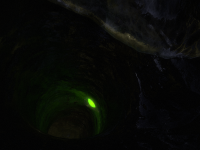 So, Jastian Summer followers, it looks like we've made it a habit to do updates biweekly now as opposed to the once-a-week updates. We're working on making this game as good as possible, so don't hate us. We'll try to get out an update once a week, but if not you'll have to settle for once every two weeks. Though, last week may not count due to it being Thanksgiving, and us being Americans and all that jazz.
Story
Well, we've finally made massive progress on the storyline itself. When we first began this, we had no idea what we were doing, honestly, but now we've got a rough draft of the entire game worked out, which is going to be edited over many a time. Rest assured, this story will chill you, thrill you, and fulfill you for many hours.
Level Design
As you may have noticed from our previous image update, titled "The Underground," we've been working on an underground segment. Well, kind of; we've been mostly focusing on how the underground segment will look for right now. We're confident that the levels we show you will be fun, challenging, and also very nice to look at.
Gameplay Mechanics
Oh boy, gameplay mechanics! We've got something very special planned out for our next update. Yes, the next thing we reveal to you is going to blow minds; it will be a major gameplay mechanic which has never been seen before in the Alien Swarm universe!
Music
We're happy to inform you all that the famous Mark Lovegrove, composer of the soundtracks of many point-and-click adventure games including the famous Trilby's Notes and Six Days a Sacrifice has agreed to lend a hand in the composition of some of the music in the game. It's great to have him with us in our journey to make Jastian Summer. However, this doesn't mean that we don't want more people helping! If you're musically inclined, please send me, Nintyplayer, a message with an example of your work if you'd like to volunteer.
In conclusion
These last couple of weeks have been great! We've got lots of new ideas and a plan, finally! All we need now is the help of the community. If you've got any experience with 3D Modeling, send me (Nintyplayer) or Nightgunner5 a message with an example of your work.
And hey, if you guys have any suggestions for the game in general, we're always looking for new things to add in so that we can make you guys happy with the final product!
Oh, and happy Chanukah to our Jewish followers.