This week I have been working hard at making the custom races easy, and accessible to use. There's been huge ammounts of testing on my part to make the races fun, and simple. Currently the Gnoll race is getting the big end of the stick, and the most attention for the moment.
Gnoll Race Progress
This race has definetly gotten the most attention since we've started development. They were first planned to be Werewolves, but I sat down for a couple of hours and decided that using Gnolls would seem to fit in more with the Warcraft universe.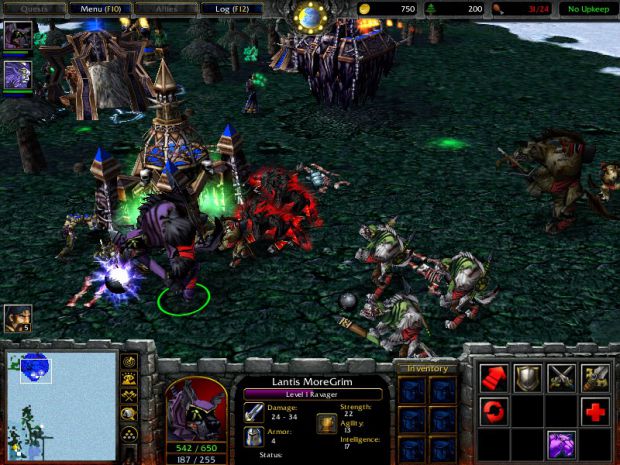 Here is an screenshot of the Gnolls attacking an undead base. As you can see there's the spell casters who are standing behind the large purple gnoll. So, let's go into some more detail with the Gnolls.
The purple gnoll is a hero, called the "Ravager". He's been given his own abilities, and dialogue so when you click on him he whines, barks, and growls like the Gnolls should. The spell casters are basically the same as the Priests right now.
---
Next week, I'll be able to showcase some buildings, and more units currently in progress for the Gnolls.