We know... Long time since our last info. BUT, we are still working. Right now, after few (?) sleepless nights, we have finished engine. Only what's left - debugging, and some minor adds, balancing...
If we talking about debugging.. We must to thank James Mcgonigal for assistance, and proper feedback. Now... probably hardest part waiting us... Lvl design, gfx and msx. xD

And here you go, some fresh screenshots:
In-game shop works also...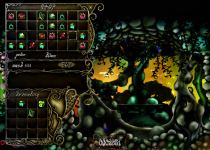 See you soon.