A new video has gone online demonstrating one of the apps available for the Microsoft HoloLens developer kit. The app, called Holo Pool Hall, creates a virtual pool table suspended in space that the user can play on.
The video, posted YouTuber THEGAMEVEDA, shows just over seven minutes of the Holo Pool Hall app in action. The user aims their pool cue by physically positioning themselves around the pool table to change the angle of their stroke, and then they say "Shoot" to actually shoot the ball.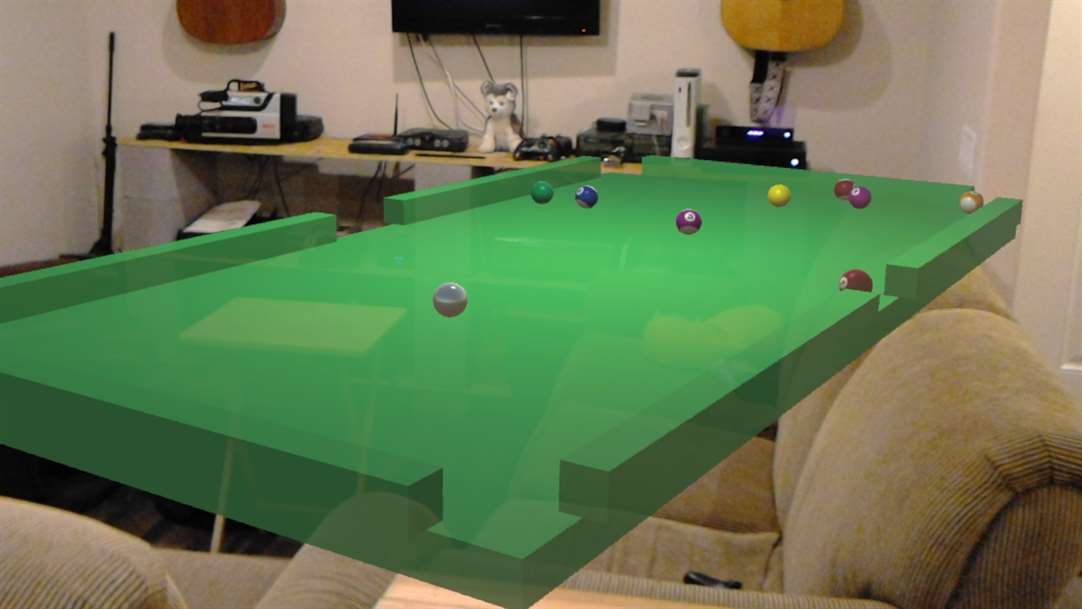 What's cool is it's actually possible to lean down and around the table to line up a shot, much like you would playing pool on a real-life table. The physics also seem accurate enough to make for convincing rebounds and breaks.
More advanced pool players may be disappointed that it doesn't appear to be possible to make trick shots, as you're only able to change the horizontal angle of the cue, and not the vertical angle – so you won't be making jump shots any time soon. Still, as an early example of what the HoloLens is capable of, Holo Pool Hall is a simple yet strong demonstration of augmented reality gaming done right.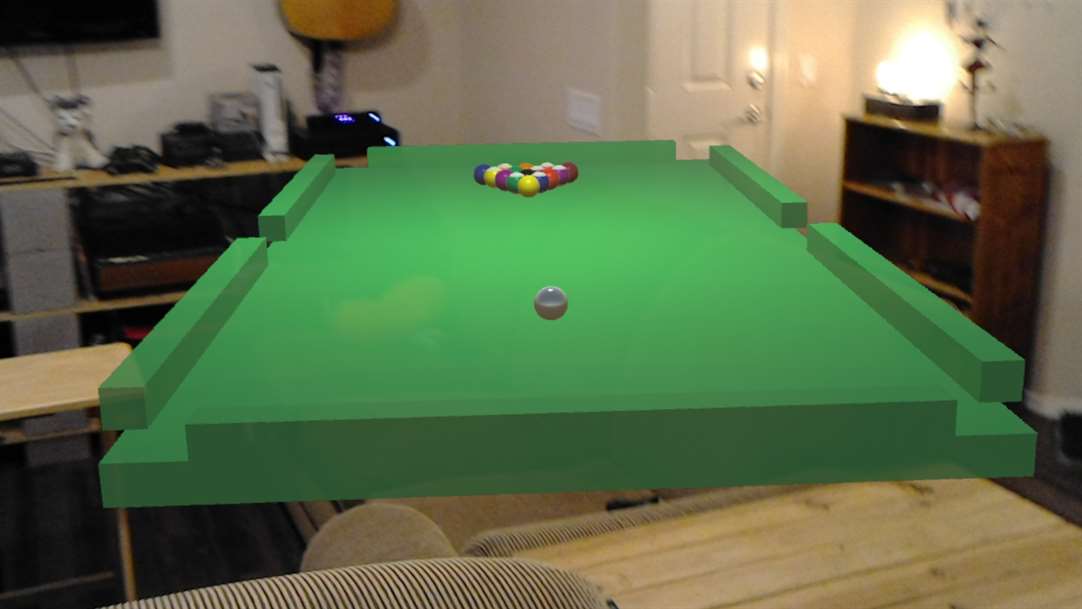 Check out THEGAMEVEDA's channel for other HoloLens app footage.