Something that has always bothered me about Bloxia, is the everlasting sun. The weather never changes, nor the season. I know this is something visual which (you'd think) wouldn't influence the game's overall experience, so I never bothered to add it in. Today, however, I decided to go ahead and add some rain into the game, just to see how it would look.
I couldn't capture a proper screenshot of the rain, so here's gif instead. It's a little slow, but as GIMP told me: "Added some delay to prevent evil CPU-eating images."
Now, onto the actual rain itself. Every so often it's going to rain, somewhere in between 2 - 15 minutes time, with one storm lasting somewhere between 1 - 5 minutes. This is both realistic and pleasant, as it gives a nice variety in types of weather, without one lasting too long.
The rain also comes with some downsides, of course. The first one being that it's raining. No one likes walking out in the rain, right? Anyhow, onto the actual game-changers; The rain prevents you from starting fires. If you've got a block somewhere on fire, for example in your furnace, it's going to get extinguished by the fire. This allows for an interesting aspect, as buildings now come in handy!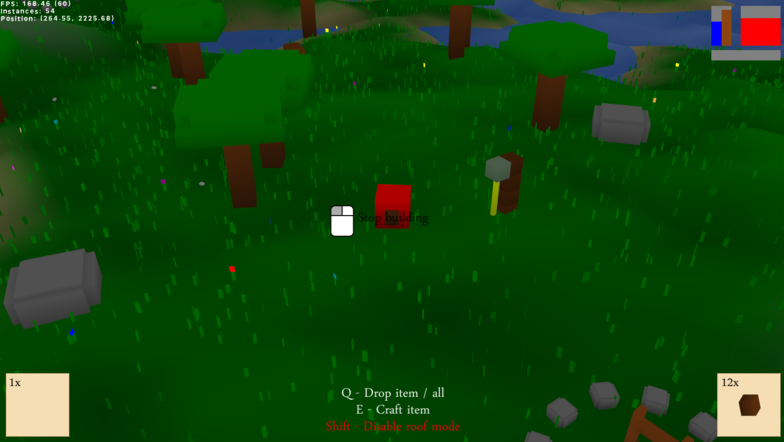 In the screenshot above, you can see the new building feature which I've blogged about yesterday. It didn't really work as I wanted it to yesterday, so I gave it some work today and it feels and looks a lot better now.
The roofs weren't just implemented to allow you to build a house; It now also provides protection against the rain. From now on, you're going to have to shelter off your furnaces (and actually, anything that burns) to keep them running!
Oh, I've also promised you guys a picture about the full armor set a while ago, so here it is: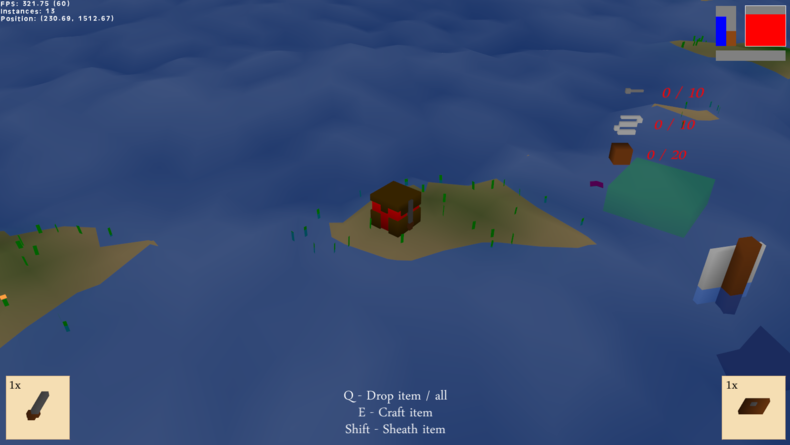 Personally, I think it looks great. You really look ready to fight some random guys and pull their hair out. Exactly what you'd want from a warrior.
So, that's it for today. I'll add some more features in later, but for now, more multiplayer work needs to be done. I've got some great ideas on how to synch dimensions, so I'll be working on that. Remember to comment and leave a suggestion on which feature you'd like to see next!
Oh, and by the way, have a season pass: 93kd81pf0ak38
If I were you, I'd save that season pass somewhere. You might be able to use it to activate an account for free or something in the future...