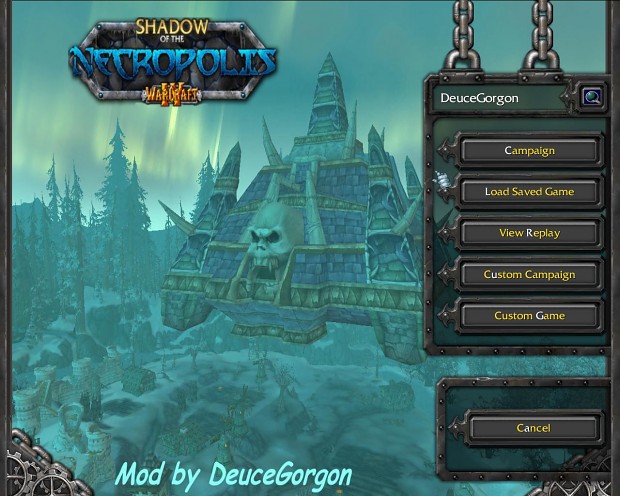 Next Expansion Pack is revealed but still in work. Don't be happy if you finish Wrath of the Lich King and you like Warcraft IV, because continue of undead campaign Shadow of the Necropolis will revealed like coming soon version after week or some weeks. (maybe month).
This Expansion pack have new Features, Necropolis cinematics where kel'thuzad can talk with lich king and accep missions, talk with undead heroes etc..
Campaign will have more missions like Warth of the Lich King and too will have some video cinematics. You will play some hours with new units, heroes, mods, abilities. If you don't understand why Lady Vashj was with Arthas, in this expansion pack you will know why.
Created Deuce Gorgon