Please keep in mind that all of the images in Developer's Logs are for "Wanderlust: Adventures", a new title being worked on by Yeti Trunk, and are a Work In Progress.
---
Hey everyone, we have been working very hard to get Wanderlust Adventures (WA) near completion! We felt it was a good time to fill everyone in - who hasn't watched our development streams - on the changes that we have made to WA in the last several months!
---
Trailer Reveal
We spent a good week working closely with Power Up Audio and Chris Christodoulou to produce our reveal trailer for WA. We are super excited with the trailer and we feel it does a great job of summarizing the WA experience! It also shows off a variety of areas, sounds, enemies, and features that are explained in more detail below. If you enjoy the trailer, please feel free to help us spread the word!
So, without further ado, we present the Wanderlust Adventures 'Debut Trailer' [1:36]:
---
Official Soundtrack Release
Chris worked extremely hard finalizing the OST for WA, and we couldn't be happier with it! It goes over so many emotions and feelings that we feel it truly captures the essence of WA. And the best part of it all, you can listen and purchase it now! Help support Chris and his musical endeavors!Preview the OST here:
---
What else have we been working on?
We have spent a considerable amount of time refining nearly every aspect of Wanderlust Adventures! Everything from maps, tilesets, menu functionality, gamepad support, enemy ai, combat, etc. has been heavily tweaked and altered. In fact, this list is so huge that if you want to read a more in-depth overview of what we have been up to, please head over to our official blog post.
Finally, if you guys enjoy what you see here, please vote for Wanderlust Adventures in the Indiedb Indie of the Year 2014 competition! It would greatly help us get the word out there!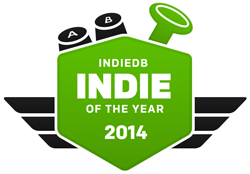 Thanks for the continual support!
~ Yeti Trunk