Hello again!
This time, i ve got some interesting things to show and tell you. Not like in case of last week boring level generation.
Ton of minor upgrades
I spent last week mostly by polishing and optimizing of whats done allready and while i ve been encountering slow downs time to time with last week build now the game sits on steady 400fps in average again and that leaves us room for future upgrades or adding more meat for the grinder in form of more weak, but strong in numbers enemies.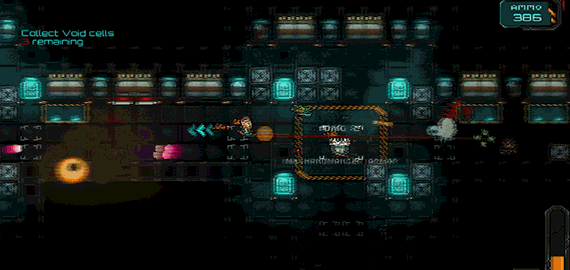 Mission objectives
Finaly, i ve been toying with this for couple of days and after many more or less successful attempts i made decision for not-randomized mission objectives as randomized objective generation is just too much for me at the moment when paired with random generated level map. Let me explain how it works on first mission:
Floor 1: objective is to collect random number of Void Cells whitch are scattered around the level and then reach exit room. Void cells placement is randomized each time.
Floor2: objective is to disrupt enemy chain of command and your task is to kill all the enemy officers spawned around the level and then again, reach exit room.
Floor3: kill the boss and grab the loot.
As you see the placement of all objectives is randomized every time level is generated for you(well except boss as he ll always be in boss room) however the objective will be always the same for given floor. In begining i thought this is the compromise between what i would love to do and what iam able to do, but in the end i realized it ll alow me to have more control over gameplay and ll lower the chance the game ll generate level whitch sux totaly.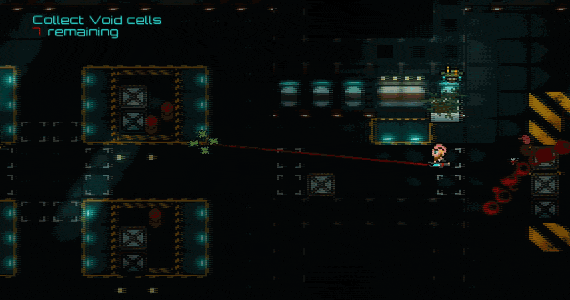 Enemies spawning
If you read last week update you probably noticed i was worried about spawning and respawning enemies properly in random generated environment. The solution was simple and again leaving headphones at home before my every day morning hike to leave my "thoughtflow" undisturbed by listening to audibooks helped a lot.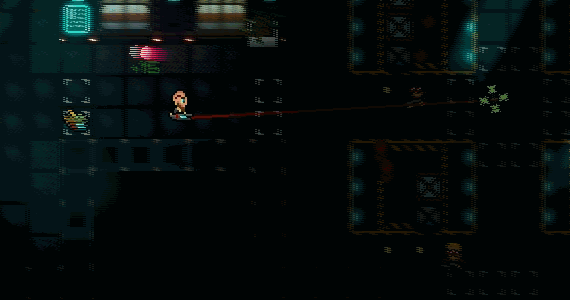 Basic enemies still keep respawning to force player to move around constantly or he/she risks running out of ammo soon. I finaly figured out how to avoid "fail train" effect as enemies whitch were chasing player around whole level did that pretty often.
These basic enemies are now backed up by their stronger mates and another batch of basic soldiers however these are not chasing the player around, but they are guarding the rooms and mission objectives. These ll respawn only when you fullfill the mission objective as i dont want player to be bored while heading to exit door as basic "chasers" are no match for player when faced alone.
In short, the combination of diferent enemy behaviors was key to success to make my vision of gameplay true. You can check and let me know what do you think by yourself as gameplay video of second floor is waiting just for you!:-)
Music
Yes, yes, yes! Game finaly have proper music! Big thanks Boc_Uma for undertaking this task! There is little preview below and please beware its still work in progress as we agreed on cooperation just couple of days ago. We think we allready have some nice fiting tunes allready but there are still bigger things to come in near future.
Thanks for reading! Hope you are excited about the news same as we are and hope you ll visit this profile next week. Cant promise anything but i strongly belive i ll finaly have public alpha version release date!
Have a great day!
Tryzna