Beta Version 5.02 has recently gone live for download on Virtual Earth Online (VEO) website, with some awesome new features. Keep reading below to learn about three of the newest and most powerful features to go live in the game.
Totally Unique Copy/Paste Box
This feature has been getting amazing feedback from the beta testers, it is unique to VEO and is a huge time saver when creating or demolishing structures in the game.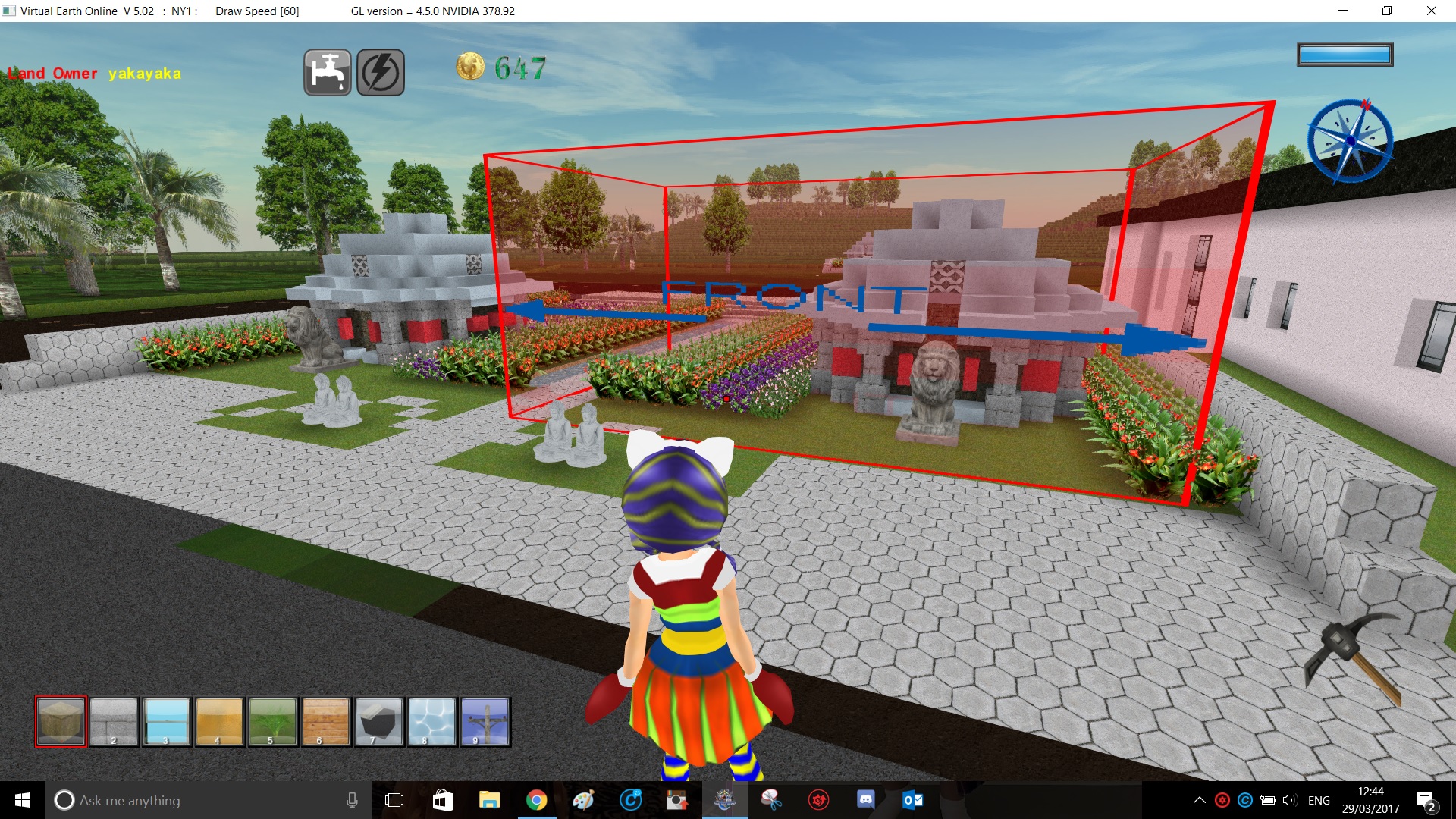 Copy & paste any structure in the game
Move your builds to a new location with a few easy settings of the copy/paste box
Delete structures automatically
Clear large areas of blocks for big developments
Box can be moved and made bigger or smaller
Watch these two demo videos to better understand the feature and see how much time you will save for the finer details of your in game building.
Each Block Can Now Transform In To 32 Shapes
Not only is the selection of building materials growing rapidly, you can now transform every block in to 32 different shapes. This greatly enhances the players building ability in VEO.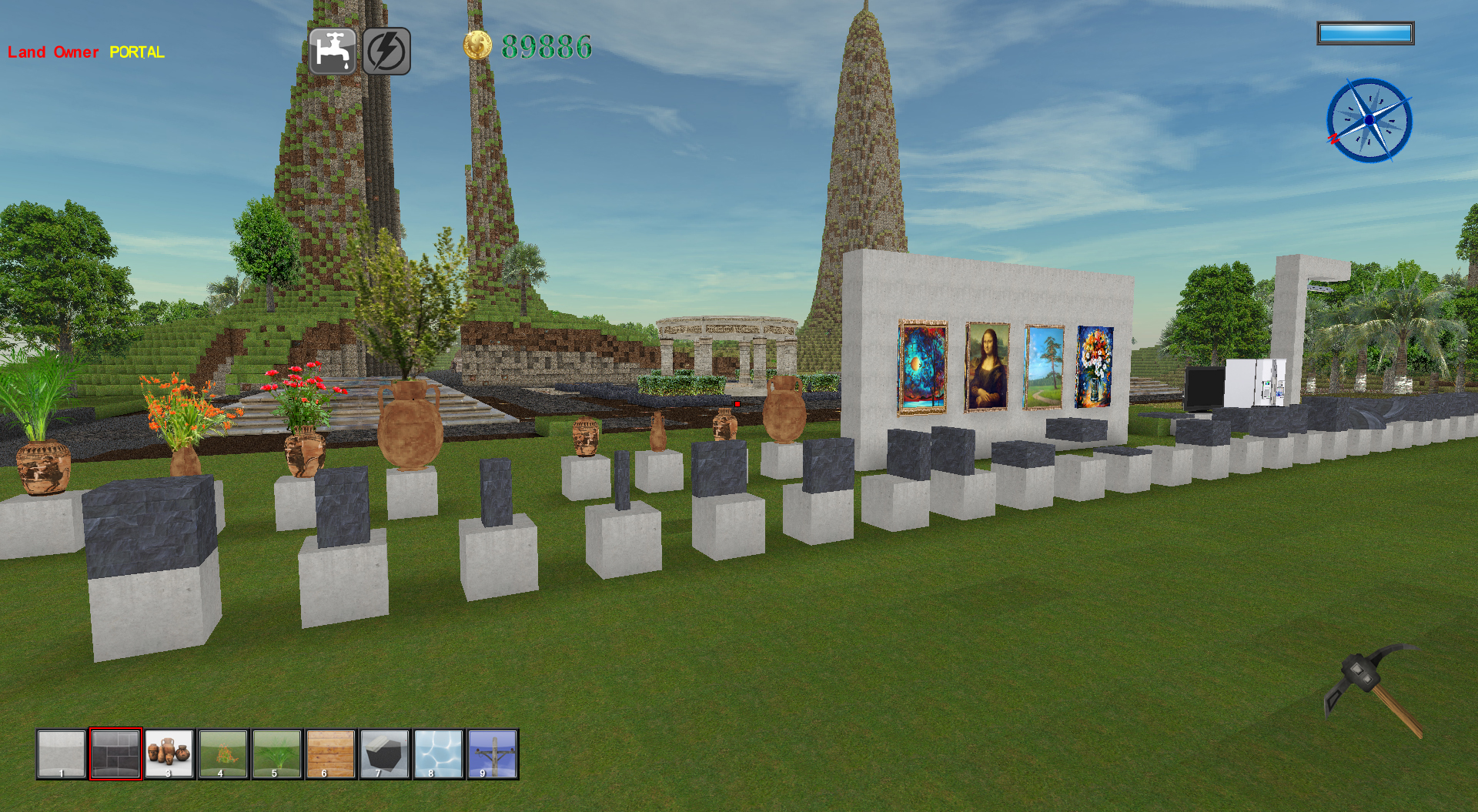 In the above image you can see the the 32 shapes available for you. Also some of the newer objects are also on display. Great decorations for your house or anything else you may build in the virtual world. Watch this short video to see the objects changing in the game. Once you place the block you the press (R) to change the shape to what you require.
Multiplayer Avatar Interaction
VEO will grow in to a large community of like-minded people, you will be able to meet up with friends and contacts with in the virtual world. You can travel, build, chat, go to war, tour each others land and more. We have recently set up a Discord voice/text channel to enhance this feature.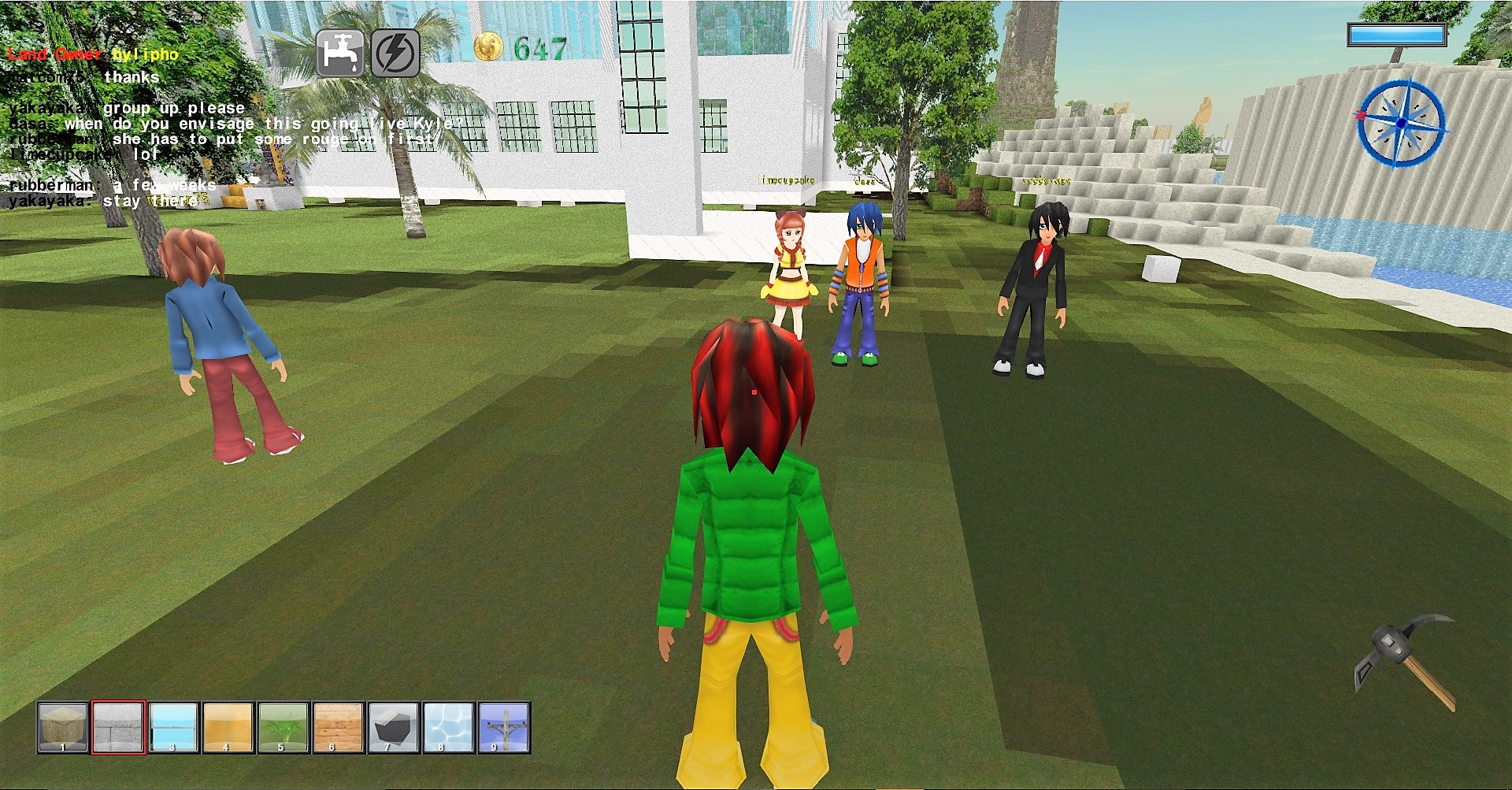 Meeting up with friends in the game is incredible fun. Players have been sending such amazing feedback on this feature as the VEO community grows. You can add friends through your portal box, press (V) in game. From here you can also teleport to players on different blocks of land in the virtual world.
I hope you have enjoyed this update on some of the features currently live in VEO. Follow us on here and Twitter for regular updates as the game evolves and heads towards full release.
Our customer support procedures are in place and the support@virtualearthonline.com email is up and running.
You can follow the latest updates on our Twitter page: @VEOtheGame
Official website and open beta registration: Virtual Earth Online
Thank you for your time and we hope to meet up with you in the game.