What is Daily Espada?
2D Action game focused on bosses! The twist: The bosses are all based on Brazilian Mythology! 2nd Twist: You're fighting them as part of a reality show where the prizes are critical to your family's happiness and well-being: not a battle to save some princess but a battle to pay for your daughter's college, among others! We're aiming for a Steam release in the first semester of 2015.
Now with Voice Acting!
As you can see on the teaser, the game now has voice acting for bosses and the hero. This helps add even more depth to the Brazilian mythology creatures and makes the hero feel better to the player, as they can onw hear their character feeling pain or executing stronger attacks.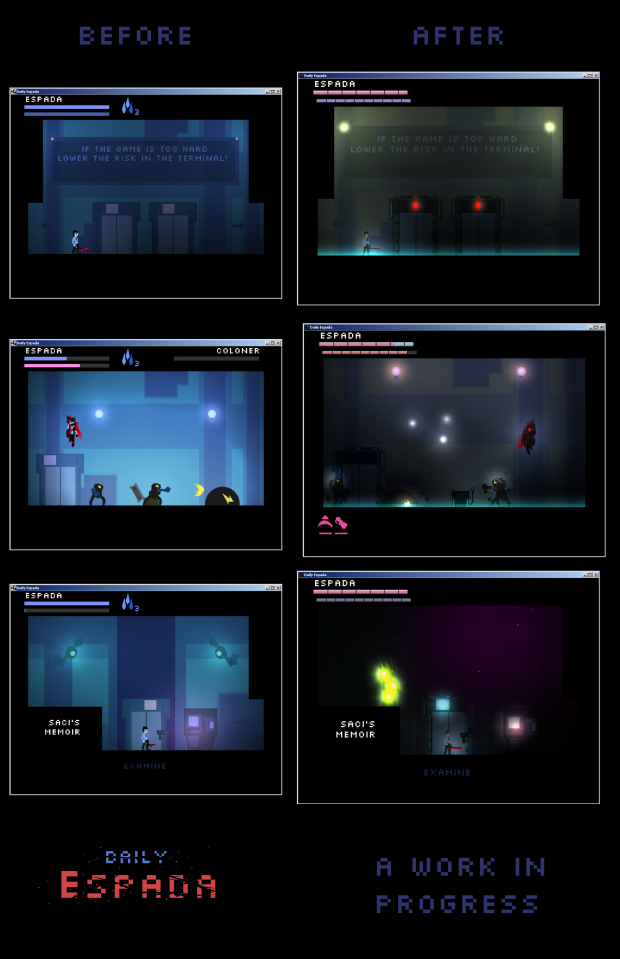 Remade Graphics
All of the enemies and scenario are being remade for this game, alongside projectiles and graphical feedbacks. The lighting in the rooms has been greatly revamped to add a dark atmosphere that better sets the tone of Daily Espada.
New Gameplay mechanics
New mechanics include a gun for the player, new special attacks called Energy Attacks the player can equip and various customization like longer combos and other player parameters.