Well first as you know e3 has started so i have opend a new thread in the fourms called E3 chat, here you can fill with all your e3 joys and hates :S Moddb.com
you may also have noticed that the locked forums are now open again with things like a feedback forum, so any problems complaints, suggestions etc post them there.
in the top bar we now also have an addons button so if you have any addons for games feel free to post them there. there is a tutorials button as well, and i am hoping to populate there soon with stuff.
also for all you smokers on moddb orange131326 has started a smokers group called smoking hot
Moddb.com so now you can all go there and stop trying to destroy my lungs :D
also there is a competition for a new VGAR logo, check it Moddb.com out and mabye make something..
i have added the first entry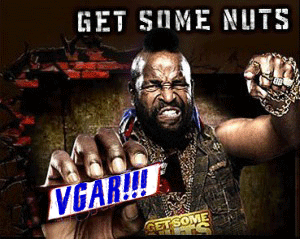 there are still more changes to come :B