Good day, pizza Express lovers!
Version 0.90 is here, and it comes with two new, rich days, bringing the total to 27! That means there are only three days left to the story, which gets more and more unpredictable at every update. Version 0.90 has everything you can ask for. Pizza? Why, of course. Plot twists? Check. Guns? Check. Crazy quacks? You betcha. Continue your TV adventure with GraterChef, or end up at Tor dei Lini Airport for a super secret operation, or confront and old acquaintance, Doctor Corvigna, which will give you some of the worst headaches ever.
Here are a few screenshots.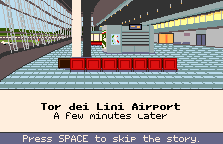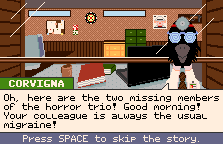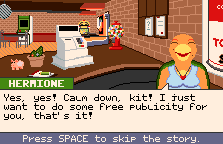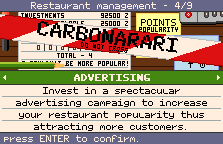 With only three days left, I started thinking about a possible release date, set in late spring of this year. Pizza Express 1.00 might come at the end of May, if everything goes according to plan. Because Pizza Express is coming with tasty sides: challenge mode and achievements. The former will be a competitive-ish mode which will push players even harder. Almost everything about it is still WIP, so stay tuned for more info soon! Achievements will further extend the game longevity, giving players a bunch of new tasks to keep them busy and entertained.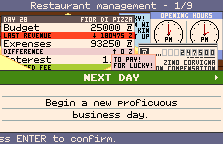 That's all there is for now. Remember you can download and play the demo here, and vote for Pizza Express on Steam Greenlight here!
Thank you for reading, and have a wonderful day!