Lately I've been fixing a ton of small things and adding one big feature: local splitscreen multiplayer!
Now you can grab a gamepad and play against one of your friends on the same screen. It was something I've always wanted to add to Vektor Prix, but the amount of time it would take to adapt the engine properly wasn't worth it. But the more I thought about it, the more I realized that I could just run two instances of the game, resize them, and connect to each other through multiplayer automatically.
So I went that route, all that was left to do was polish the transitions and fix the random bugs that pop up from doing something so nonstandard. The only issue left is that Fraps is unable to capture both screens on Windows 8, which means I had to use other tools and deal with a big reduction in recorded video quality. But I'm happy to report that the feature works!
Note: I had no one around to play as player 2 when I recorded these videos just now.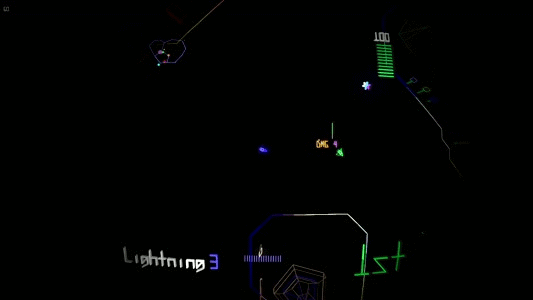 As for other changes: I've fixed the menu transitions so they run at a constant speed, the heads up display resizes itself properly for skinny windows, I've slowed down the tutorial bots, fixed resolution options, and fixed a bunch of misc multiplayer bugs.
Stay tuned, more information coming soon!
Twitter: @VektorPrix, @d_joslin
Facebook: VektorPrix
Vote for Vektor Prix on Greenlight