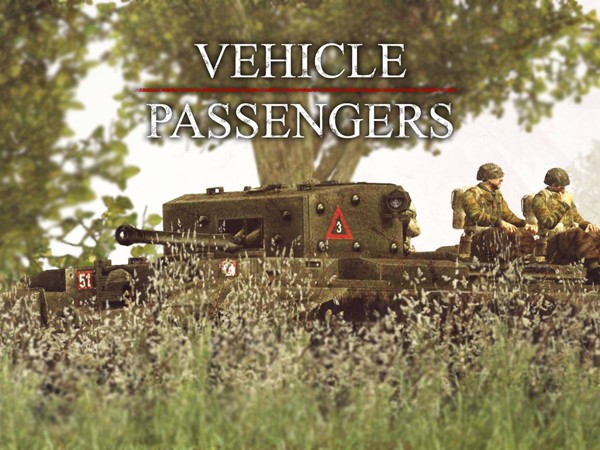 We are adding passenger positions to all vehicles!
Passenger positions have existed on many vehicles in the game for a long time, but nearly half of the vehicles were mysteriously lacking these positions. We're happy to say that the coming update will fix that problem, and you'll be able to ride any vehicle to the front lines in style!
Since our announcement last week, we've received a lot of excitement and feedback from our community and we'd like to take the time to address some of the common questions that we are asked:
Q: Will the update be an official Steam release?
A: Yes! Your game will automatically update when the release is ready as it has in previous updates.
Q: When will the update be released?
A: Since we are a small team of volunteers who have lives and responsibilities outside of development of the game, pinning a date down is near impossible. With that said, we can tell you that we are aiming for a release within the next 6 months.
Q: What's the biggest thing you're adding to the game?
A: Aside from the buffet of new maps and vehicles, we have many bigger and more ambitious plans that we are excited about, but don't feel quite ready to reveal yet due to how early they are in development. As development continues we will slowly reveal our master plans.
We will be sharing our development progress with you at least once a week, so stay tuned!
See you on the battlefield!