After two weeks on Steam Greenlight voting, we've been greenlit! Thanks to everyone who made this possible, you guys are awesome!
Here are the final stats of our greenlight campaign: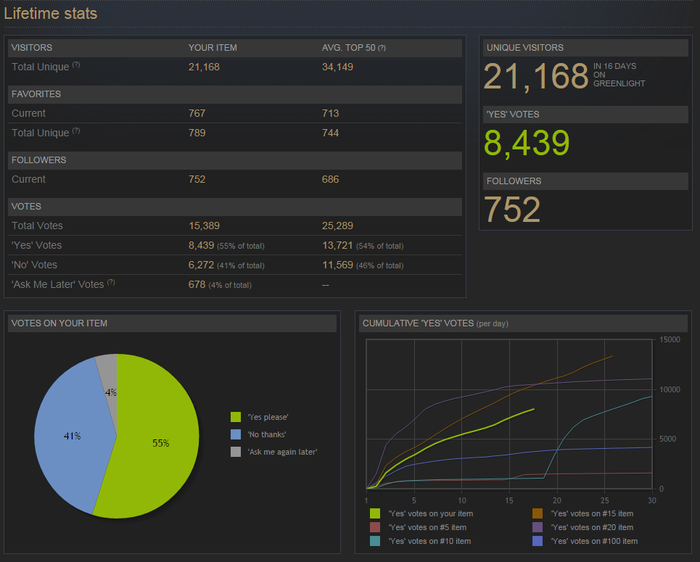 Getting onto Steam is a huge step for us. We'll be working hard to integrate with the Steam API to get all kinds of cool features like cloud saving, and online multiplayer with people on your friends list.