I uploaded the new version to Desura. Now I am only waiting for approval and the selling of version 0.2 can begin (I am really excited)! Included in this version is also support for electric wires:
- Buttons
- LED
- Electric Doors
- Electric Detonator
- Cheats
- Painting
- Fences and Grids
And I will post a demo version on IndieDB once the selling has begun.
But I am not finished. I am currently working on more bug testing and tropical plants. And for the next big release I plan to add better monsters. Here is a wolf made buy a talented 3D artists (www.schuetz-3d.de) which I plan to add to my game: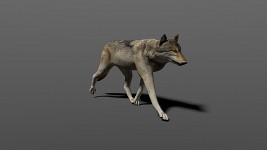 This is a feature of the upcoming 0.2 release. If you want to download the current version just check out the following links:
Windows is a registered trademark of Microsoft Corporation in the United States and other countries.