Here is a quick rundown of our progress in the past days. I should have posted this update earlier, but here it is :)
It's always a bit tricky to show progress because we have a lot of things we are working on, but most of it is very rough in it's current state. You'll know what I am talking about when you see Siilk's dialogue WiP shot at the bottom of this post ^^

I've spent some time to come up with an artstyle for our character portraits. It's quite tricky to work low res and come up with something that matches the style of the rest of our game, but still has a certain roughness to it.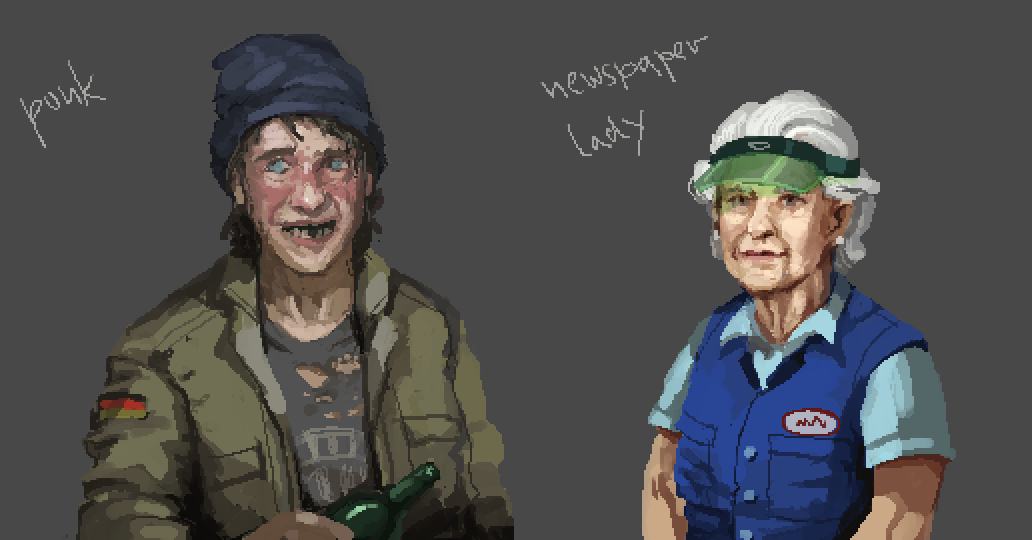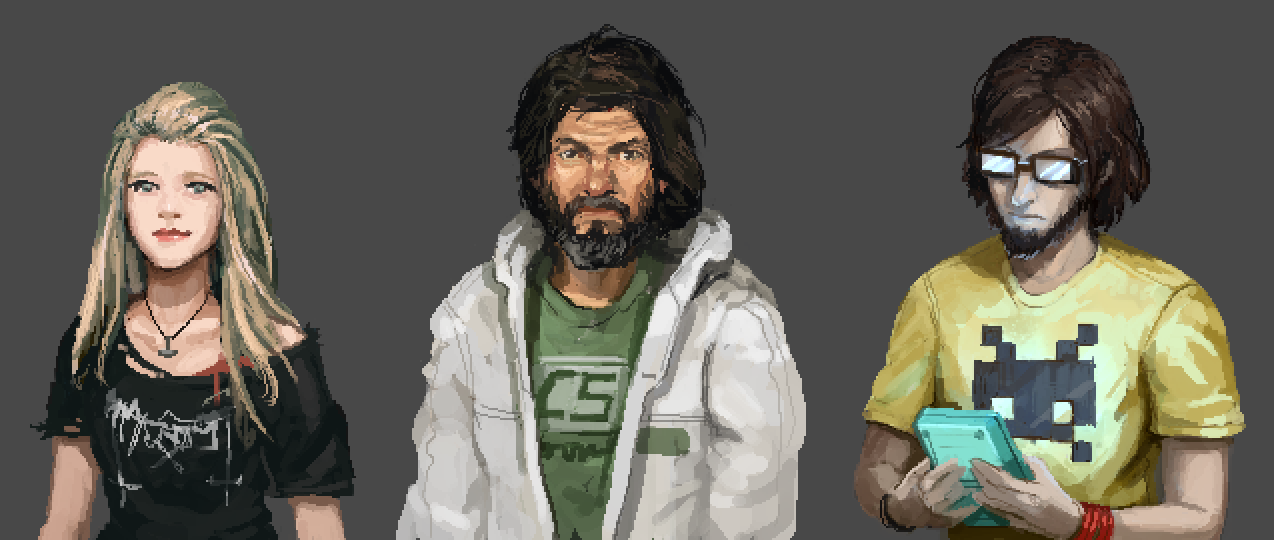 I also did some test for detail-shots of items that could be used in the menus alongside descriptions, but also when you interact with an object or look at it.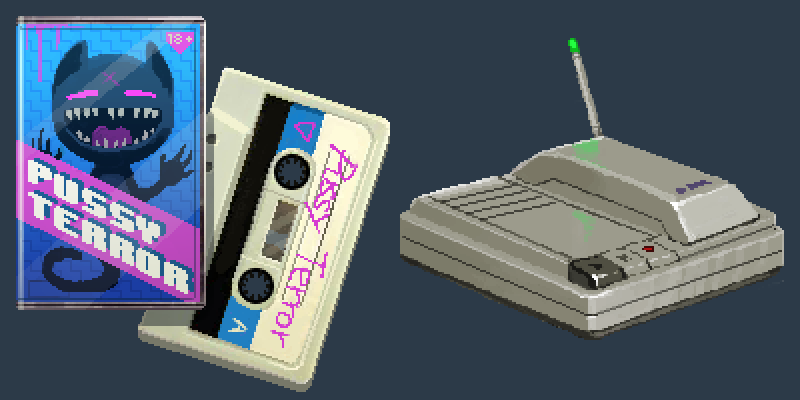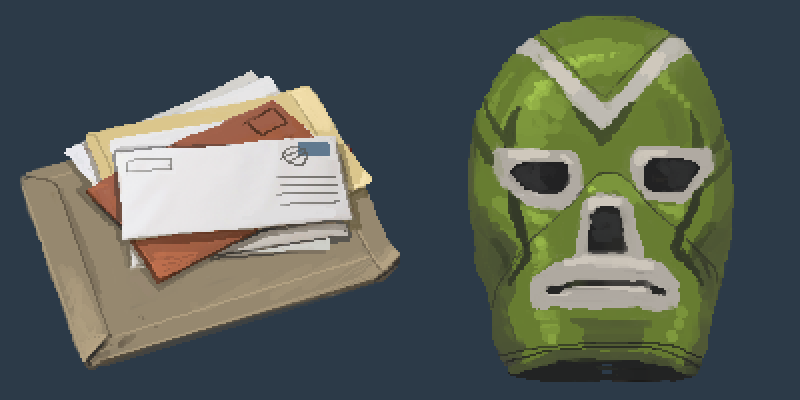 Here are two previews of new locations: Inside of the forensics lab and the exterior of Abyss, a rundown bar.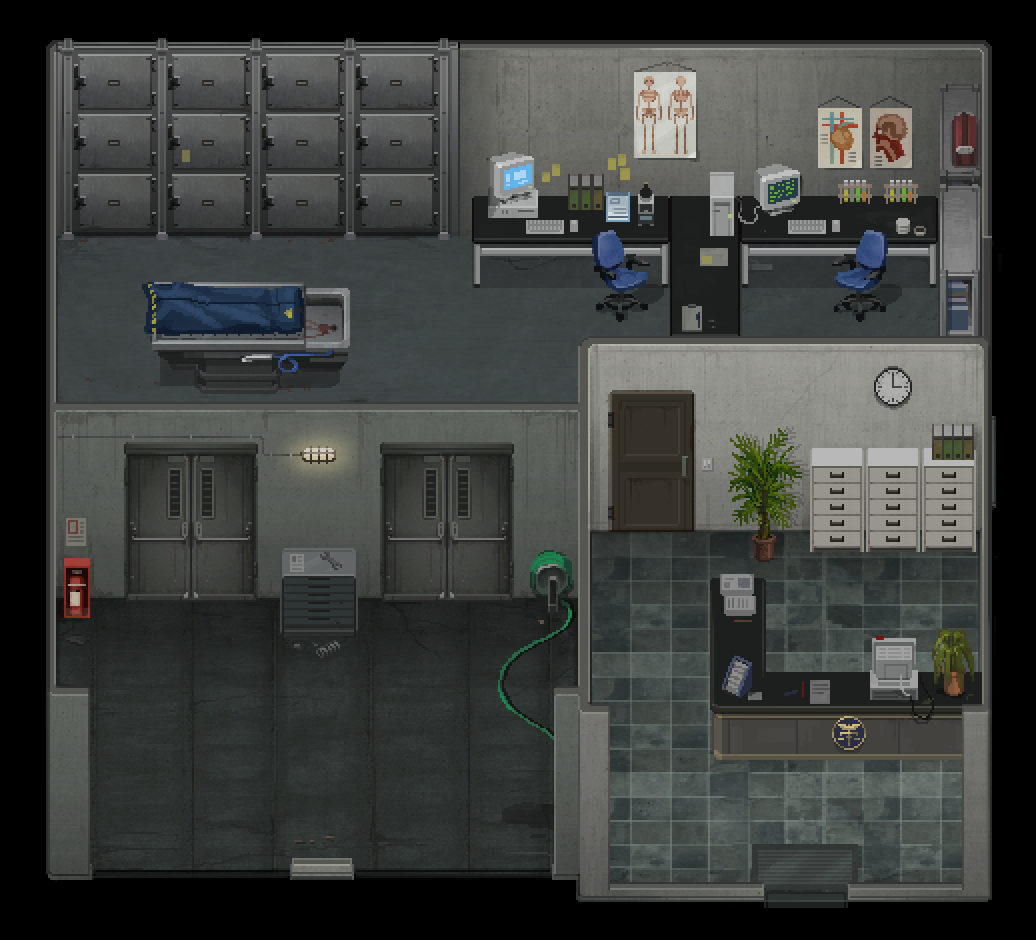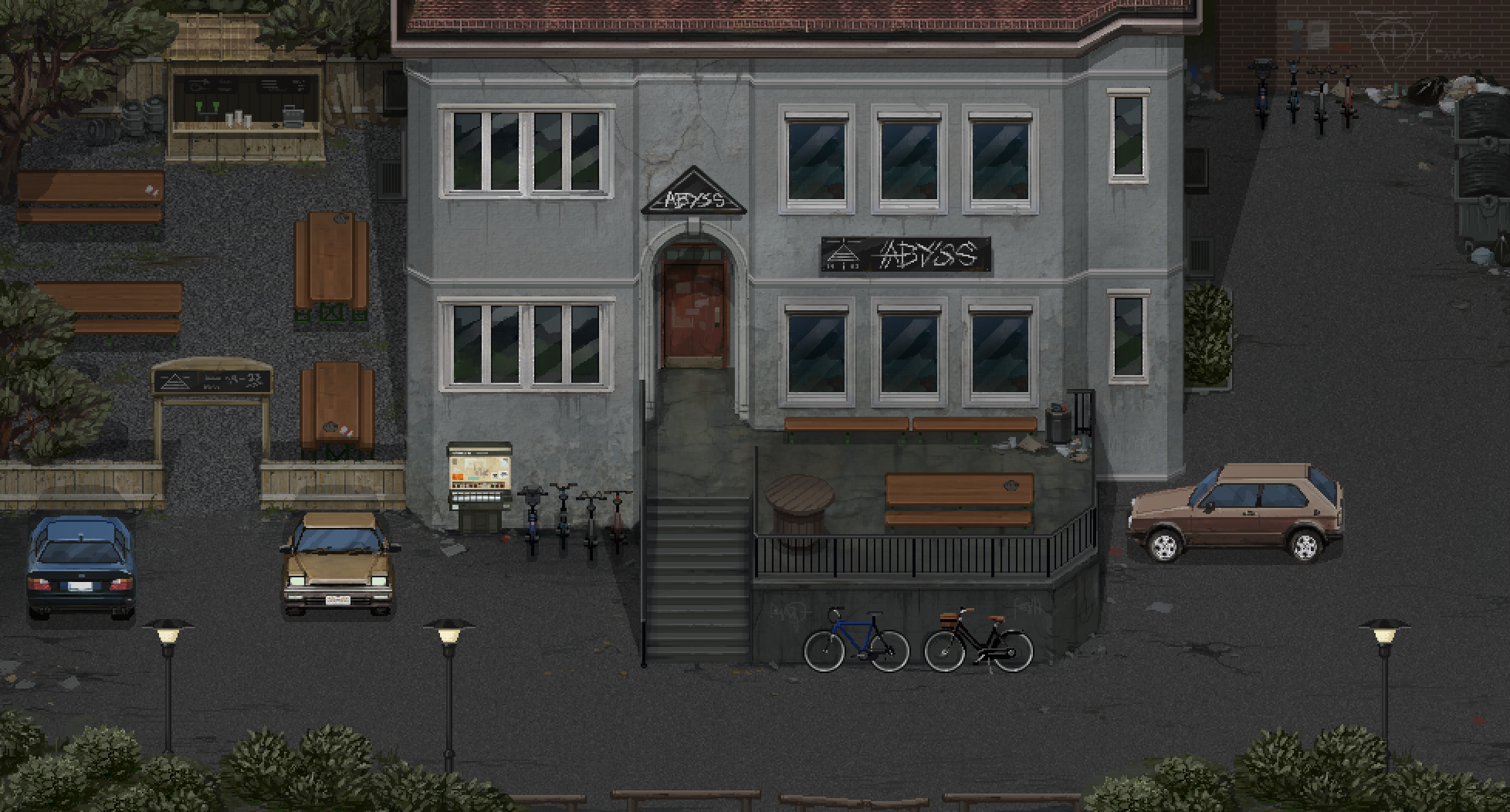 Siilk has been working on the dialogue system of our game. He is making sure that we can cover branching dialogue trees, emotional states, multiple characters etc. Here is a an animated gif of the basic system in debug mode. Still heavy WIP.
You can checkout his detailed description over at TIG.
Hopefully we can post an update soon that also shows the visual representation of the system in action. All sprites are in place, we only have to wrap it all up.
Stay tuned :)