Update - March 5th
Let me start off by saying that we deeply regret that the Beta is still unreleased, and that we plan to drop her into your hands as soon as we possibly can.
What's old is new again
What happens when 98% of your team is comprised of madmen who have copies of image-editing software? They compile stuff out of thin air and make already stunning stuff into absolutely mind-boggling stuff. Courtesy of Prudii, Ulmont, Jaicer, Hockey, Gamma, Mando Merc, and Balkoth; we bring you the new HD Clone Trooper: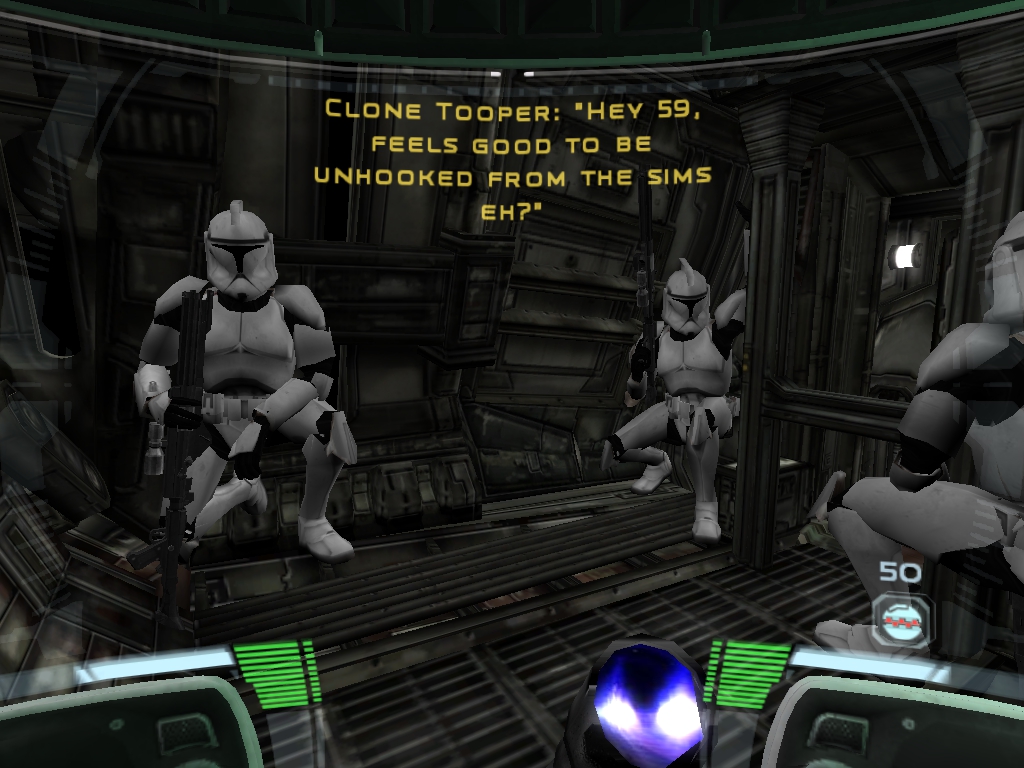 The new texture sits in at a whopping 1024 x 1024 px (double that of the original 512 x 512 px texture), and looks nearly identical to those troopers seen en mass in Episode II. But that's not all folks; since we're updating the cannon fodder, we might as well update the squad.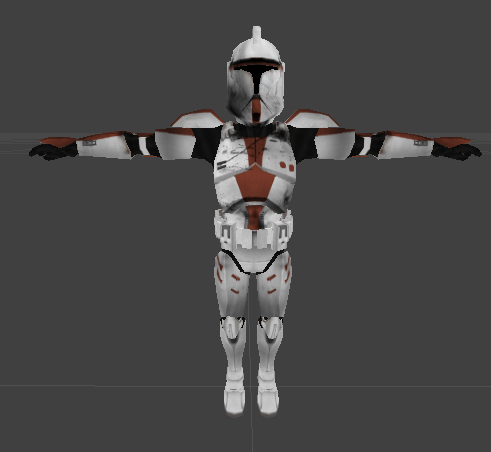 Flare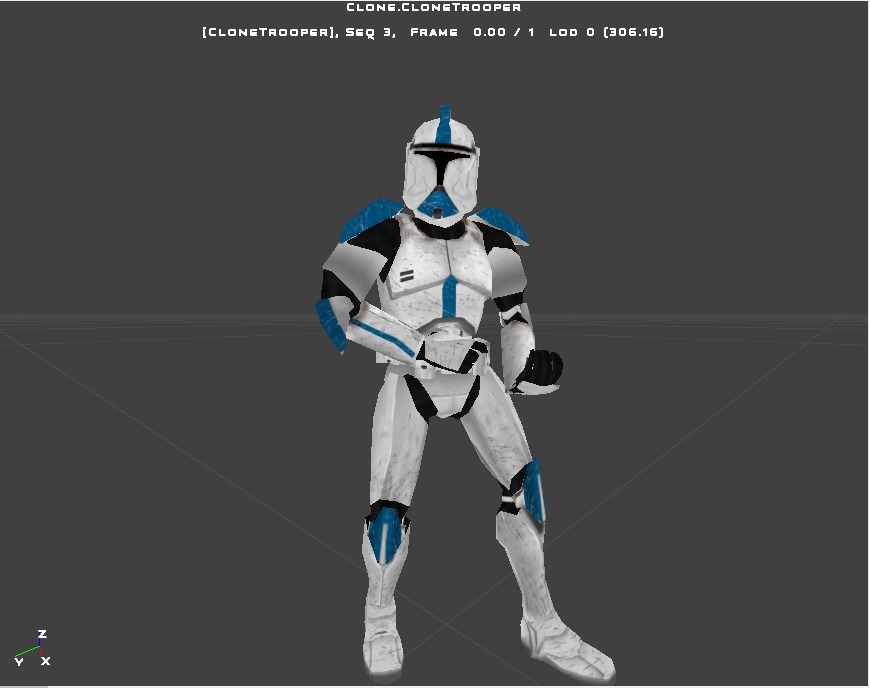 Jai (Player Character)
Rasor and Ven are still being converted to their new HD form (I believe that Balkoth just finished a new skin for Ven with a rather brilliant rendition of the Mythosaur skull emblazoned on it), but rest assured, they'll be here. Though converting our extensive library of skins to a new HD form will bump-back the release date for the Beta, it'll be worth it. Work is already underway, so rest assured that you won't have to wait too much longer.
In the meantime feast your eyes on these: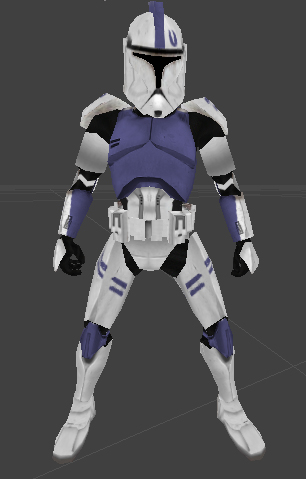 Assassins R' Us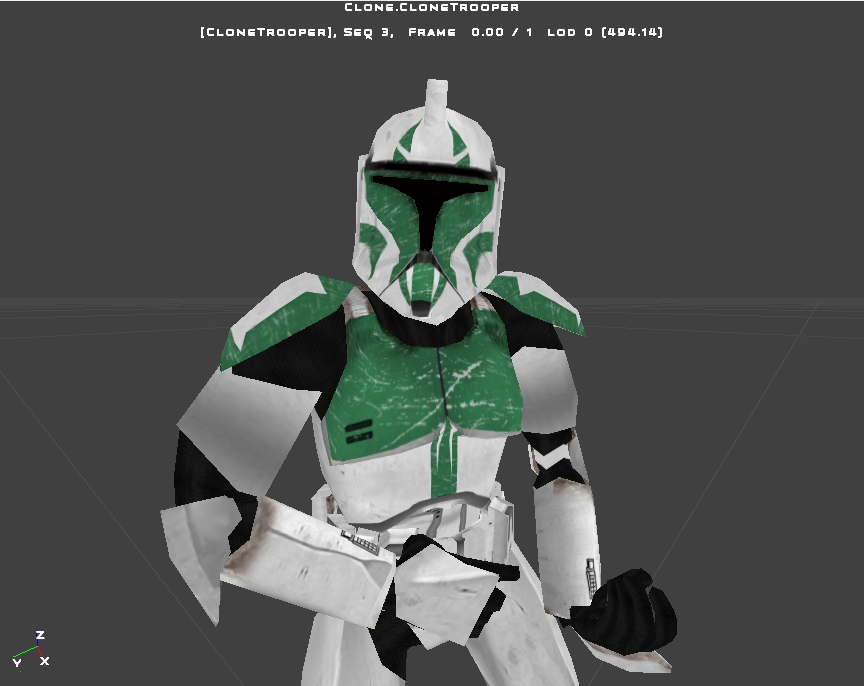 A possible Razor candidate by Prudii.
Bugs for the Squashing
Our Bug tracker is still up, just a few more to smash.
Clone Troopers are still using the Storm Trooper bump-map

The Barrel on the Sniper-Rifle doesn't quite fit on the body. (There's a small gap)

Razor is still using the old Westar

The fire that appears when the V-6 gets shot down doesn't dissipate, it stays floating in the air

Several invisible-walls are on the roof

Super Battle Droids fighting below can be heard doing their melee-attack from everywhere on the map

Clones who are supposed to rope-in stay on top of the building

Computer-guy (in the glass room) isn't using the computer animation

If you fire your weapons up against a wall or NPC, they'll kill you

You do almost no melee damage when you have the Westar equipped

If you stay outside of the room where you blow the glass, you can kill the commandos inside without them fighting back.

The intro gunship doesn't completely leave the map when if flies away, it freezes just over the hill

The exit gunship's turrets are visible from the roof, even though the rest of it is not
The crates fail to move when the wall is blown in, though they do move when meleed.
Improvements and Other Stuff
While these aren't bugs, we are going to try to finish these before releasing the Beta.
Adding a new, interactive HUD

Fine-tuning weapons

Making Maps more detailed

Finishing HD Trooper Skins

Update Pauldrons and Kamas for the squad



Green means fixed, red means not fixed, orange means fixing in progress. Once everything lights up green, the Beta will deploy.