Two updates in one row, 0.25 is about "mana tactics", 0.26 is about graphical update. See the details below ! :)
Change log: 0.26
New shadows.
New anti-aliasing method (TAA).
Tree foliage now uses a much less detailed model in the distance, for performance.
Tried to improve water simulation performance on some CPUs.
Added rim lighting and adjusted land textures.
Disabled stylistic post-processing effect by default, you can toggle it with F5.
Various rendering optimizations.
Sound volume instead of master volume in settings.
Change log: 0.25
Mana is now "wild" by default and should be claimed with the new Claim Mana spell.
Gatherers only pick up mana owned by the player now, ignoring the wild mana.
Player's maximum mana depends on the mana stored in the castle now.
Player's mana regeneration rate now depends on the mana owned (claimed) by the player.
Made gatherers pick up mana much more efficiently.
Gatherers can be damaged and killed now, both by enemies and the player.
Rebalanced spell mana costs and some other parameters.
Extra mana (above castle's capacity) is now expelled from the castle.
Added normal (non-dark) birds.
Added gatherer summon and death effects and sounds.
Added gatherers' info to HUD.
Mana, gatherers and player's missiles are now visible on the map.
Added dotted line to the castle on the map.
Spell icon turns semi-transparent now when the spell can't be cast.
Made Fracture spell stronger and improved its effect aesthetically.
Updated the tutorial to teach about claiming mana.
Fixed items appearing inside menhirs sometimes.
Added additional screen message with smaller text, mostly for the tutorial.
Added world gameplay time to script, also displayed on the performance stats screen.
Changed the way C++ and Squirrel objects are linked internally.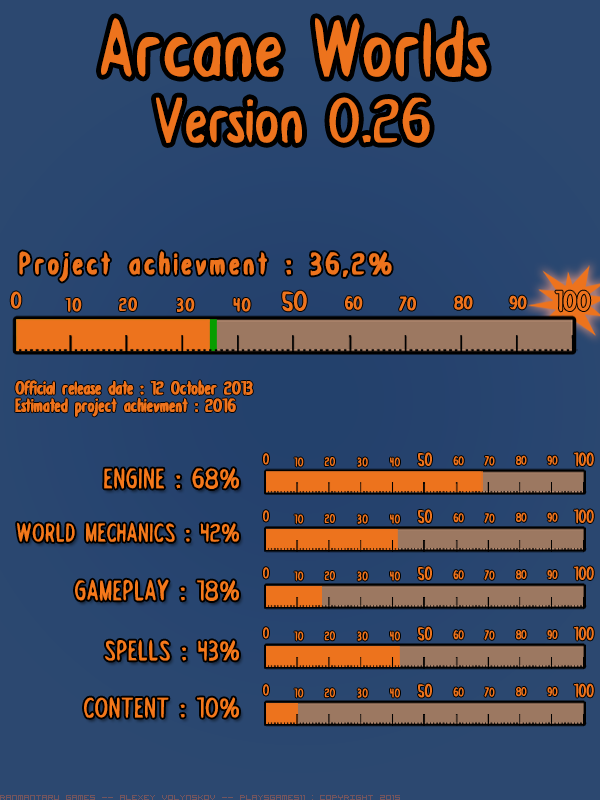 MINIMUM SYSTEM REQUIREMENT
Required :
200Mo free hard disk space
Dual-Core CPU @ 2.00 GHz
ATI Radeon HD 6xxx series OR Nvidia GTX 5xx/6xx series
4Go of RAM
Best :
1Go hard disk free space (futures updates)
Dual-Core CPU @ 3.00 GHz
ATI Radeon HD 7xxx series/R9 2xx series OR Nvidia GTX 6xx/7xx series
4Go of RAM
This game is not very CPU-intensive, but need some graphic card power. Integrated GPUs like Intel ones may not work. A-series APU from AMD should work.
If you encounter a problem while launching or playing the game, please report the error. Please update your graphic card driver before posting : AMD or NVIDIA