Hello again everyone!

This week's update will be a little shorter than usual, as we are progressively shifting our focus on getting our campaign off the ground.

Work continued nevertheless on the demo, and one of this week's major additions was a subtle parallax layer to add some depth to the level: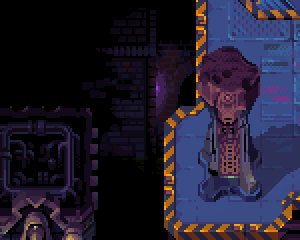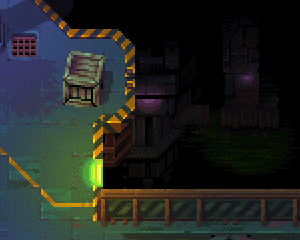 We also added "pick-up" effects, which might seem like a small thing, but actually contributes to general feeling of a well-rounded experience (it's one of those little things you barely notice when it's there, but would feel out of place if it weren't).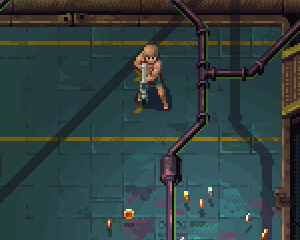 And finally we continued polishing the demo weapons - this time it was the laser: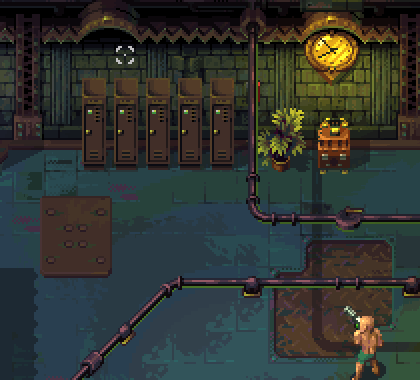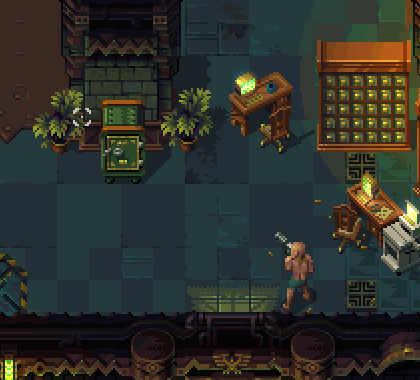 That's it for this week! Next up, the lightning gun will be getting a make-over and a change in gameplay, and the fly-bot might make its come-back :)

Cheers!