This week's update will focus on a few new locations of the game as well as some of the recently implemented functionalities of our game. It's crucial to code an automated system properly right from the start. The game will have a lot of unique objects, therefore proper structuring of the objects is crucial.
---

The past few days i finished a few new locations of the game. Lots of time consuming pixel work.....and even more infuriating work dividing everything in functional objects for Game Maker.
Interior of the Pawn Shop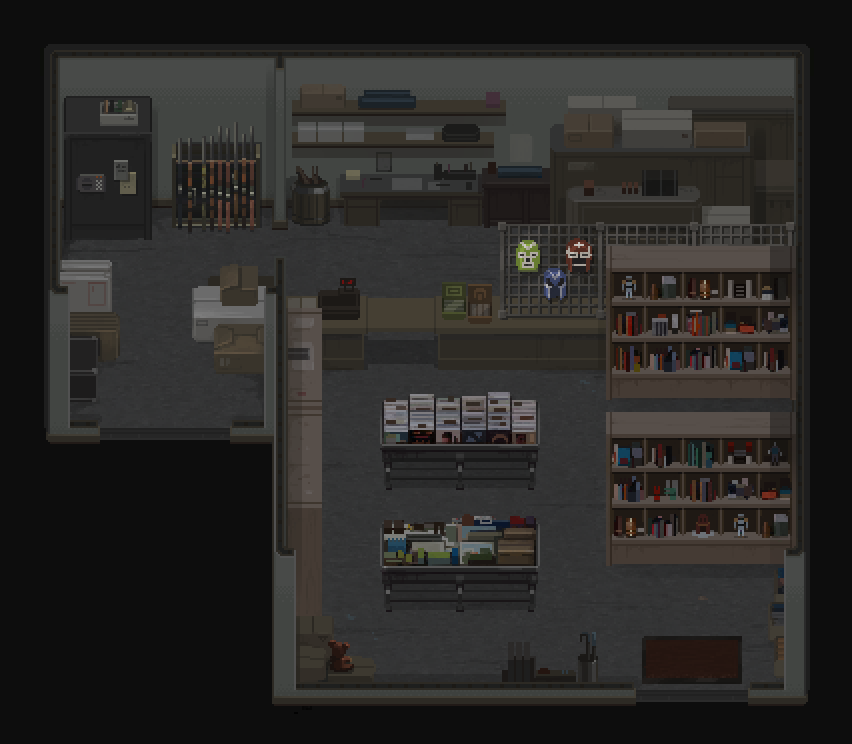 Jacks apartment
The next two images show the interior of the protagonist's apartment. The rooms are connected, but i decided to show them in two separate images. Makes everything a bit easier to read.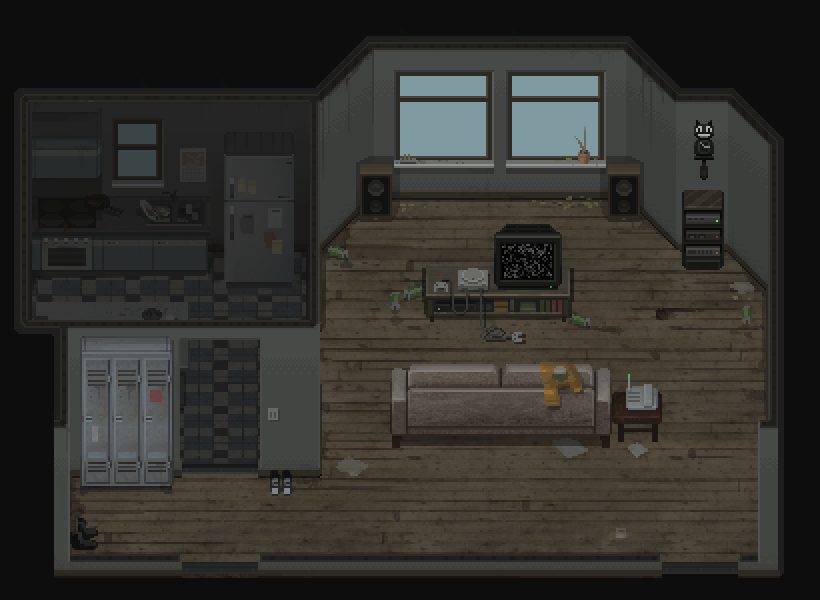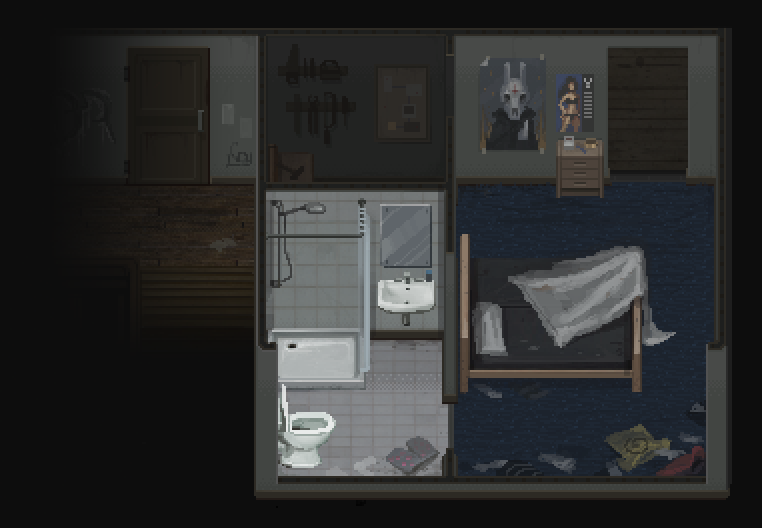 I also reworked some of the older vehicle sprites: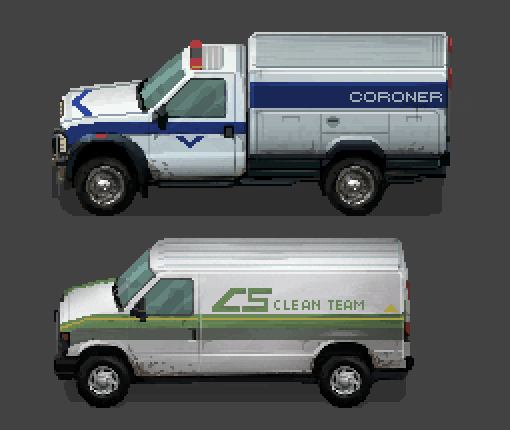 ---

We now have a system in place that blends the rooms and assets of the rooms according to the characters position. Sorry, the following video is a bit dark, but it shows how it'll work. Besides that we are working on the game mechanics of the cleanup.
It's harder than expected because the rooms have to be created in different layers and a lot of parameters are involved to keep it in the right order.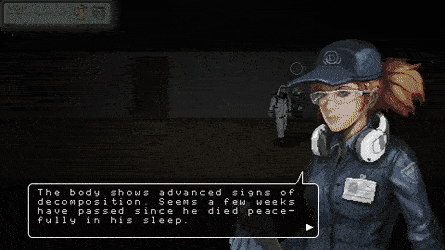 Siilk is also working on the inventory system right now. I hope next time we'll be able to show you a more detailed rundown of the game mechanics.
Pedro is recording and editing the first bunch of SFX and working on music tracks. Hopefully we'll be able to show what he is up to next time.
See you next time :)