First off I'd like to apologize for not releasing anything on February 12, the game was definitely not finished by then and it also wasn't ready to be released in any form whatsoever, from now on I'll work on it without any deadlines. I have no plans to release a demo.
With that out of the way...
---

---
There are two playable characters, Erick and Ben. In some levels you'll be restricted to one of them while on others you'll be able to choose which character you want to play as.

As some of you might have been able to tell by now, Erick is a pretty standard character who can select which weapon he wants to start a level with. At the beginning of the game he only has access to a Katana, but he can unlock new weapons (melee and guns) the same way you would unlock a mask in Hotline Miami (that being by either getting a highscore or finding a certain item that would grant you access to that weapon). I'm still uncertain if I want to give him access to every single weapon available in the game on his weapon select menu, but I know that he will at least have access to the big majority of them.
Ben on the other hand can select a style, in order to differentiate them from the masks in Hotline Miami, all of the styles come with their own set of advantages and restrictions. This style system hasn't been implemented on the game yet, but here's a mock-up of what the menu for them would look like: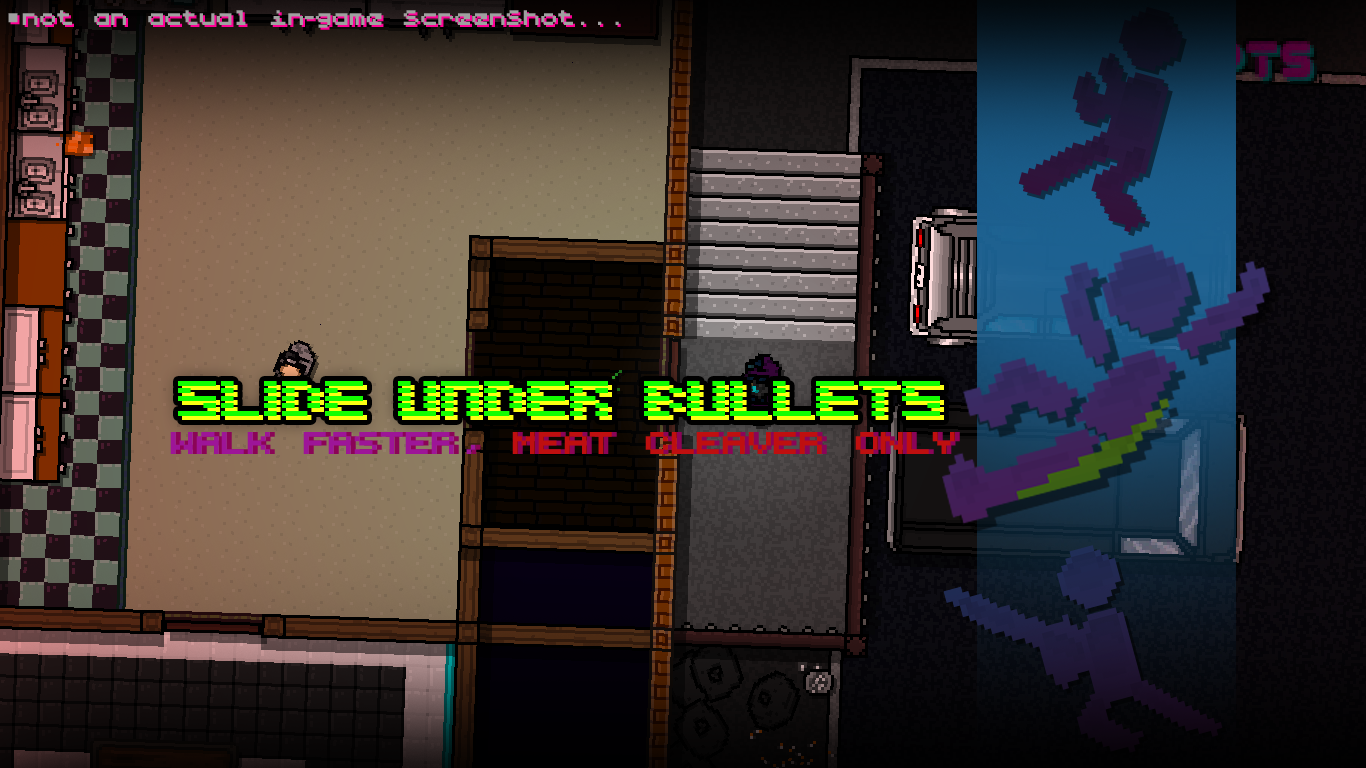 Don't let this piece of concept art fool you, both characters wear masks to conceal their identities and the masks they'll put on if you select a certain weapon/style will be displayed on the menu as well. They aren't present on this mock-up because I forgot to include them (oops).
---

---
Oh hey!, Grenades actually work now.
Took me a while, didn't it.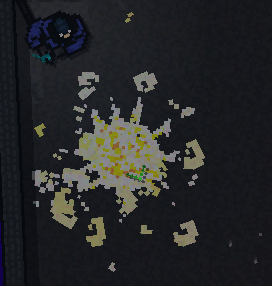 Grenades behave differently from any other weapon, by this I mean that they won't be laying on the ground waiting for you to pick them up or on Erick's weapon menu, instead you'll start with three of them (this amount might vary depending of the level), no matter what weapon you choose to start with, and you'll have to press [E] on the keyboard to throw one.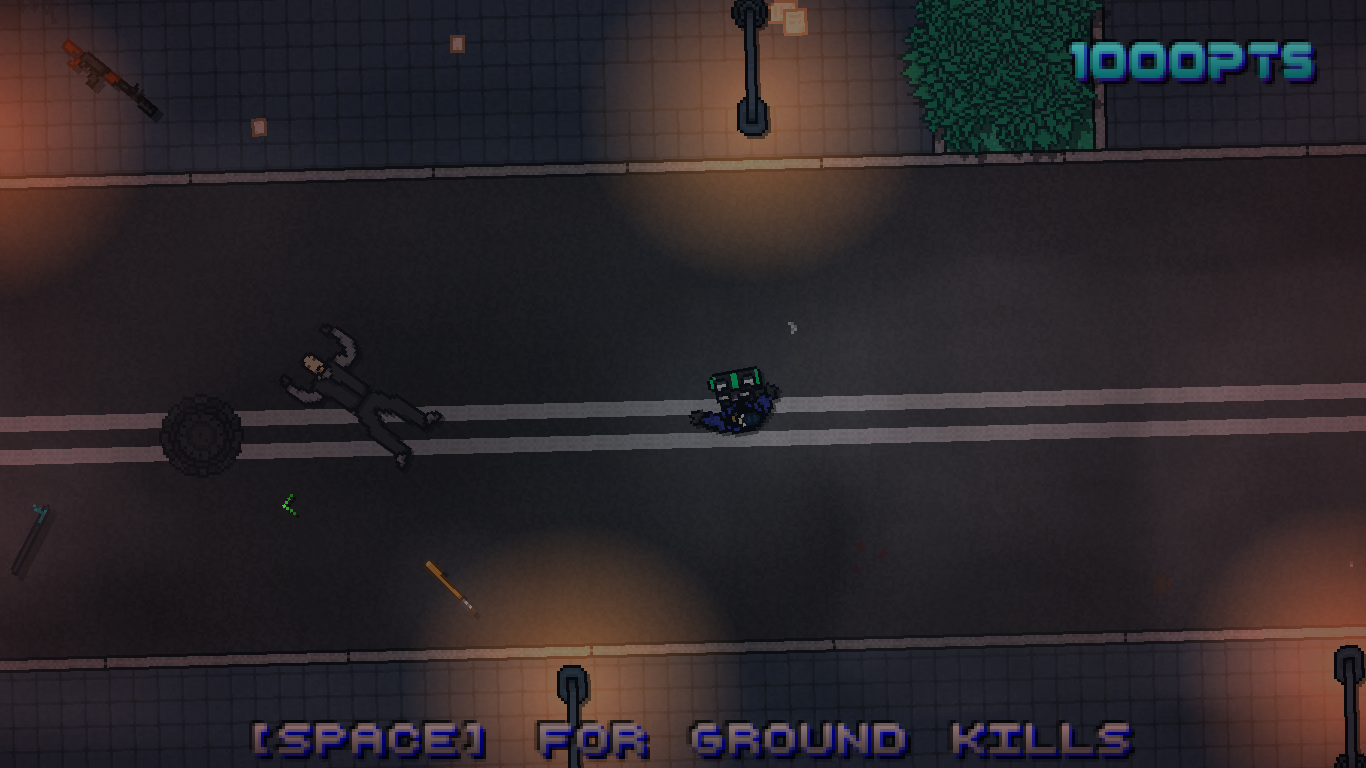 Another thing I did is that now you can actually use the skateboard from HLM2 to skate, to do this press [Q] while you have it equipped.
Using the skateboard makes you move so fast you can knock down enemies with it, however it's a bit hard to control and the enemies can still kill you if you stand in place.
---

---
Out of the 15 levels I want the final game to have, 8 of them have been finished. That said, it doesn't mean I might not delete a few of them and redesign them again from zero.
Ben is currently missing all of his executions (besides the unarmed one), sprites for some of the weapons, and his styles.
None of the dialogues have been implemented yet, the reason for that? I have not even started writing them. While I have the game's story written down and I know how the characters are, I'm extremely disorganized so I spend most of my time just playing the game, designing levels, making sprites, implementing features, fixing bugs, etc. instead of writing dialogue. On top of that writing is also something that I don't particularly enjoy doing, so it has certainly been the hardest part of developing this game.