Update 0.2.30
Map Changes:
If you look at previous screen shots of the mod, you will see that the states in the USA look pretty ugly. The straight borders makes things look way to civilized in my opinion, so I have made some changes to the provinces map.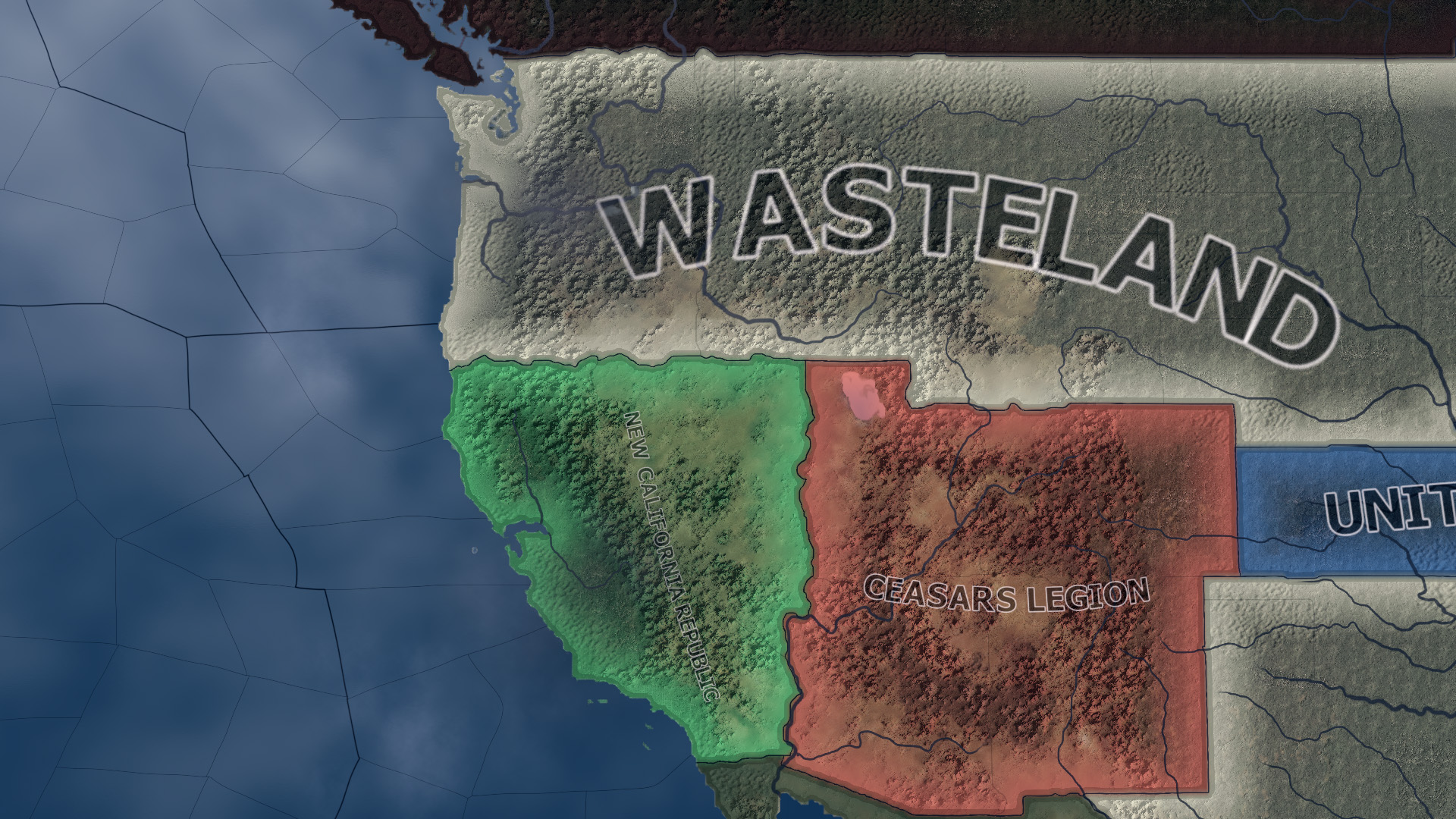 (Don't take note of little USA in the side, I lost most of the mod so the faction is currently missing)
Its not complete, buts its just something I did while eating a sandwich and I think it looks okay. The more wonky borders give it a more post-war feel, as nobody is going to stick to pre-war borders however I have kept the basic shape of the states.
New Factions/Countries:
I have added 2 new factions in this update, one from Fallout lore and other from my imagination!
Enclave:
The Enclave have been added, along with their little oil rig of the east coast.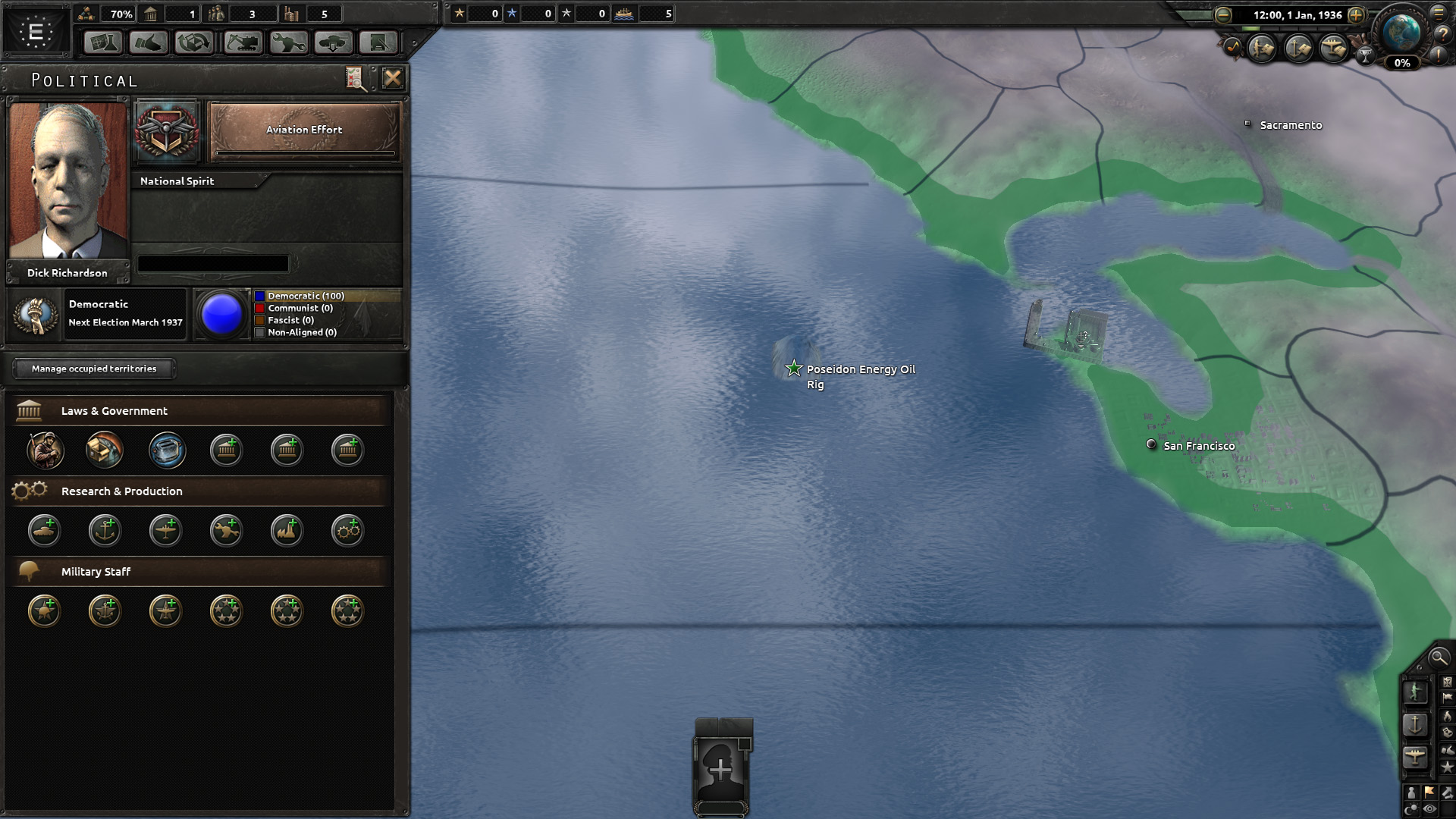 As you can see, I edited to high-map to make a small 2x2 island of the East Coast. The island is its own state, and home to the Enclave. I have some ideas to make it look more like an oil rig, but you will have to wait for that as it isn't a high priority.
The faction has no focus tree or national spirit at the moment because i'm trying to get all lore factions in the game as soon as possible so you can all play the mod.
White Rose Coalition:
So this one was created in my head, and isn't from Fallout lore. The White Rose Coalition is Yorkshire, just post-war. It was formed by multiple settlements, who came together to retake the British Isles. They are communist at the moment, but I am torn between that and fascism. I will post an article about with the lore of these new factions when I have made more, but I am making it very detailed.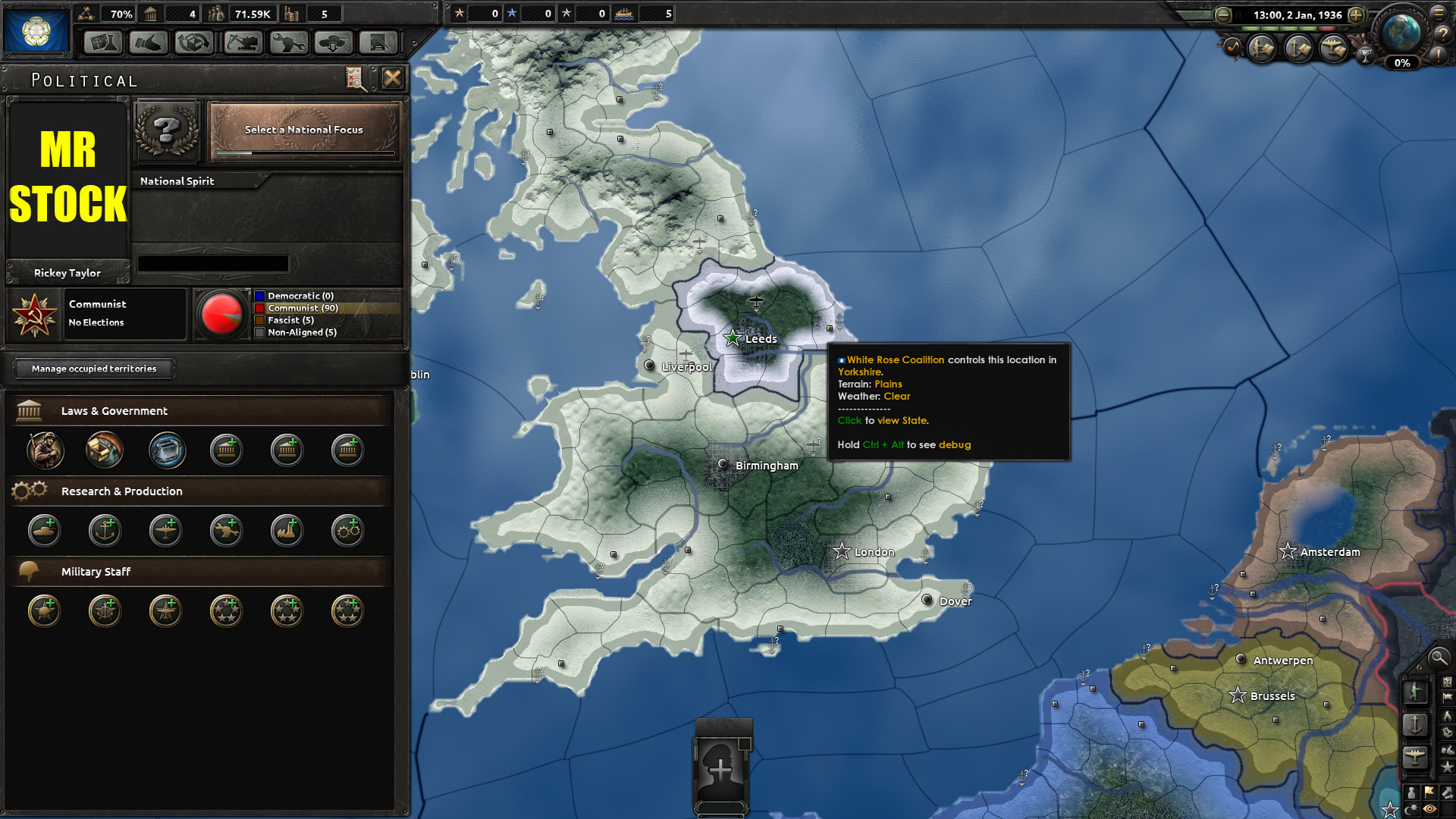 I also made the rest of England wasteland. Each country will have its own unique wasteland, because otherwise the Wasteland would be incredibly over powered and it would be impossible for any faction to conquer them.
You will also notice that there is no portrait for the leader, that's because I haven't made Rickey Taylor (the leader) in fallout 4 yet. Mr Stock will take the place of any missing portraits until the mod is ready for release, making Fallout 4 characters isn't a priority. That being said, feel free to make a Fallout 4 character and send the picture to me and I will use it as that will help speed up development time!
Country Selection Screen (Interesting Countries):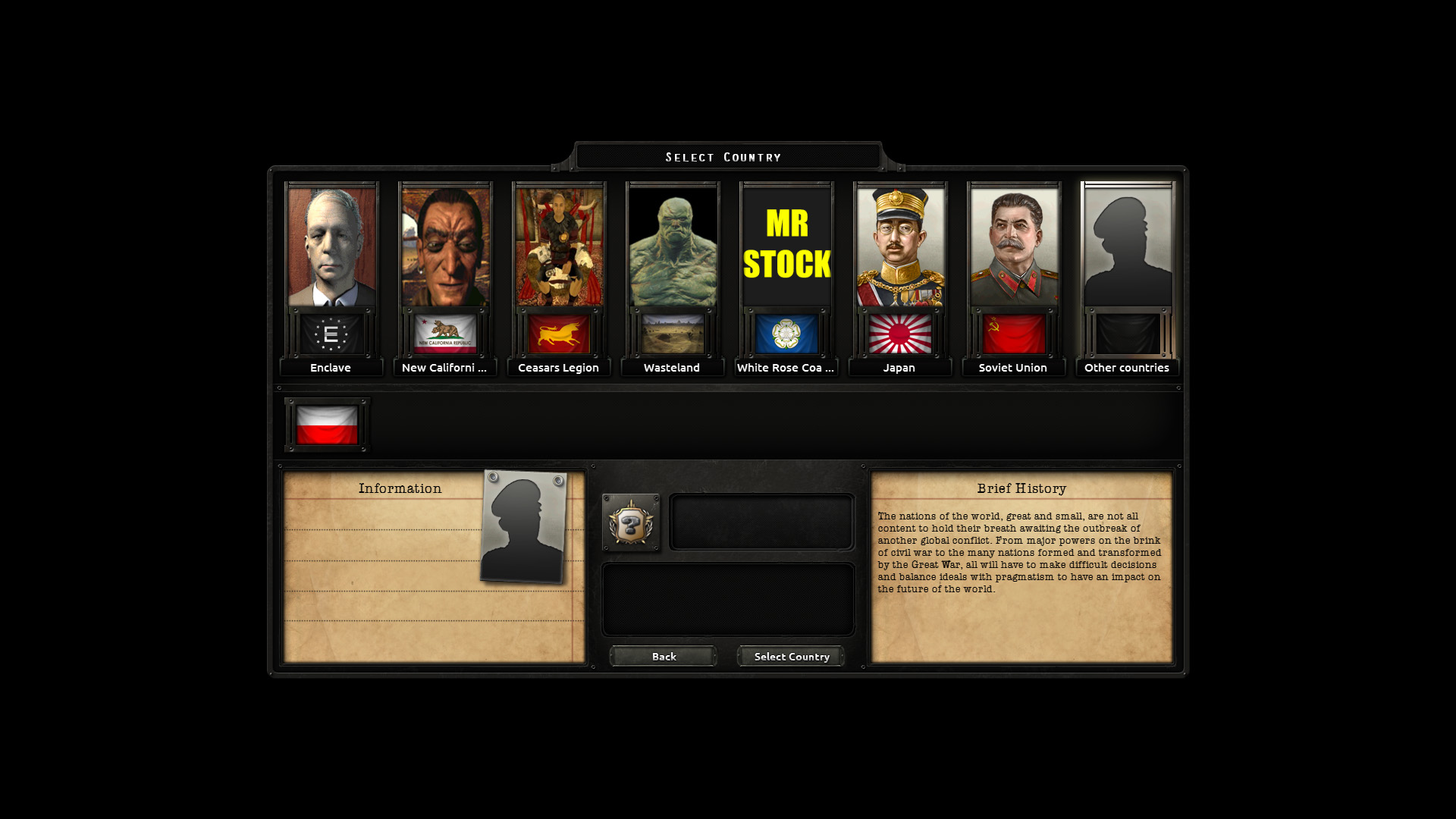 Nothing mind blowing here. but its something i have done and counts as development. I have changed the interesting countries screen to now use my factions rather then the vanilla ones, I haven't done any descriptions yet, that will be soon.
That was all for this update, thanks for reading.
-Kgboi