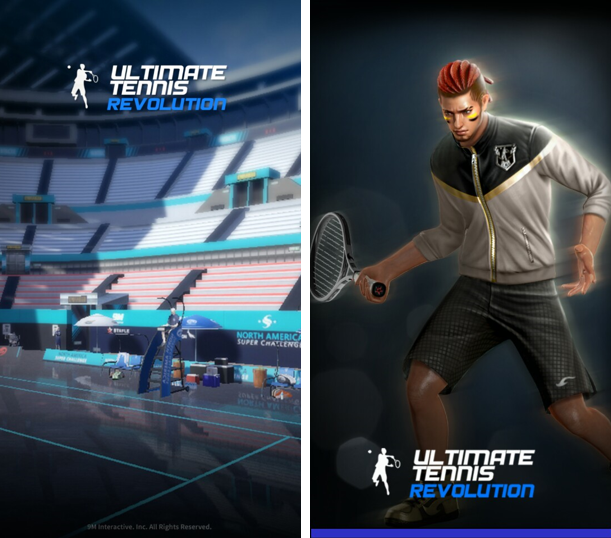 9M Interactive has released a new mobile game [Ultimate Tennis: Revolution] for both iOS and AOS on 29th June. This new sport game is a sequel to [Ultimate Tennis], a successful tennis game downloaded and played by more than 10 million global users.
[Ultimate Tennis: Revolution] boasts improved graphics and a new skill system, with the same online 1:1 match that enables a player to battle with others from all over the world.
Of course, you can play [Ultimate Tennis: Revolution] even if you don't know the previous one. I'll give you a brief review on contents of this new brilliant game.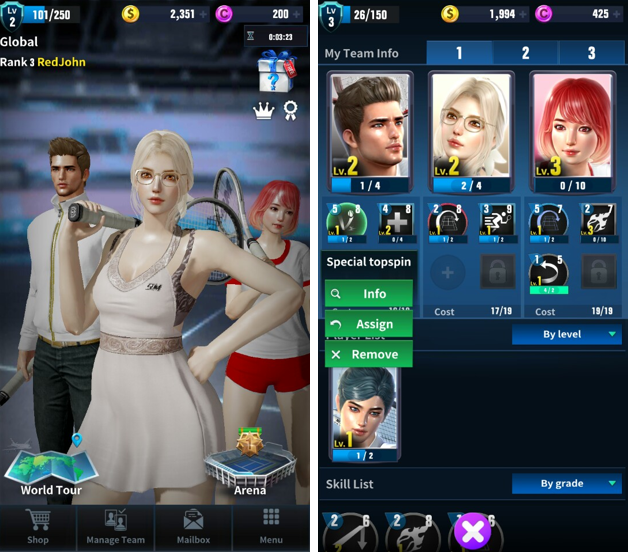 [Ultimate Tennis: Revolution] is a sport-simulation game where you build a team and play tennis matches by moving and controlling movements of your players.
A team is made of 3 players, and various tennis Skills such as [Slice, Drop, Topspin, Volley, Drop Shot] can be set on/off players. You can upgrade players and skills using Player/Skill cards to raise their stats. Collect as many cards as possible to make your team the strongest one!
Arena and World Tour are the two main contents of [Ultimate Tennis: Revolution]. In Arena, you can have 1:1 online matches with other players from all over the world. There are 5 tiers in Arena, and the higher the tier is, the better rewards you get. Also, you can unlock different player characters according to the tiers, so win a lot and get in higher tier!
In World Tour, you will be having matches with AI players who get stronger and stronger as you progress. Upgrading your team constantly is the only way to defeat them! Clear World Tour and get various clear rewards such as Gold, Player Card, and Skill Card!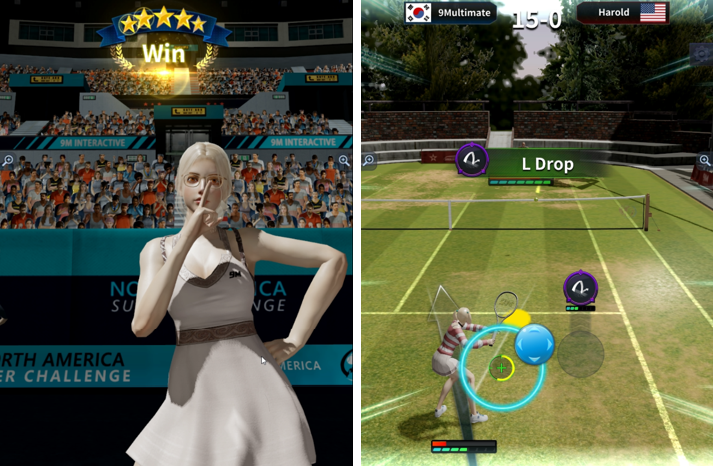 Another feature of [Ultimate Tennis: Revolution] is its realistic graphics.
Various character motions and facial expressions as well as the high-quality graphic created by Clothes Simulation, Motion Capture techniques and Havok Physics Engine will make you feel like a real tennis player!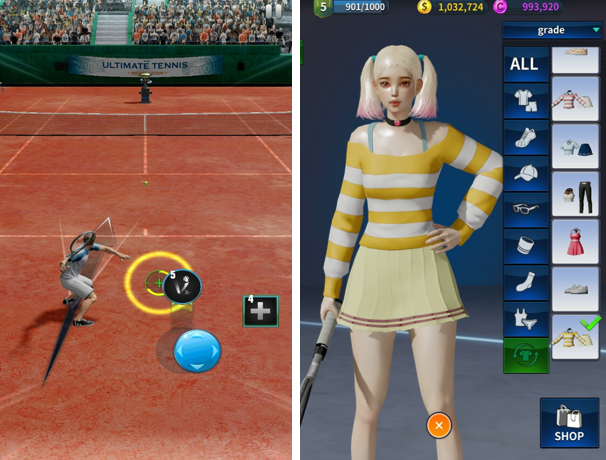 There are plenty of others that you can enjoy. In [Outfit shop], you can buy costumes and dress your players as you like, clear missions in [Team Mission] to get useful items, practice your moves and skills in [Go to Training]. Also, you can open a free gift box that gives you rewards every 4 hours!
The most important thing is, this is all FREE!
[Ultimate Tennis: Revolution] welcomes new players. Download and play for free right now!
------------------------------------
<Download>
- Google: Play.google.com
- Apple: Itunes.apple.com