UFO: Alien Invasion has released 2.3.1. This release is a bug fix for the stable 2.3 release and maintains compatibility for all saved games under 2.3. It includes dozens of fixes to small bugs throughout the game.
A few of the highlights:
Reaction fire now working properly.
Several map adjustments fix inaccessible portions of Harvester UFOs and bad alignment of dropships.
Fixes to the fuel bug where Phalanx craft would erroneously report out of fuel errors.
Interceptor radar now cleaned on landing so previously detected UFOs appear on next flight.
Several UI bugs squashed.
Sound and music problems fixed.
Fixes savegames with "Base ON RED ALERT\" bug.
Fixes dropship transfers if the destination base does not have enough living quarters space.
Fixes UTF-8 character encoding problems which could lead to corrupted saves in non-latin languages.
Faulty missions where UFOs disappeared are now working properly.
Soldiers en route to a mission can no longer take part in base defense.
You can see a (very) full list of fixes that went into the 2.3.1 release here: Full changelog
NOTE
Due to a change in the tech tree, loading savegames can result in error messages being displayed. These are harmless and your game will play fine. The error will begin "RS_GetTechByID: Could not find a technology...". If your old savegames don't show up in 2.3.1 - please check our FAQ.
Work on the next major release continues. New features such as rescue missions for downed interceptors and dropships are already getting worked into the development version. Beautiful, brand new soldier models are nearing completion, production requirements have been upgraded to require certain materials and a host of other improvements are in the works.
New Soldier models (WIP):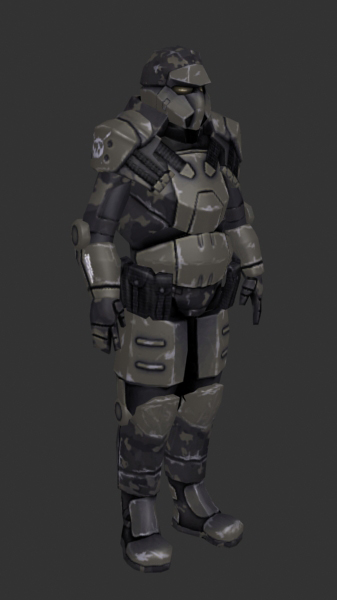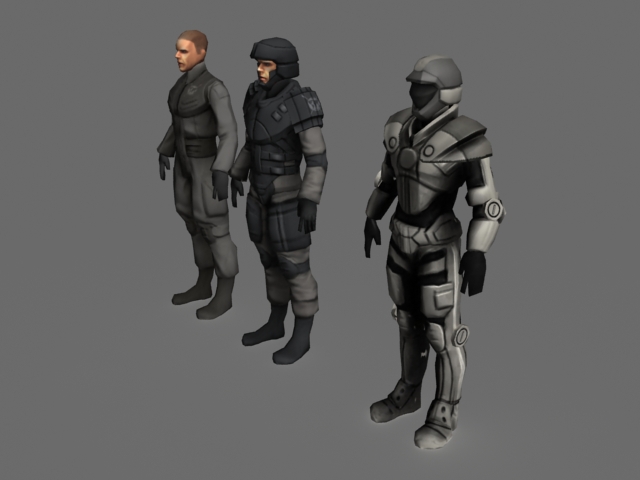 Stop by our forums and see what's going on: Forum