Turnover's Steam Greenlight campaign will go live December 9th.
I've paid the fee and I've been working on the draft page. For the campaign, I've made a short gameplay trailer as well. I'll keep everyone updated leading up to the launch.
Now, onto the progress report.
Worker ID Cards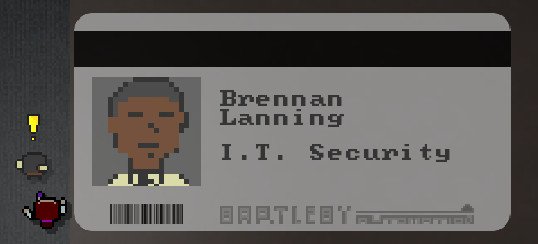 I wanted to add a little more personality to the NPCs in the game, so I've added a graphical ID card display to each worker. When you are near a friendly NPC, it will display information about them. I'm trying to increase the personality and visual flare of Turnover bit by bit, and I think stuff like this really helps.
The names and title are randomly pulled and generated for each NPC. At the moment, the names are compiled from ones submitted by KickStarter backers (thanks!). In the future, I'll add more names to help increase randomness.
Cut Scenes
To fit with the story, Turnover's cut scenes have a certain look to them. I recently went back and refined Clea's cut scene appearance, to make her look a little better.
Before: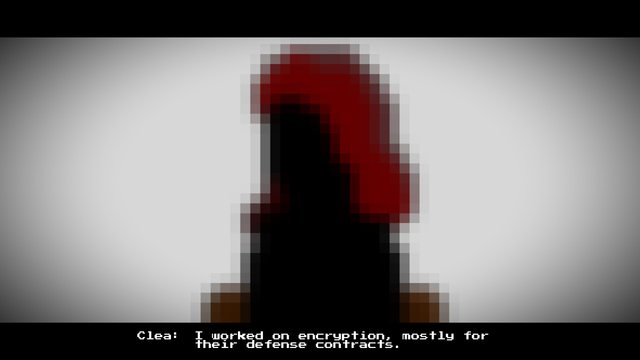 After: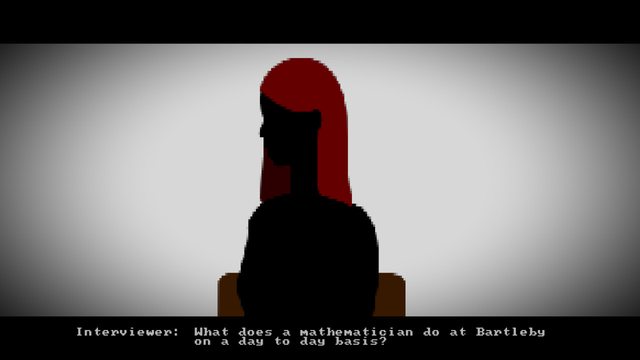 Since the in game art is low res and the cut scenes are censored, Clea had to have some sort of defining features. I chose red hair some time ago while I was working on the first version of her character sprite. It just ended up sticking.
It may be tough to see from those shots, but I also chose a more pleasing font for the game. It is less crushed together and easier to read.
Else
I'll take a break on Turnover over the Thanksgiving holiday to get a chance to recharge a little. When I restart work, level work will be my main focus.Recently, I've been revamping some older sprites, adding perspective and improving their look overall. I'll post some comparisons in a future post.