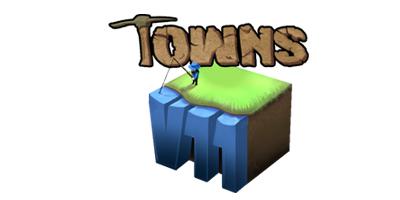 We are happy to present you with our latest update, Towns V11!
This patch is the first patch where we are introducing proffesions and the ability to restrict specific townies from performing certain tasks.
Job specification can be done by assigning a citizen at a certain task, or by forming whole groups of dedicated workers.
We have also introduced lighting into the game. Items such as candles or torches, for example, emit constant light in different colors, while projectiles, such as fireballs, emit light when shot. So far it has no impact on the actual gameplay beside the looks, but the options that this feature can bring in the future are very interesting.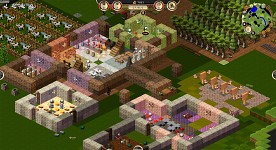 We have implemented a system that favour food variety so townies will be happier if they eat different types of foods rather than a specific dish. This system also makes gaining additional citizens easier for the small-medium sized towns.
Another addition is the long awaited fishing. Fishing is a unique job due to the fact it makes the townies doing it happier, but it is also a time consuming job as citizens may often fall asleep while sitting at the shore waiting to catch some fish. Fishing will prove it self a little difficult to sustain for smaller towns, however, it is a rather efficient food source for the larger towns where available townies are at hand.
Last but not least, we have made each weapon have a specific damage type which give different damage bonuses, while also giving certain armours and monsters immunity to some of them. This feature favour mix of weapons variety for your military.
We have also added, changed and fixed many other things which can be found by reading the patch notes, here.
Please, visit our forums andd dont be shy if you have any suggestion or criticism.
-SMP