10-High School of The Dead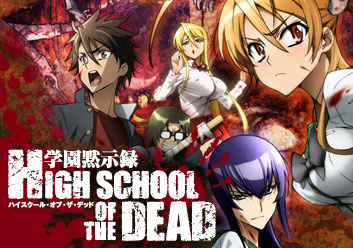 Like Gorey stuff? This anime is filled with it. Plus Zombies!
9- Naruto Shippuden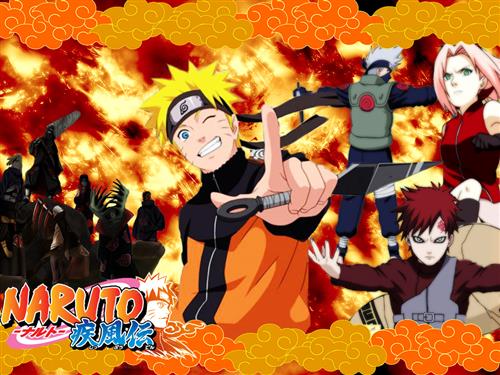 The story of Naruto Uzumaki.
8- Date.A.Live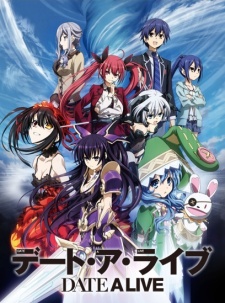 Itsuka Shido is a high school boy. On the last day of the spring holidays, an explosion destroys the town and a girl in armor appears in front of him. Shido's sister-in-law, Kotori, tells him that the girl is called "Special Disasterous Designated Creature: Spirit", which causes a timespace quake. Kotori disclosed that she is the commander of the anti-spirit organization Ratatosk and orders him to go out on a date with the spirit girl. Kotori says, "I don't ask you to beat the spirit. Just let her fall in love with you and save the world."
7- Accel World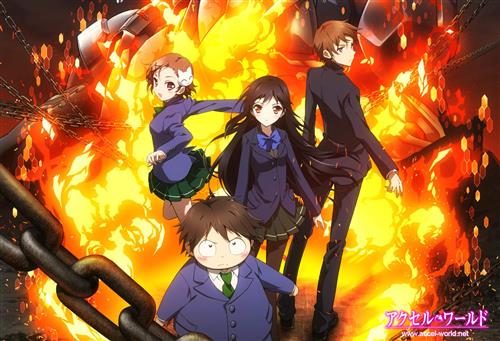 In 2046, people can access a virtual network known as the Neurolinker via their cellphone terminals. A perpetual victim of bullying, middle school student Haruyuki spends his time absorbed in games in a corner of his local network. One day he is approached by the most famous girl in his school, Kuroyukihime. She gives him a strange program called Brain Burst that has the power to "accelerate the world."
6- One Piece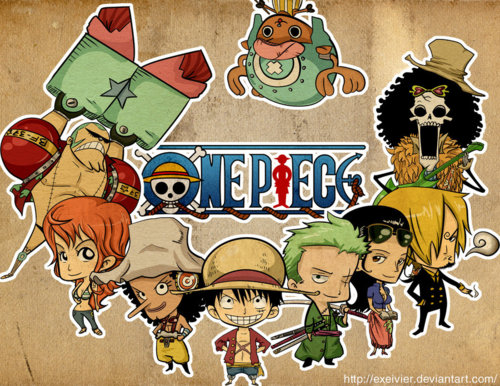 I shall find One Piece and become the King of the Pirates.
5-Sakurasou no Pet na Kanojo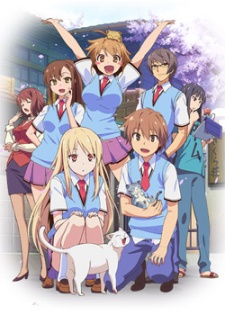 The school romantic comedy revolves around a second-year high school student named Sorata Kanda who lives in Sakurasou, the dormitory for problem children at Sorata's school. One day, Mashiro Shiina - a cute girl who happens to be also a cosmopolitan, brilliant artist - moves into Sakurasou.
Sorata thinks to himself that he should protect Mashiro from the weirdos at Sakurasou, but Mashiro has a surprising secret: she has no idea how to take care of herself. She gets lost if she goes out, and her room is a complete mess. Sorata's dorm mates designate him as the "master" of Mashiro, and thus, an ordinary boy and a brilliant girl must live like "a master and his pet."
4-Mondaiji-tachi ga Isekai kara Kuru Sou Desu yo?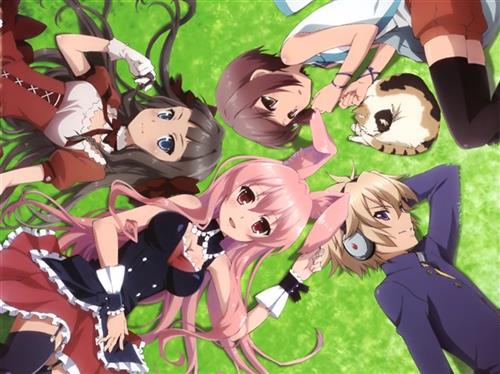 Izayoi Sakamaki, Asuka Kudou, and You Kasugabe have tremendous psychic powers and are bored with the regular world. An envelope arrives for each person, and when each opens their envelope, they are stunned to see the scenery around them change to a world they had never encountered before. They've been summoned by the Black Rabbit to help the community "No Name" to overthrow the Devil King.
3-Fairy Tail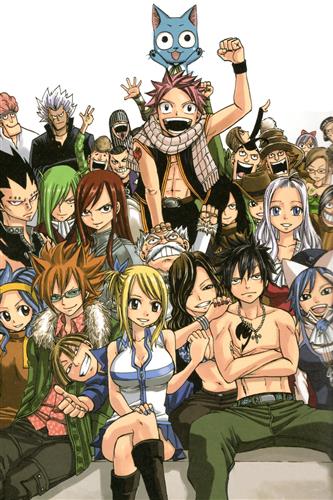 Natsu the Fire Dragon Slayer and Lucy Heartfilia with the rest of the guild of Fairy Tail causing trouble around the Magic World.
2-Sword Art Online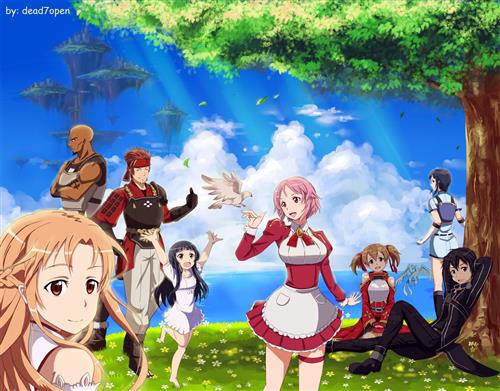 In the year 2022, the Virtual reality Massive Multiplayer Online Role-Playing Game (VRMMORPG) Sword Art Online (SAO) is released. With the Nerve Gear, a VR Helmet that stimulates the user's five senses via their brain, players can experience and control their in-game characters with their minds. But an unexpected event occurs on November 6, 2022 when Akihiko Kayaba, the creator of SAO, prevents the players from logging out. Akihiko issues them a challenge; if they wish to be free and log out of the game, they must reach the 100th floor of the game's tower and defeat the final boss. However, if their avatars die in the game, so will their bodies in the real world. As the game's 10,000 players try to accept their new deadly predicament, Kirito, a skilled player who tested the beta version of the game, is determined to reach the 100th floor and attain freedom.
1-Shingeki no Kyojin (The Eotena Onslaught )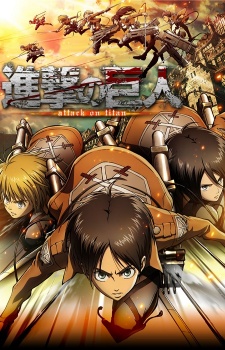 Several hundred years ago, humans were nearly exterminated by giants. Giants are typically several stories tall, seem to have no intelligence, devour human beings and, worst of all, seem to do it for the pleasure rather than as a food source. A small percentage of humanity survived by walling themselves in a city protected by extremely high walls, even taller than the biggest of giants. Flash forward to the present and the city has not seen a giant in over 100 years. Teenage boy Eren and his foster sister Mikasa witness something horrific as the city walls are destroyed by a super giant that appears out of thin air. As the smaller giants flood the city, the two kids watch in horror as their mother is eaten alive. Eren vows that he will murder every single giant and take revenge for all of mankind.