Greetings everyone, before today's update we would like to request that people please stop posting lists of animals they want us to do or see in the expansion, the 40 species have already been decided upon and that list will not be changing at all. Thanks!
We would also like to give another public thank-you to BestInSlot for featuring Advanced Operation Genesis on his YouTube channel!
Now onto the update!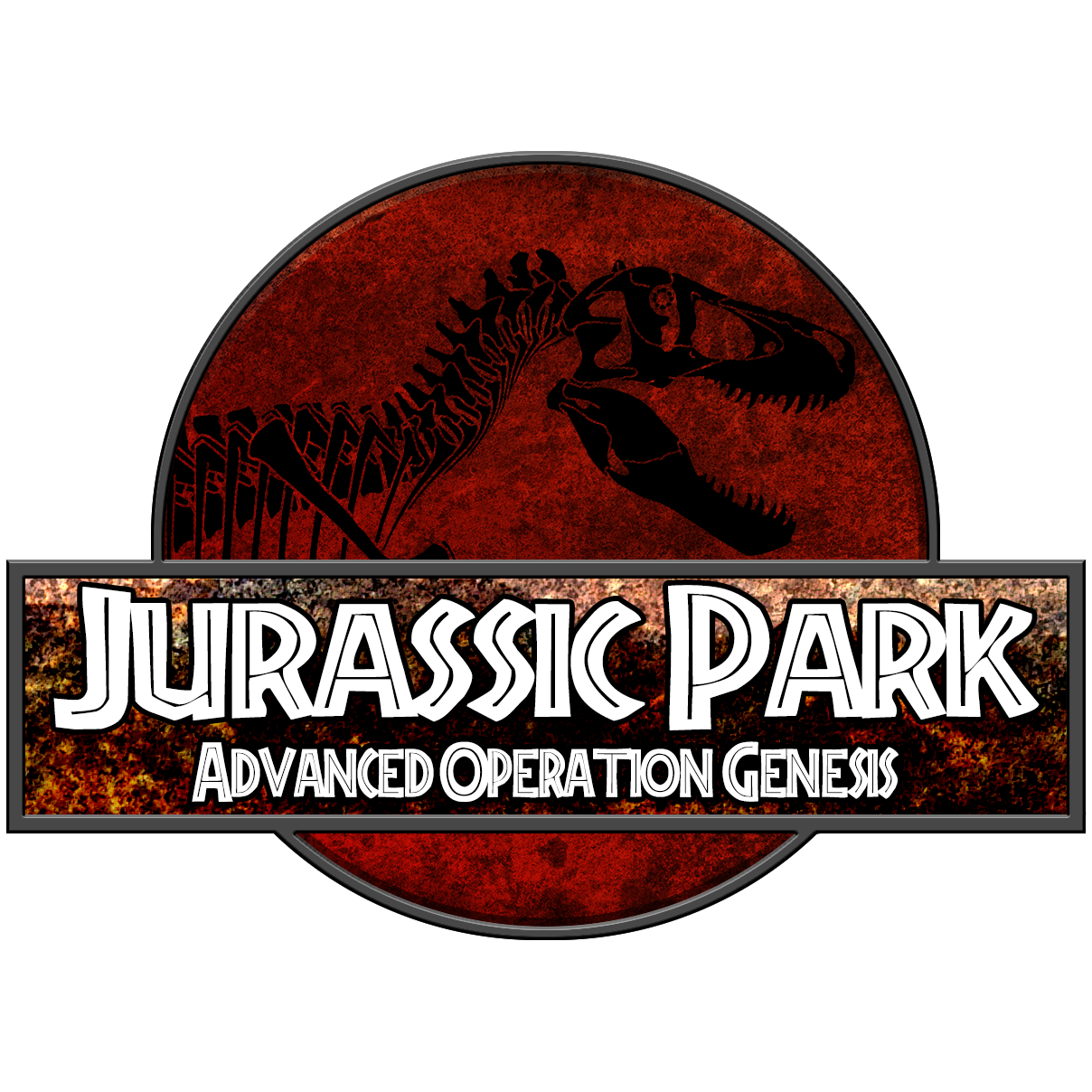 Today we will be looking at one of the first Sauropods to be brought to the modern world, a denizen of the Morrison formation and among the most commonly found animals of its time, Camarasaurus lentus!

Camarasaurus lentus is a middling sized Sauropod, at a mere 15 meters in length this is among the most easy to keep Sauropods in the world and as such sees wide utilisation in a majority of parks and can even be seen as a primary attraction for smaller ones unable to cater for more rambunctious popular animals. This wide utilisation has garnered Camarasaurus a huge amount of love in the public's eyes, going from a little-known Sauropod among the general populace to a famous celebrity of an animal in but four years after the first adults appeared in global parks.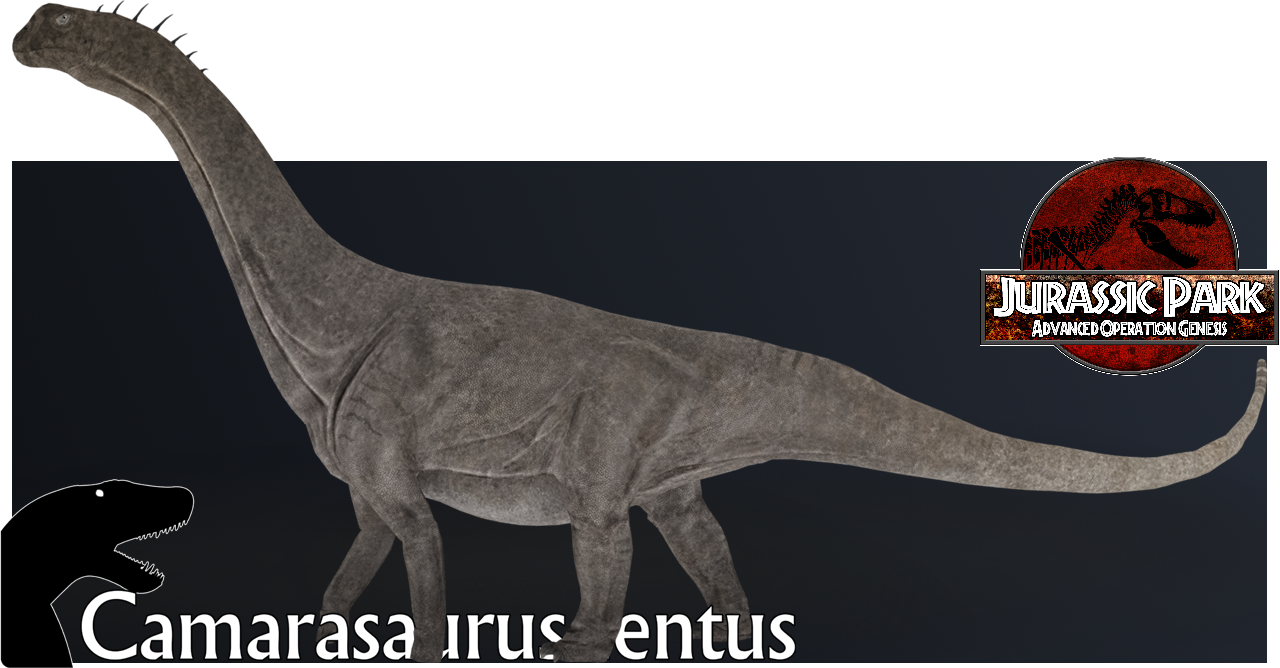 There were a number of factors for this surge in popularity especially when compared to other larger Sauropods, the first and most obvious factor being availability. Much like our previous animal, Uteodon, Camarasaurus can be observed globally so there is no real monetary barrier preventing the common person from seeing this animal earning Camarasaurus the somewhat charming title of the 'Working Man's Sauropod'. The secondary reason for this popularity is its appearance, unlike other Sauropods of its size Camarasaurus looks fairly unique featuring things such as a small row of spines just behind its skull and a large, muscular body making it something quite memorable when seen in person be it for the first or millionth time over.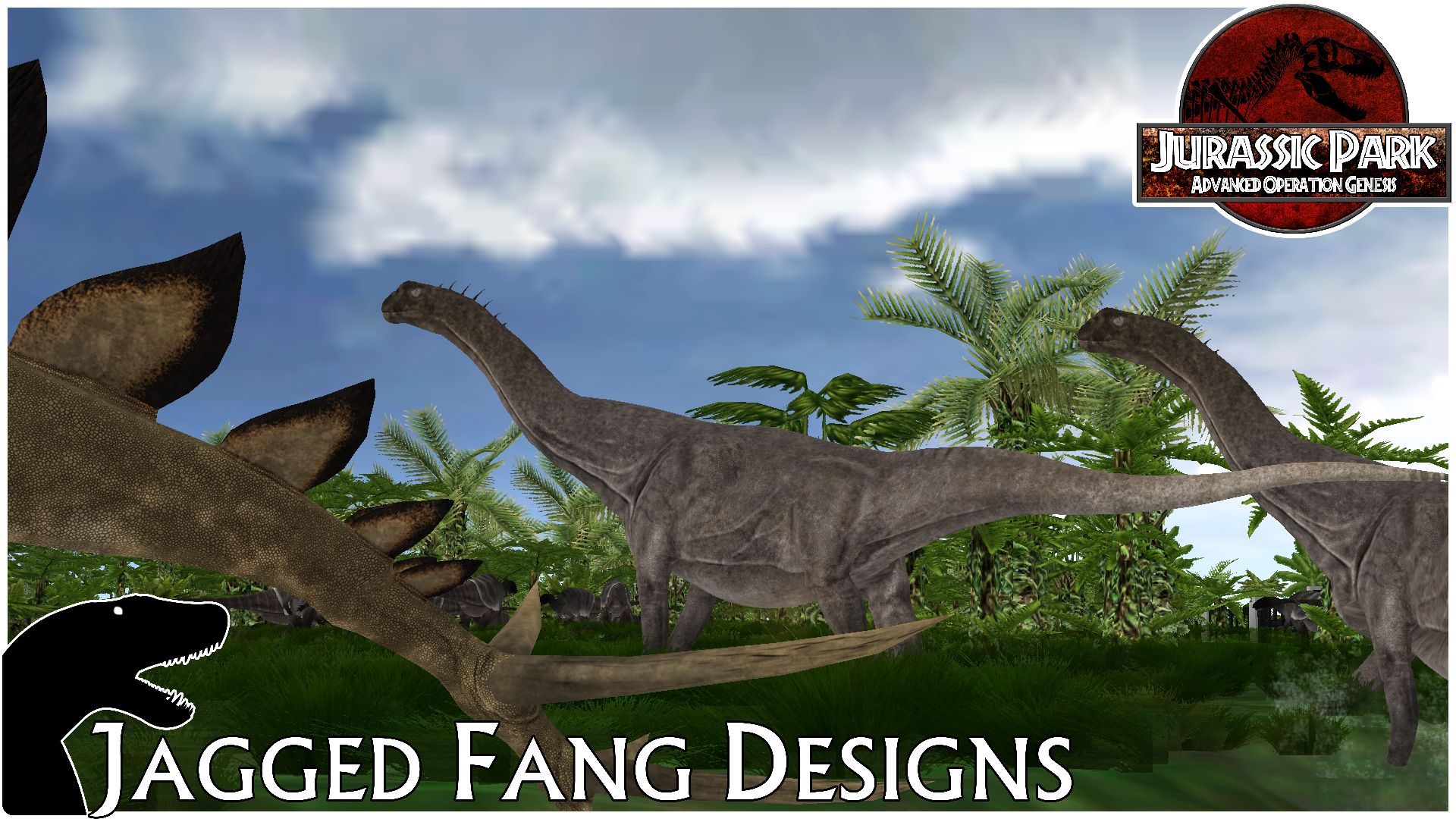 Camarasaurus as an animal is about as social as any other Sauropod, preferring to be kept in groups of four or more individuals, something that can be supplemented by exhibiting it with other large herbivores or a large amount of smaller herbivores such as Uteodon. Despite everything mentioned above, Camarasaurus is a middling animal in terms of star rating, while loved worldwide it has become such a common sight that it is often relegated to the back of people's minds when visiting parks with alternate and larger Sauropods to view. This has sadly earned Camarasaurus a meagre three star rating.
This concludes the introduction of Camarasaurus lentus, a true staple to any and all parks exhibiting prehistoric life.
Thank you all for reading, expect more from us soon.
~Jagged Fang Designs~