Yes, finally The Waste Land will be released on Steam, in collaboration with Digital Tribe games!!
Save the day: September 16th - The game packs in 30 achievements, Cloud save, Trading cards, and its amazing 7-realms world for an incredible retro-style exploration!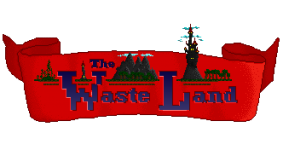 Remember that there will also be a limited digipack edition in a run of 100 copies, in occasion of an italian videogame fair, the Mantova Gaming Park.
Join the Facebook group here: Facebook.com, visit the website: Thewastelandgame.weebly.com
Fledermaus.