We are happy to introduce Rogue class which is now available to everyone, after intense testing phase on our Test branch. Now you can use your cunning to mischief and subdue your foes with the variety of new skills, items, and artifacts!
---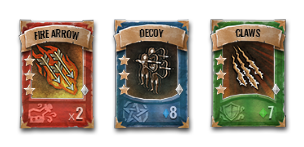 ---
The Rogue is smart, tricky and very, very deadly... They say that she has sharpened her Claws on the need of valued fermented blood (known aphrodisiac), precious lost souls and beautiful goat skins. Using only a knife and a bow she wreaks havoc upon armies of hell.
See it for yourself!
Rogue's core mechanic differs from pushy Warrior's and bookish Mage's playstyles. Her bow has an impressive range allowing her to shoot any enemy in her range of sight and even beyond it! Her arrows, unlike Mage's magic missiles, do collide with monsters other than the intended target. This means that picking the remote target in a melee can be tricky. But the Rogue has many arrows in her Quiver...
---

---
When approached directly, she switches to a dangerous melee weapon and then attacks those in close range. Even encircled she has an ace up her sleeve!
---

---
The new class comes along with 16 totally new cards (and even more their variants). You can now shoot powerful magic arrows that will burn, freeze, poison your enemies or even auto-aim them with Epic Arrows. To support her unique fighting style you will be able to use 5 new artifact cards and 7 unique and mostly offensive spells which will split your arrows, spread confusion and bring destruction upon your foes!
Do not hesitate and try the new class now! <3
So... What now?
---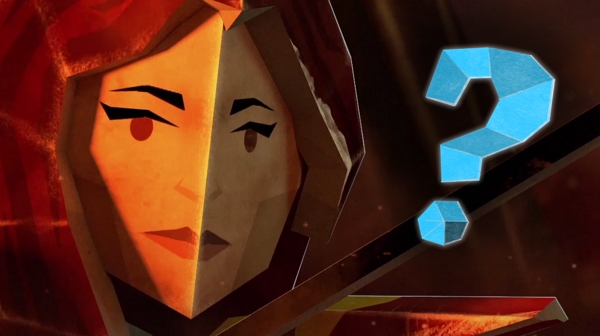 ---
With the addition of the final hero to our party, we can begin our march toward the launch, so this is the right time to talk about the roadmap. There are no dates but all this will happen more or less in the order presented below. We are planning to exit early access in the second half of 2018.
Rogue Live
We are here!
Cursed Sarcophagi & Spatial Sound Update
A special kind of Sarcophagi for those who dare take the risk and spatial stereo sound in the dungeon (currently everything is "flat center").
Mac Support & Minimap Update
We will be adding a minimap and the update will come at the same time as Mac support
Quest Mastering & Archdemon Fight
This one will include the ability to use golden keys to fight main bosses again at higher difficulties for better rewards (extra duck included).
Tobii Support + Speedrun to Cook Update
Ever wanted to play Book of Demons with your gaze? With Tobii Eyetracker you will be able to. Plus a new mode and leaderboard are coming in that update - how fast can you get to the first boss?
Challenge Mode Update
Generate custom levels and challenge your friends to beat them in an offline competitive mode!
Sounds + Languages Update
This update will include all remaining sounds in the game. We will also proofread and include community translations into the game at this point.
Twitch Mode Update
Tools for viewers to kill or at least shower in crap their favorite streamer during Book of Demons stream.
Launch Day Update
New cards. As always we plan to go with quality over quantity so expect a couple of new cards meshing nicely with pre-existing mechanics.
Of course, other minor mechanics and additions not mentioned here are also planned but we will distribute them with the bigger updates. What is more, the updates are not going to stop with the release of the game ;-)
---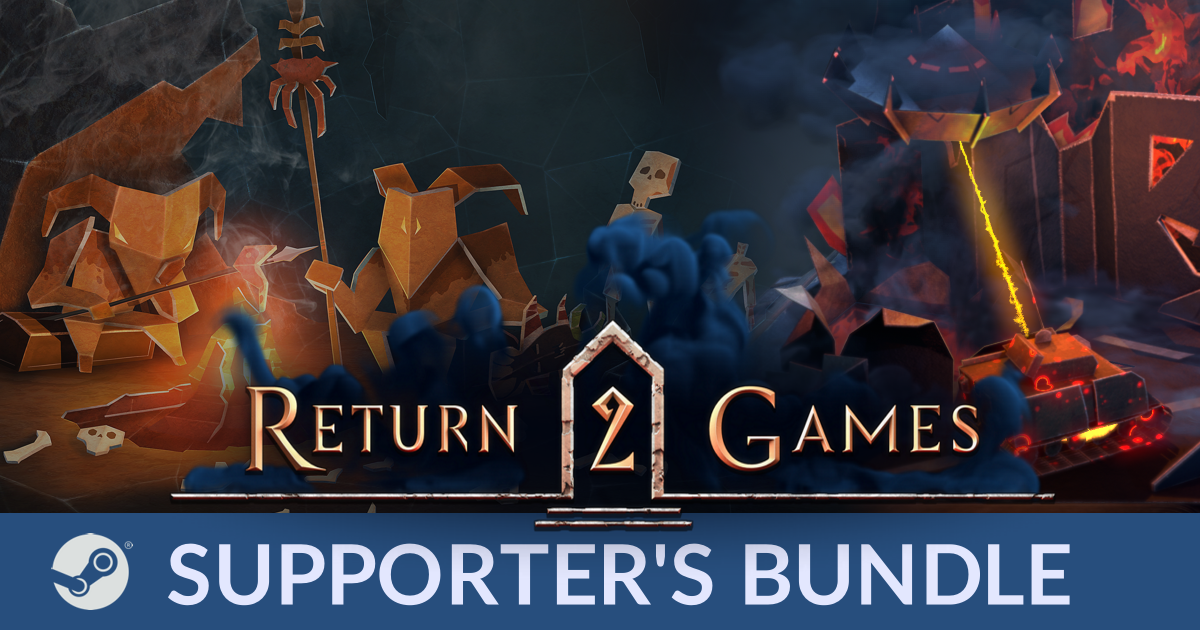 ---
As a side note and due to popular demand, we have introduced Supporter's Bundle also on Steam. But what does it really mean?
You might have come across an information that iBook of Demons is the first game from the Return 2 Games series. You might also have noticed that you can opt to pay more and become an Official R2G Supporter.
If you decide to join our Official Supporters today, you get immediate access to Book of Demons Early Access on Steam and take the advantage of the discounted price. Additionally, our R2G Supporters get the possibility to have their names featured in the credits section of the game!
Our Supporters will also receive all future R2G games released in the series, along with any additional premium content ever created for any of the games (such as DLC's, digital collector's content like artbooks, soundtracks, etc.). Furthermore, you will get access to preview builds of the upcoming games before they are released to the public!
If you have any other questions, please see our blog post for a lot more details.
---
Stay safe in the paper dungeons and don't forget to vote on us on IndieDB!