We continue our design adventure after I've first posted PUNT on ModDB. Most of you encouraged that we change the art style, and I felt like PUNT needed its own identity since a Blue Portals tie in was far from happening at that point. I also wanted to play on the idea of "the future that never was" (or retro futurism) scheme, but with PUNT how it was, it was hard to communicate it.
I first tried a reskin of the what was already made to save time on the project. Unfortunately, it really did not turn out so well.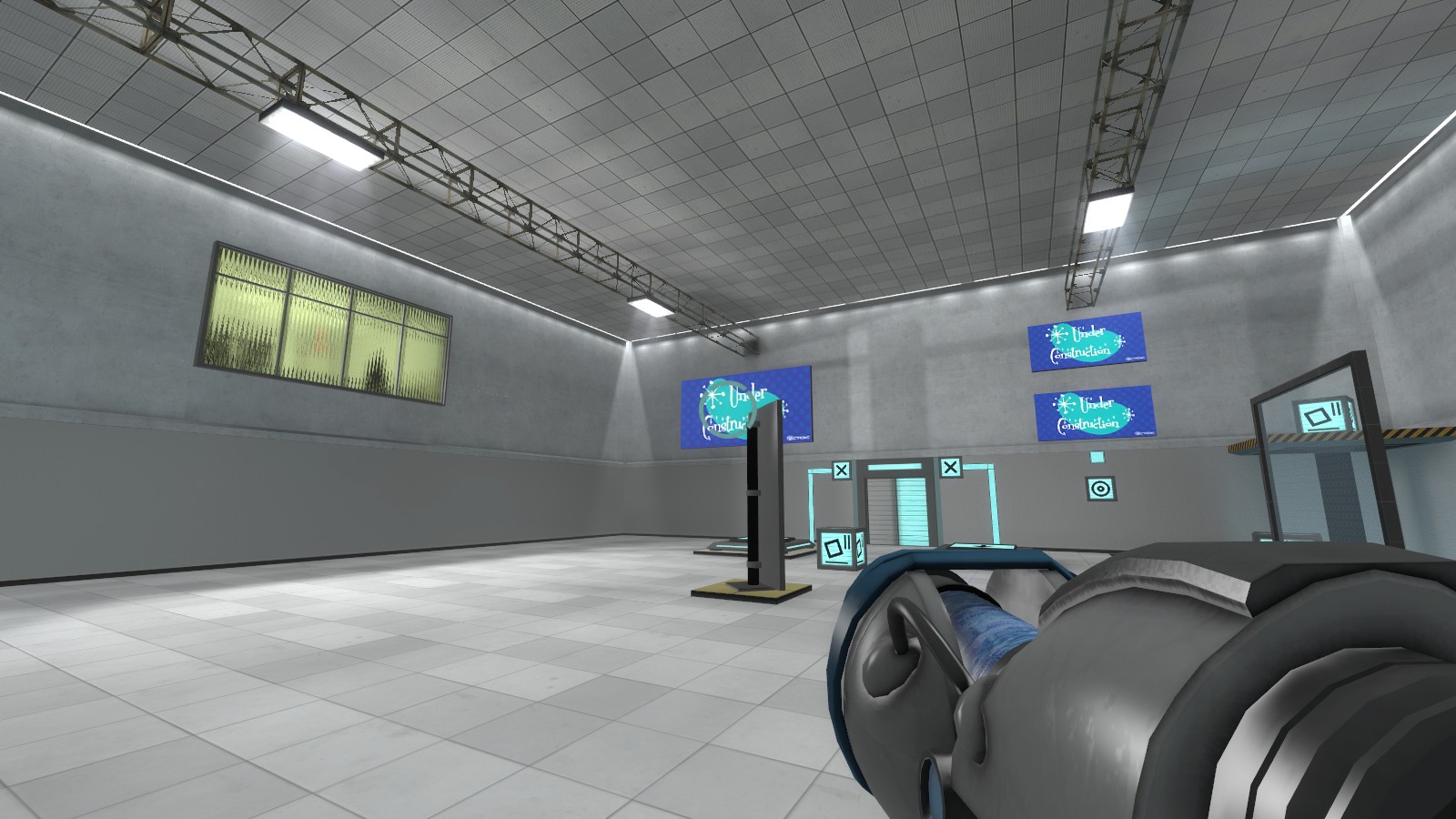 By looking at it, it just looks terrible! Not only does it look bad, there was no room for the retro futurism I was aiming for. The light rails on the top would also be a problem with the flip cube. Obviously, the new style would need to be done from scratch.
The pale colors of PUNT were decided and created by Colossal a while back, and I wanted to keep that. And a bigger plus, it went well with the late 50's - early 60's illustrations that I was practicing drawing. Keeping the colors was a must. A small test room was made, along with a few props, and this was the result.
What about props? Exit signs, doors, buttons, and other elements? Luckily, back in October, I went to Disney World, and I had photos of Tomorrowland which were a great help on designing props.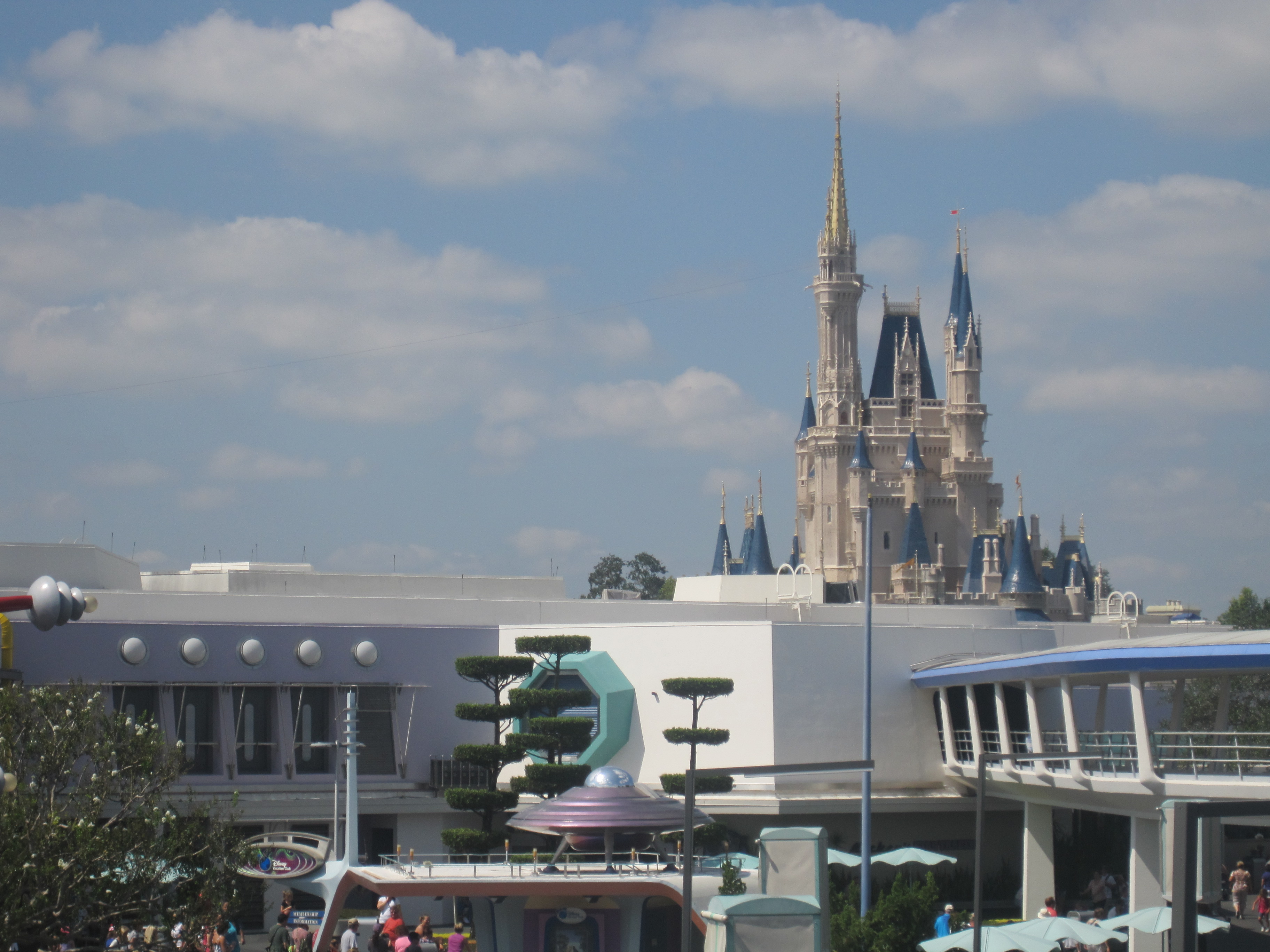 Tomorrowland In Walt Disney World has more of a Space theme going for it then retro futuristic idea of tomorrow, so I had to be careful on what to use as references. There was more silver and metal rather then the idea of plastic being this material being everywhere. It was really cool to use my own photos instead of Googling other people's shots!
A great deal of time was getting the style of it in props. The button model, door frame and the exit sign were done before any mapping was done. This was the first result.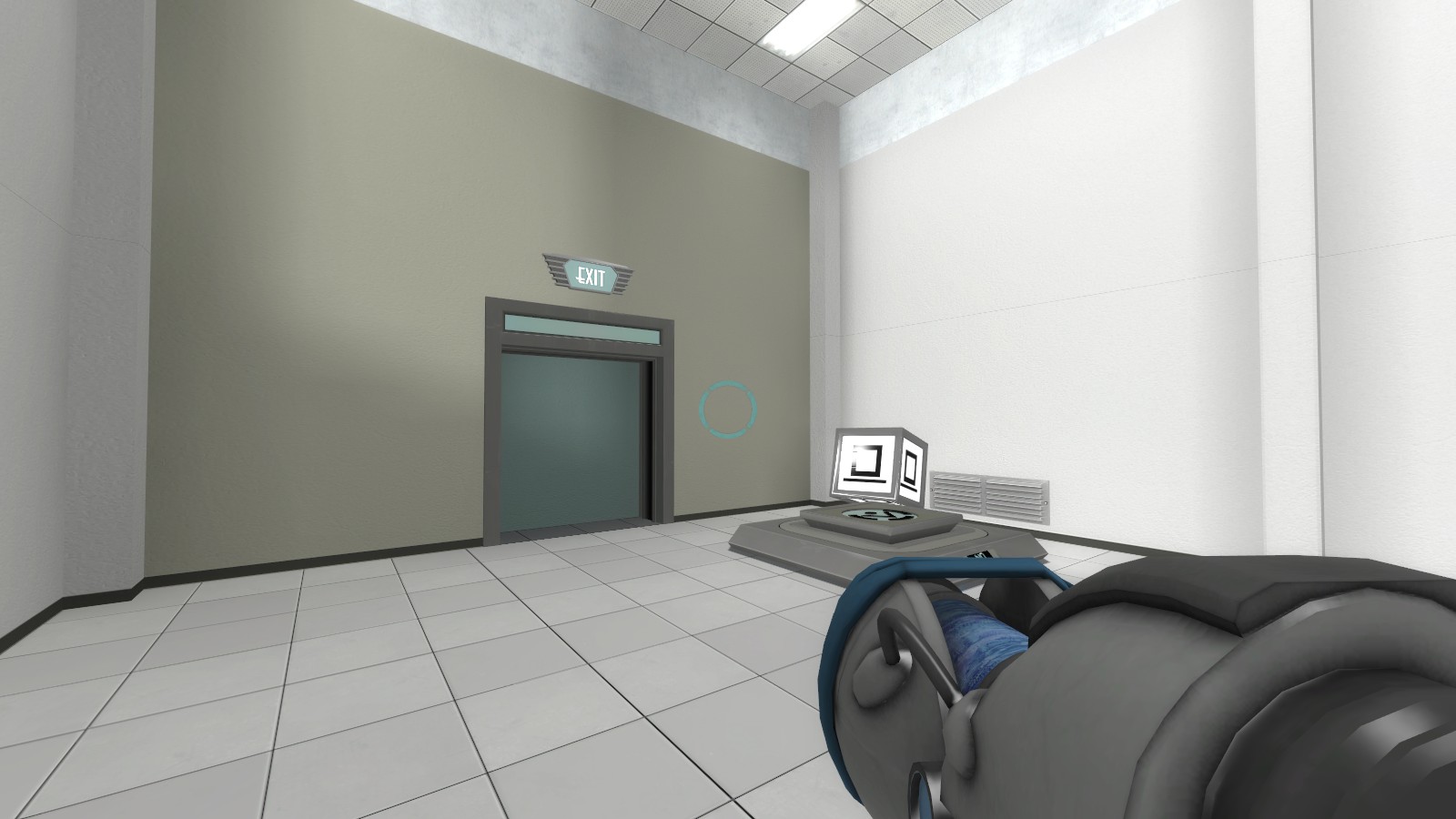 It was a good start, but it looked cartoony, which was unintended. Instead of fighting with it to be more realistic, high quality textures, I just let it flow and went with it, and let it be cartoony.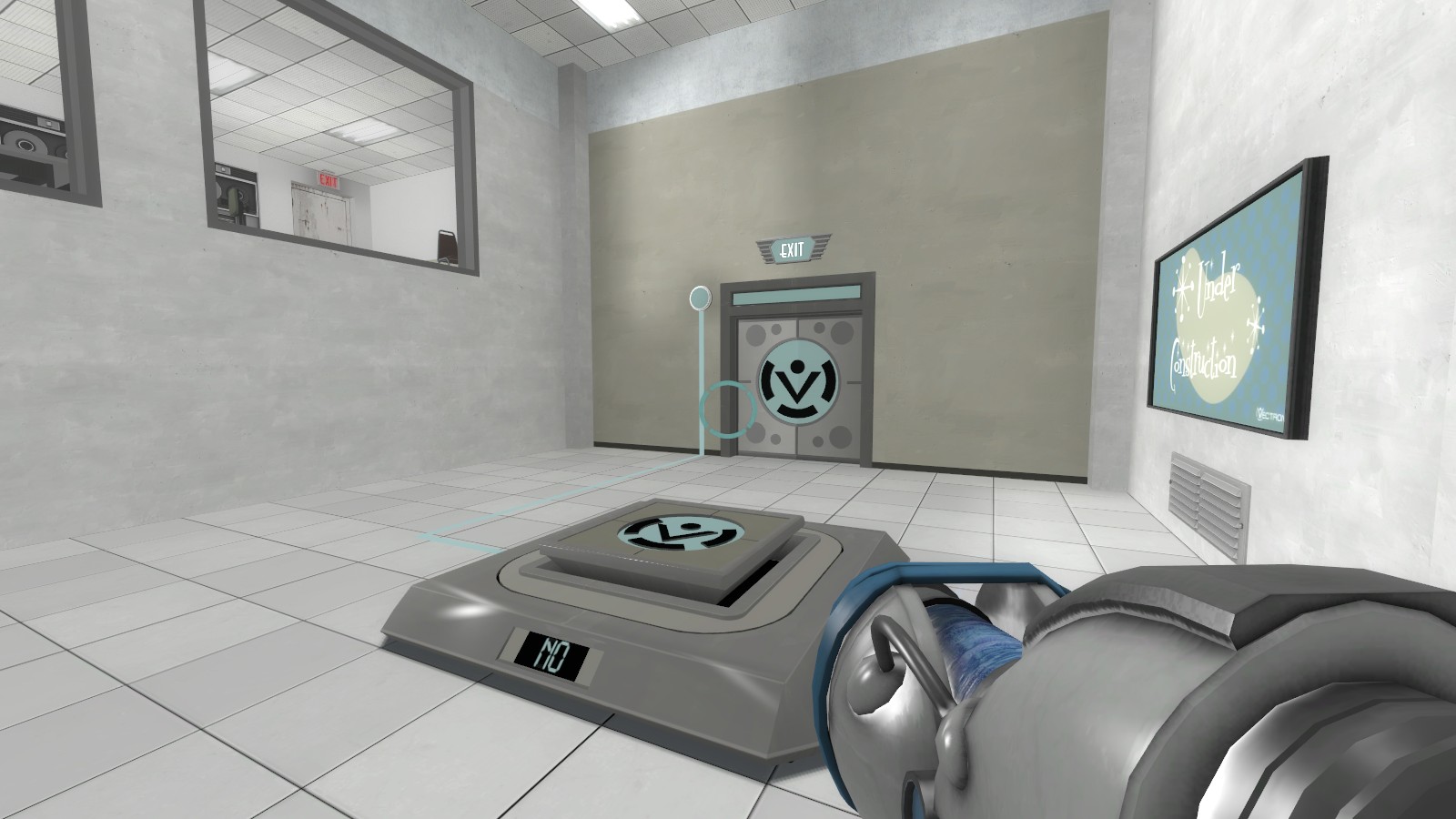 More props were added, again keeping Tomorrowland in mind.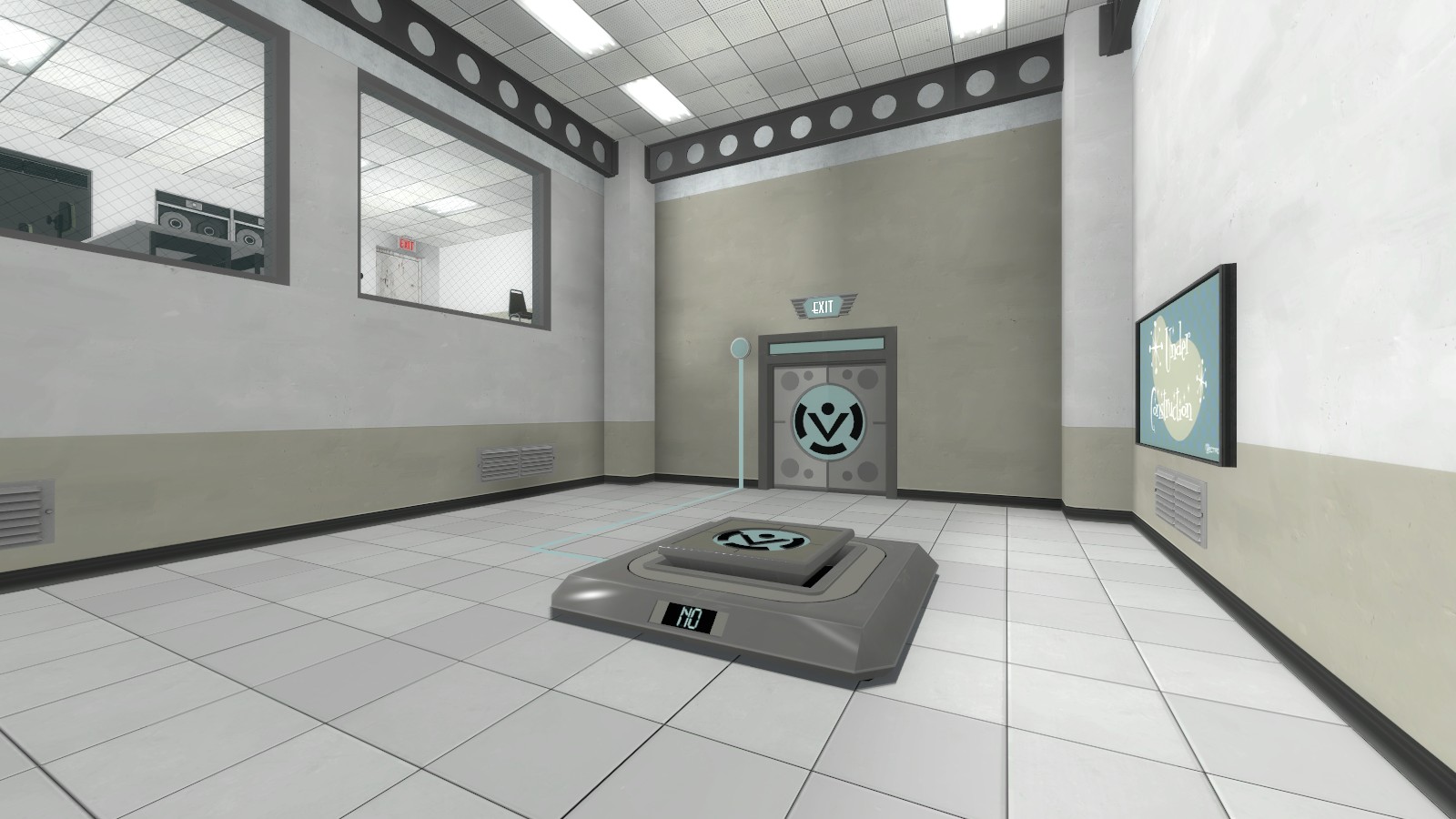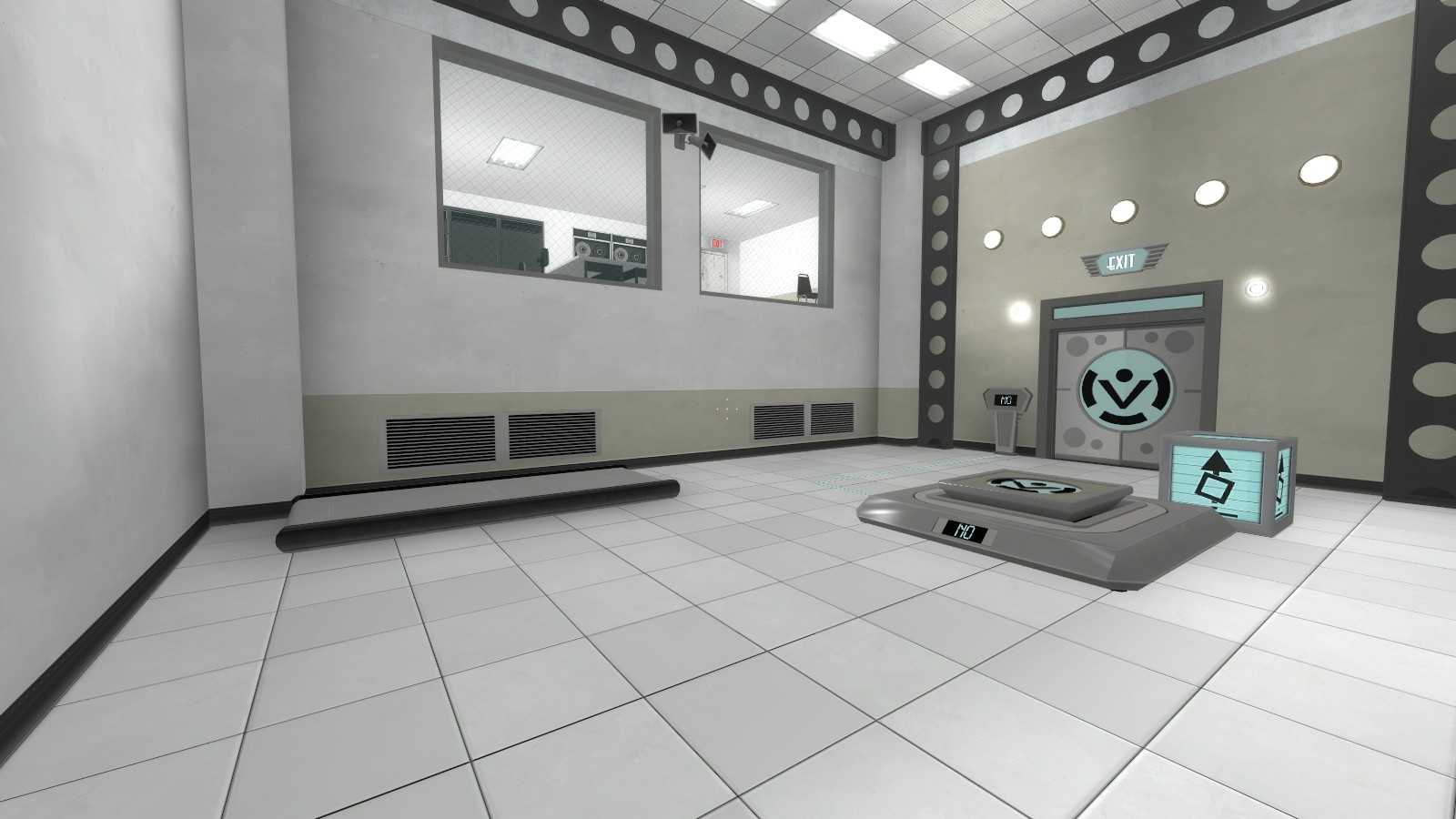 Then I broke away from this room to try to apply the style to a more complex area.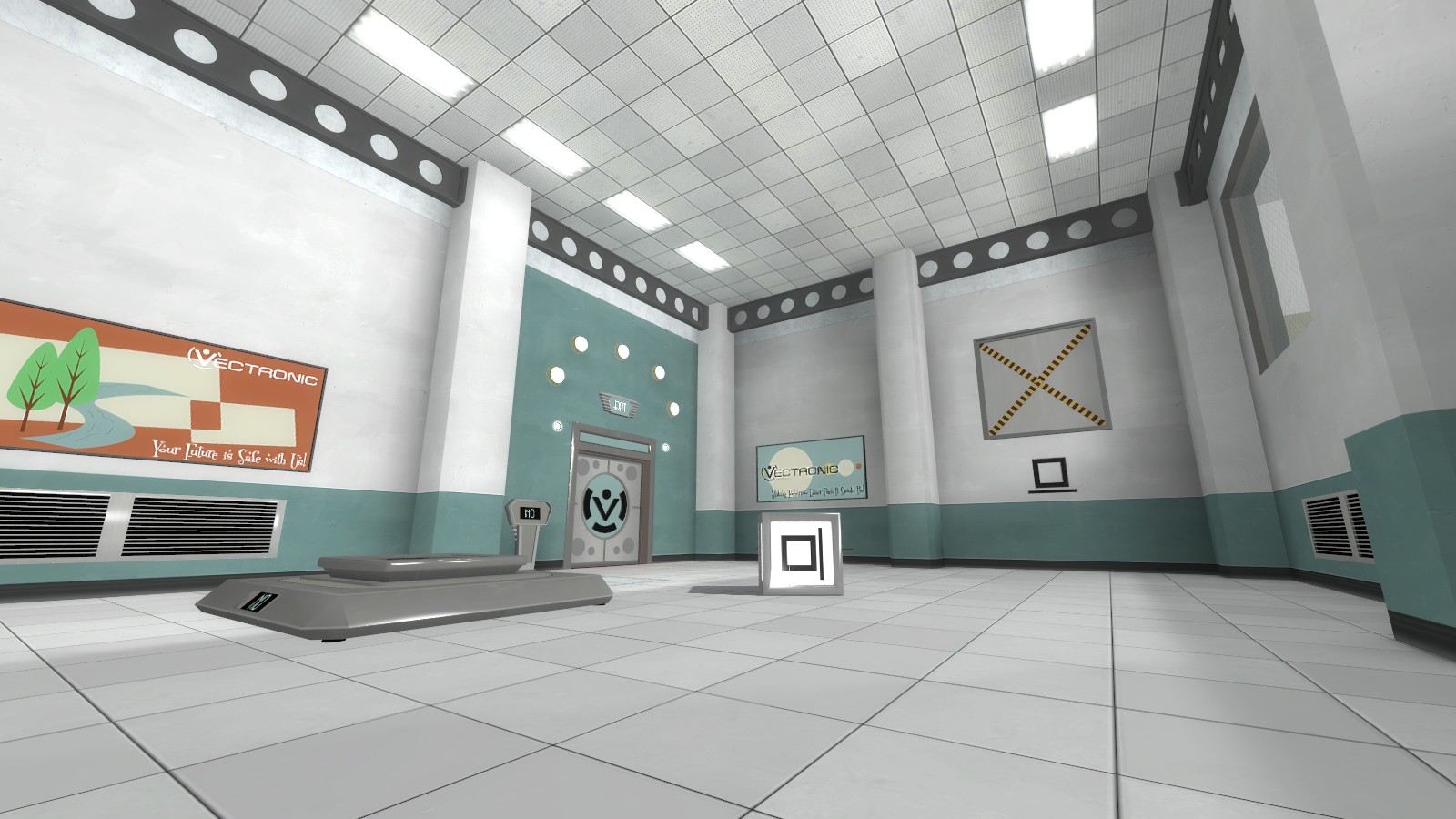 With a few tweaks here and there, and here it is.
After a full month of developing, I can say that although it was fun to create something from the ground up, it is not fun remaking each puzzle by scratch! But in the end, A closer look at what was made so far, and if it is really necessary to be included can help.