There is no better feeling than knowing people are reading, playing and appreciating the game, mod or website you are creating. Even better is having people post comments and provide constructive (even destructive) feedback as it helps you improve your product and provides a great sense of self worth (so comment people! help all the game developers here by discussing their work). But comments can be hard to come by as only a very small (awesome) minority post them, so in the absence of feedback i've come to really value the information stats provide.
As a result i'd say ModDB and IndieDB are probably a little "stat" heavy, and on virtually every right menu you will see a list of mostly useless numbers (one of my aims in 2010 is to change the focus more towards the play / fun side of gaming but that'll be covered in a later post). Some are helpful however, such as the stats tab on mod and game profiles, which allows you to compare profile visitors vs. downloads vs. media etc which you can see in the chart below.
While that information kicks-ass as you can post news and different content and see how it affects download counts, the numbers are still a little meaningless because once a user downloads your game or mod you get no further data. You don't even know if they install and play your title which is why Desura has me (a stats junkie) excited for the game and mod teams that use it.
For example Nightmare House 2 was recently released on Desura. Via Desura we can aggregate data (so it is anonymous) and present information like installs/uninstalls vs articles so you can see how much of a boost news posts give your mod: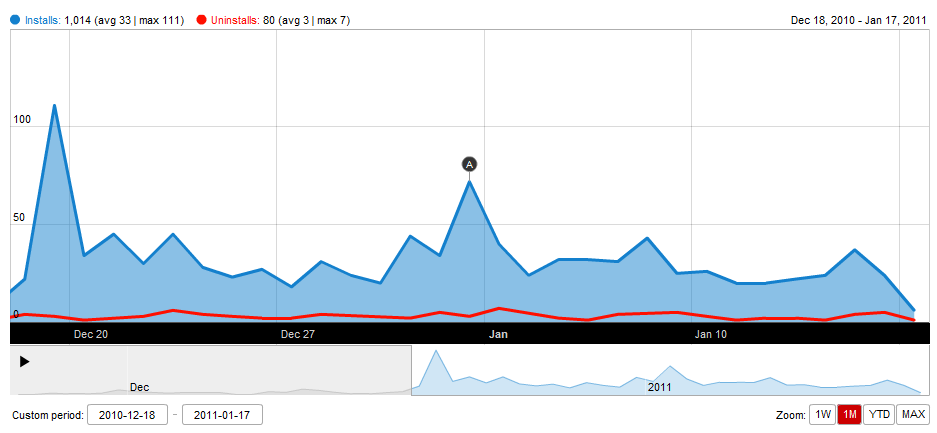 We can also track demographics, so you can see the kind of players your game attracts (country, gender, age) and either focus on better catering to their needs or attempt to reach other demographics: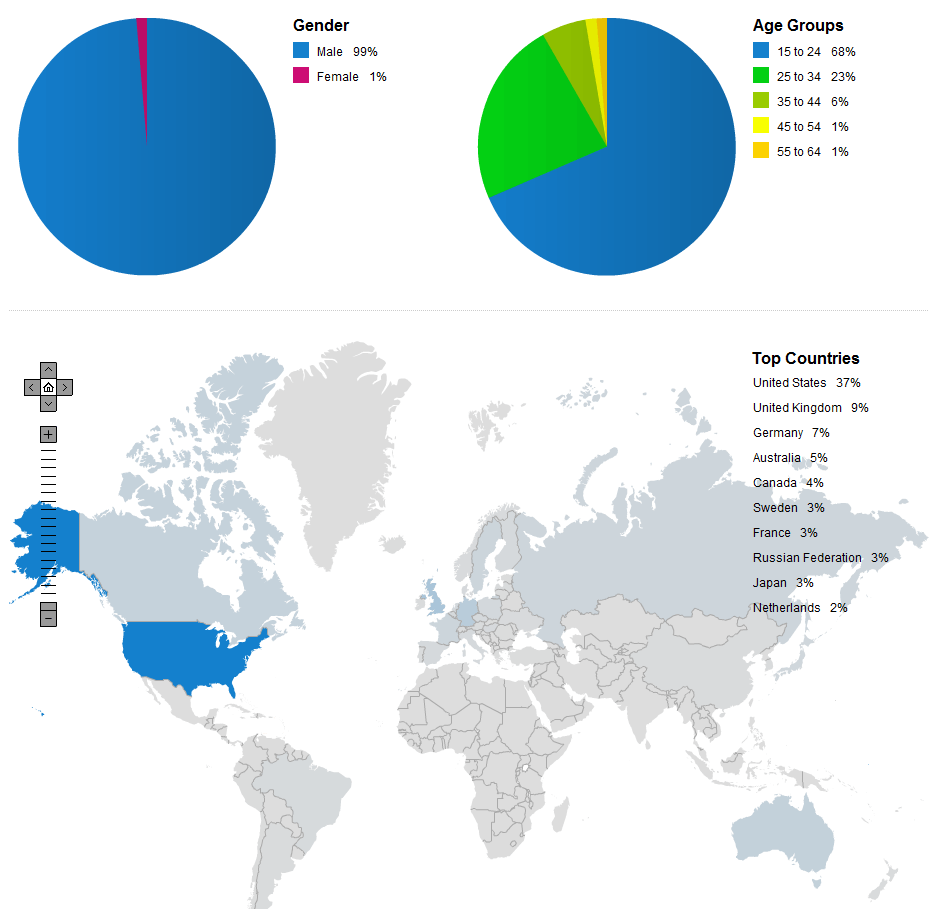 All information is live and these graphs only scratch the surface of what is possible with other graphs allowing you to track invites / keys and gifts usage, what version they are installing (i.e. demo, private test, public test etc) and more. Commercial games also have sales reports and much more information at their fingertips. The next step is to put these to stats to work and present more relevant information (i.e. many people want to know which mods are highly regarded, most popular etc). Want to see these stats in action for your game or mod? Contact us to get it on Desura.
Do stats help you work? Do you check them often? What would you like to see? Would you like to be able to access information directly via APIs?