Hi all, today's post is going to focus on the first character we designed, the Phalanx.
But before that, THANK YOU ALL FOR VOTING! We made it in the Top 100 Upcoming Mods in the Mod of the Year Awards! We love you all! :) It's not ever yet, though - votes are still counted to place mods in the Top 10. If you think Blade Symphony should be in that spot, you can help us and all our hard-working devs out by clicking that green button at the top that says Vote for this Mod, and encourage your friends to check out our images and videos.
Anyway, Phalanx: we knew we wanted this masked warrior who was some sort of high level imperial guard, someone who was really close to the ruler of the entire world in Blade Symphony. In reality, Phalanx is actually one of these Hokuten assassins who are insanely good at sword fighting, and at a moment's notice is able to take down this ruler and all his other guards if need be.
From our story-book:
The Hokuten embed agents near those in places of high power, such as the Dictator's personal guard. Ever a reminder to the Dictator who the true overlords of The Greater Wing are, Phalanx is both the Dictator's best chance at surviving Black Rose assassination attempts and the one most likely to end his life, as he can be ordered to "retire" the Dictator at any time.

Phalanx is also one of the oldest living Hokuten assassins, and is personally acquainted with Judgement -- the two have tremendous respect for one another's skill with a blade, but have no illusions about what side they are on or what one will have to do to the other should they meet again on the battlefield.

His combat style is swift and efficient, with a fencer-like disposition, allying both economy of action and deadly precision. Although he has access to much high-tech equipment as a Hokuten Assassin, Phalanx is an old-fashioned traditionalist, preferring to face his enemies with sword in hand rather than disposing of them stealthily or from afar.

In his off-time, Phalanx drinks vodka.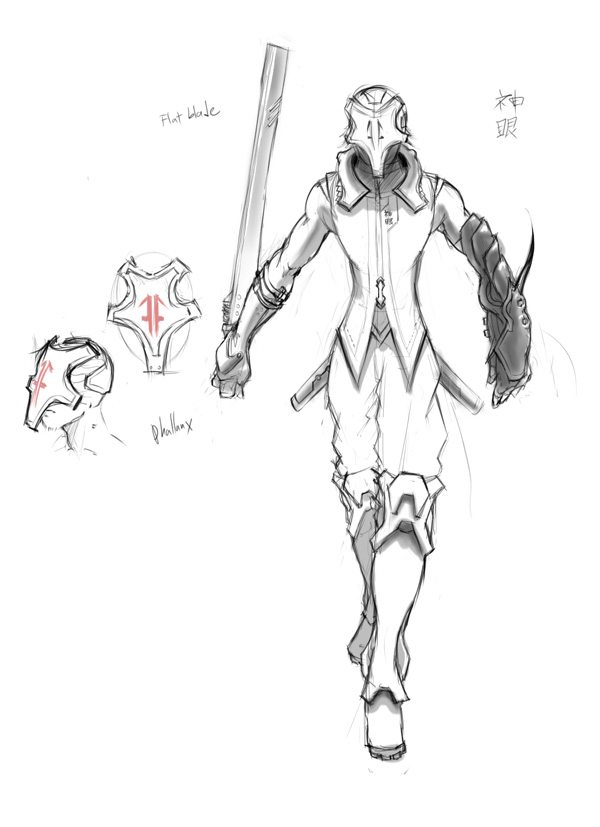 This sketch was drawn by me in late 2006, and its design has pretty much stayed the same since.
Phalanx was also our first test model for rigging and animation: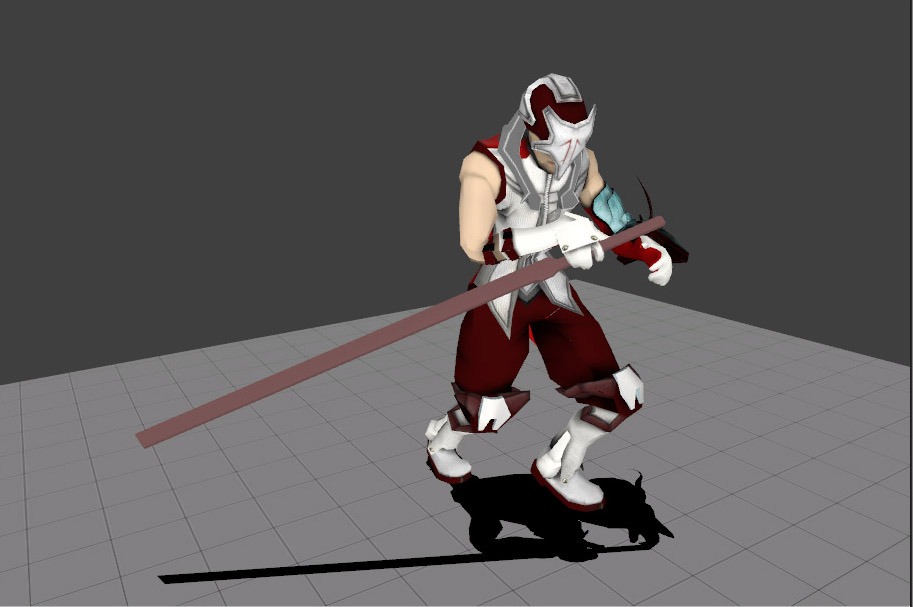 As you can see, my 3D modelling skills are somewhat lackluster compared to the new talent that had joined us later in production.
Later, David streamlined my design as we moved the overall quality up a few levels: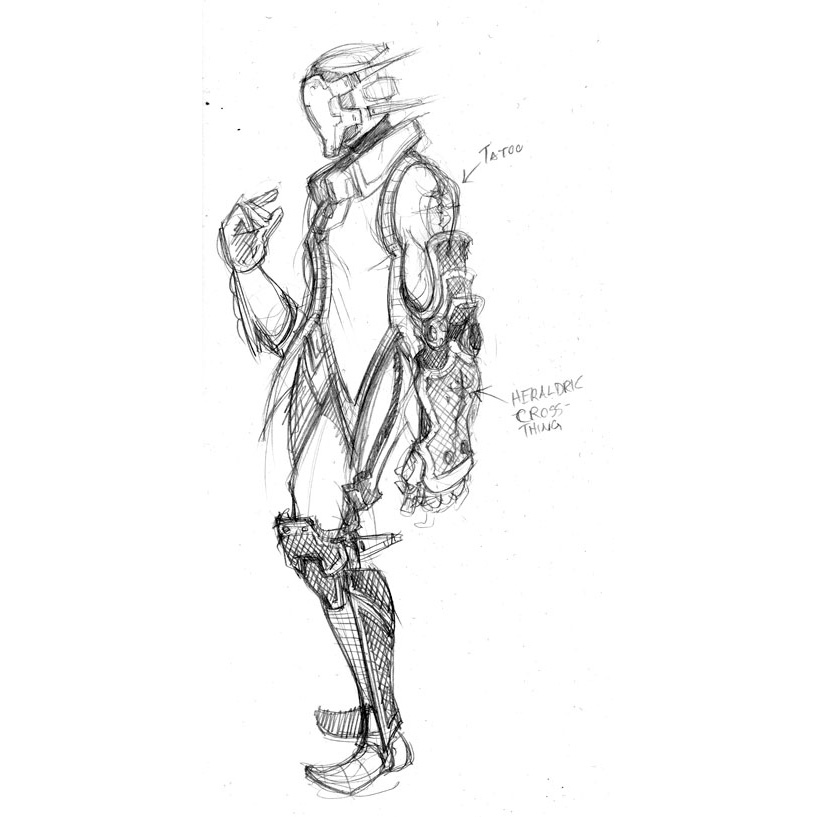 Note the shoes and how they started to point upwards with this design. He started to look more and more flexible and agile, capable of taking stabs with long strides.
After creating this new sketch, Audrius gave him the full z-brush treatment: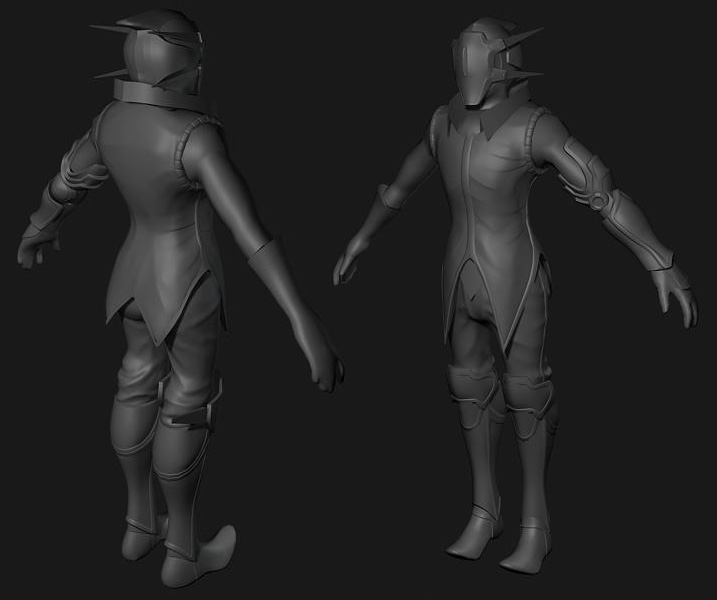 Shaders were then applied. At this stage we hadn't added the phong or normal mapping in yet, so he looked extremely shiny: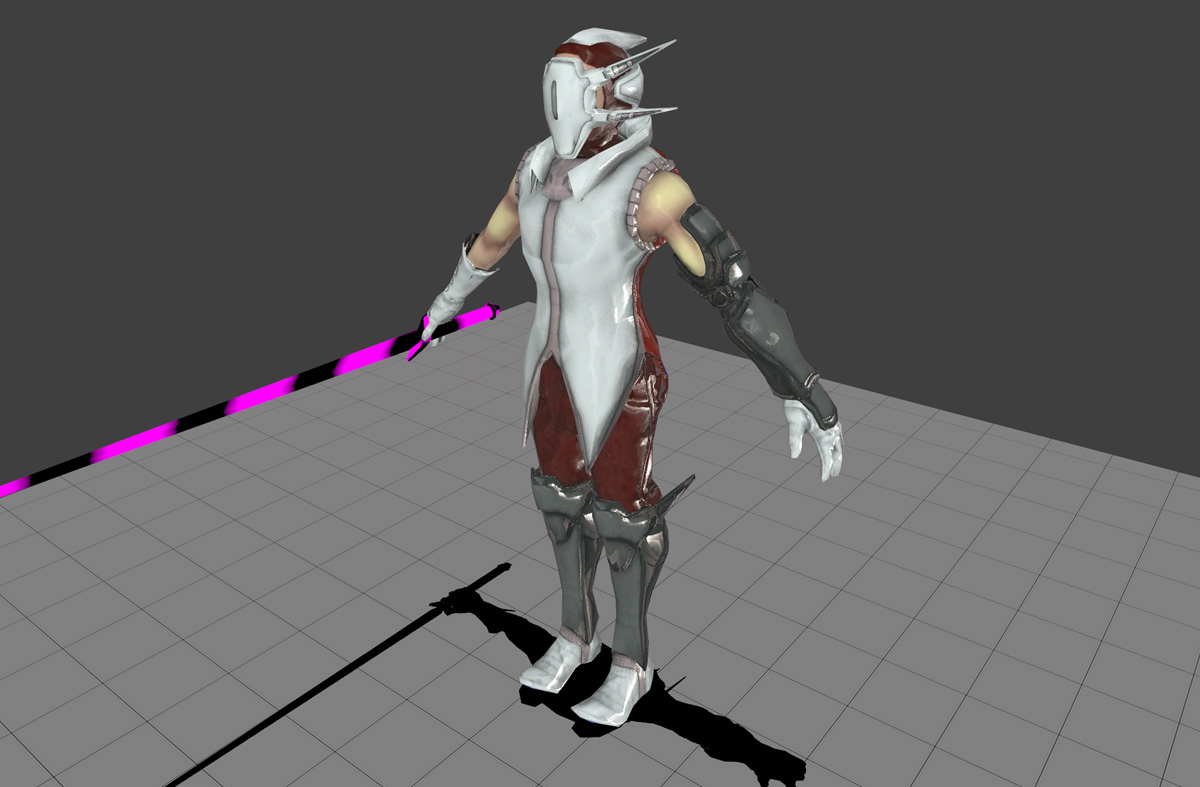 After rigging, we stressed the mesh to find seams in the weighting: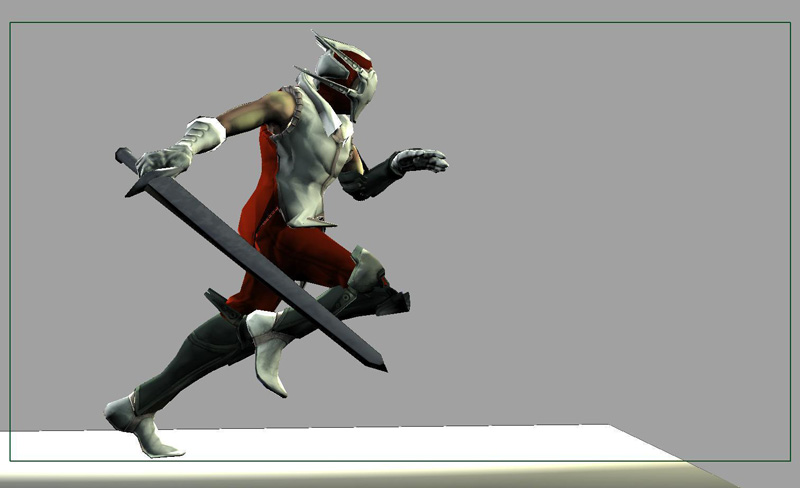 And finally, a test render in an HDR environment. The render was done by Tim Grant, who has been a part of Puny Human since pretty much forever - he was a founding member of Team Dystopia back in 2004!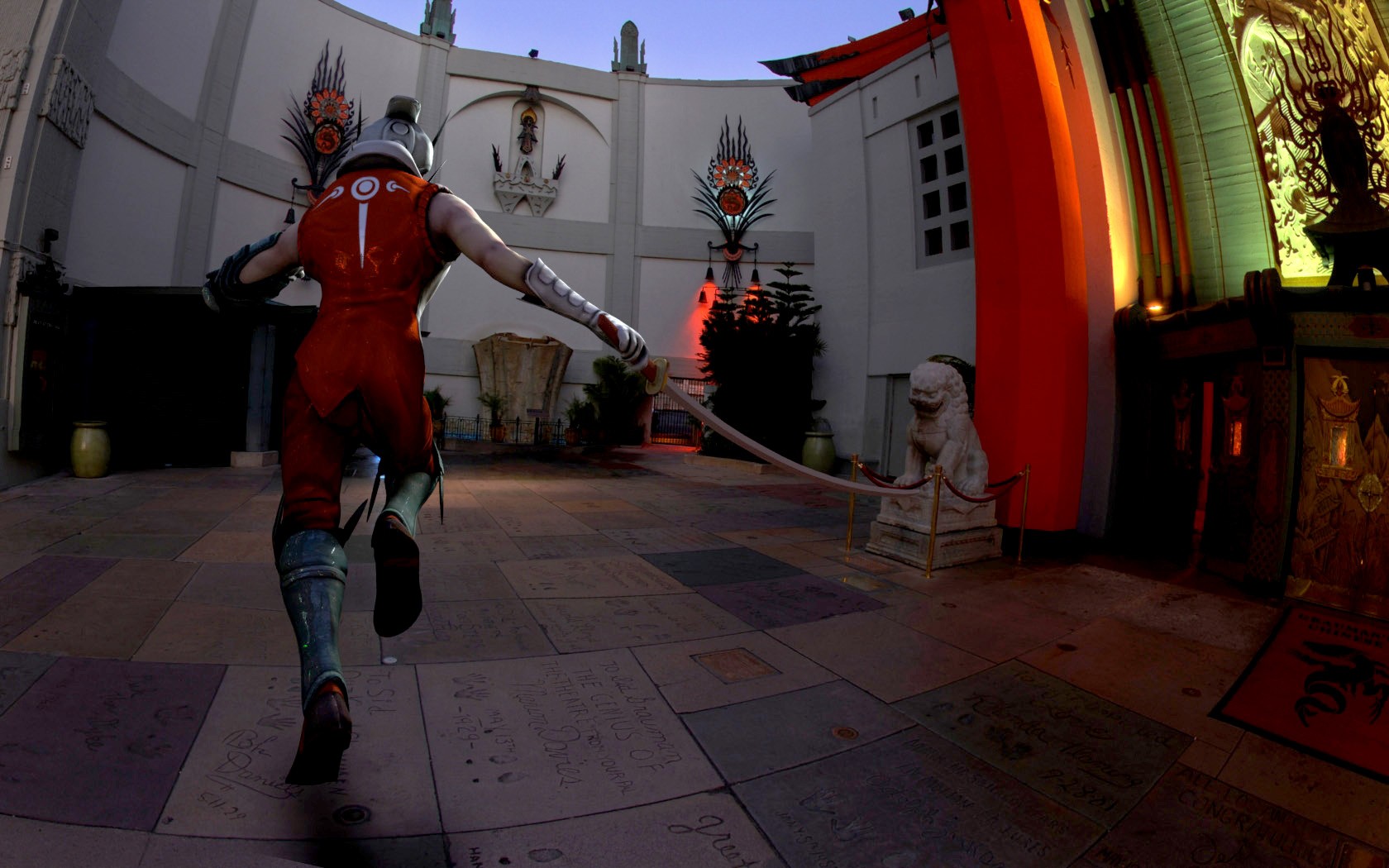 In-game, Phalanx is voiced by our talented sound designer Alex Honda, who speaks both Russian and Japanese.
---
You can follow us on twitter if you want, or Like our page on Facebook. And just for completeness' sake, here are our forums where you can talk about Blade Symphony, Dystopia and Puny Human in general.