Last time I only brought up two weapons and noted you would need to bring down really big enemies with a rusted old rifle. For some reason (almost) no one really thought that was silly. So here is a few 'other' weapons for your disposal, but are not truly weapons per se.
Creating items is not a new thing in games. Its really just something spiffy to entice players to explore a bit more, but can also be used to create a new sense of depth.
To make a short story long, you won't find many if at all usable weapons in W. In fact all you will really be able to find are smaller parts which can be used to build weapons or traps.
So I made two rough concepts of a weapon and of a trap. The first being the good old Crossbow.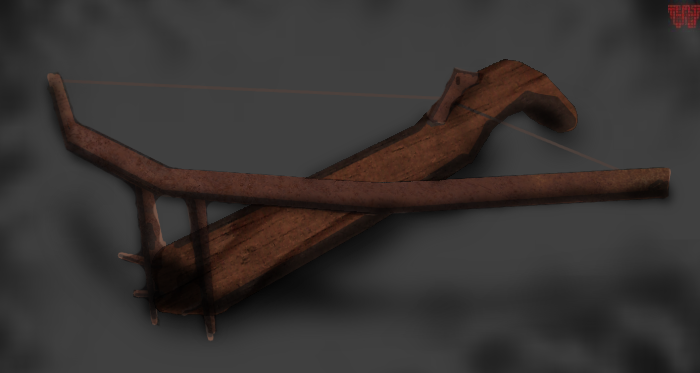 The crossbow is a one time use weapon that can pack a punch. Really something useful for sneaking around and if you have the opportunity to use it. Obviously not as powerful as your rifle though.
Its really nothing complex. You can even see the spikes of metal in the front holding it intact.
The second weapon is a trap item. Its not very effective and its pretty obvious, but it can injure enemies and certainly hinder their progress.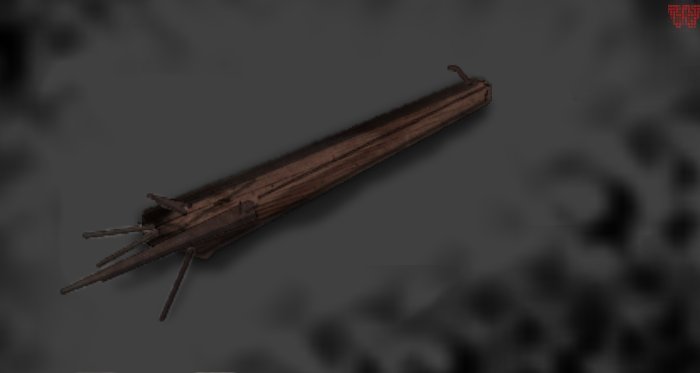 The end model will be rougher looking wood. These are simple but do the job. Simply stab them into the ground with the pointy end towards the direction the creatures will come. Fairly easy to make too, so thats always a bonus!
One might not be very effective, but a whole group might.
Its safe to say you (hopefully) won't rely on Carrie and the blade to do all the fighting. Setting up some clever traps along the way can give you a huge advantage. Sometimes the right trap for the right enemy will make a big difference.
Comments Constructive criticism is a plus! :)