All the Ants from the Hive are humbly joining me to announce the release of The Line v1.0 for iPhone in the iTunes App Store. It took a little time but we finally got approved by Apple so let's open a bottle of champagne (it's actually beer) while reading about the game.
The Line is a new innovative action puzzle game that requires a heavy dose of both logic and skill. In the Line you meet Eddy who is confined to the line from which he was spawned. As his guardian you are tasked with protecting him from the many dangers he will encounter as he makes his way ever forward. This is done primarily by drawing and erasing lines from his environment to find him safe passage.
On his way, Eddy will collect "blue Orbs". At least five will be required to open the exit portal of a level but you are free to collect all seven if you are up to the challenge!
The game contains 55 levels for now and a lot more will arrive very soon.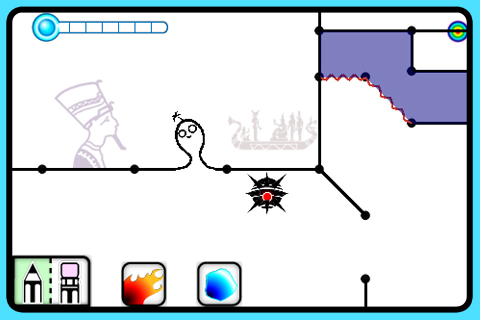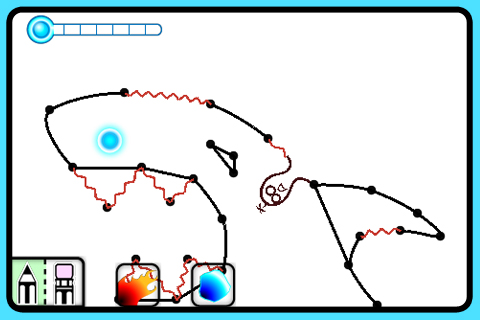 Win a promo code and download The Line for Free
Now to make the release even better, we would like to offer you a chance to win a promo code which will allow you to download the game for free!
The rules are simple. First, find me on Twitter and retweet my message about The Line's release.
Secondly, come back here and write a comment on this news with your Twitter info and voila!
That is all there is to do to participate.
Only one winner will be randomly picked from the Retweet. Sorry, i would like to pick more but we're very short in codes as we need to send most of them to review sites.. Anyway, as soon as we get more codes, we'll play a second round ;-)
Oh and by the way, it ends tonight!
That's all for the release. Feel free to ask us questions or to give us your thought about the game. The more feedback we get, the more fix we can include in the next update. Oh and you can still vote for us for the IOTY 2010 if you haven't already ;-)
Cheers!