Hi all.
Today I want to say a bit about updates in Angmar faction.
So, if you are interested in the mod you probably had seen this screens of skeletons: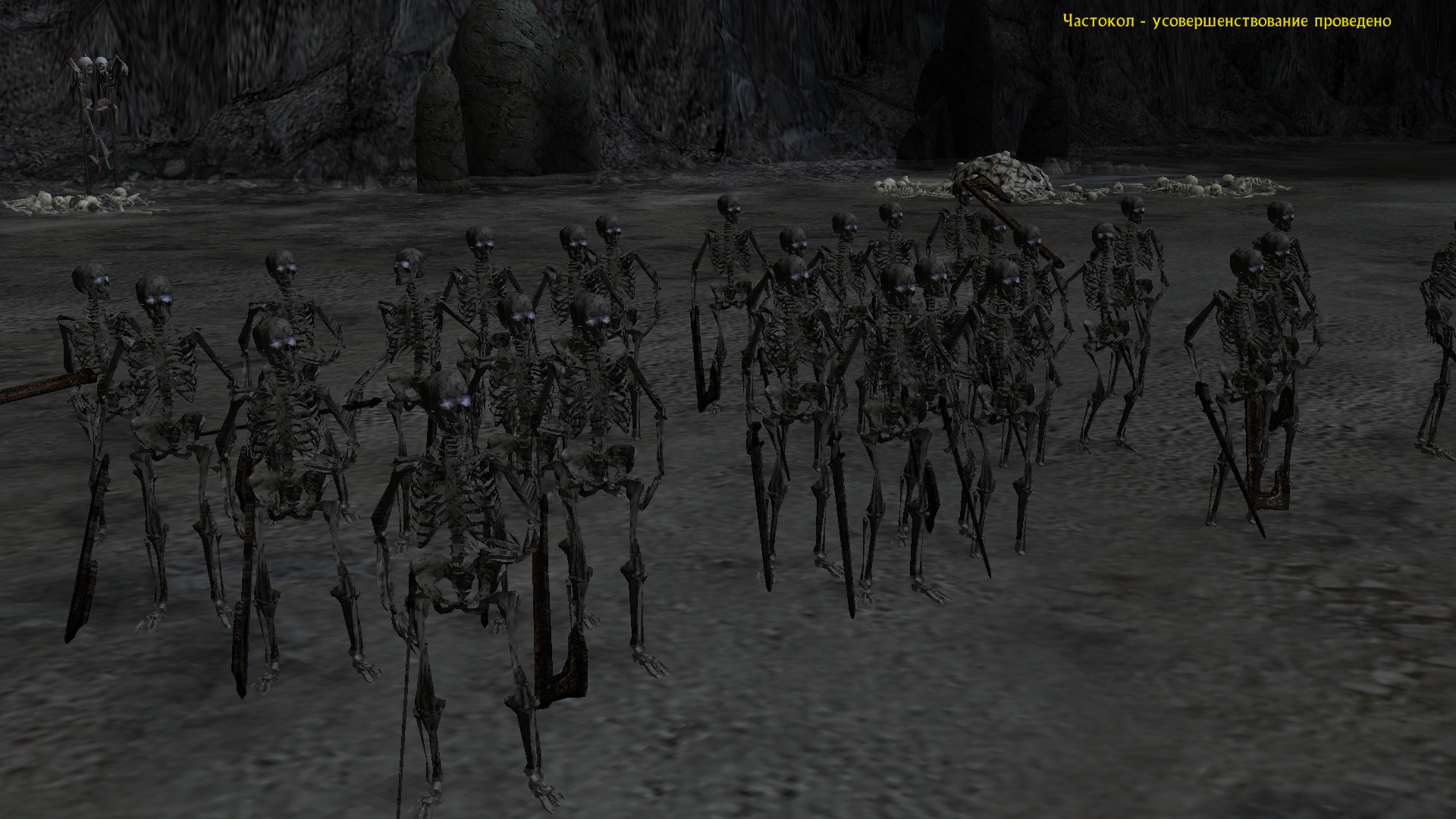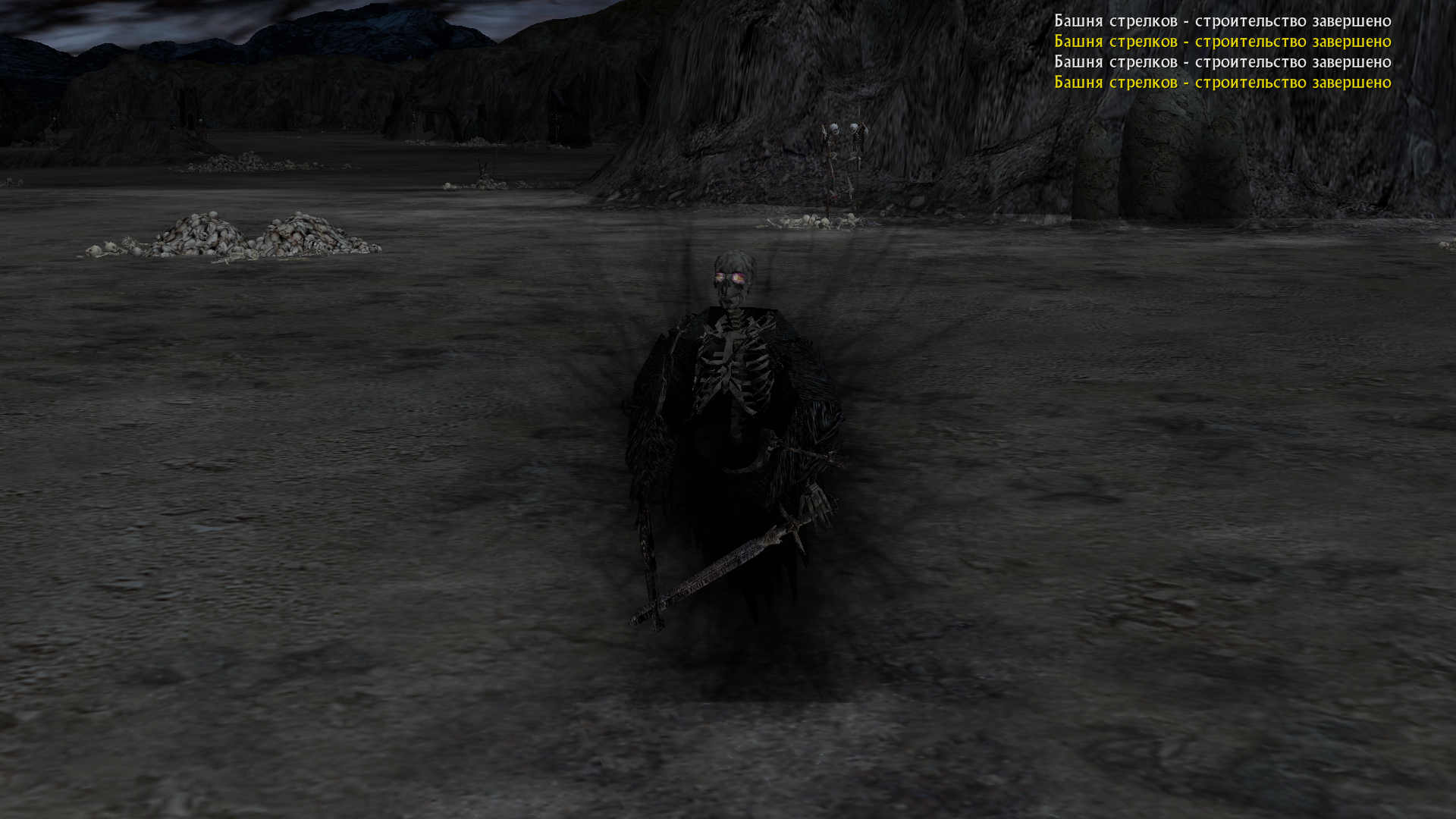 Clearly that it's Barrow-Downs theme.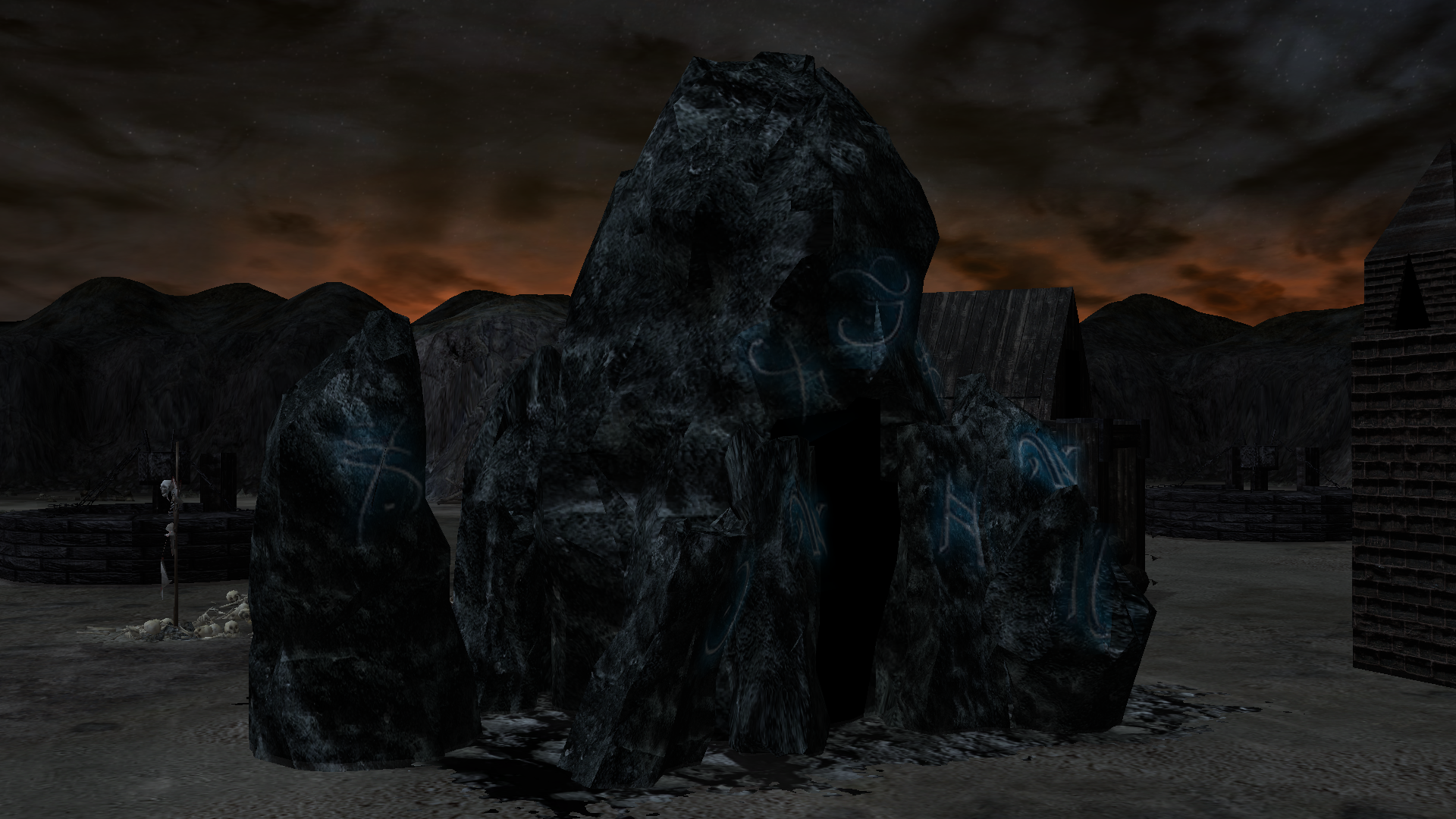 Now you can build Barrow-downs and recruit skeletons, skeletons-archers and dead warriors. Also you can spawn Barrow Wight in fortress.
In addition, balance also has changed, especially in spellbook. I wouldn't write about it now, better I would work =]
And finally, screenshots of match versus AI (which now more angry than before):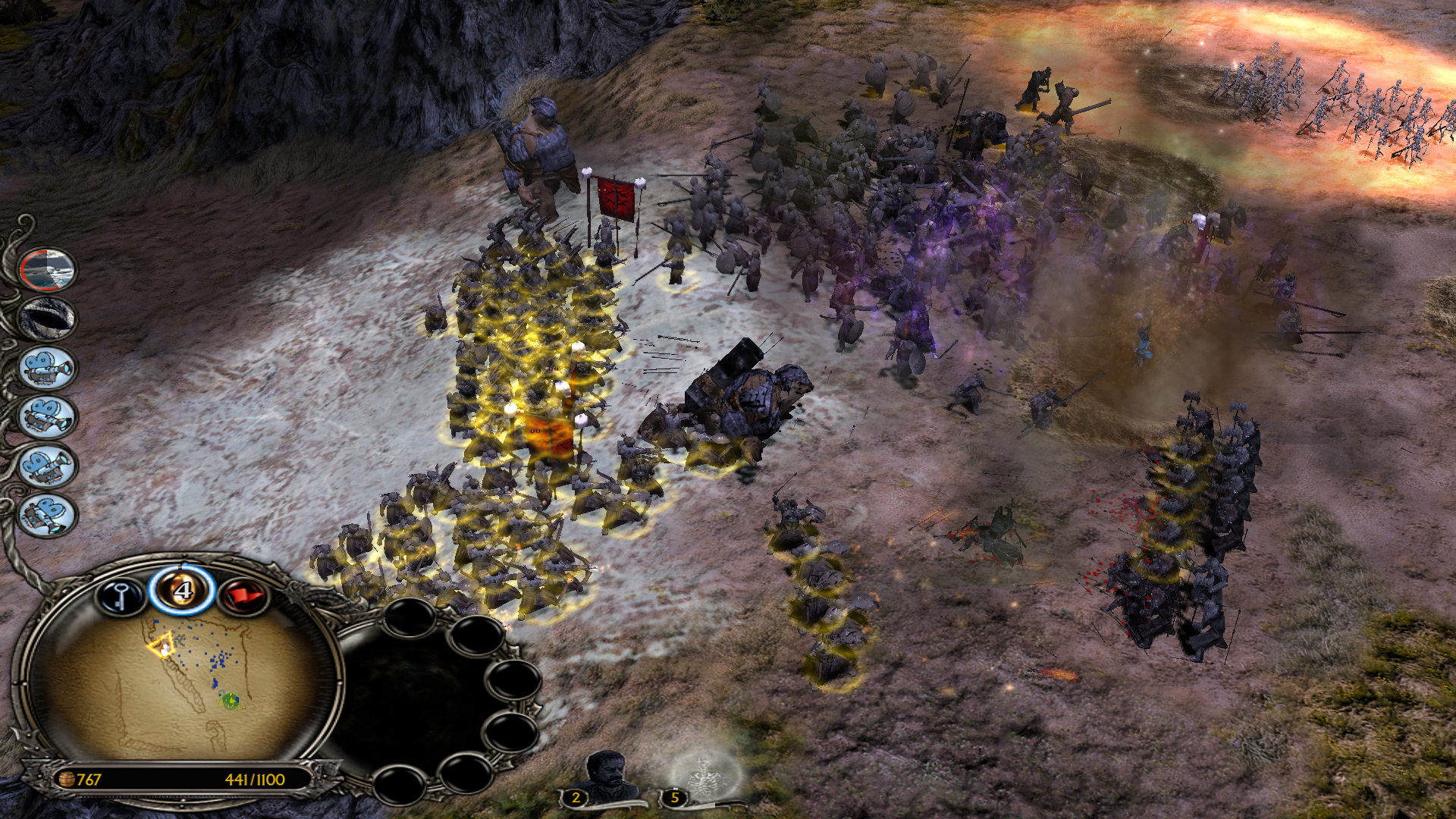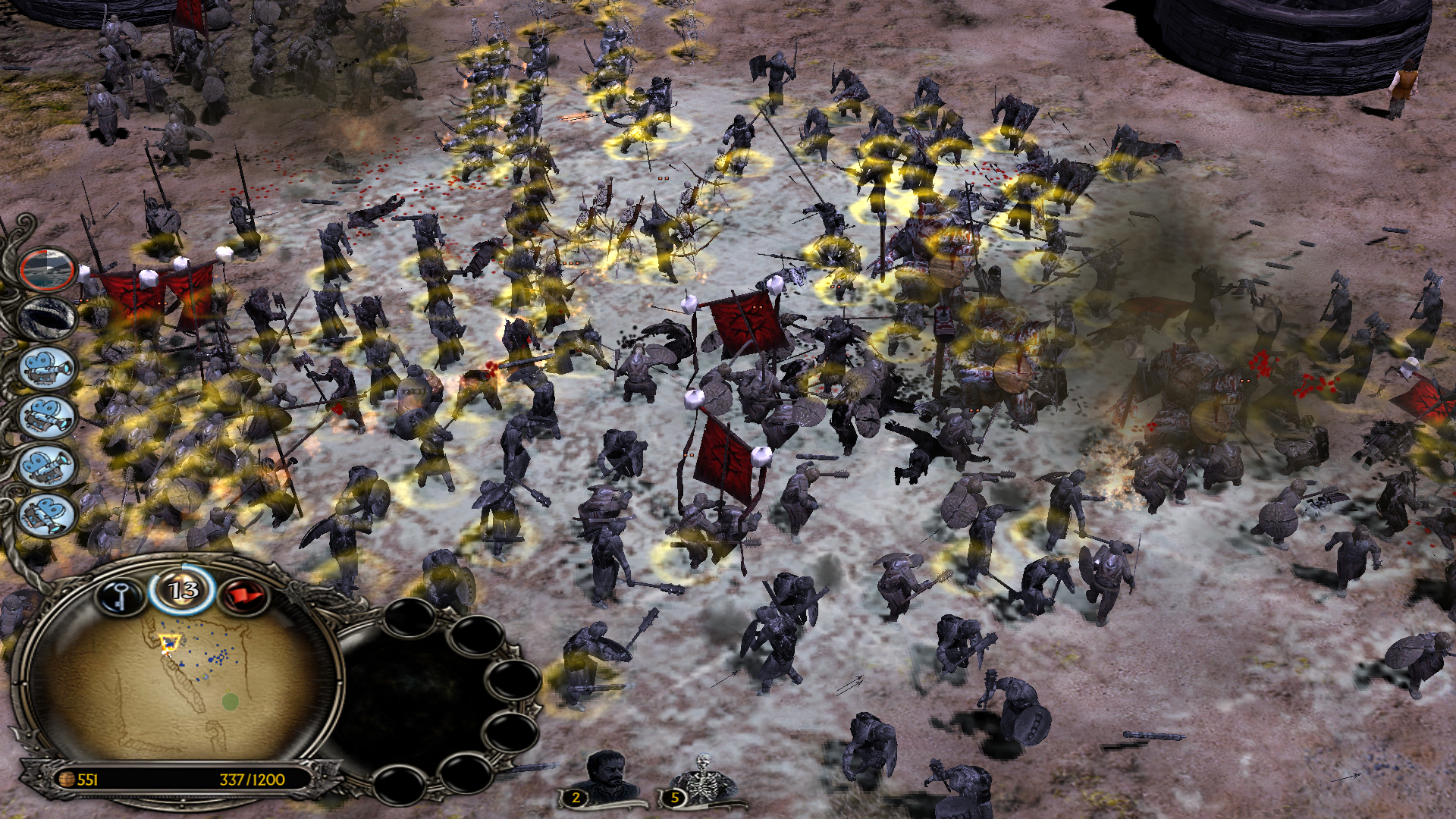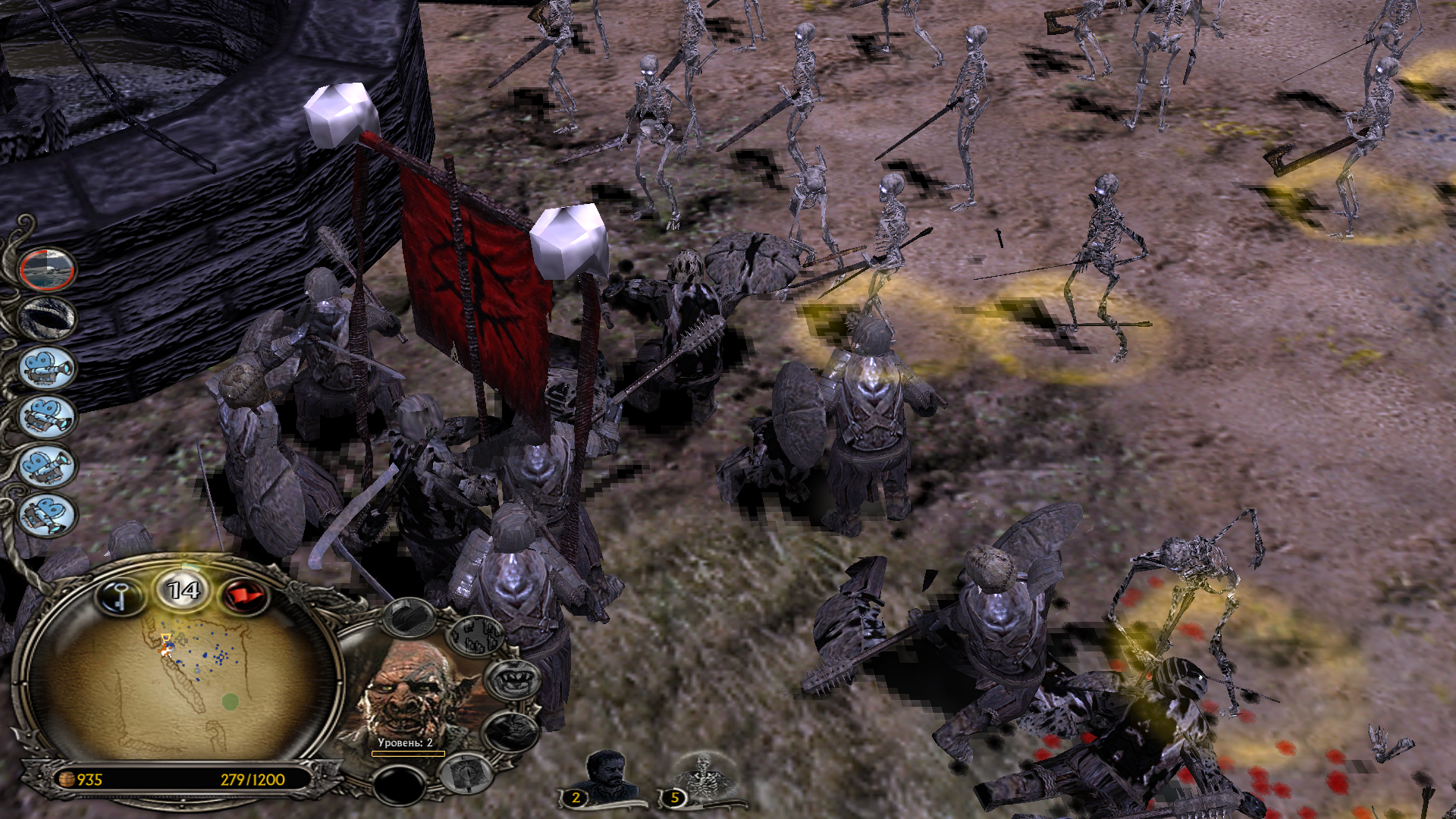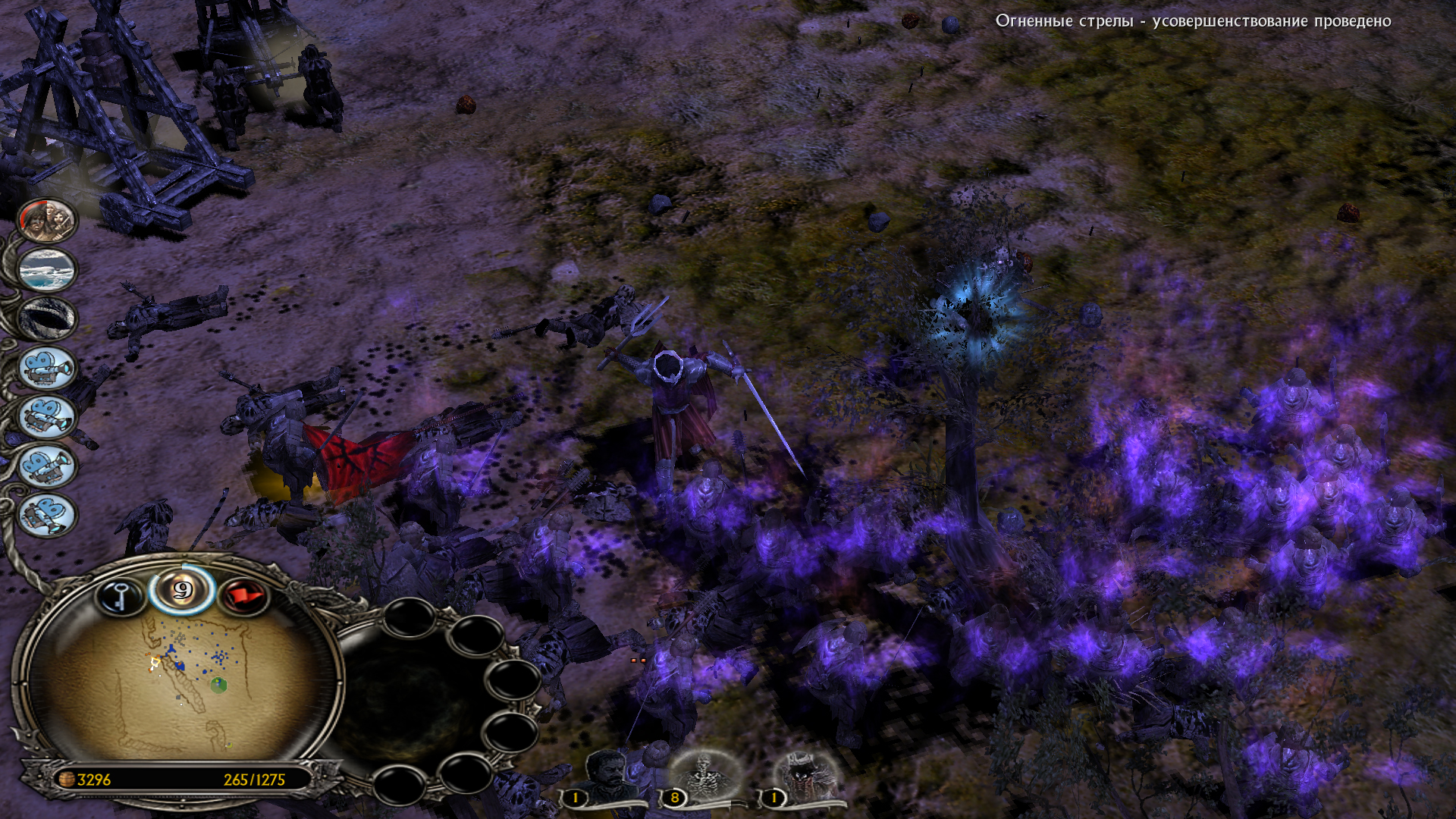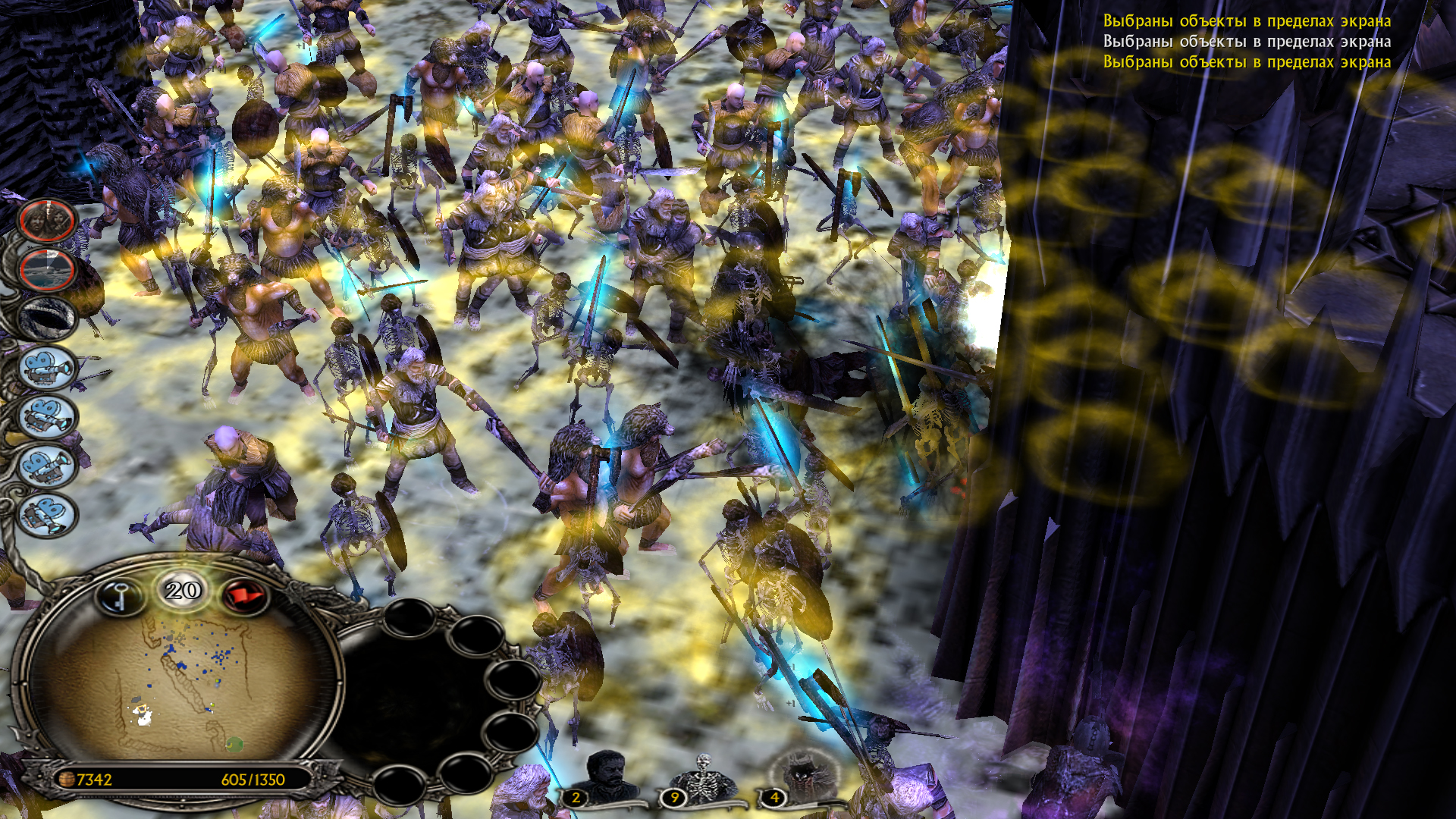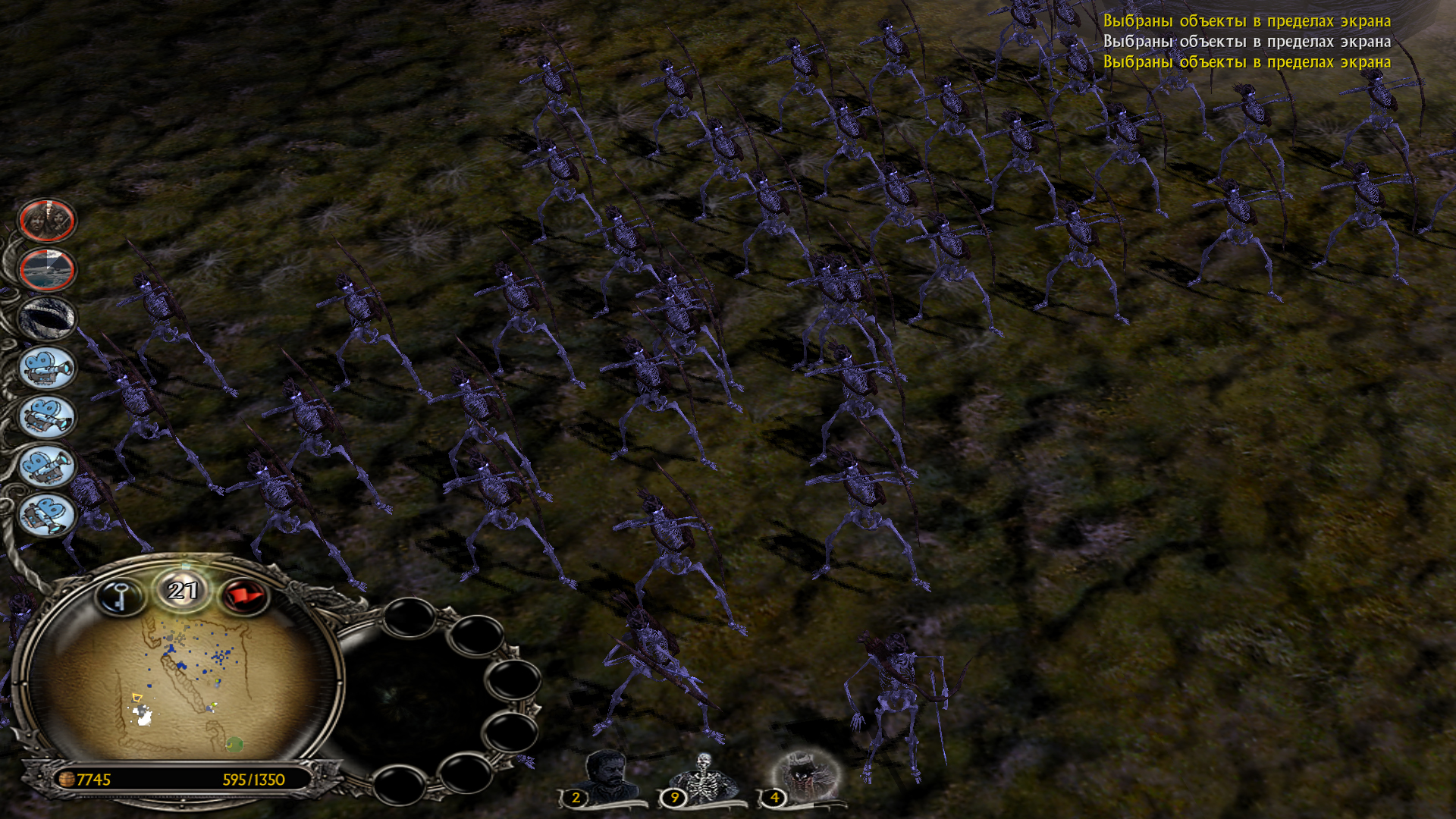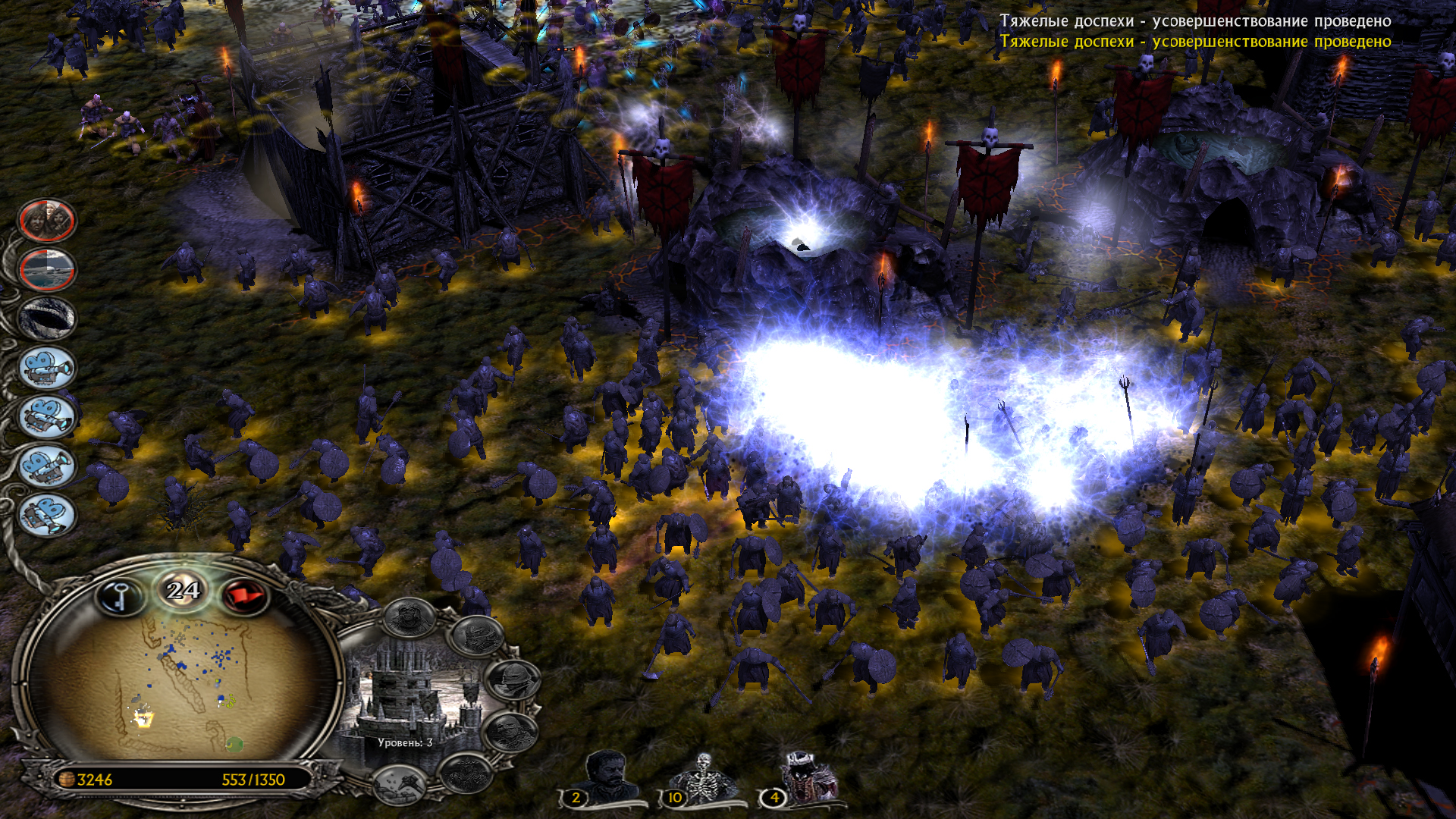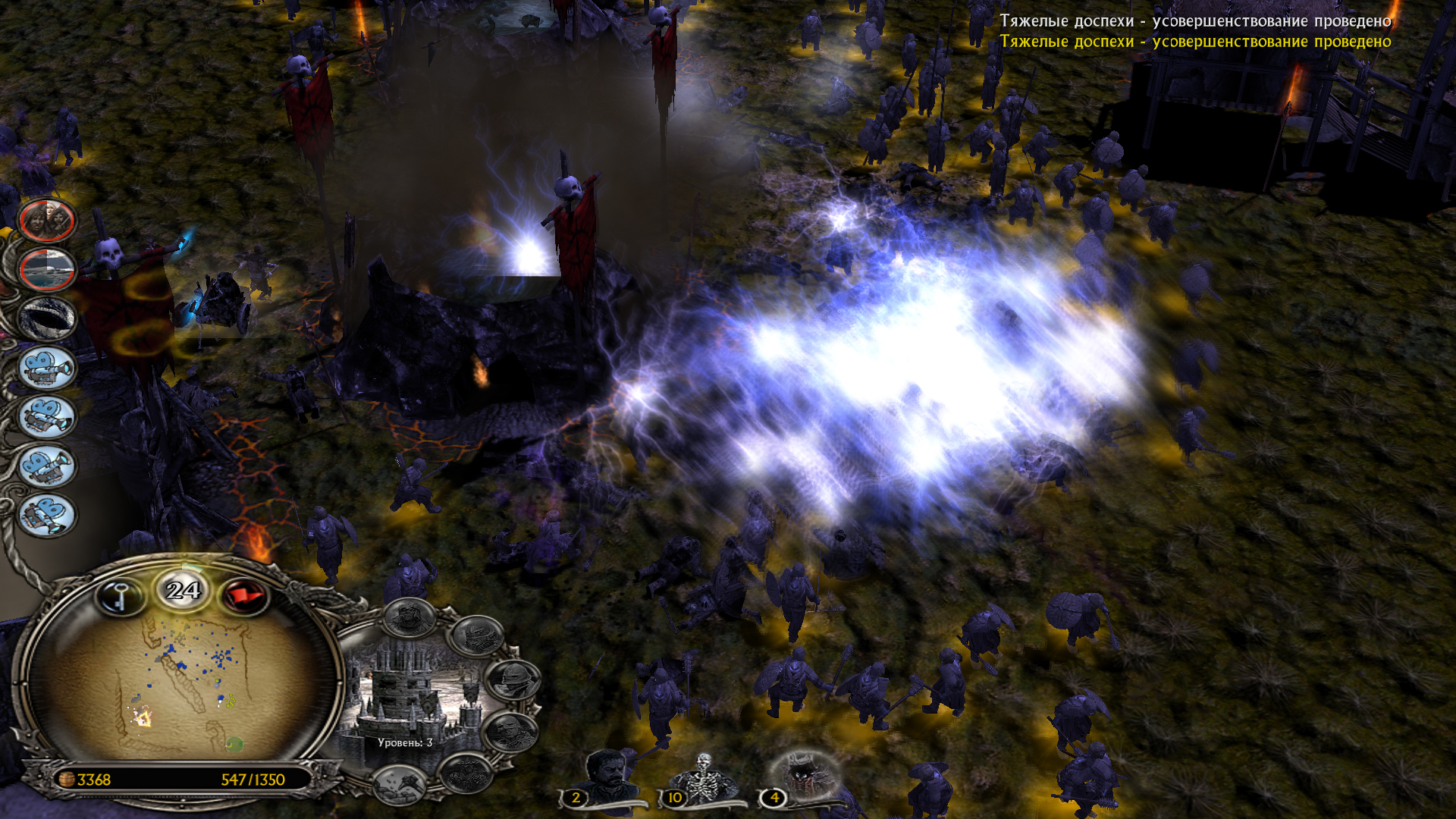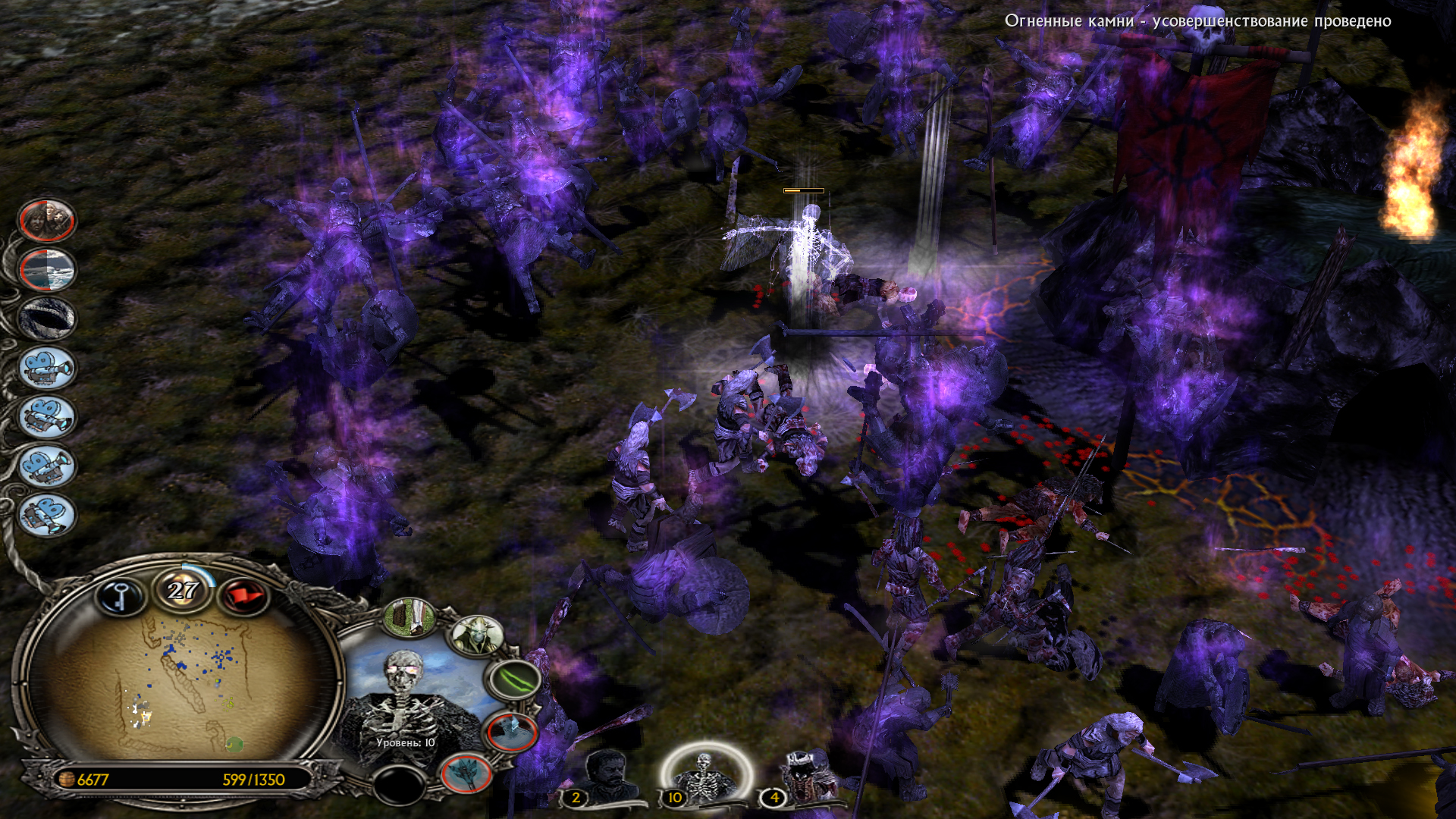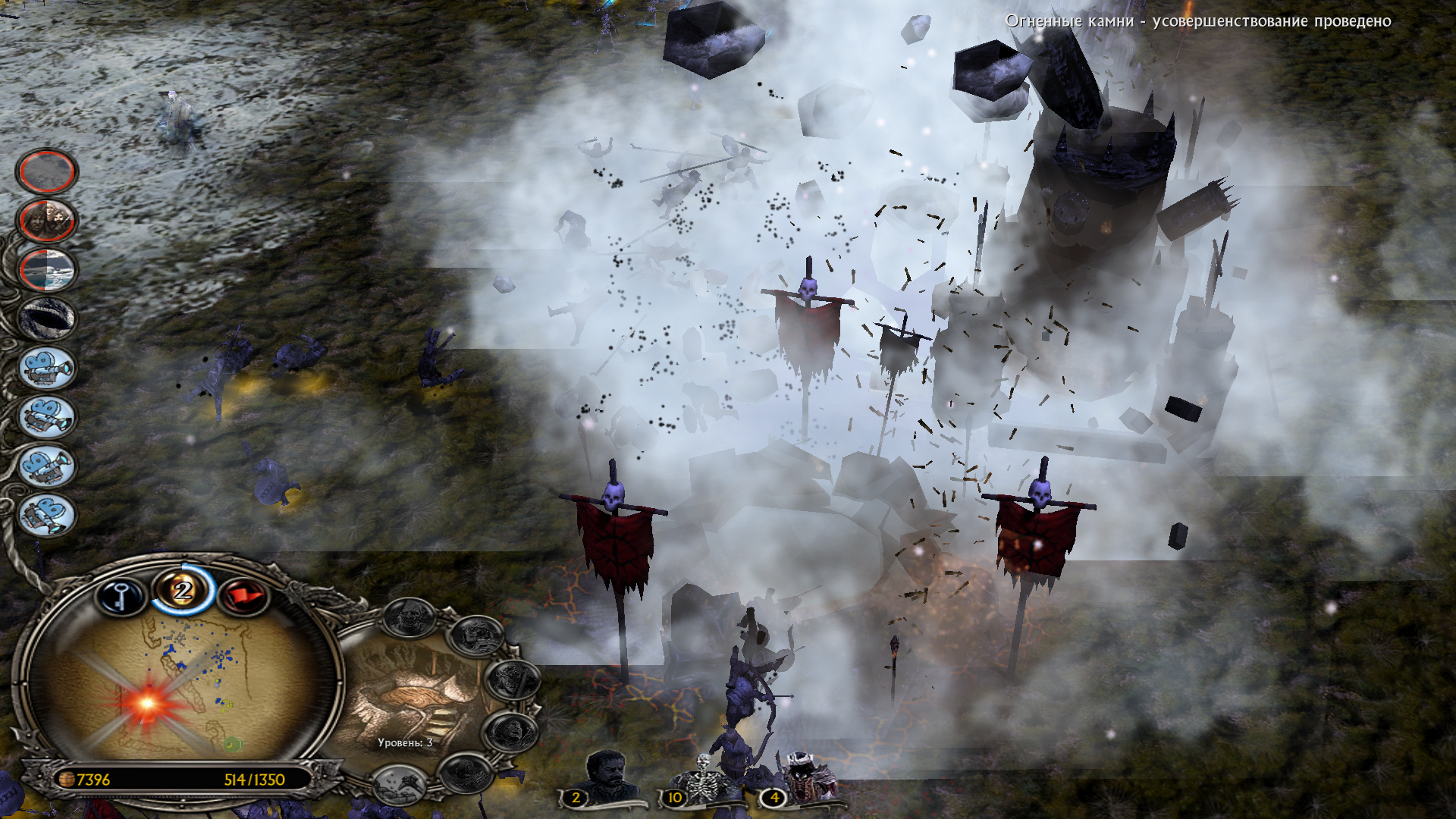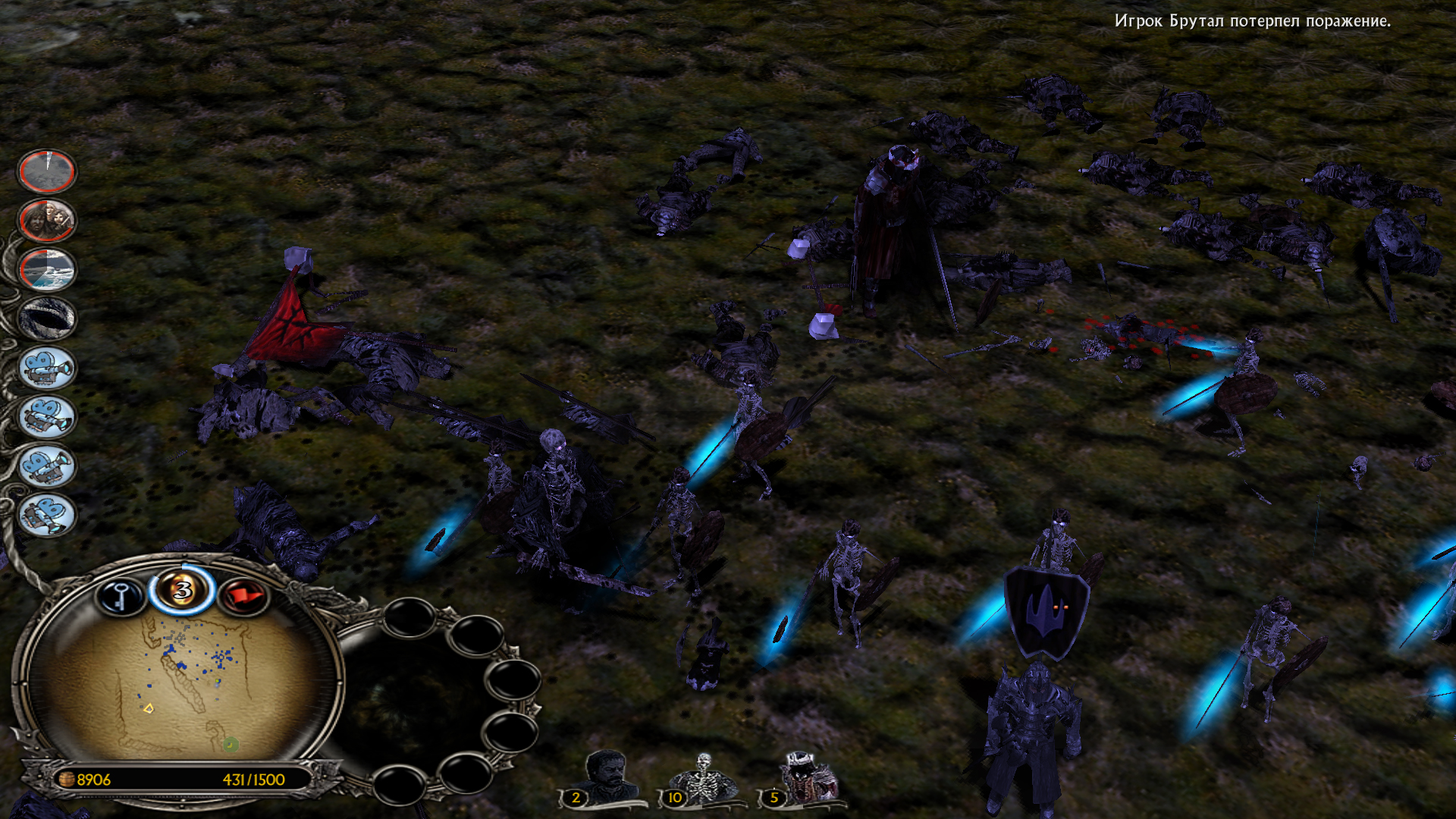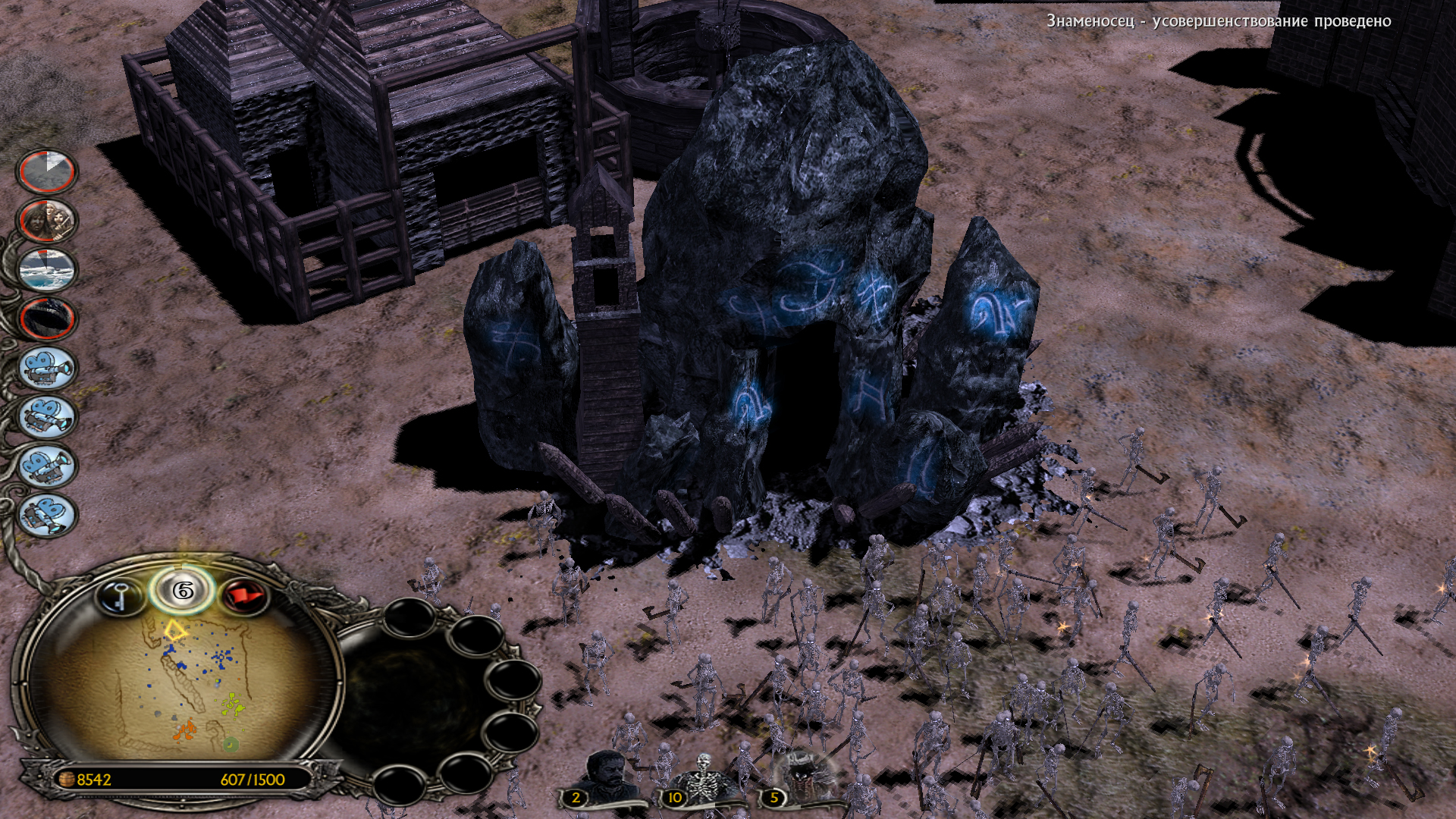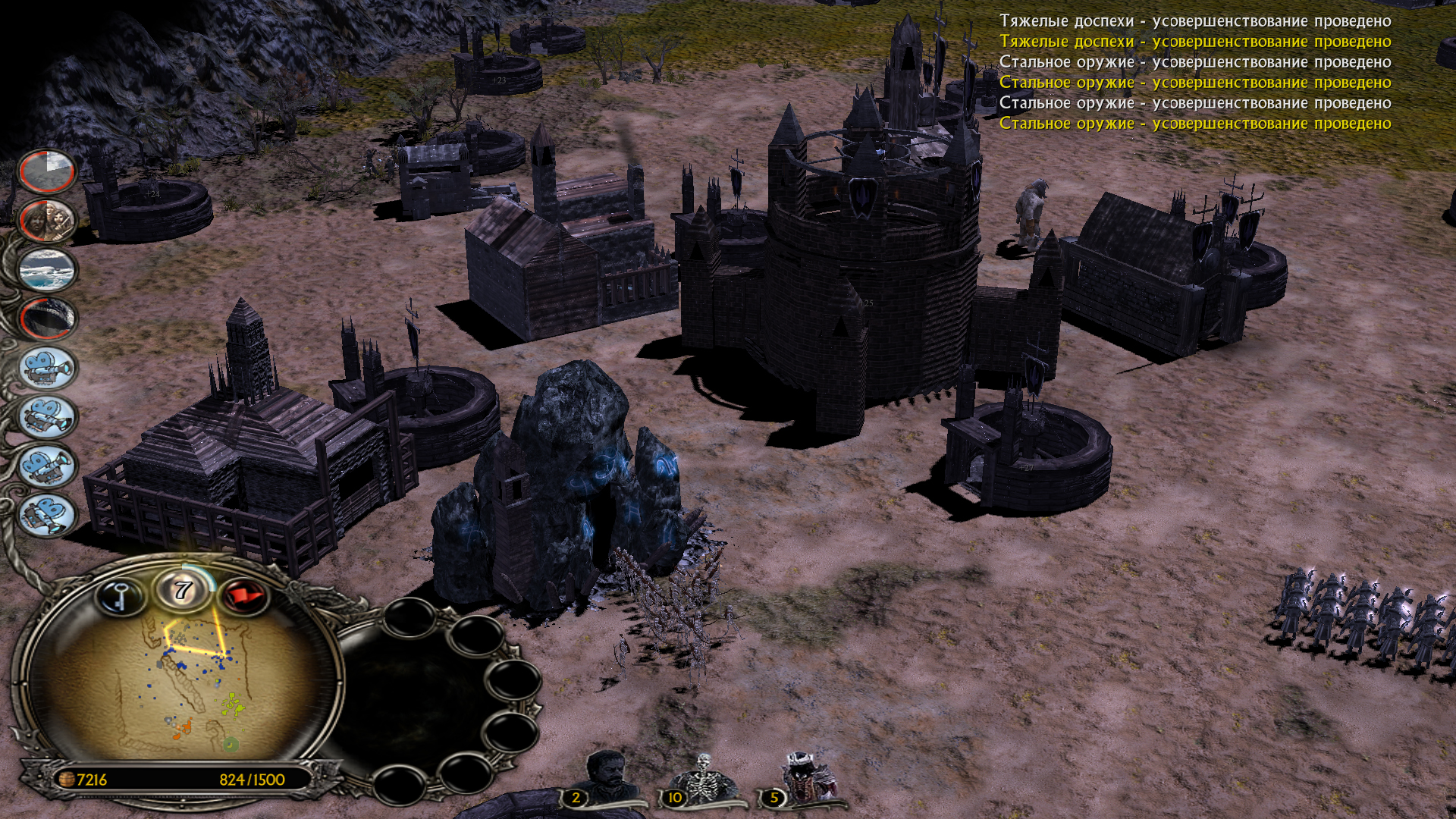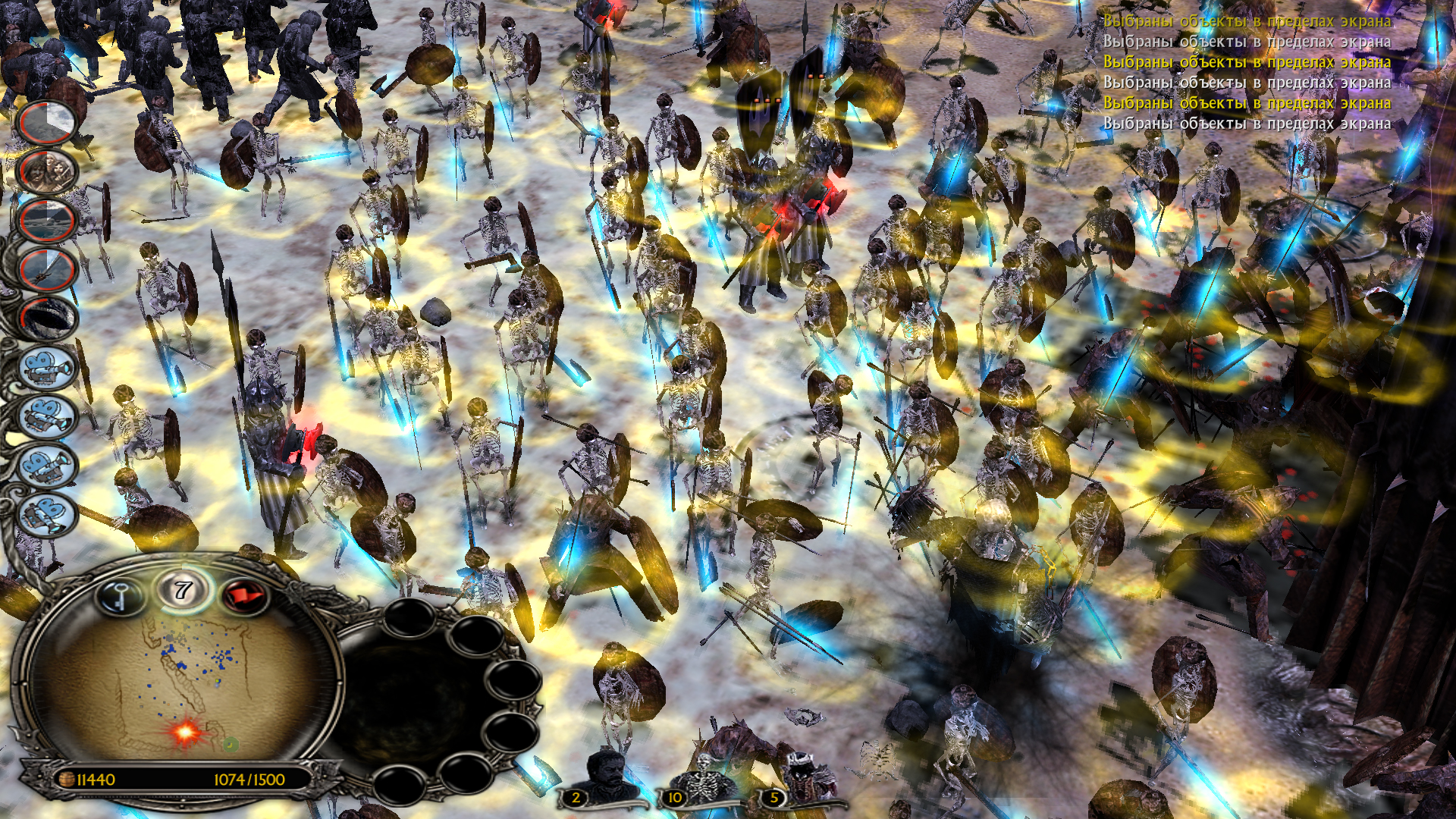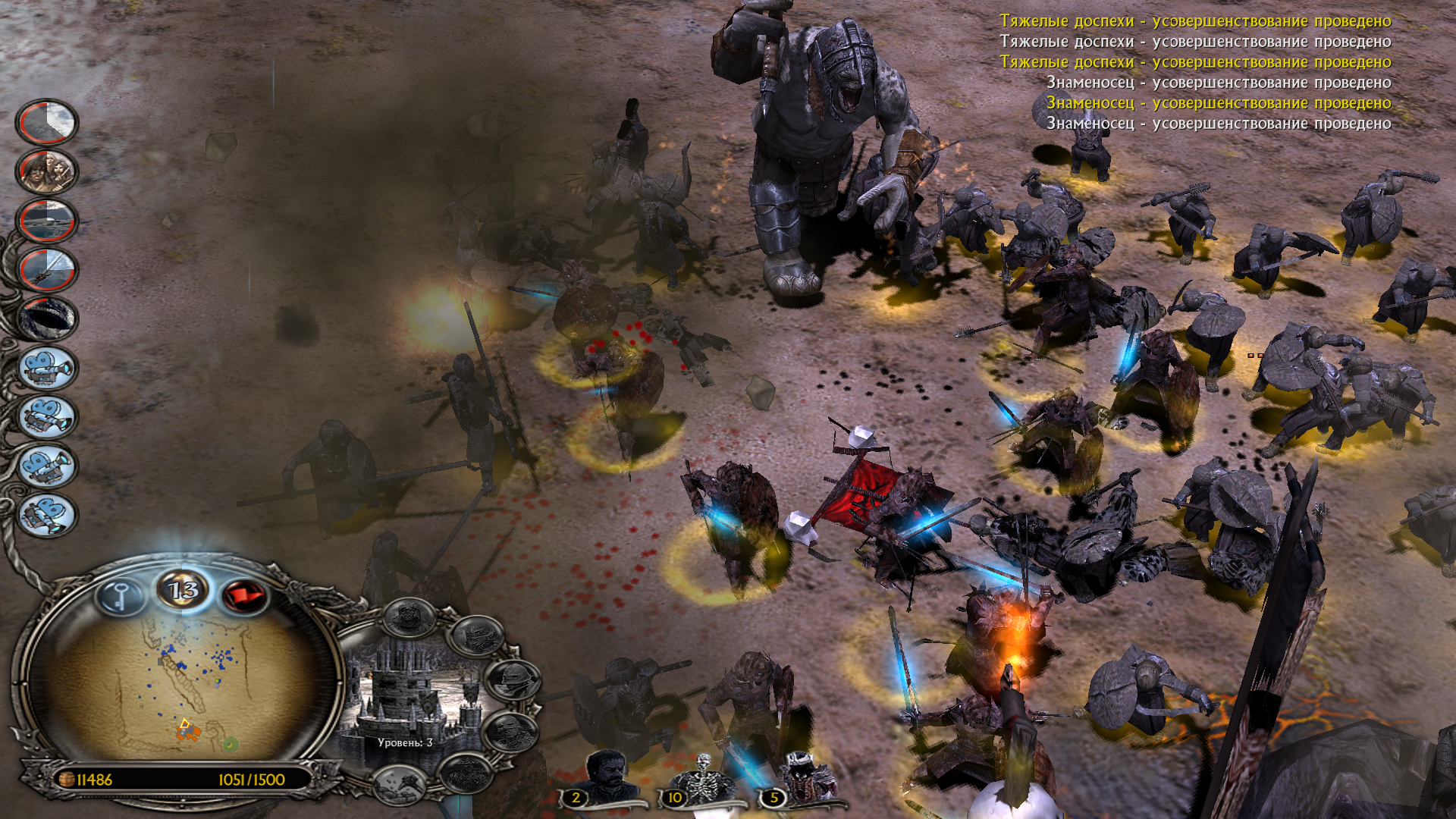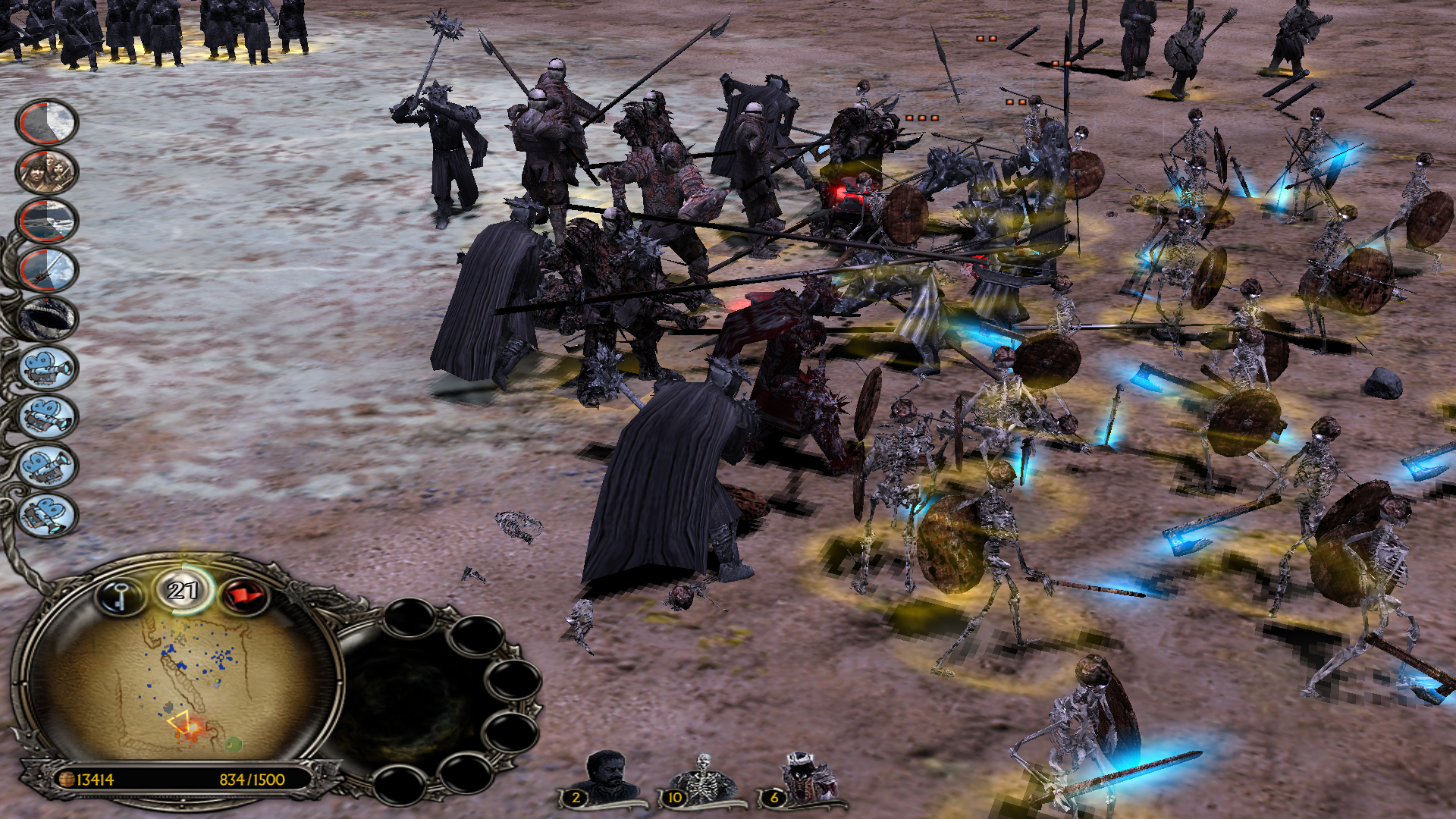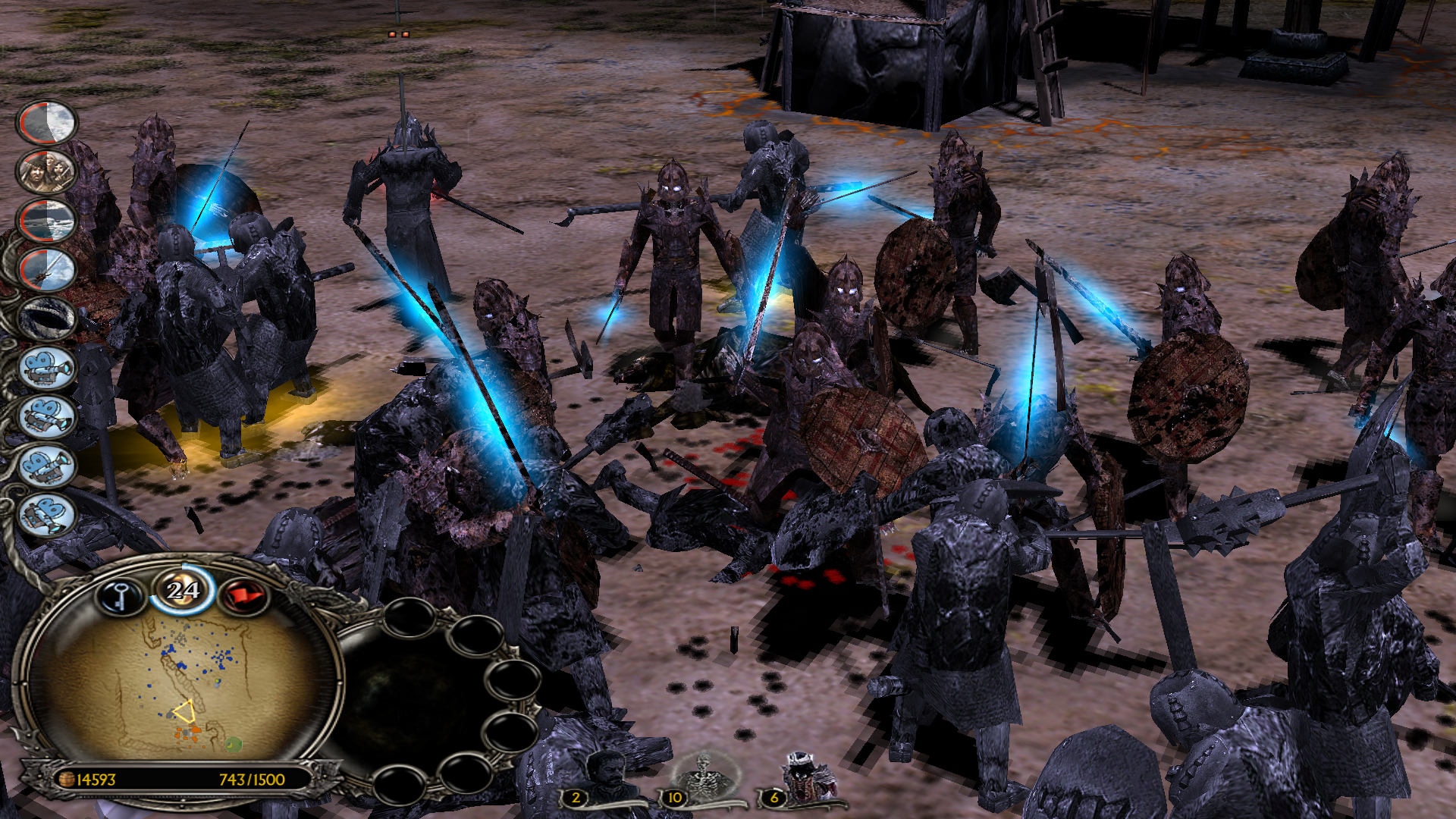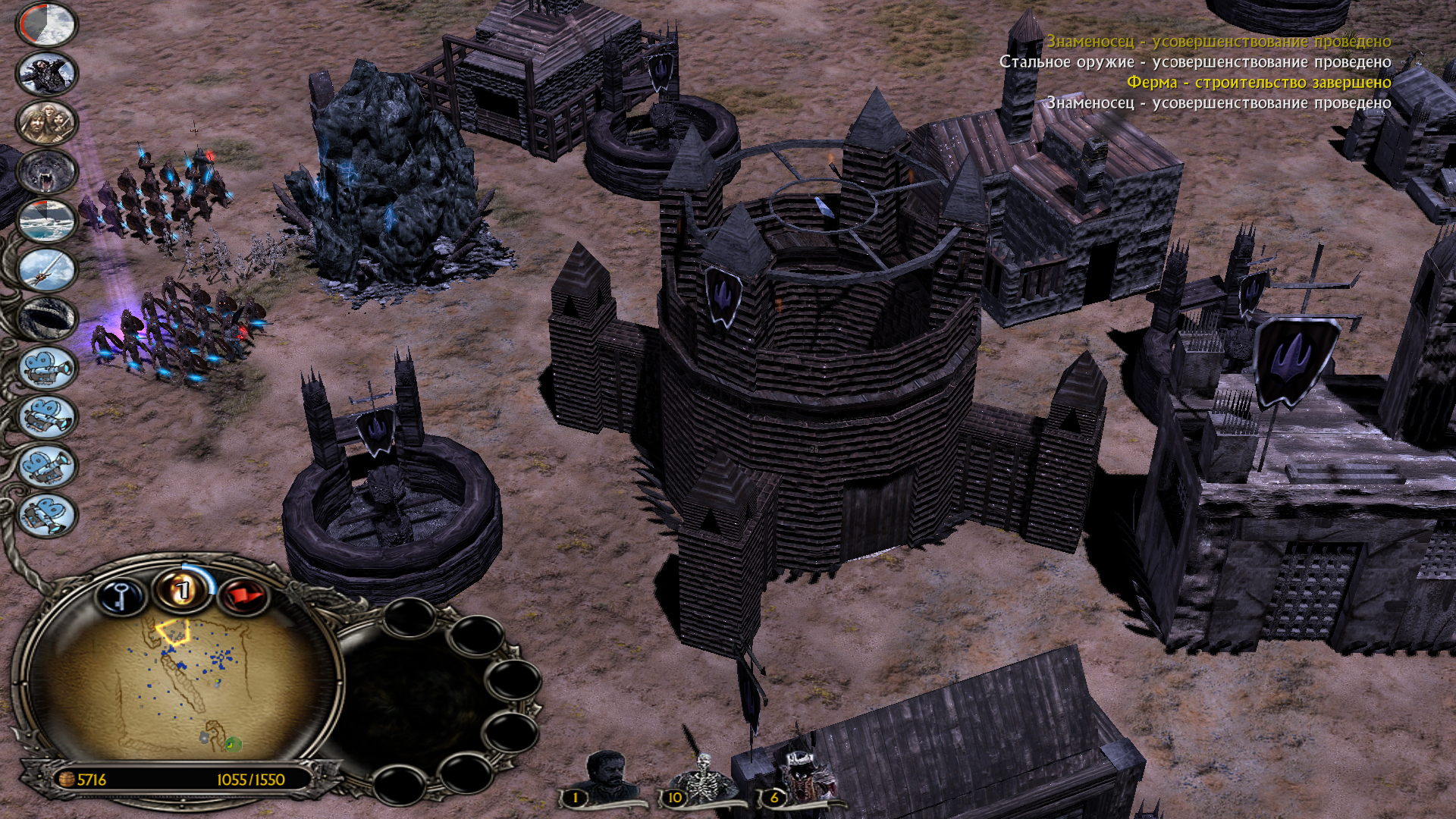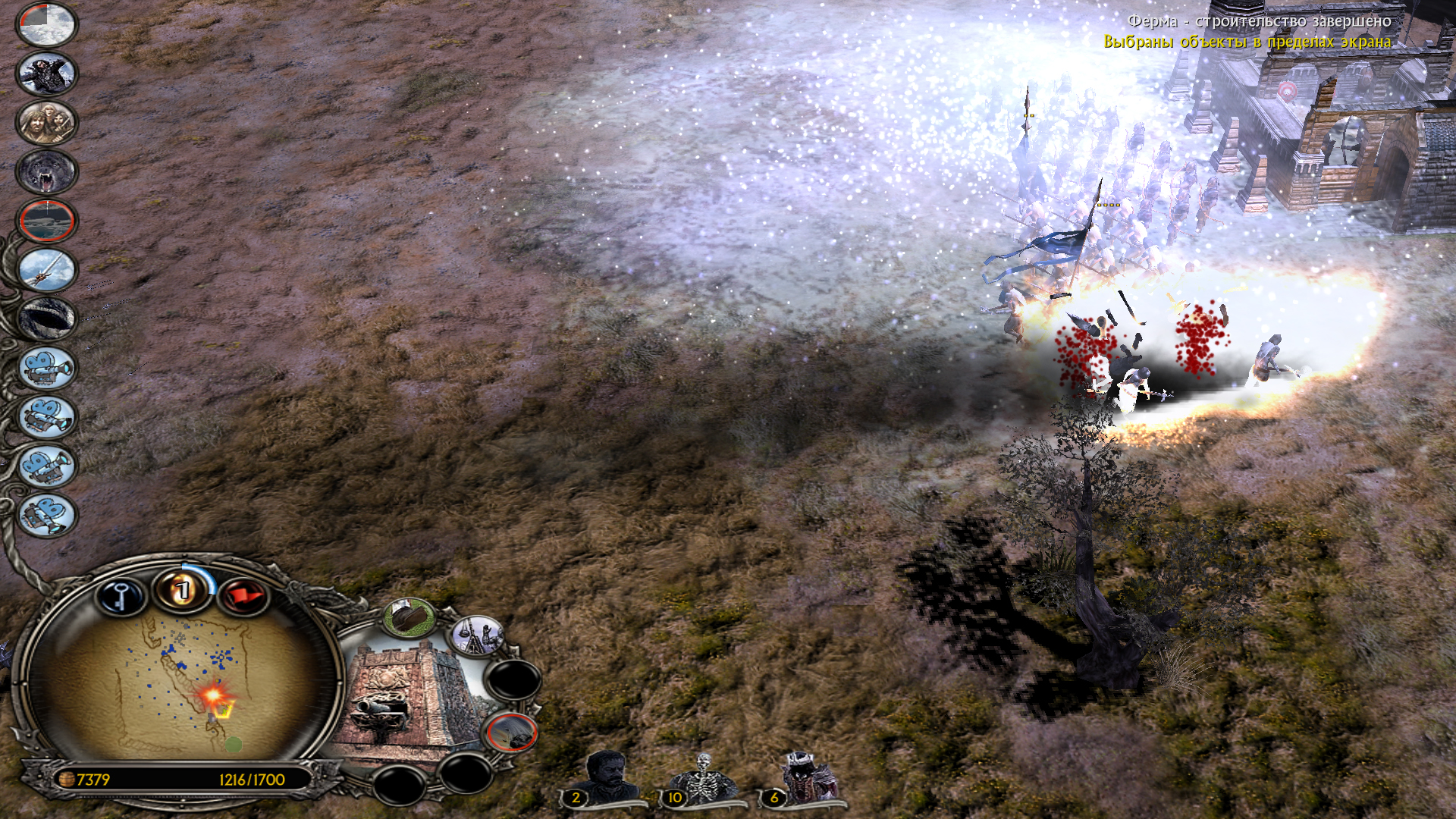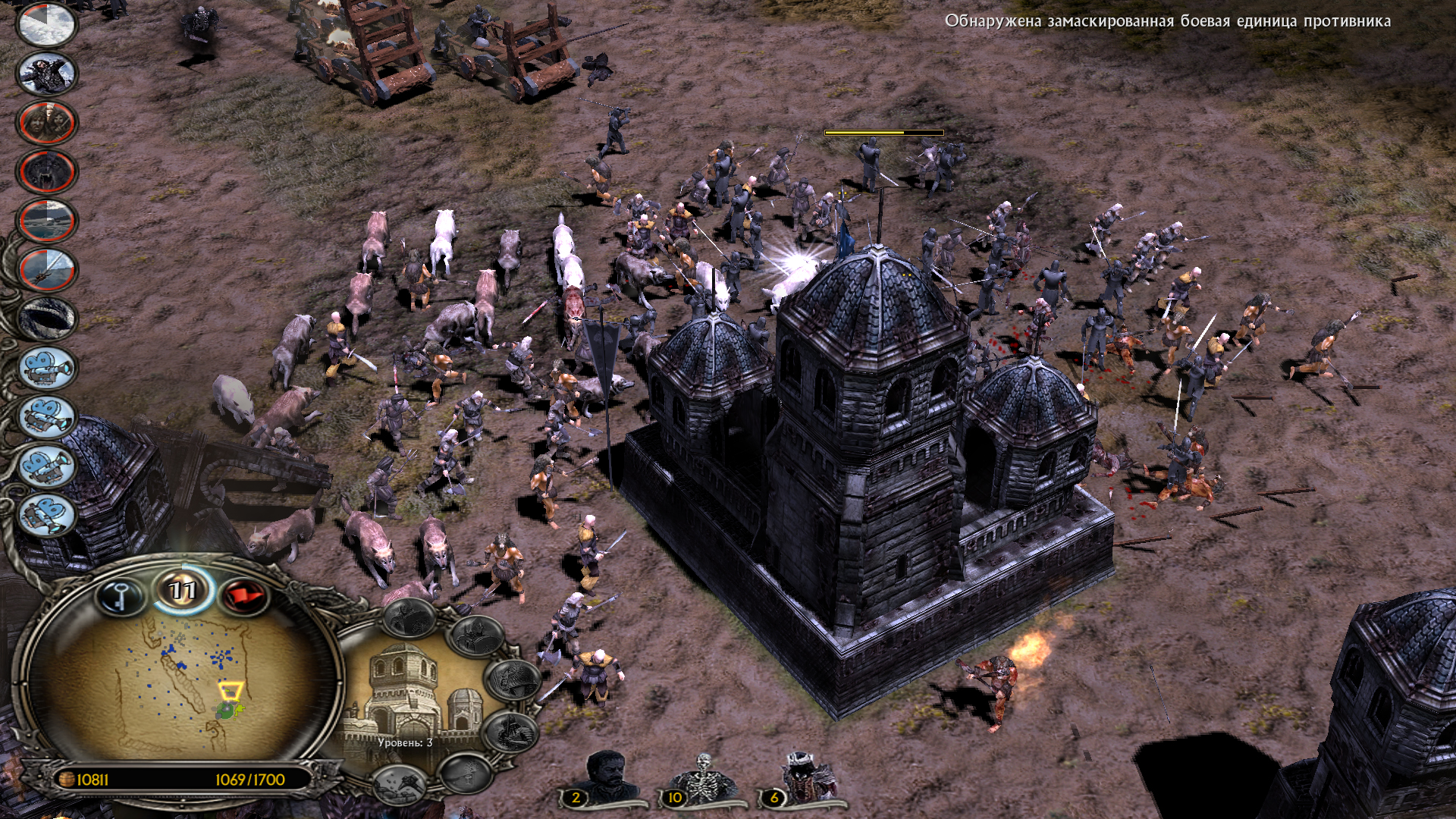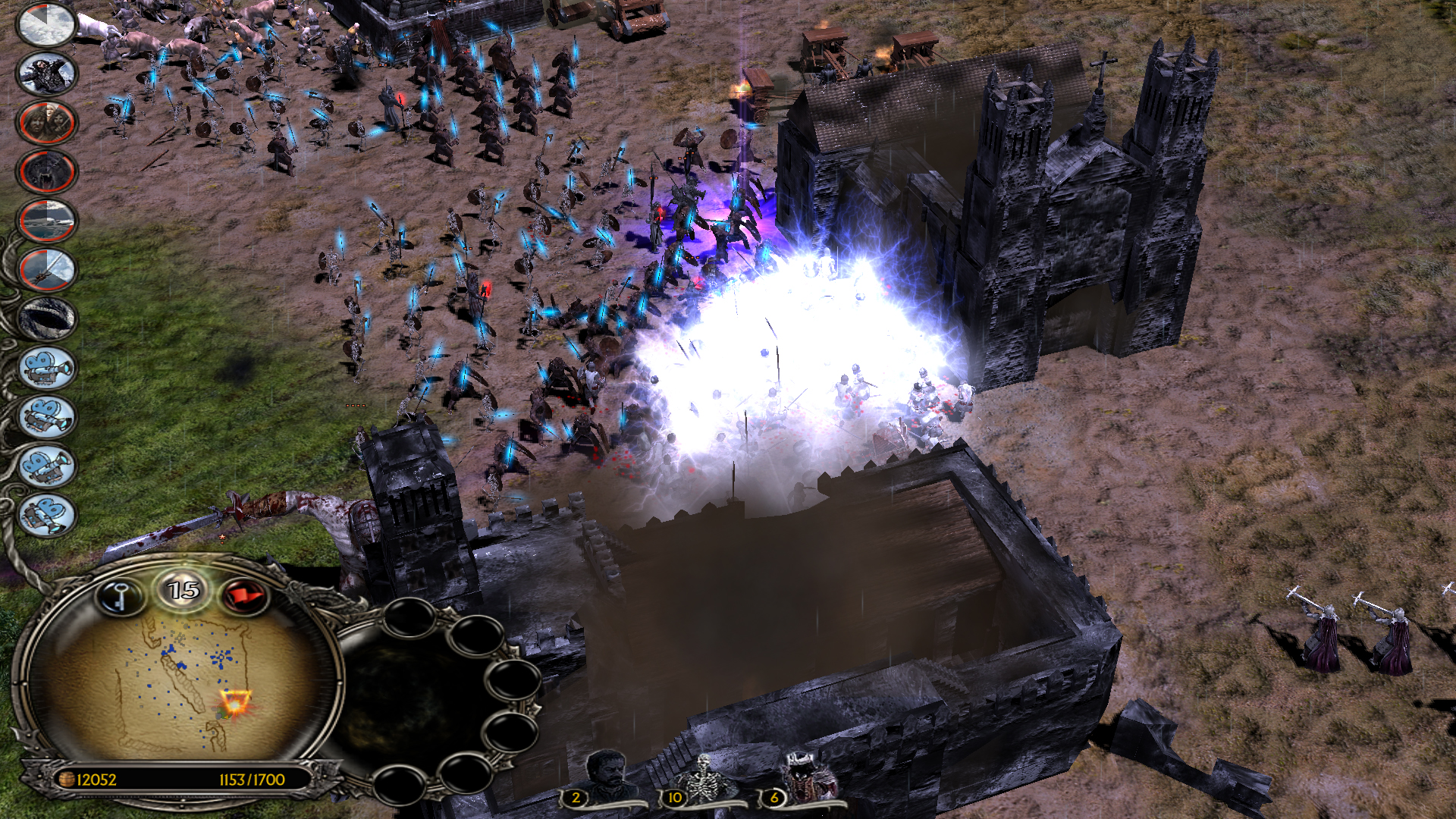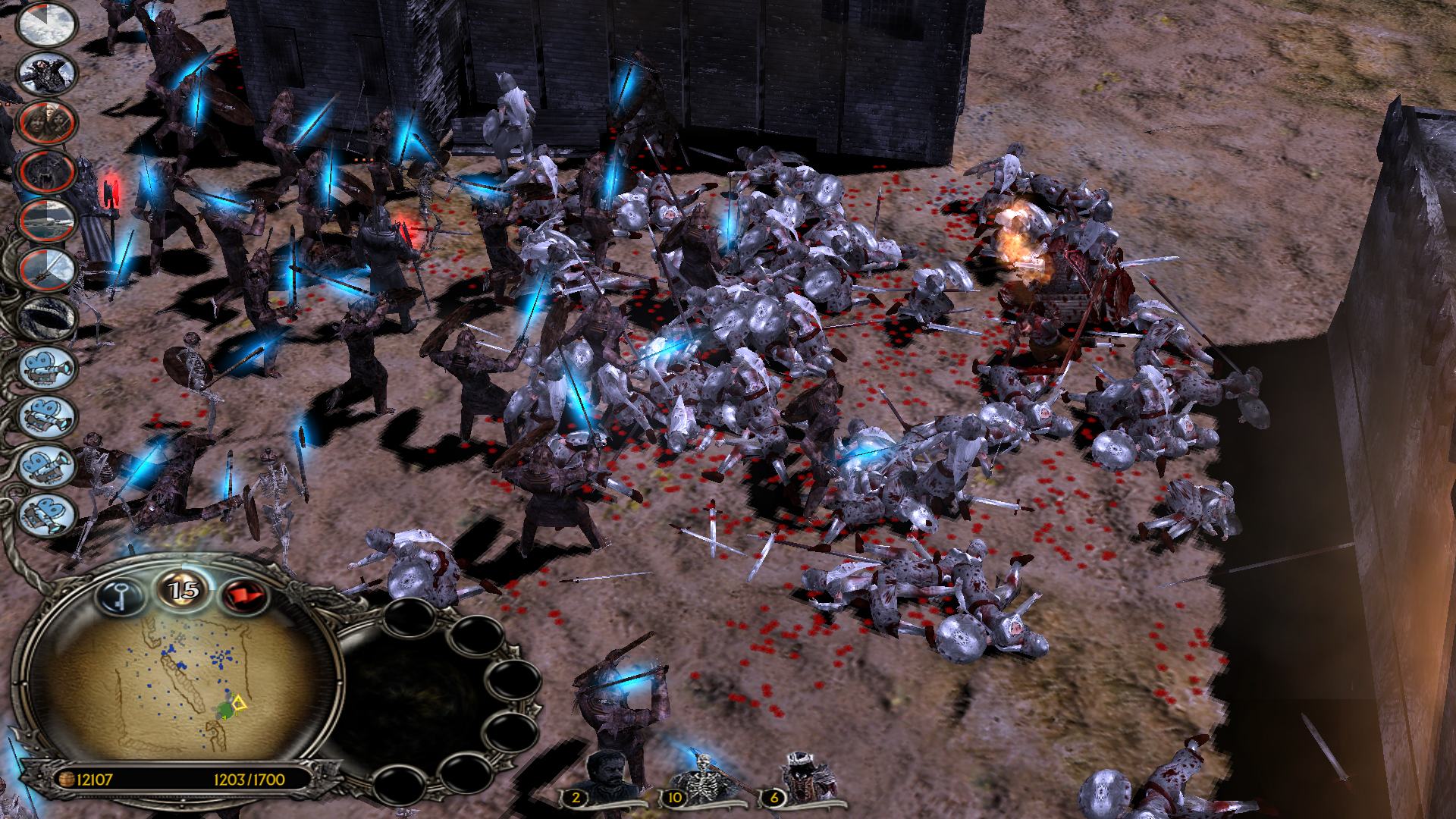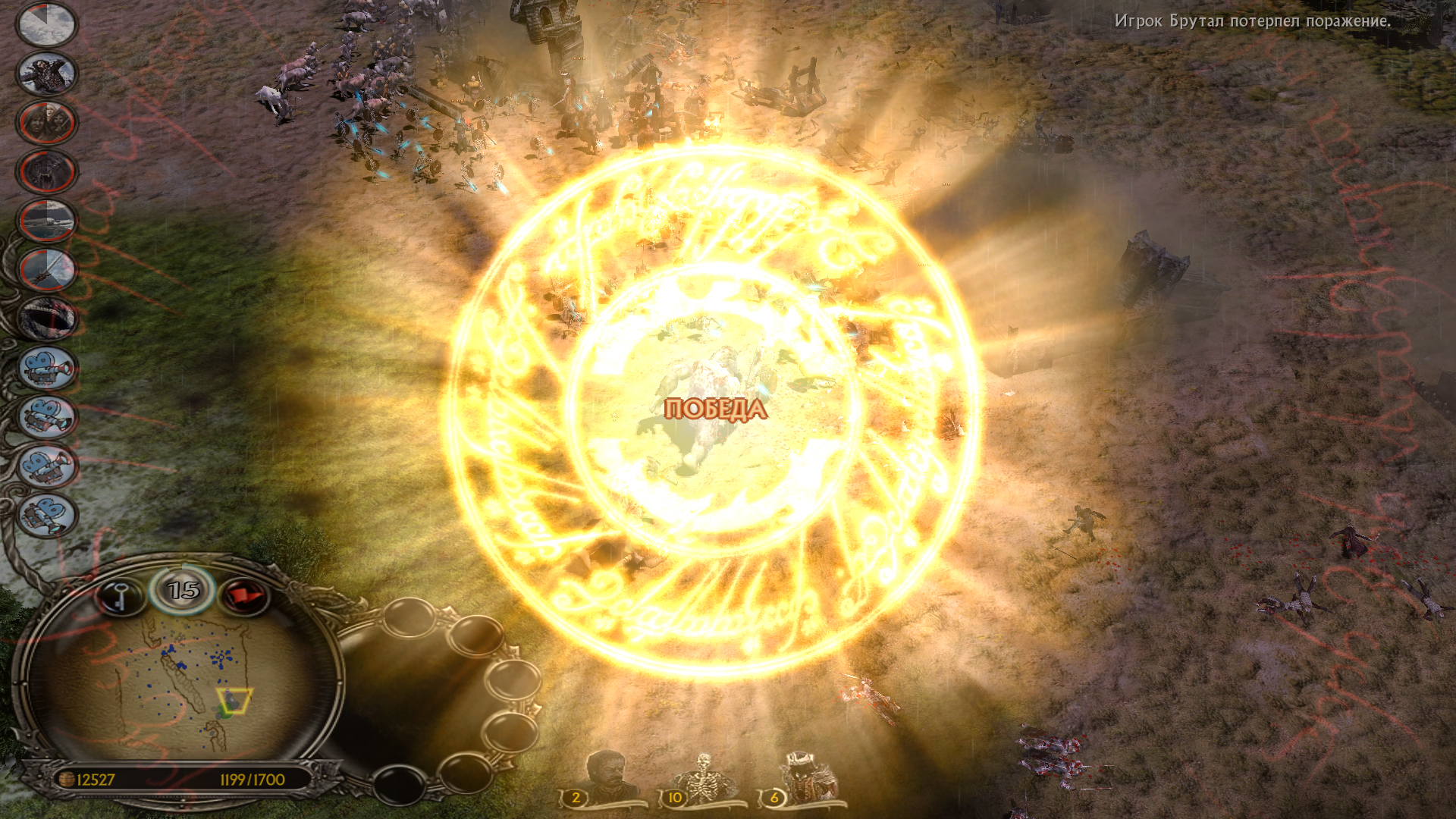 See you.