We now have a facebook page, facebook group, myspace page and a twitter page! To be kept up to date don't forget to sign up for our newsletter! Also be sure to check out our nice new forum!
Do you have what it takes to save the Kingdom of Ograria?
The 2.0 version of the free RPG entitled The Exciting Adventures Of Master Chef Ogro has been released! The RPG is a standalone game created on the open source software Platinum Arts Sandbox Free 3D Game Maker and it features the adventures of Master Chef Ogro who is an expert with produce magic. Features include puzzles, obstacles, various magic spells, monsters and many levels to explore from a castle, cave, and forests, to glitchworlds where the whole universe can seem upside down! Track down and battle the evil Shadow Chef who is trying to take over the world with his produce abominations! The RPG contains many new powerful features that will make it easy for you to make your own RPGs, including the ability to easily add and tweak monsters, spells, etc! The majority of the content was created by High School students and was a big hit with the local game company Vicarious Visions at the 2009 Games Festival at RPI.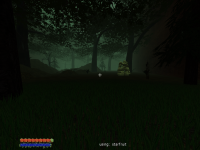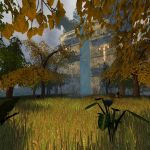 New Features for the 2.0 version include:
- Brand new awesome looking particle system!
- The ending has been significantly improved
- Many map optimizations and additions
- New music track
- The guards have been tweaked and now attack, watch out!
Check it out and let us know what you think!! If you find any problems please let us know, though things are significantly improved from the 1.0 version. If you enjoy it, please consider voting for us for MOTY. Enjoy!!
-mike
SandboxGameMaker.com Platinum Arts Sandbox Free 3D Game Maker
Doom3Coop.com Doom 3 Coop mod Last Man Standing Coop (previous non kid friendly project)