The first phase of the diplomatic system has been added to Solar War, adding more depth to your interactions with the governments of Earth.
In Solar War 0.31, your partner nations on Earth are no longer content to just sit on the sidelines and funnel money your way. Instead, they have started to complain and even dock your budget if you are not making them happy. Very unhappy nations may even stop working with you entirely. This makes the end of each month a much more interesting experience, instead of just a chance to score some easy money.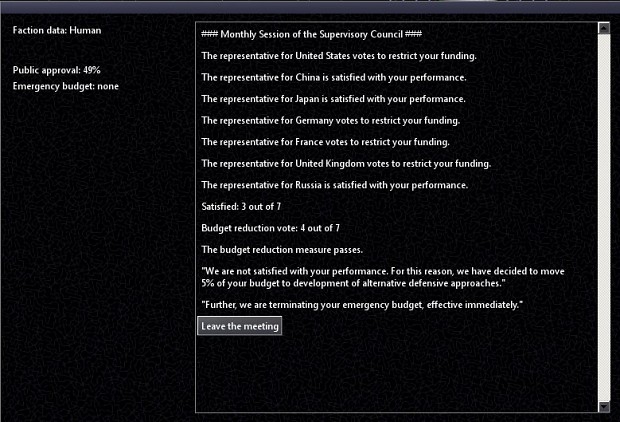 On the upside, if your diplomatic relations with your primary partners are good enough, you can convince them to double your budget for a limited time.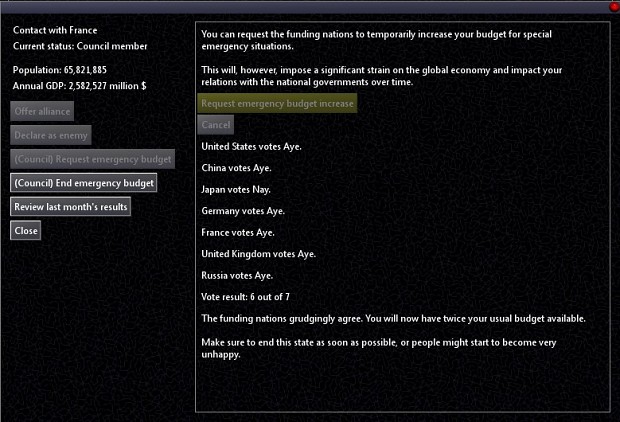 But keep in mind, that every day this is active will cost you quite a bit of goodwill. Do not abuse this or you will soon find yourself cut off from funding entirely. (A quick way to lose the game)

This adds another level to the decision of which nations you choose as your primary partners. Having just one lead nation makes it easier to keep track of their demands, but in exchange you will have to make extra certain you don't piss them off.
This is just the first phase of the diplomatic overhaul, and more features and ways to interact with Earth will be coming soon. Perhaps you would care to tactfully remind those ungrateful politicians that you have a nuclear armed space fleet hanging above their heads?
In addition to the diplomatic changes, version 0.31 comes with a row of other improvements:
Some tweaks to battle balance cause weapons to fail more often, while ships won't blow up from reactor failure quite as often. New modifications for shields and reactors also allow some interesting build options. Oh, and the AI will distribute its firepower a lot better, no longer wasting its most powerful guns on tiny fighters.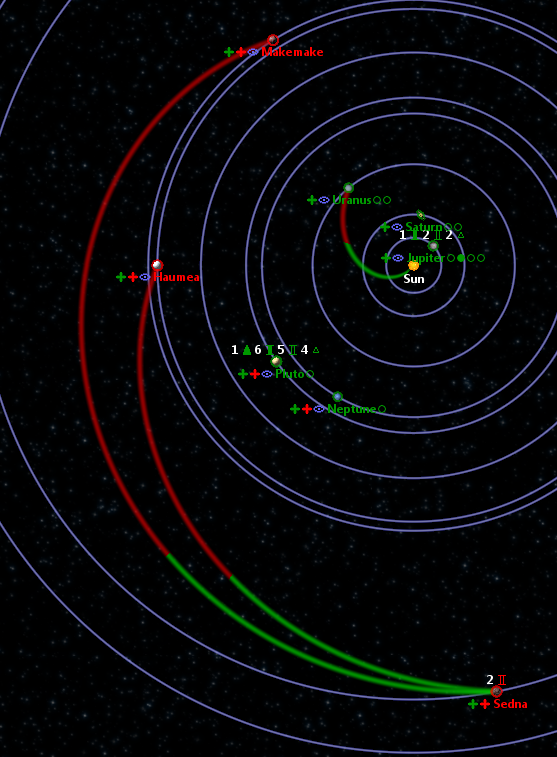 It is now possible to display all warp transits on the map at the same time, in case you ever find it hard to keep track of who is moving where. In addition, there is now an autopause feature if an enemy ship starts moving towards one of your bases or fleet locations.
Plus some requested usability improvements: The main game speed is now saved across battles and reloads, ships store their original class and build date.
Solar War is a turn-based grand strategy game in space, in which you command fleets of starship in a military campaign throughout the Solar System.
Defend Earth against an alien invasion from the edge of the Solar System.
Negotiate with the various governments of Earth and secure their support - One way or the other.
Establish your bases on other planets to take the fight to the enemy.
Design and build powerful spaceships, then take them into battle.
Solar War is currently in Alpha and is available for Windows and Linux. A demo is also available for both platforms, if you want to try the game first.
Players buying Solar War during this Alpha stage will also receive a special bonus: The ability to put themselves into every copy of the game as a recruitable officer. After buying the game, just use the Desura Connect feature to access the game site and start building your custom character.