The Darkest Hour is Before Dawn.
In this Article we would like to showcase the work that has been done on BLUE DAWN recently.
First we would like to showcase the maps we have, We have been working on multiple
maps, some maps are based on realistic locations and others are projects of our own.
One of the Largest maps we have finished is Donetsk International Airport

Here are a couple showcases of maps made for BLUE DAWN.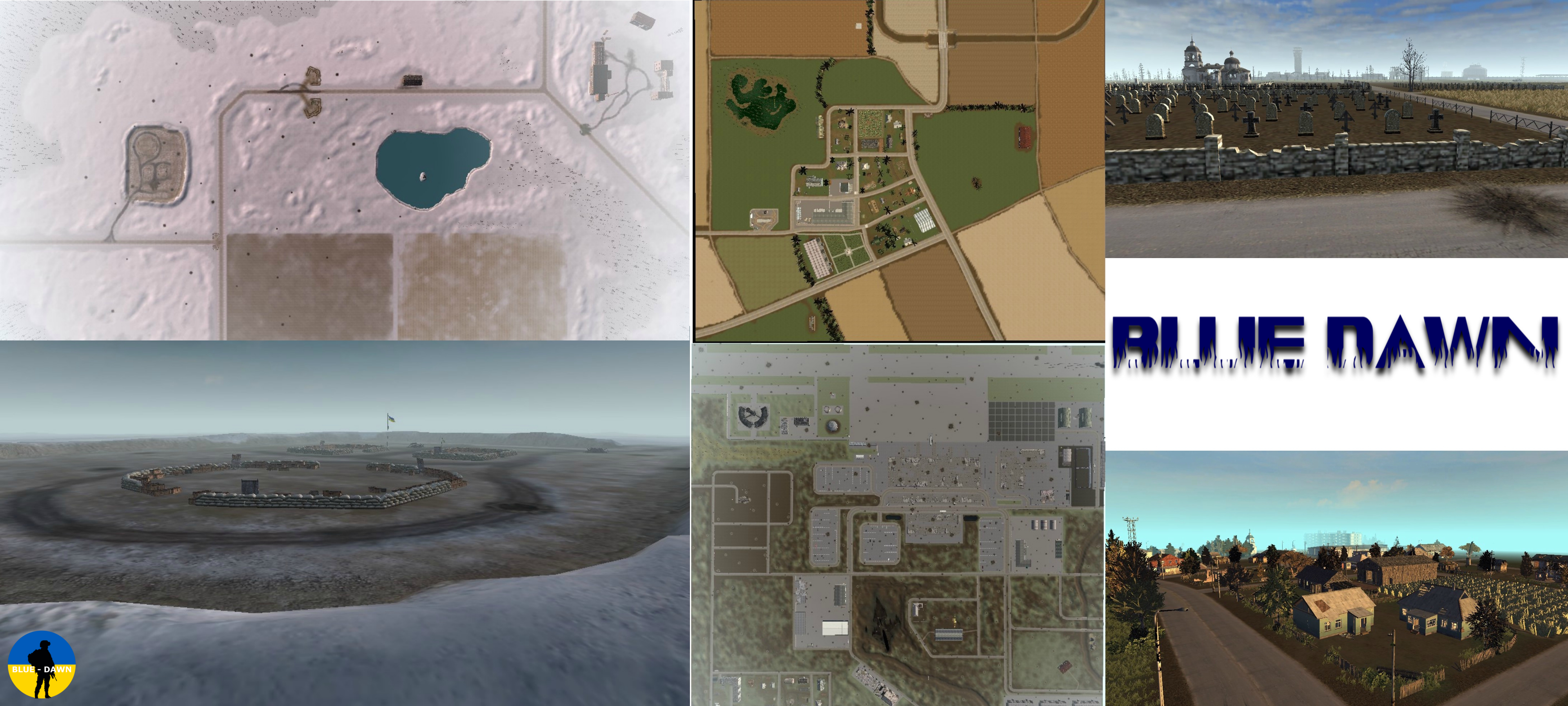 The maps seen here are only 3 of 6 maps currently in Blue Dawn. These current maps are -


- _Welcome to Ukraine_ Avdiivka Outskirts winter_ Donetsk int. Airport_-
Welcome to Ukraine- is a open terrain with a centered village and a dense swamp,you are sure to lose a boot.
Avdiivka outskirts winter- is a frozen terrain with a defense,checkpoint and a factory area long abandoned.
Donetsk int. Airport- is based on the actual terrain, realistically made to put you in the middle of the conflict.
---------------------------------------------------------------------------------------------------------------------------------
_BUILDINGS_
The structures we have are amazing, from warehouses to Air control towers we are producing our own content.
Assets and models that will be sure to make you smile and increase the type of scenarios you can create/play.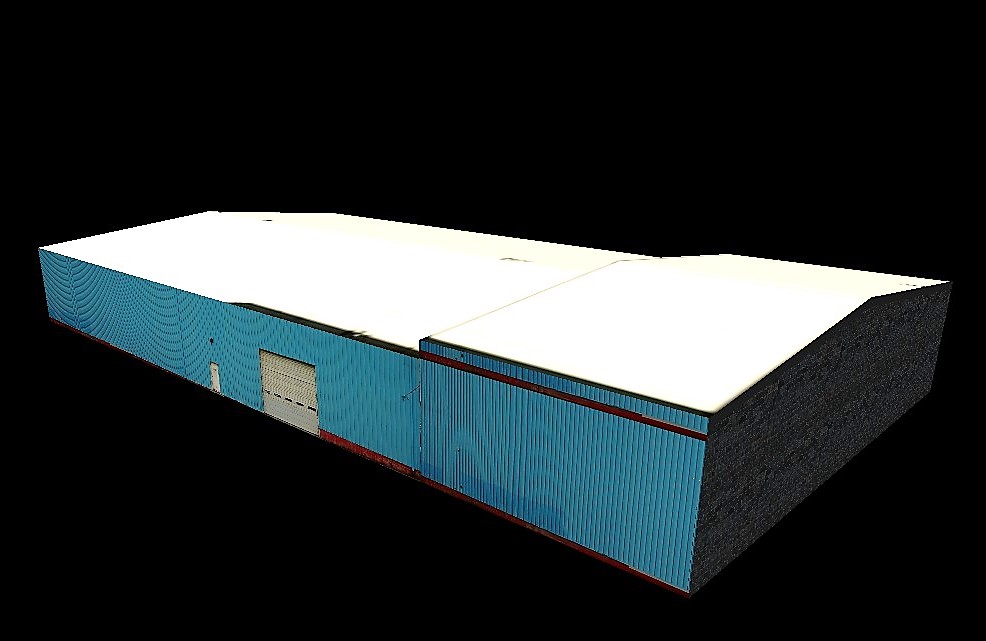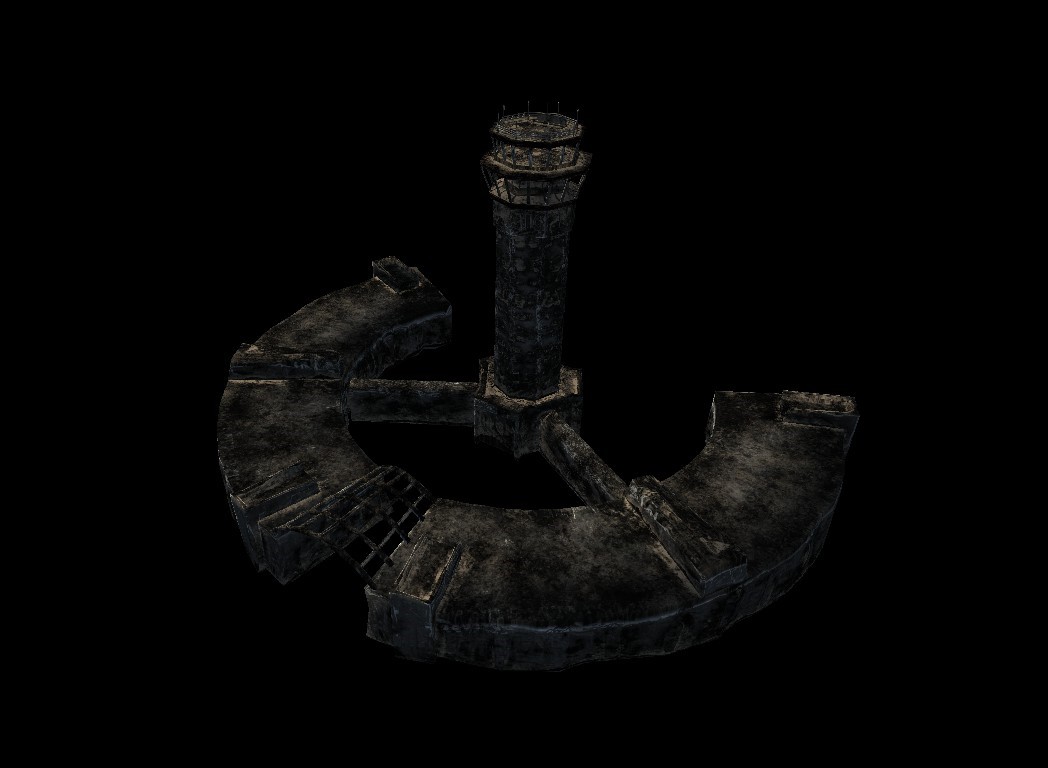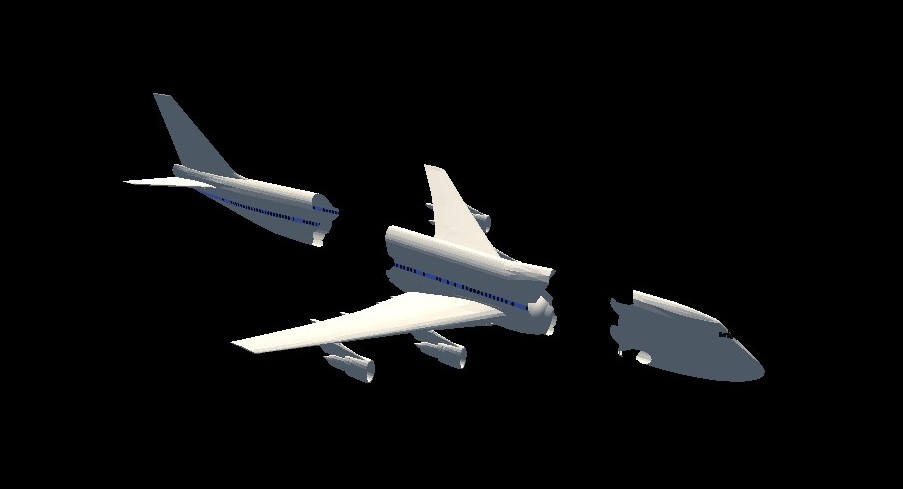 Many structures are of high quality, some structures we have are still being retextured to a higher standard.
There are many many structures and assets in BLUE DAWN so get ready to let your creativity loose.
_WEAPONS_
Guns Guns Guns! We are glad to inform you all on the amazing progress we are making on our Weapons.
Weapons are loud and powerful and we are displaying this with Realistic Sounds.
SOUNDS, FX, TEXTURES and MODELS are all new or improved.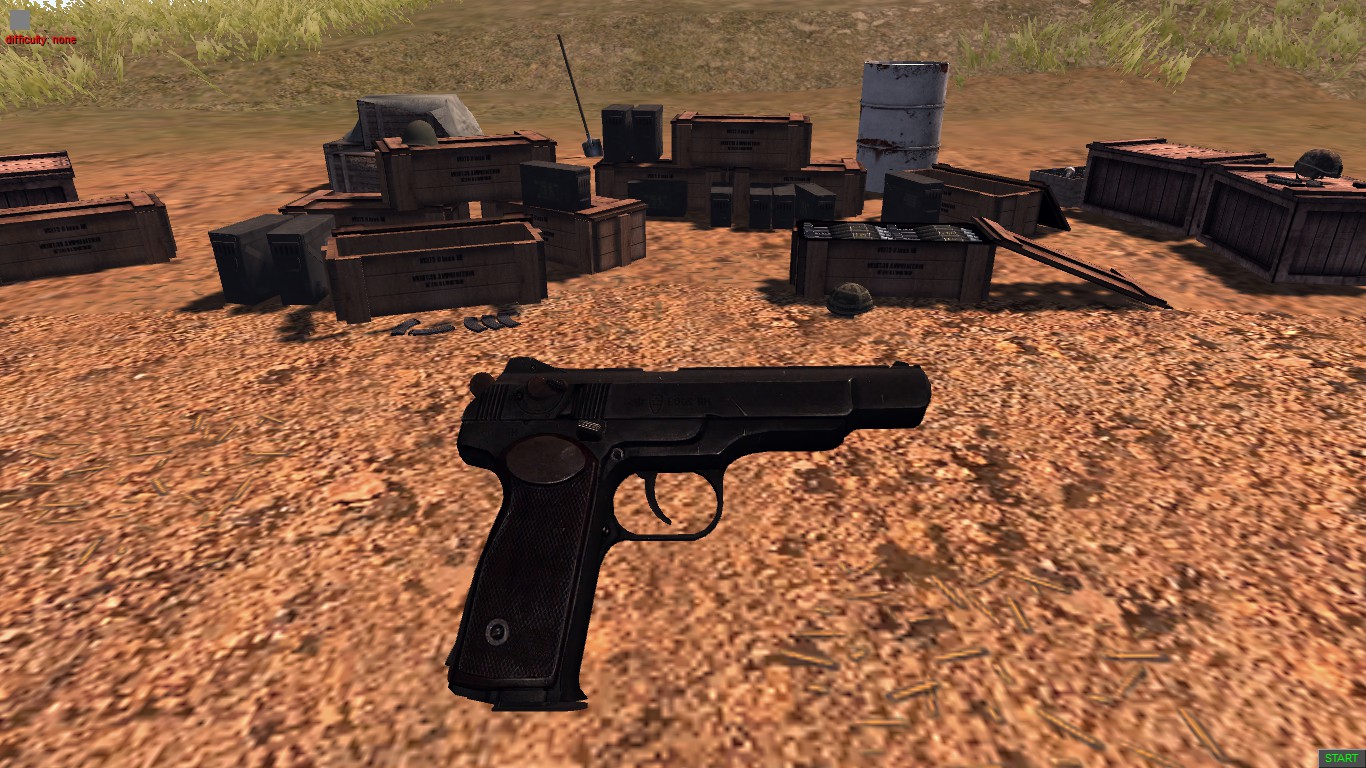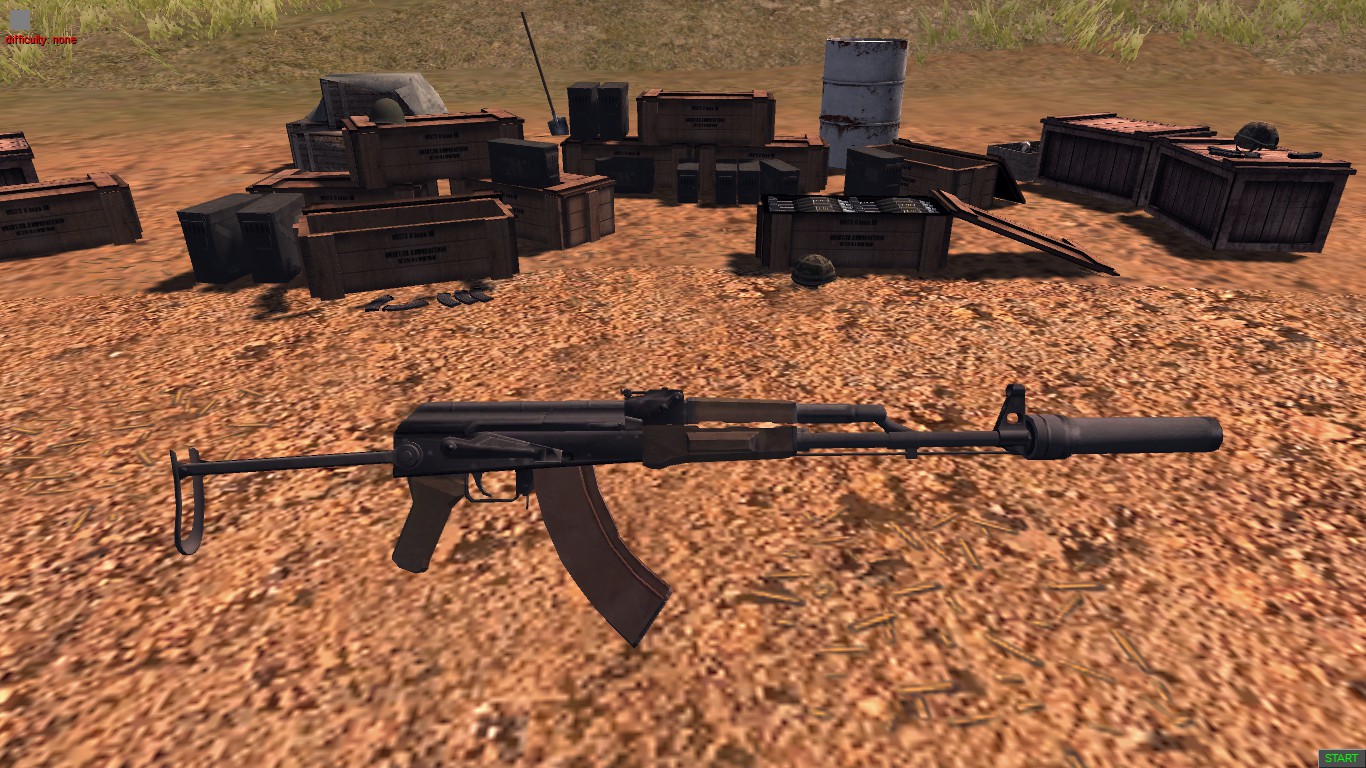 Tracer rounds are being reworked to a more realistic effect,also sounds have been reworked.
We finished the notorious RPG-7 and it is sexier than ever, with the new DSHK and NSV you can strike enemy behind many types of light cover.Also personal textures for weapons are being reworked to a higher quality.
_SOUNDS_
DA DAA DAAA DA DAA!! We have amazing new sounds!Vehicles,footsteps,environmentals,voices,weapons,
we have great sound effects and sounds for all. Realism is our goal and we are reaching it!
We have amazing voices in mod that increase the aspect of realism in combat.
Here is a preview of one of the many AK sounds we have,we hope you enjoy as this is not our highest quality sounds, for we are now adding these.
Here is a link to one of our AK sounds.
_ANIMATIONS_
Yes! We have new and improved animations, from sitting and talking to checking the charging handle on a rifle, Human entities now are ALIVE like never before. Let these little men socialize!!!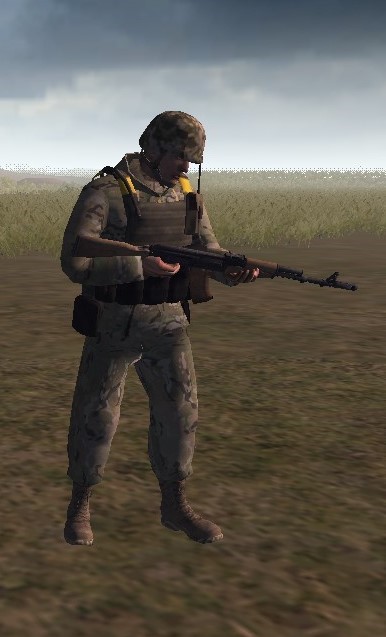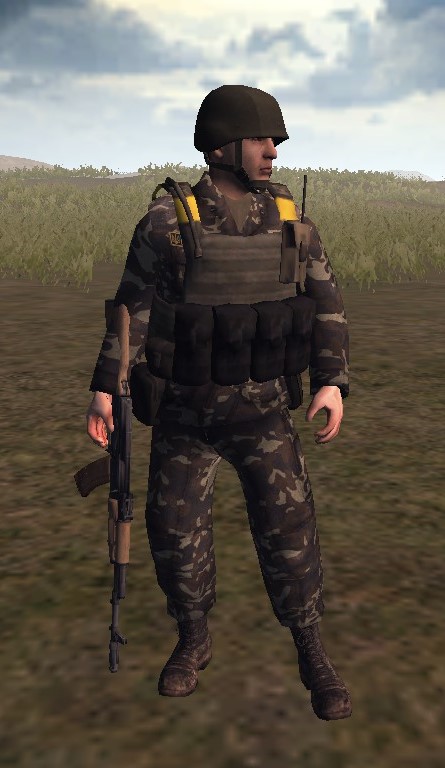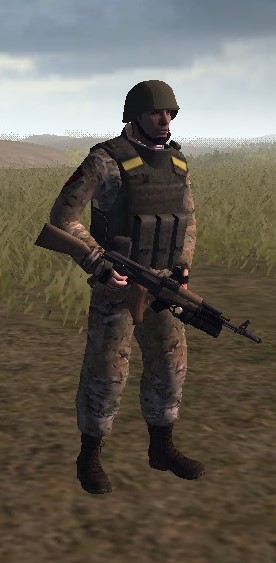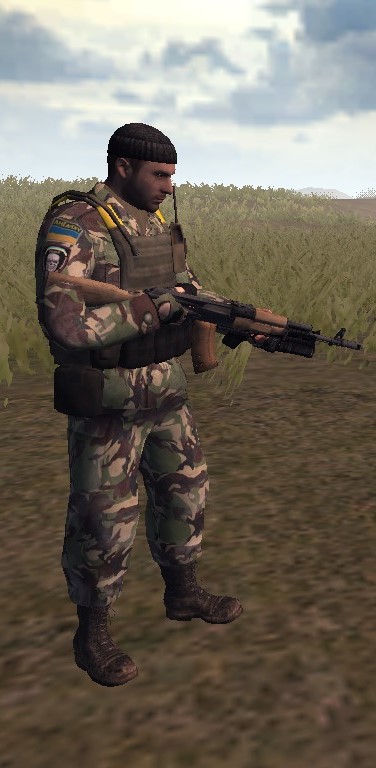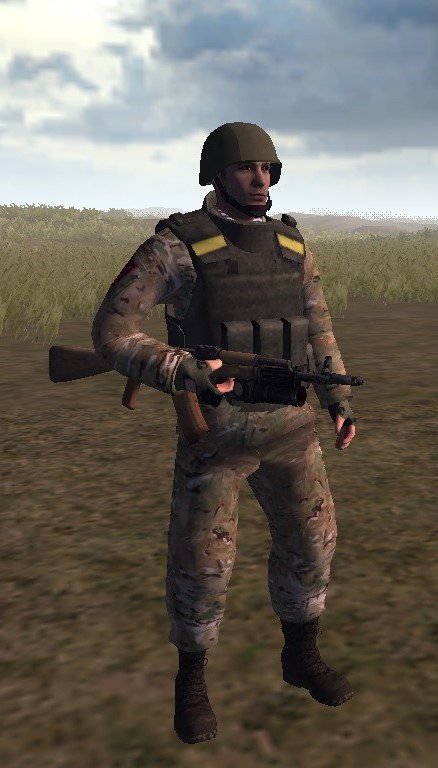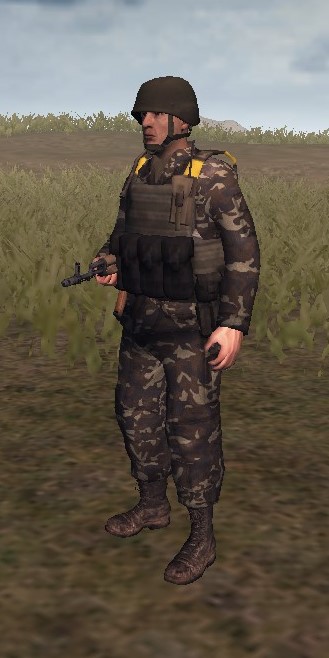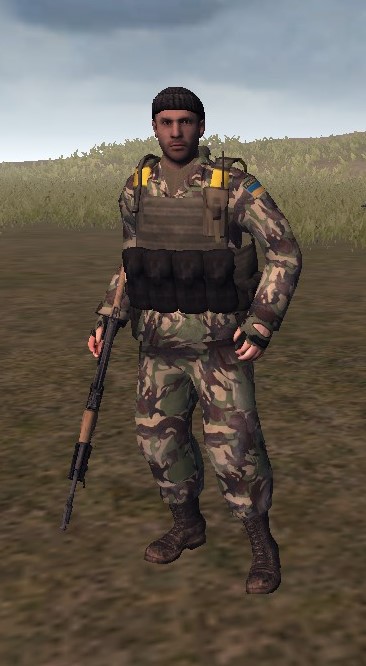 So now instead of every little soldier being a cigarette smoker with a few animations, now every human entity has a large list of animations to choose from. Even the animation of tightening the laces on there boots.
_TEXTURES_
The amount of textures within BLUE DAWN are fucking insane...We have multiple textures for almost every piece of equipment and asset that "we" feel need more than one texture option.From helmets to weapons, to vehicles to buildings we bring you fine tuned realistic looking textures.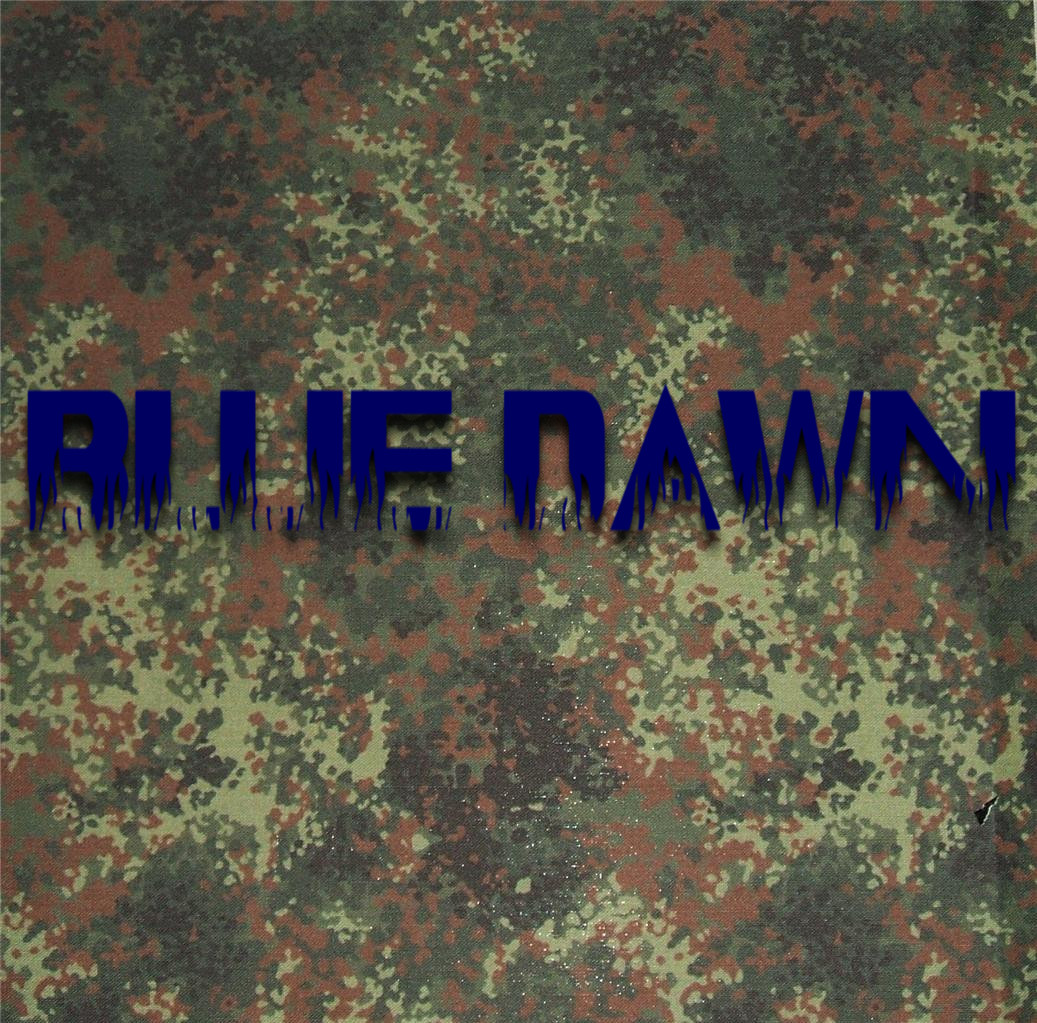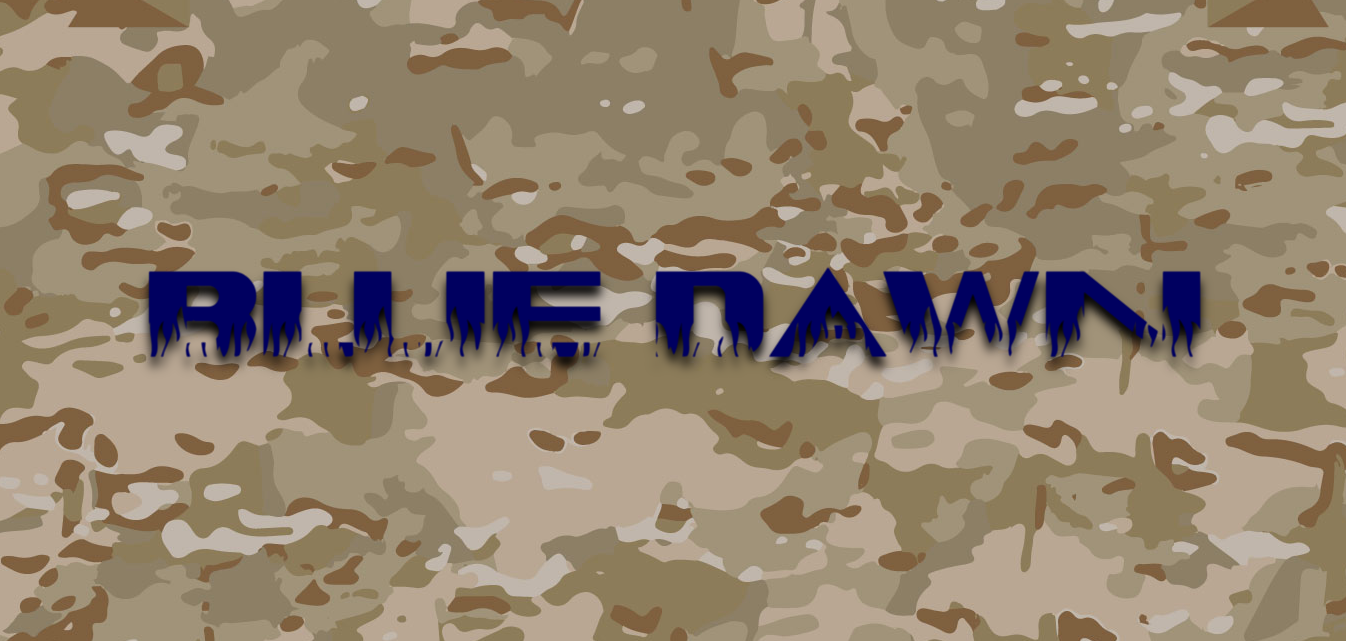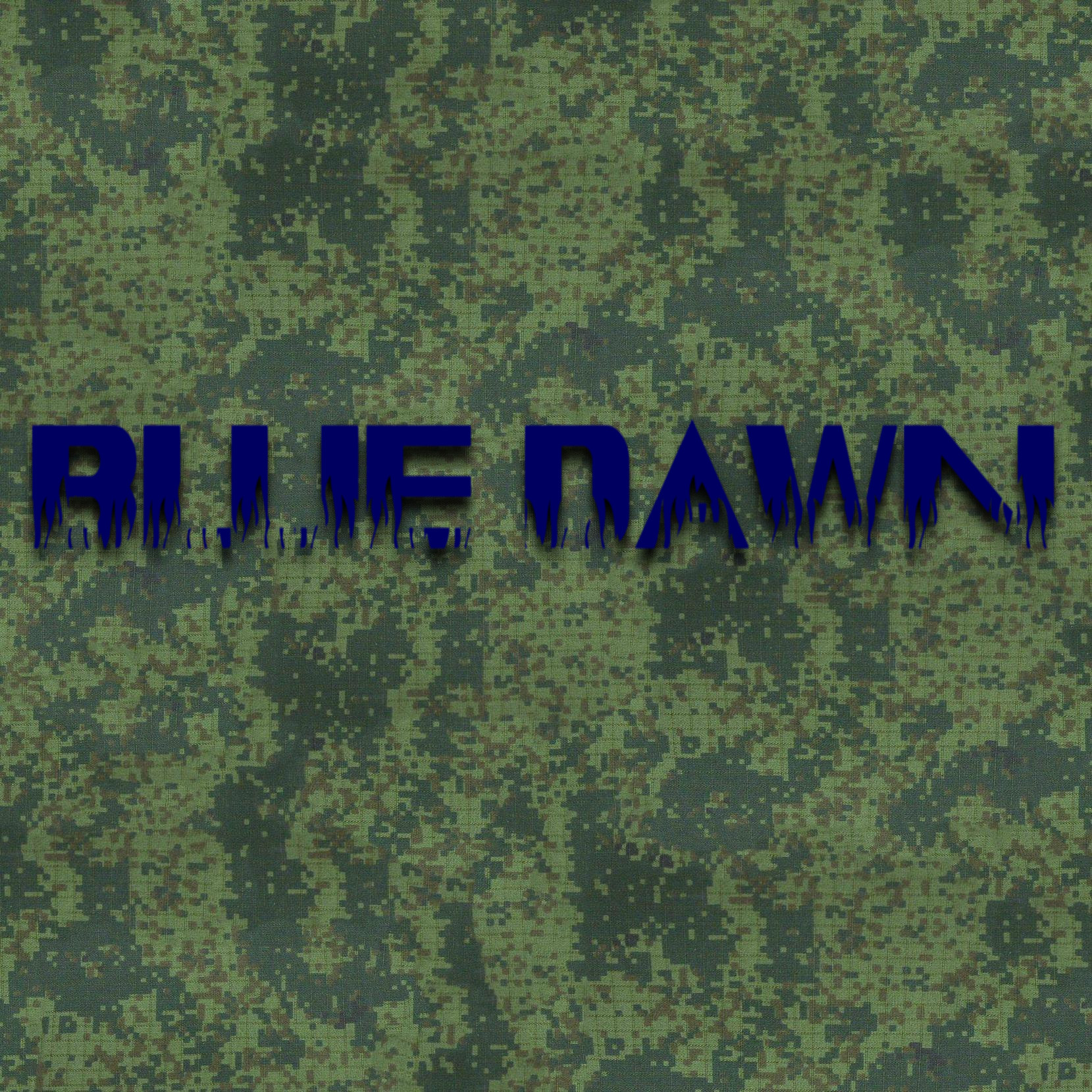 These textures are preview's of camouflage textures so you can get an insight on the quality of assets.
_CUSTOM RANDOMIZATION_
Custom randomization is a term we use for the way our assets function in game, one example of this is Skins.
Our human skins are chosen at random when you choose a human entity to place down, this means that if you put down the same soldier multiple times you should have multiple skins show up on the same soldier under their uniform, you can also change the uniform without affecting the skin in anyway. Truly Customizable.
_FX_
Effects are being revisioned and worked on at this moment,we are changing alot and improving most featured effects we have custom effects that we are using with our own coding.(this is nuts)
FX such as dust trails, smoke trails, light trails, new smoke, new lights,muzzle flash, tracer rounds and many more Effects are being put in the mod as i type.

Tracer round effect
_DECALS AND PAINT TEXTURES_
We have added many decals and paint textures for more diversity in terrain options and for better detail,These additions will allow us and you to create more possibilities when it comes to map designing.
Our maps feature these additions, allowing us to detail our maps a bit more than others out there.
Main Features:
Reworked Supply System: We've added a new supply system so that it is actually vital to go resupply your units before they run out of ammy and fuel.
New Hitbox System: This system makes the place you hit on the body actually matter.
Reworked Body Armor System: Makes the usage of Body Armor important because it can save the soldiers life in critical moments.
Realistic Tanks: Controlling tanks will actually feel like they do in real life.
New Helicopter System: Your Helicopter will hover now like it is done in real life so they will be a real threat to ground forces.
Reworked Health System: Your soldier won't regenerate anymore like a terminator and bandages won't help a lot so it is actually vital to take good care of your soldiers and bring them to Medical HQ's before you get them killed.
Reworked Recoil/Accuracy System: This system will make your weapons feel like they have realistic recoil and make weapons feel much more immersive..
Reworked Weight System: Weight is now a real important factor because weight slows your units down by a lot and this might get your soldiers get killed if it is not properly handled.
Reworked Armor System: This system will make armor react differently to various kind of shells.
New Mortar System: Soldiers will now actually take cover when they hear a mortar flying in.
Random Texture System: With this system faces will be randomized to give you an immersive feeling to the game.
Reworked Weapon System: All weapons have been reworked so they have their real life fire rate, muzzle velocity and weight.
New Armies/Forces: We've added the Ukrainian Military and the United Armed Forces of Novorossiya to the game.
New Death Cries and Sounds: We've added sounds to the game that will make explosions and people dying sound much more realistic and scary.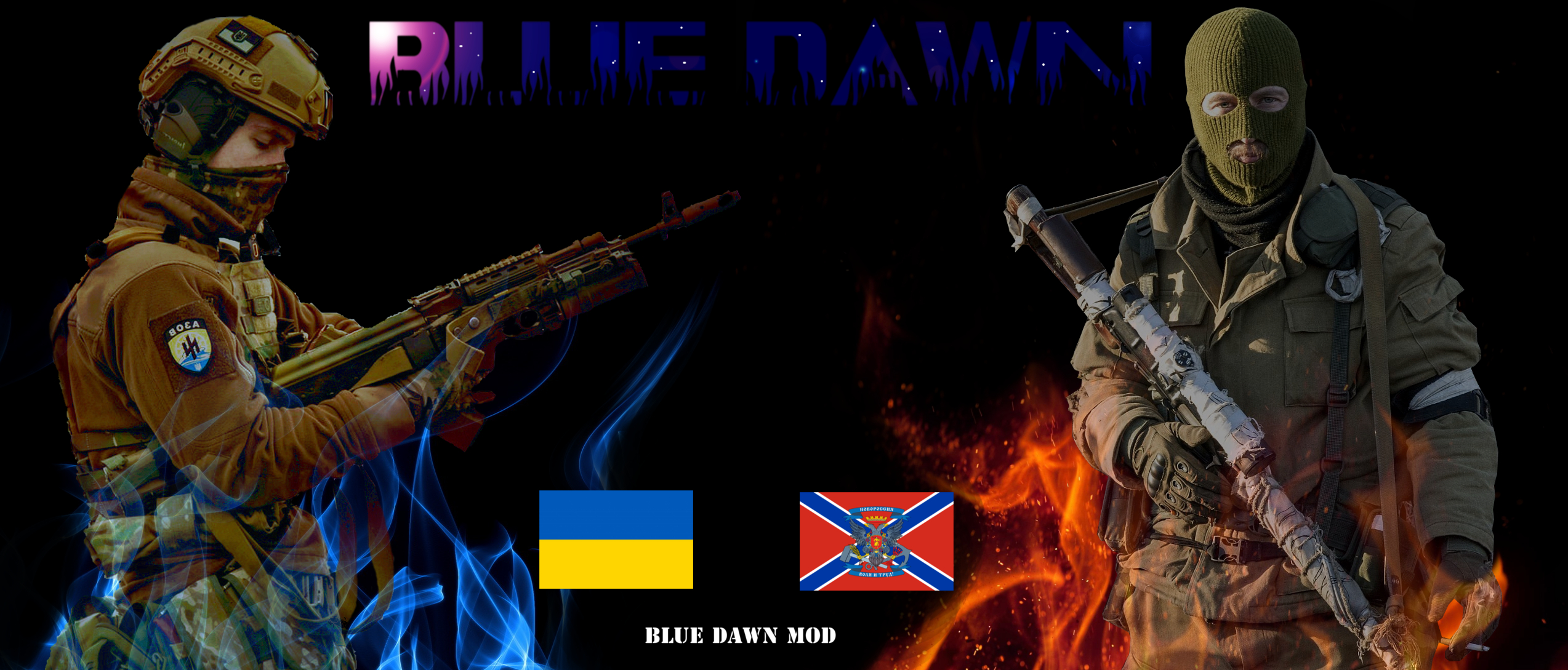 We truly appreciate all of the support and suggestions received and hope that soon, VERY SOON we will be able to share this amazing experience with the community and the world.
It has been a wild ride and we are nowhere near bored, we actually hope for more wildness. lol
The BLUE DAWN MODDING GROUP
wants to thank you all and remind you that you can achieve anything if you put effort and thought into it.
Sincerely Milehighkush.