Hello!
We are Cecile Brun and Olivier Pichard from Atelier Sentô. We are working on The Coral Cave, a watercolor adventure game. In this series of articles, we'll talk about the making of our game. We hope you will enjoy the reading!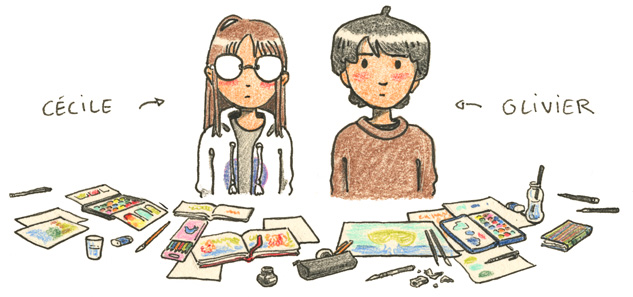 We work with tangible techniques: pencils, watercolors, … Drawing on paper is what we like the most because we can use the same technique when we work at home and when we are travelling (mostly in Japan). There's always a watercolor box set in our bag: we sit in front a beautiful landscape and spend a few hours quietly painting it.

We usually work as comic artists but, a while ago, we decided to create a video game. We play games since we were kids but we never thought we would be able to create one. We believed that all games were made in 3D by huge studios. Everything changed the day we played Machinarium. We were amazed by this charming hand drawn game. So why not create our own point-and-click game with our drawings?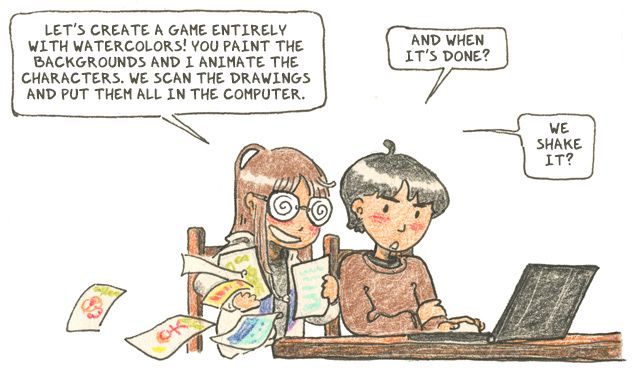 To make our task easier, we use Wintermute, a free game engine. It's designed to create point-and-click games so we can focus on the art and the story. Of course, making a game with watercolors implies some constraints and difficulties. We'll talk about them in a coming article.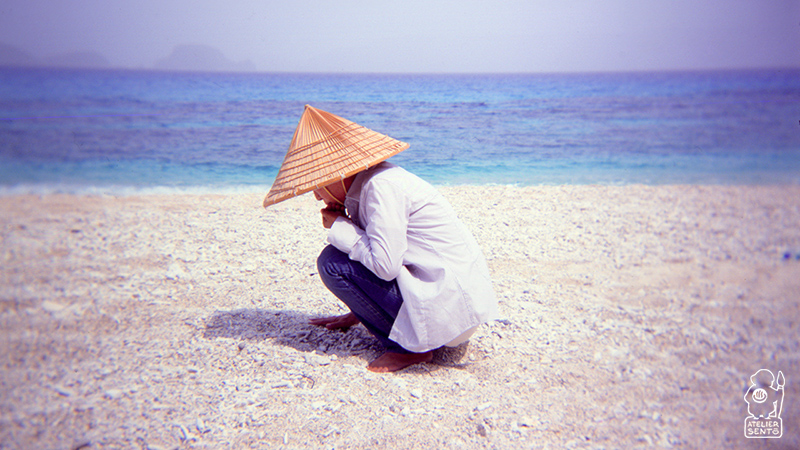 The Coral Cave is inspired by a travel in Okinawa, a beautiful archipelago at the very south of Japan. We traveled there for one month, during the off-season so we were able to move freely from island to island, without worrying about booking in advance. It was wonderful to board ferries to cross the sea. Each island was like a new world to explore, with its small villages, decorated streets, secret paths in the forest, mysterious ruins on hilltops.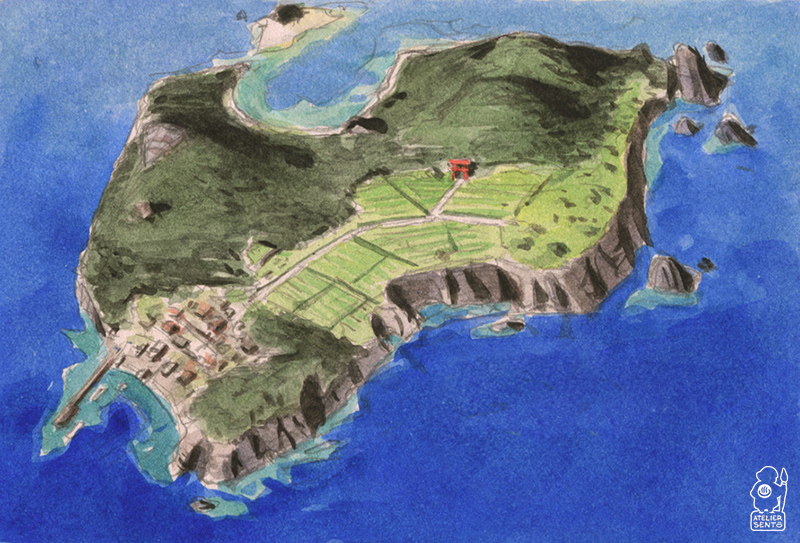 In Okinawa, we stayed on Minnajima, a tiny crescent-shaped island off the coast of Motobu. There are only a few houses on this island. During our exploration, we continued to come cross the same group of children. Trying to imagine their adventures we got the idea of the game and its main character: Mizuka.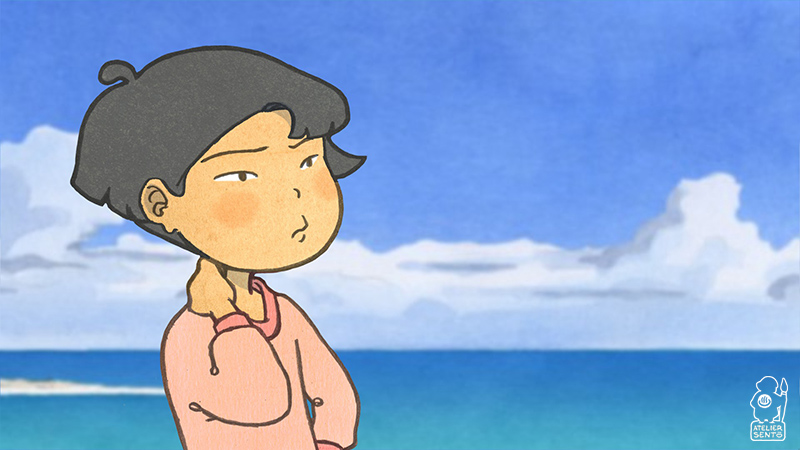 Mizuka is a lively little girl. We gave her the name of a very good friend from Niigata who loves Okinawa without ever having been able to go there. Her daughter Saki-chan, inspired us to draw the character.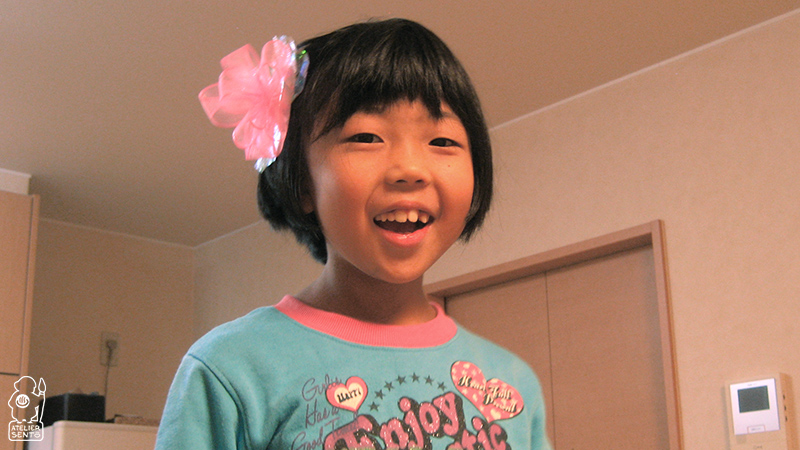 We really care about that girl and her mother. We hope to be able to communicate this feeling with the players.
Thank you for reading and see you soon for another article!
Meanwhile, you can also follow us on facebook and twitter or suscribe to our newsletter!