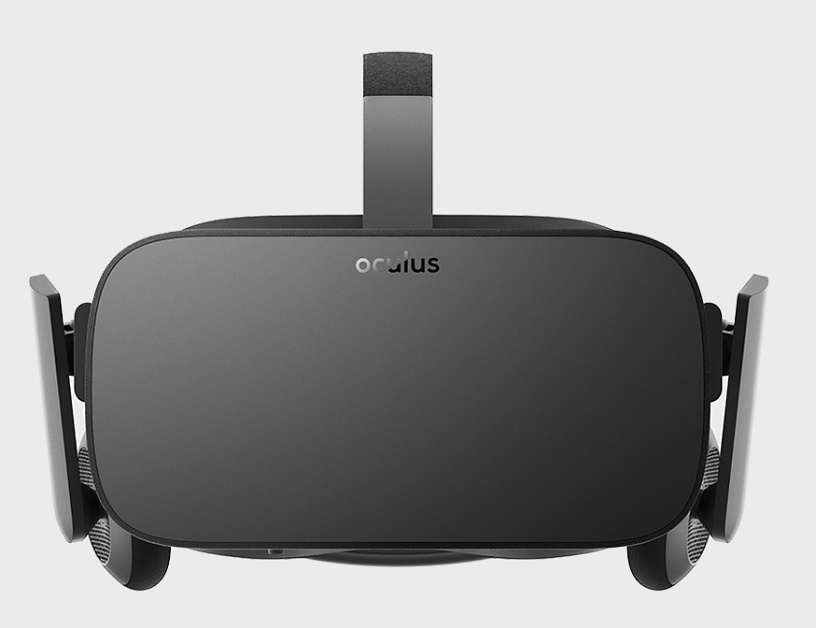 Black Friday is here, which means it's the perfect time to shell out for all that expensive gaming hardware you've been meaning to pick up. With all of the major virtual reality systems now released, this is the first time we'll have seen any sort of significant discount on the base hardware itself. Except for the PlayStation VR, that is, considering it was only released last month. But even then, you can get some PSVR accessories for a damn good price. Here are the best deals, and where to get them.
Virtual Reality PC Bundle Deals
Oculus Rift + CyberPower PC Bundle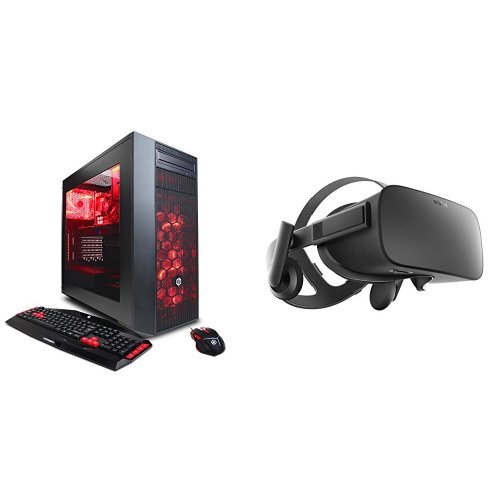 One of the biggest deals is this VR-ready PC bundle that ships with an Oculus Rift, for just US$999. That's approximately US$300 off the regular price. At the time of posting, there's just under eight hours left on this bundle deal, since Amazon is rolling out new deals in intervals over the course of Black Friday. The PC itself contains a Radeon RX 480 GPU, Intel i5-6402P CPU, and 8GB of DDR4 RAM.
Oculus Rift + Alienware PC Bundle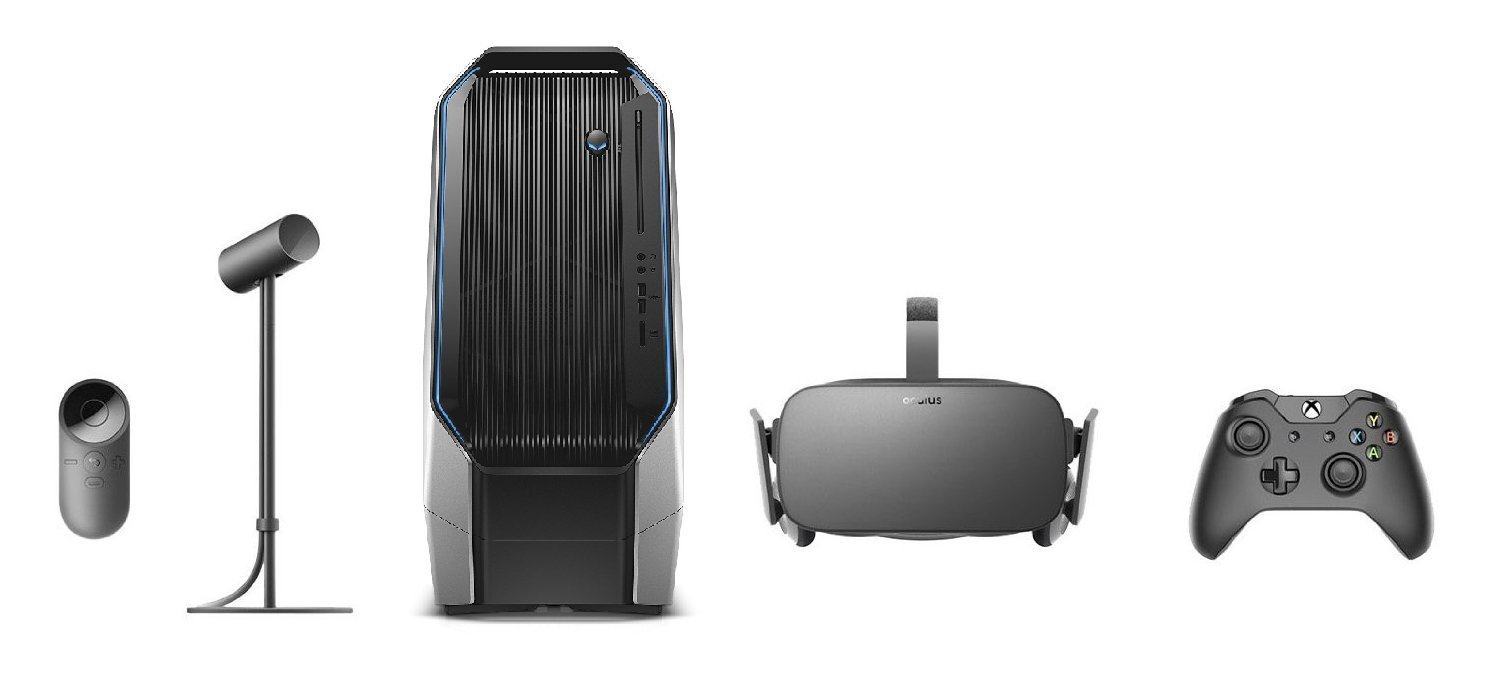 If you want to shell out for the high-spec stuff, this Alienware PC bundle that ships with an Oculus Rift is the way to go. It'll set you back US$2,799, but that's down from its usual asking price of US$3,758 – which means you're saving just under US$960. The Alienware desktop build contains a GeForce GTX 1080, a Core i7-6800k, and 16GB of DDR4 RAM.
Oculus Rift + Lenovo PC Bundle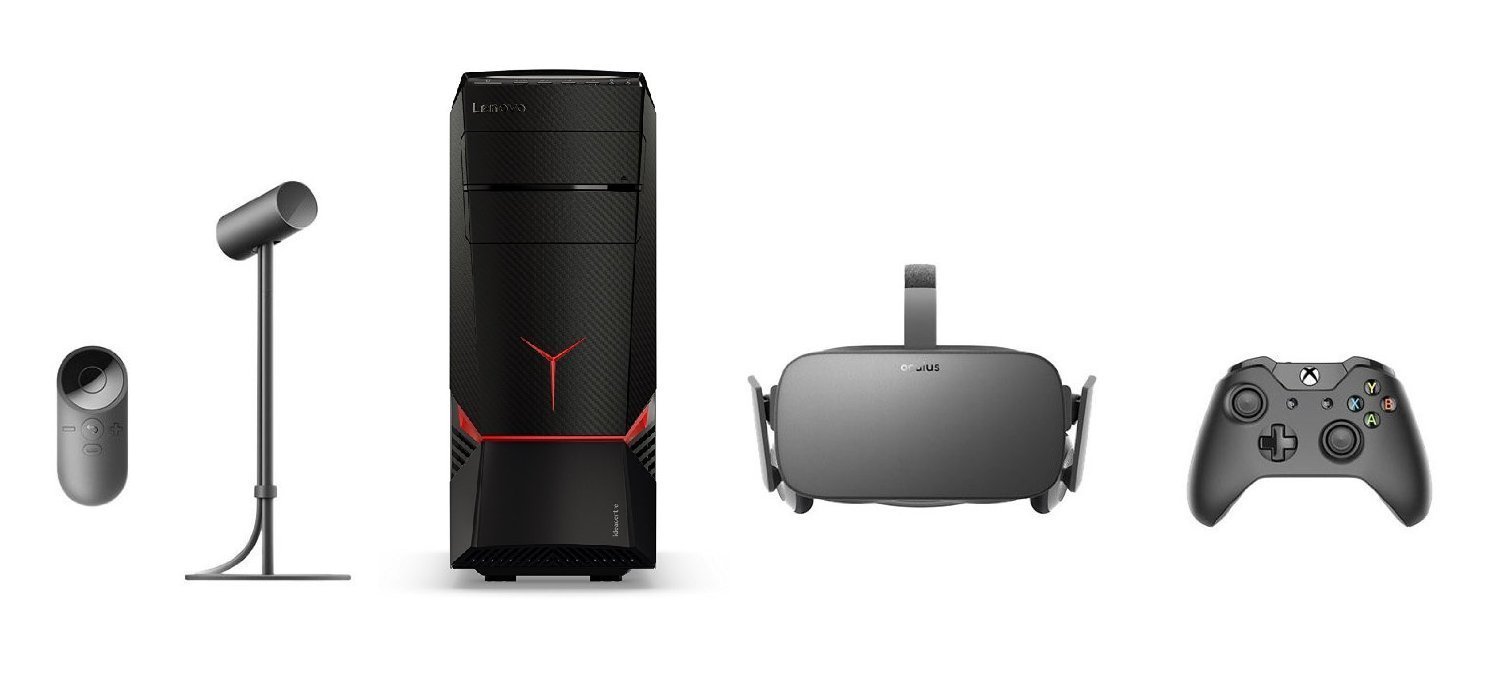 If the low-end CyberPower PC and the high-end Alienware bundle isn't your style, then check out this Lenovo and Oculus Rift bundle for a mid-range setup. The Lenovo desktop PC contains a GeForce GTX 1070, a Core i5-6600, and 8GB of GDDR5 RAM. It's more modest than the above, sure, but still perfectly VR-ready. It'll set you back US$1,579, which is US$200 off the non-sale price.
If you're up for something slightly more powerful, you can get the same bundle with a higher-spec Lenovo system for US$2,249 – saving a similar US$200. This system contains a GTX 1080, i7-6600K, and 16GB of GDDR5 RAM.
Oculus Rift Deals
Oculus Rift + EVE Valkyrie / Store Credit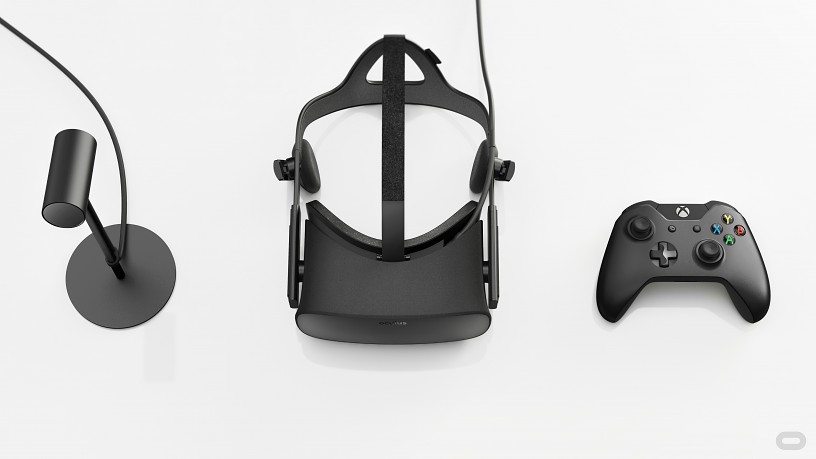 While the Oculus Rift itself isn't receiving a Black Friday discount through Amazon, you do get a couple of extra goodies if you buy one now. You'll get a free copy of EVE: Valkyrie, worth US$60, as well as US$100 of Oculus Store credit for spending within Oculus Home.
Oculus Store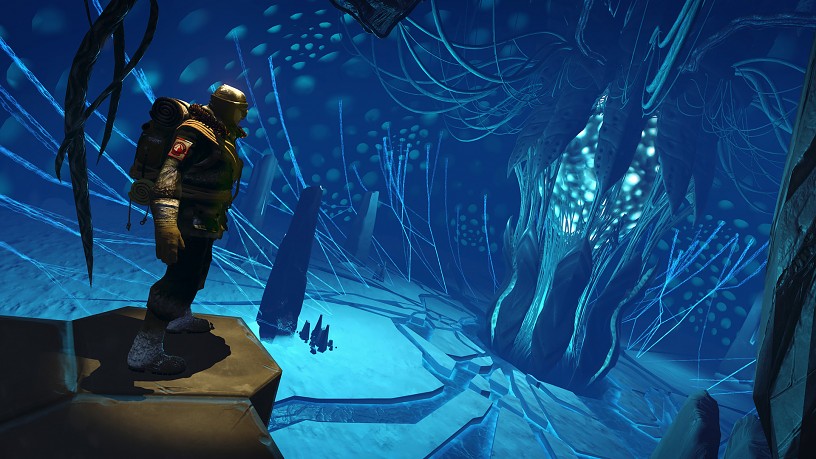 Oculus only has a couple of games on sale, but they're some pretty big titles. Insomniac's Oculus Rift-exclusive third-person game, Edge of Nowhere, is currently 25% off. Codemasters' Dirt Rally, meanwhile, is 33% off.
HTC Vive Deals
HTC Vive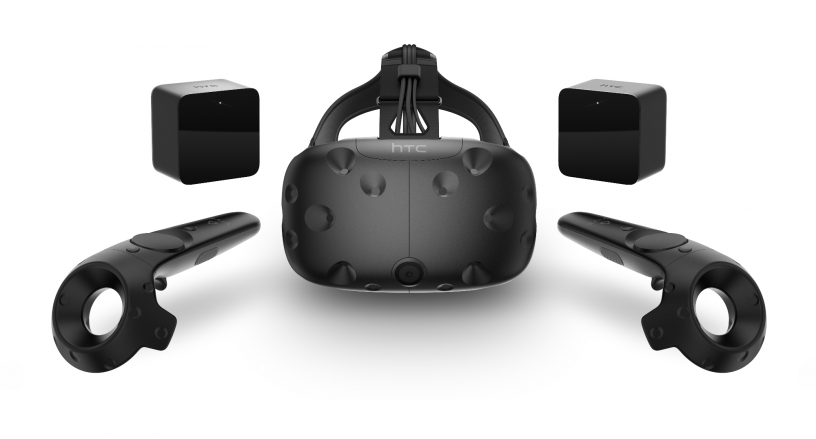 Starting in just under six hours, the HTC Vive will be available on Amazon for $100 off. This pack still includes the free games that ship with Vives ordered through HTC itself: The Gallery: Call of the Starseed Episode 1, and Zombie Training Simulator. The same $100 discount is also being offered through the UK Vive Store, and its retail partners such as GAME.
Viveport VR Games and Apps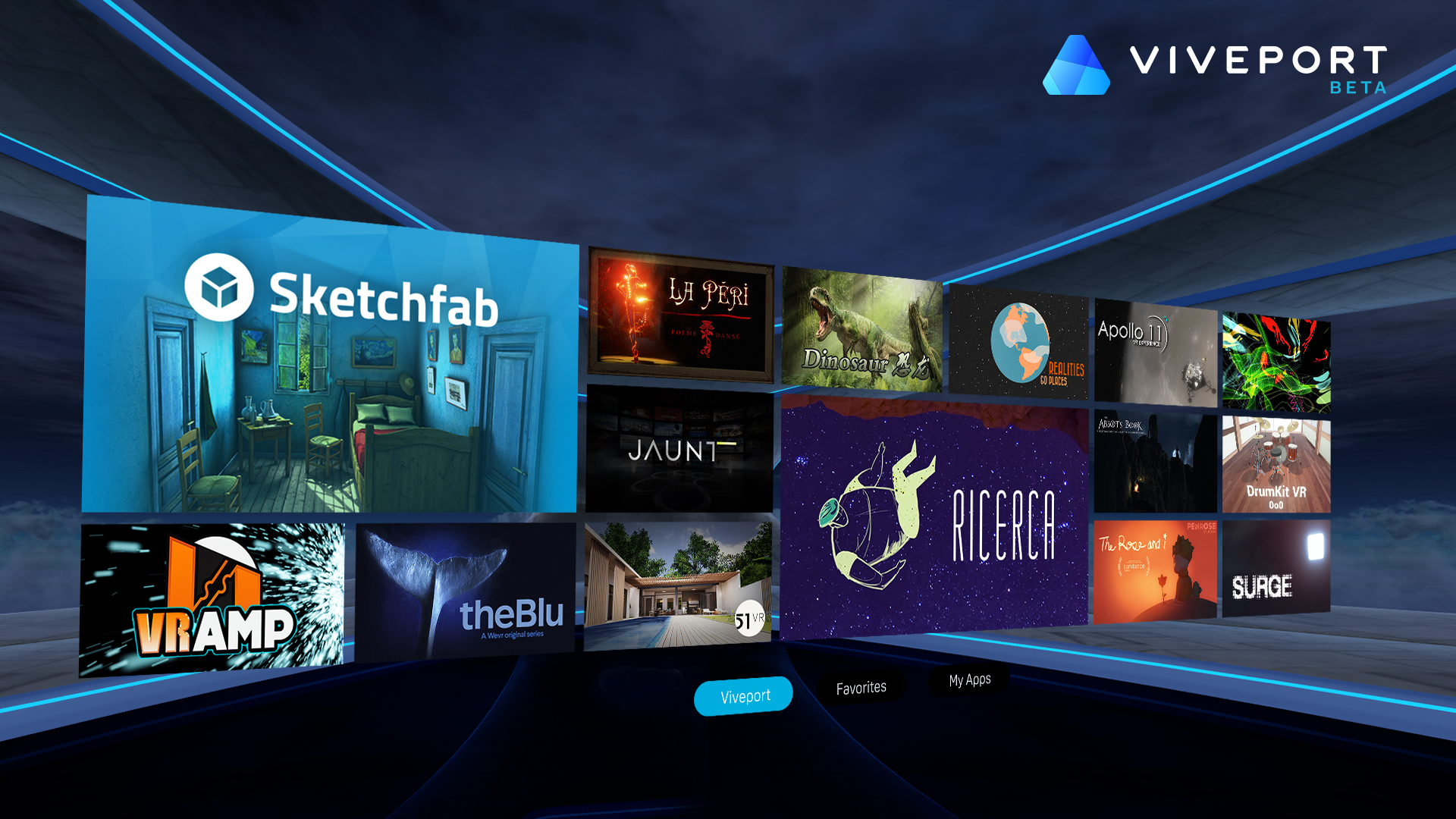 HTC alternative digital distribution platform to Steam, Viveport, is having its own Black Friday sale. Regardless of what you buy, if you spend over AU$40, you'll receive AU$15 in store credit to spend within Viveport. You can pick up VR games such as Cloudlands: VR Minigolf and World of Diving for 50% off.
HTC Vive + HP PC Bundle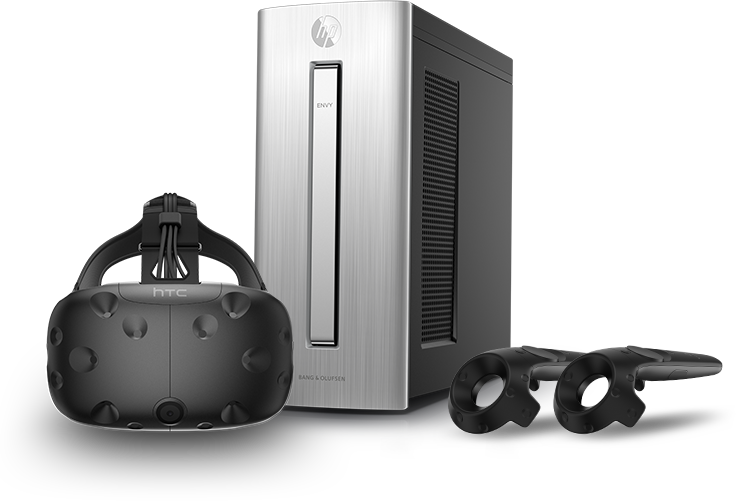 Though Amazon isn't offering any Vive VR-ready PC bundles like it is for the Oculus Rift, you can still get a Vive bundle through the Vive UK store. This bundle includes a HTC Vive along with a HP Envy 750 VR-ready PC, which is packing a Radeon TX 480, Core i5-6400, and 8GB of DDR4 SDRAM. It'll set you back GBP£1,399, which is a £100 saving.
PlayStation VR Deals
PlayStation Move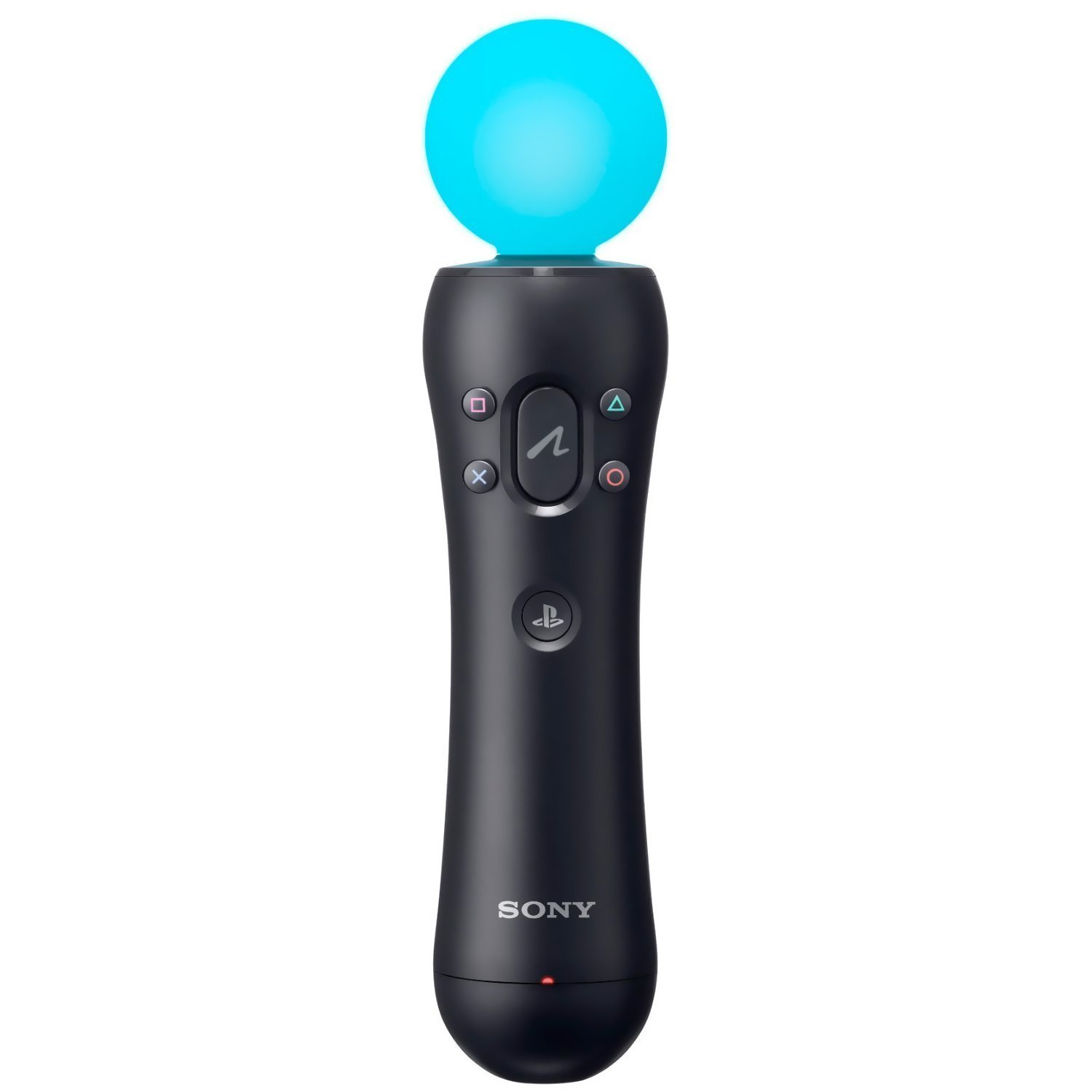 The PlayStation VR headset itself isn't discounted, but you can pick up the hard-to-find PlayStation Move controllers for a discounted price. Avoid buying the price-inflated newly-packaged twin-pack, and pick up individual Move controllers on Amazon for US$34.95, saving US$15.
PlayStation Camera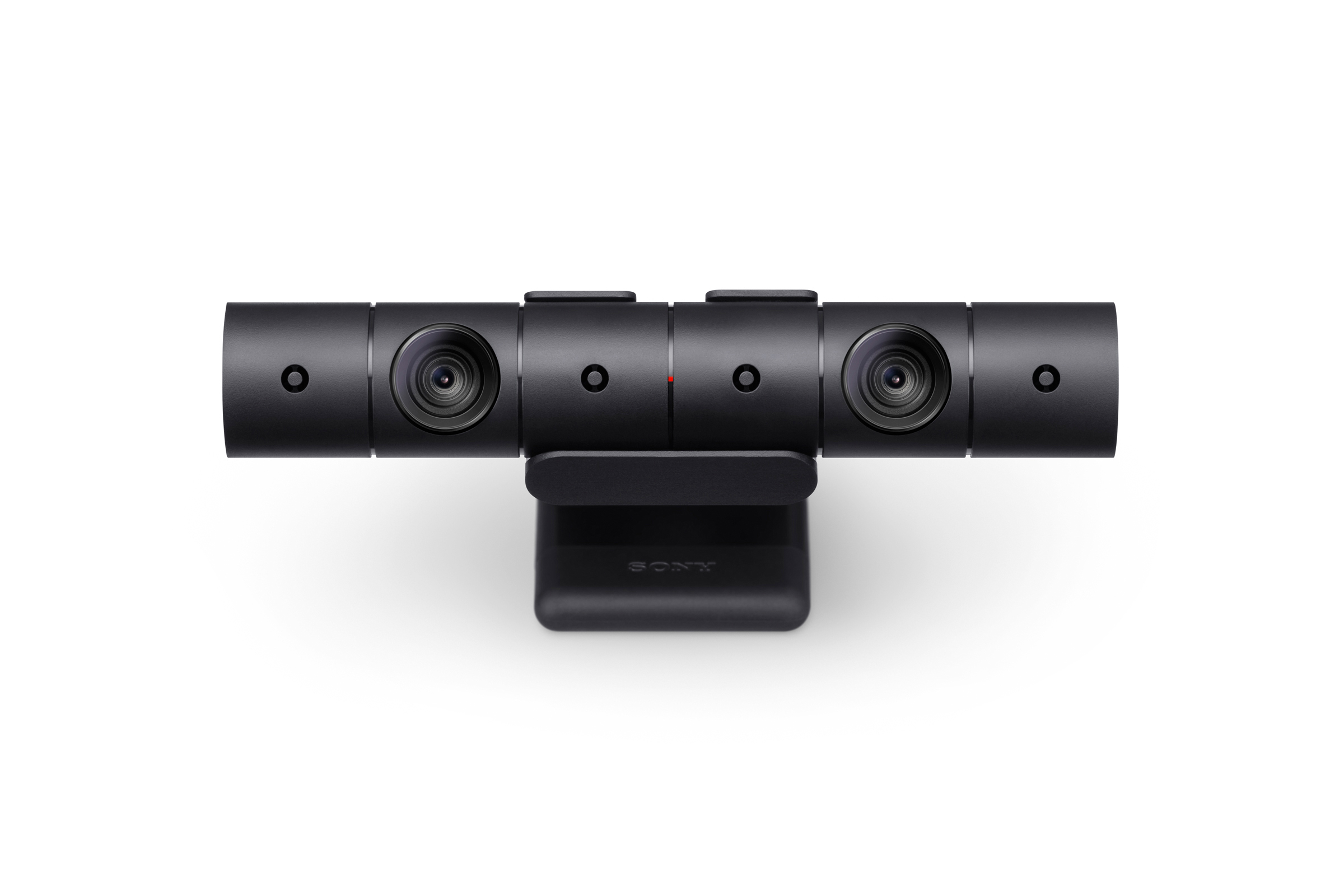 The other PlayStation VR accessory you'll want to pick up for cheap is the new PlayStation Camera, which is required for certain PlayStation VR games. Amazon is currently stocking the redesigned PlayStation 4 model for US$29.99, which will save you US$30 from the usual asking price.