The Beasts are coming!
There are hundreds of beasts all over the world now, we need to track them down to stop them!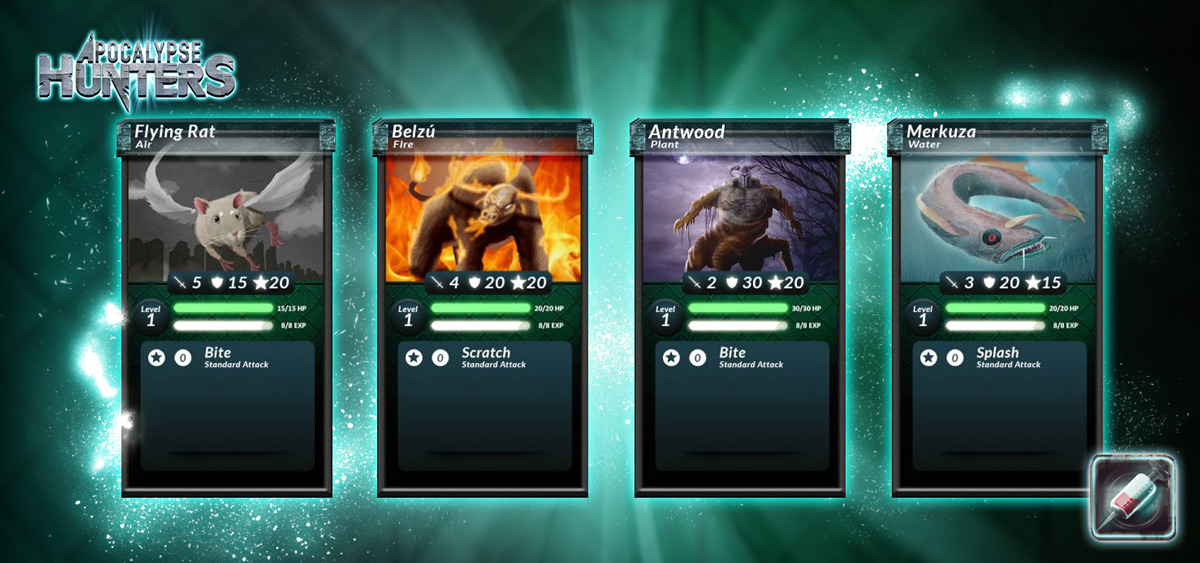 In this first herd, we face 4 different beasts from all types.
Flying Rat (Air)
Belzú (Fire)
Antwood (Plant)
Merkuza (Water)
You'll need to plan your fight before trying to neutralize them. As you may know, water beasts are good vs fire, but weak against plant!
Plan ahead so you can get the best strategy win the most experience and capture all!
How To get them
This first card set can be hunted anywhere around you.
Follow us to be informed about the next releases:
Facebook: Facebook.com
Twitter: Twitter.com