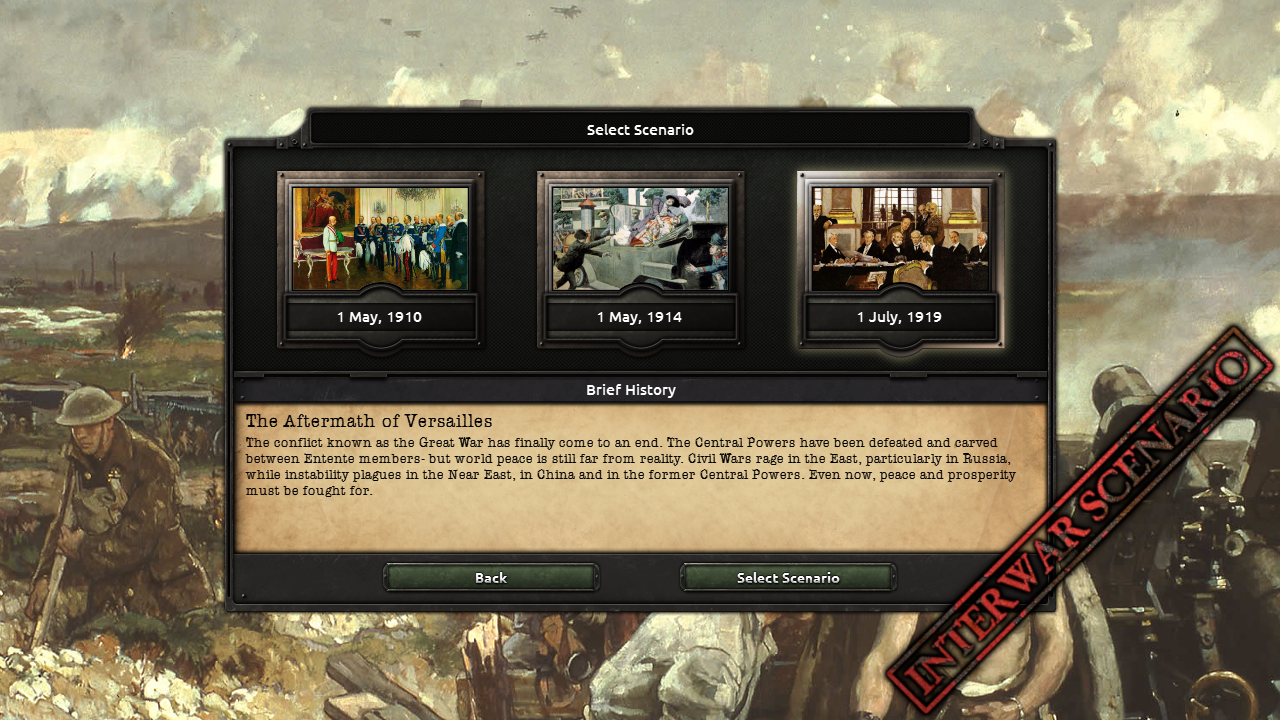 Hello Guys!
Today we released a Major Update for the Mod, one of the biggest update made with a complete New Interwar Scenario! 🥳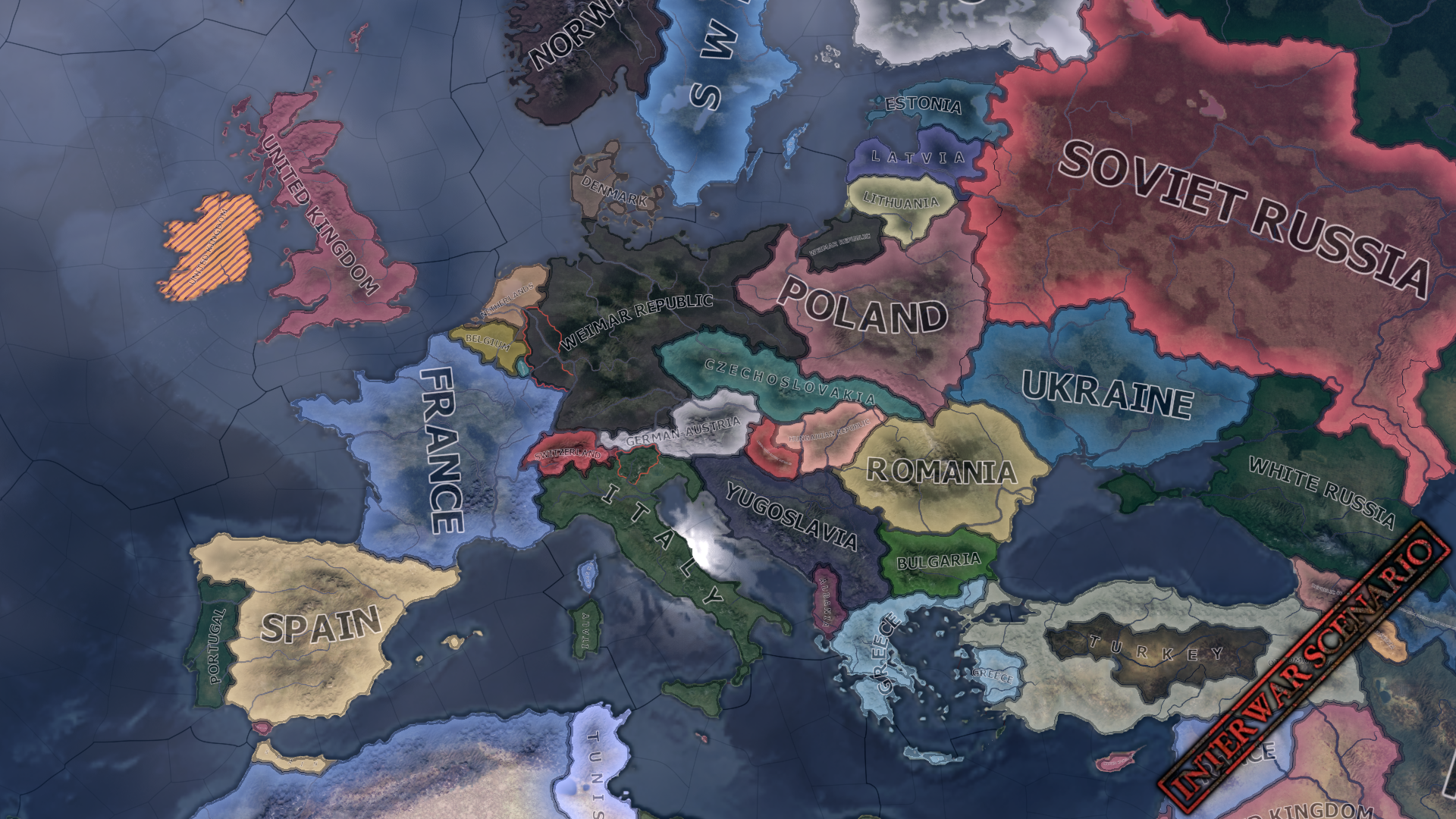 You can start in 1919 in an unpredictable shaken world just after the Treaty of Versailles! Among the changes, you'll discover a complete National Focus Tree for Poland as well as many technologies, events and ahistorical opportunities! The Polish-Soviet War, the Turkish War of Independence and the Russian Civil War haven't been forgotten!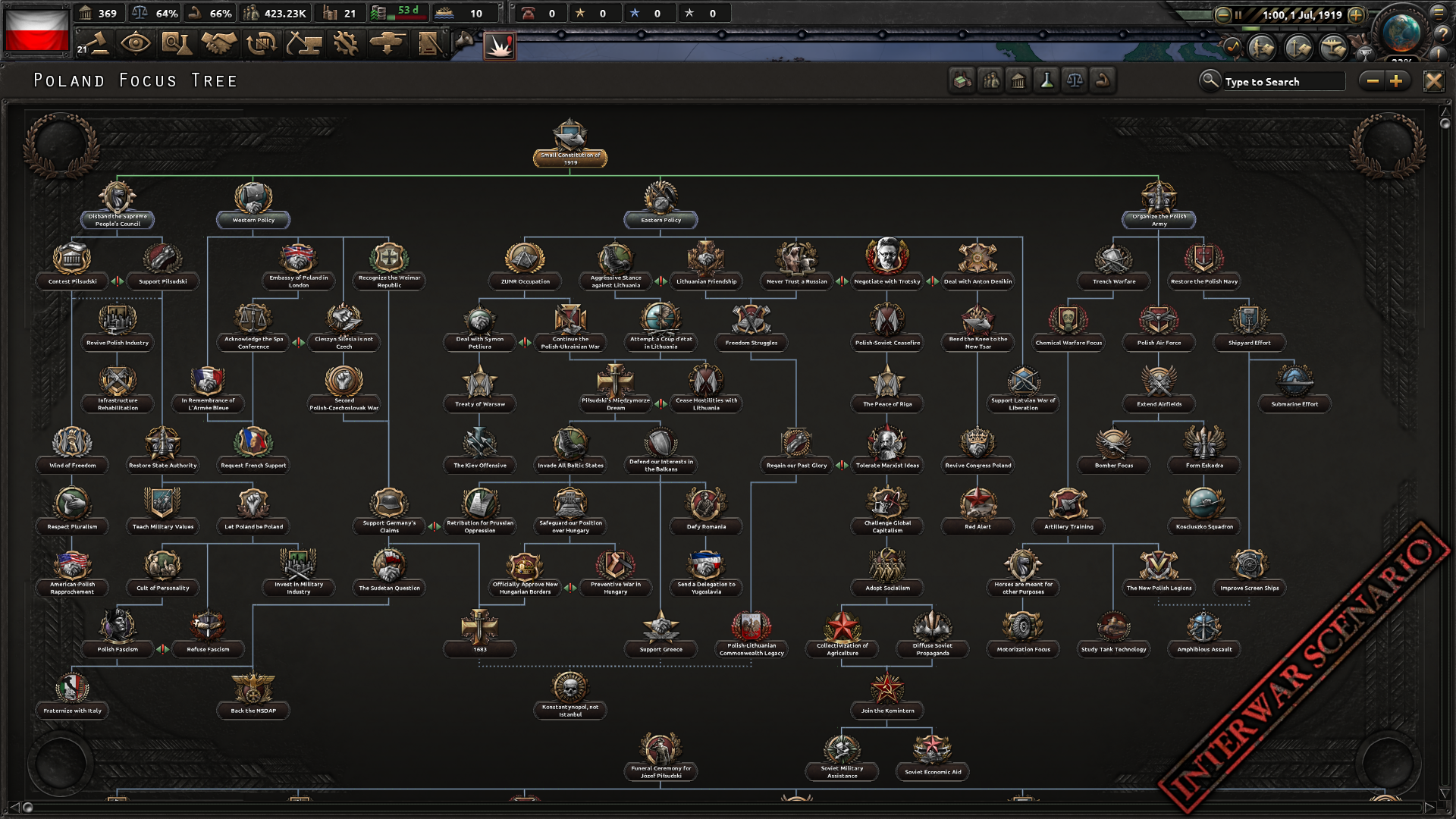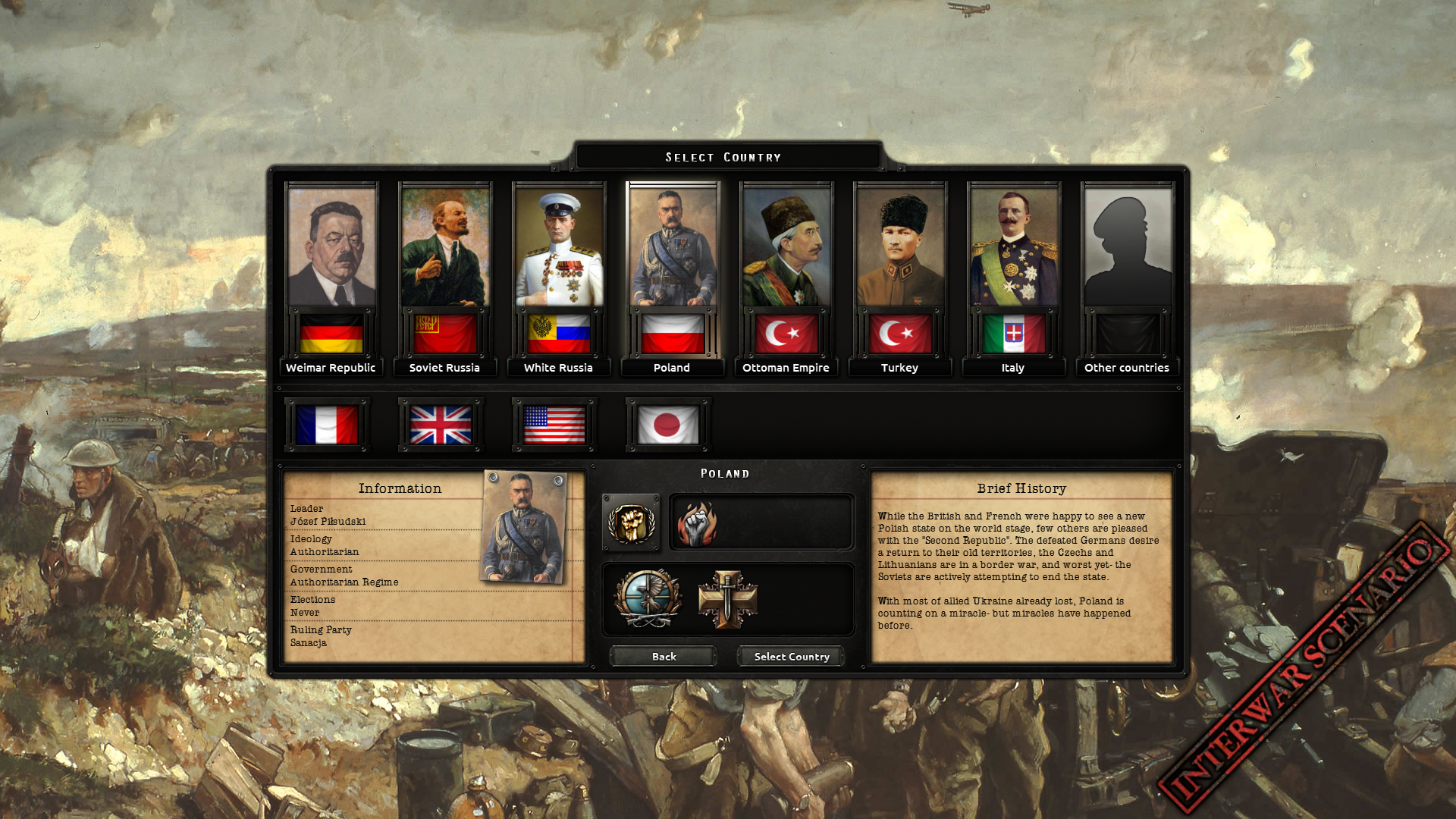 We strongly recommend you to play Poland to better appreciate the situation and all the new things brought by this update. The Soviet Russia, the White Russia and the Weimar Republic can be interesting too but we accorded a special attention to the country of Józef Piłsudski!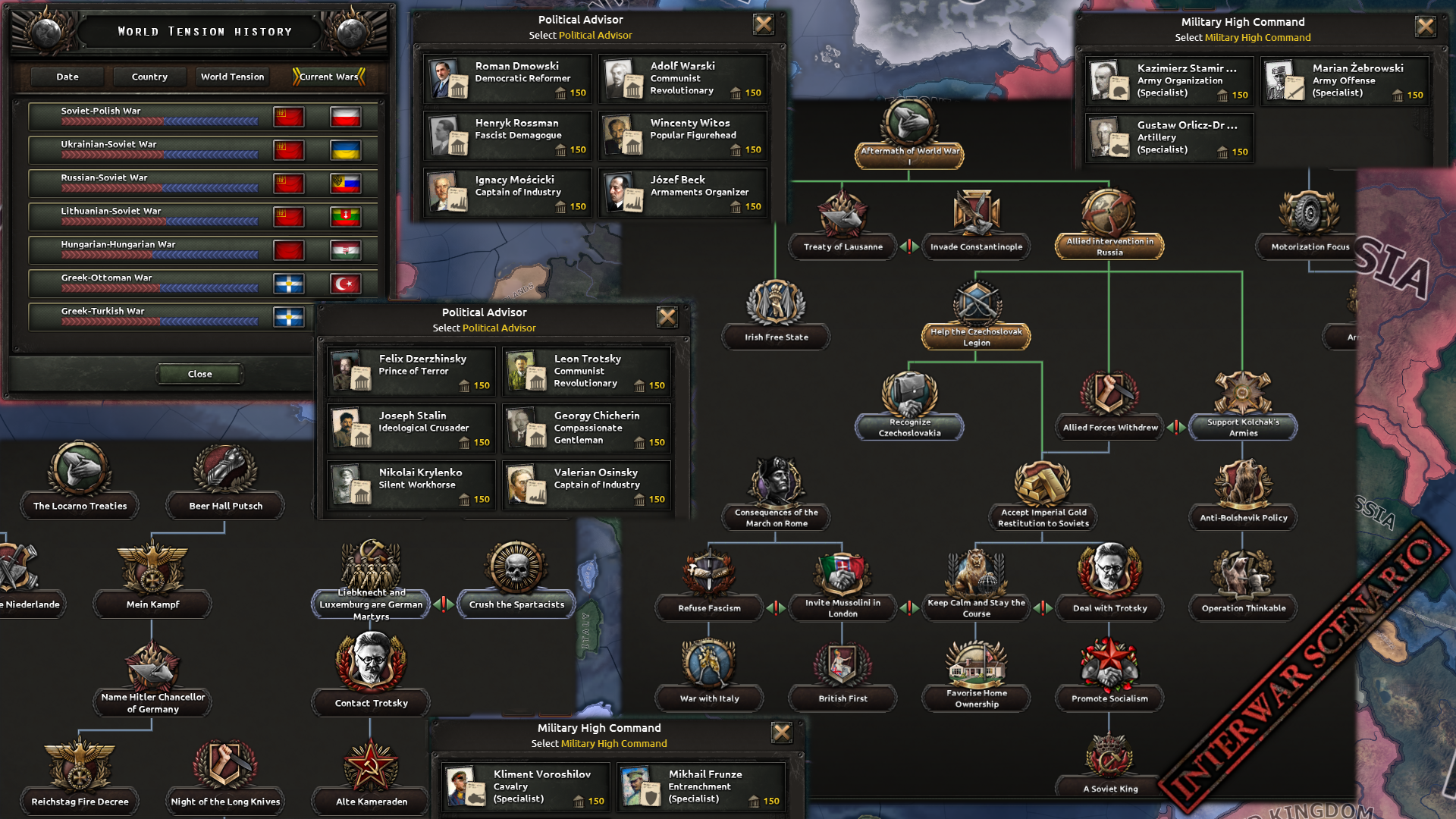 The complete Changelog is available here.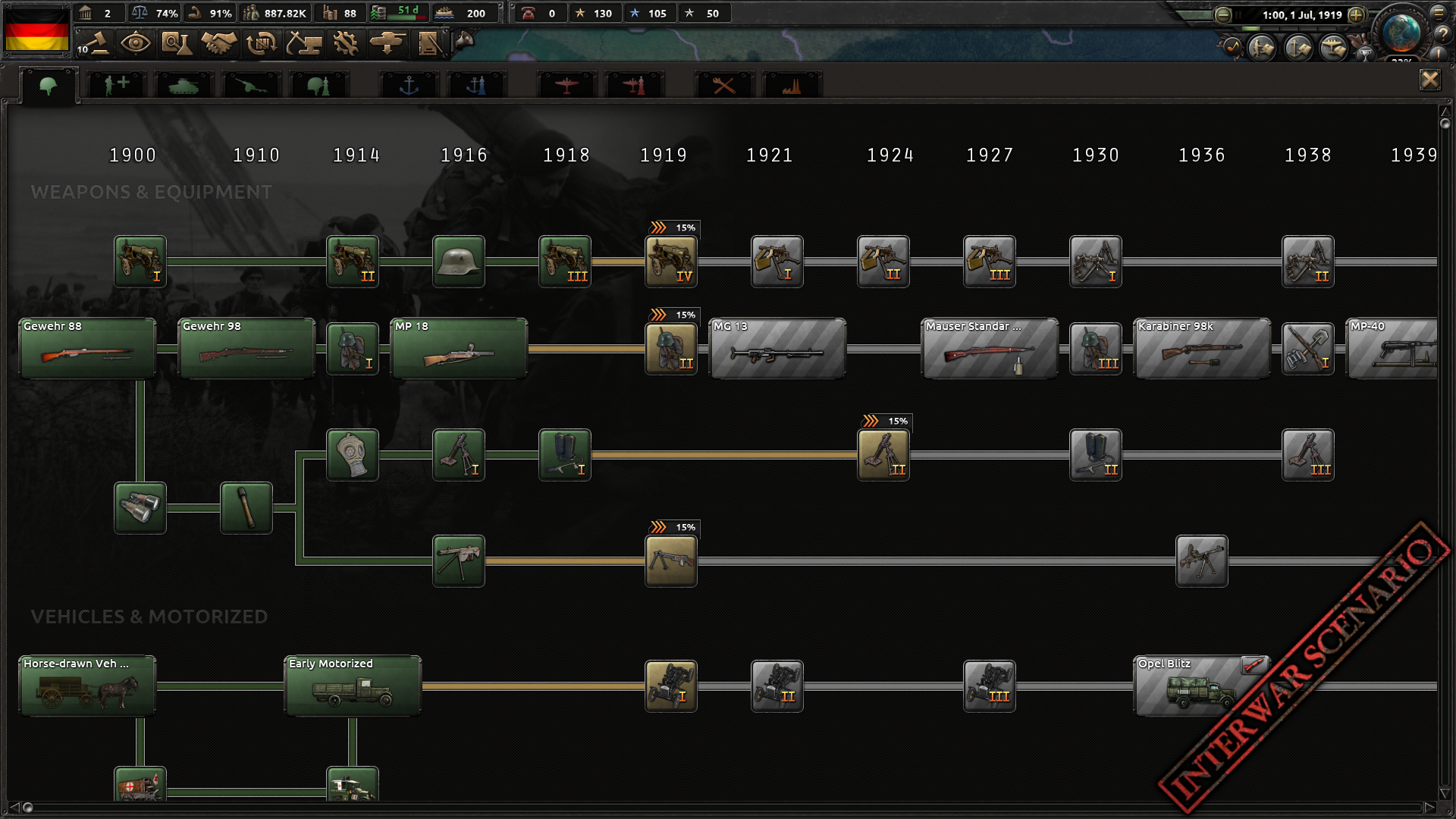 We hope you will enjoy this new update and thanks again for your support since so many years. Have fun!
For those who wants to support us, we are currently developing our own WW1 Grand Strategy game: Fields of History: The Great War 💪