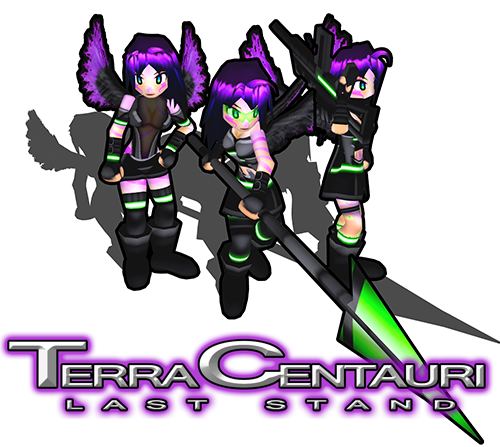 NEWS: Terra Centauri is having its first public beta Release!
"Terra Centauri: Last Stand" is a single player real time strategy game, with some RPG elements. An ambitious project, the idea is to create a universe full of various playable races, lifeforms, vehicles, and locations. The Idea is that with continuous support from fans Terra can continue to grow and evolve.
Story
In a lonely planet circulating a distant star, a war of survival rages on. There a sentient race, the Valkyries struggle to protect their world and themselves against the parasitic organisms Devourers. Explore large maps for resources, treasure, and other advantages to fight back the relentless horde of Devourers.
Media:
Download 0.5 Beta for Windows and Linux here:
Development is heavily influenced by support from the community! Support Terra's Development here: