This week we've been focused on polishing up the game to get closer and closer towards a second demo. Back in July, we released the first demo (when the game was still known as Technicolour Rain) and since then we've taken all the feedback from that and combined that with two new levels and a whole host of new features and modding tools to create the second demo. Here's an overview of the changes since that first demo:
Two new levels
"No Man's Land" and "Ghost Stories" are new to the chapter pool for this next demo. No Man's Land introduces a few new features including bullet-proof armour for enemies and choice-based scenarios. Based on the player's actions in "Enemies" (the previous chapter in the demo), they will get a different final map of the level.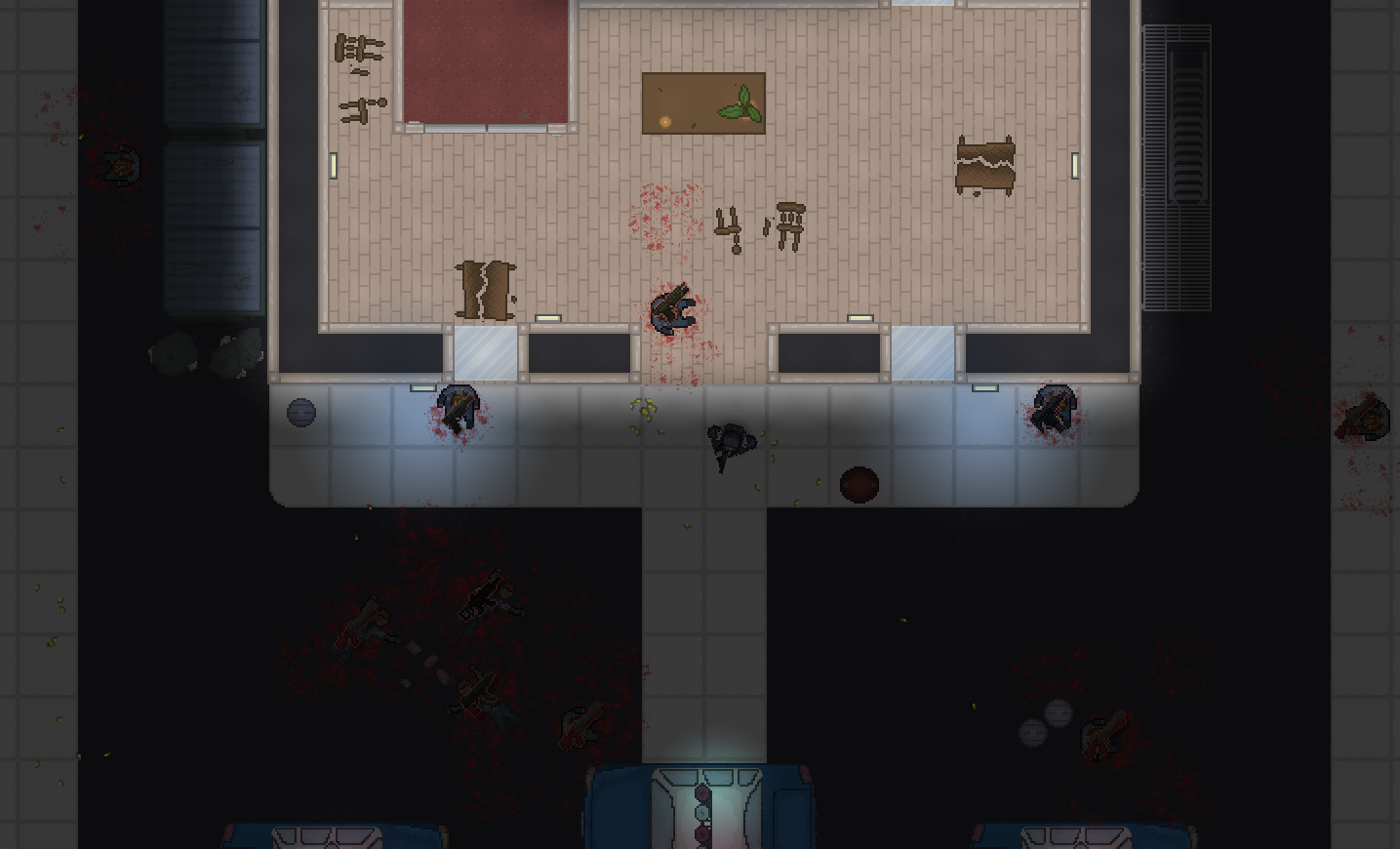 The following level, "Ghost Stories" follows on from the choice-based scenario in No Man's Land. Players who made the choice of killing Jacob in "Enemies" will begin in a jail scene where they need to use their new ability, "Ghost Form", to get their copy through the jail bars, possess the jailer and force him to open the bars. We also experimented with having only one type of gun, with limited ammo, available on the level.
Improved difficulty
There was a lot of feedback on the overall difficulty of the game. The biggest complaint was that you didn't need to use the copies at all. That was true. We've upped the difficulty so that copies aren't a necessity, but are extremely useful and provide the player with a lot of utility to get out of tricky situations. We've also added a new copy ability that'll come in handy in later chapters.
Better modding
The first demo launched with limited modding. You could create your own levels and have your own sprites but we realised that wasn't enough. Now, you can customise almost everything about your mod. Here's a list of some of the things you can now do:
You can customise the abilities that the player has available.
You can customise the type of gun and the amount of ammo the player starts a level with.
You can customise guns:

You can now choose to enable or disable the vanilla guns.
You can now add your own guns with custom models, bullets, sounds and more! Want to make melee weapons? You can technically do that now.
We've added a lot between now and the previous demo so I've probably missed a few important things. Fortunately, you'll be able to experience the demo for yourself in about two weeks. Again, the demo will be completely free and available on Windows, Mac and Linux. There might not be an update next week since we'll be spending the following two weeks polishing the game. You can read the blog post on the subject here.