Concept Art
The first of all I have made concept of main hero. We were thinking about dynamical weight of Sumoman. We found two ways for it – start game with a slim hero, and finish it as a real yokozuna. And second way is to link weight to sushi - eat more to became bigger. Jumping and running burn fat off. It seemed us too difficult, and we've decided to postpone this feature. But now I think, that we can try to make it. What do you think about it?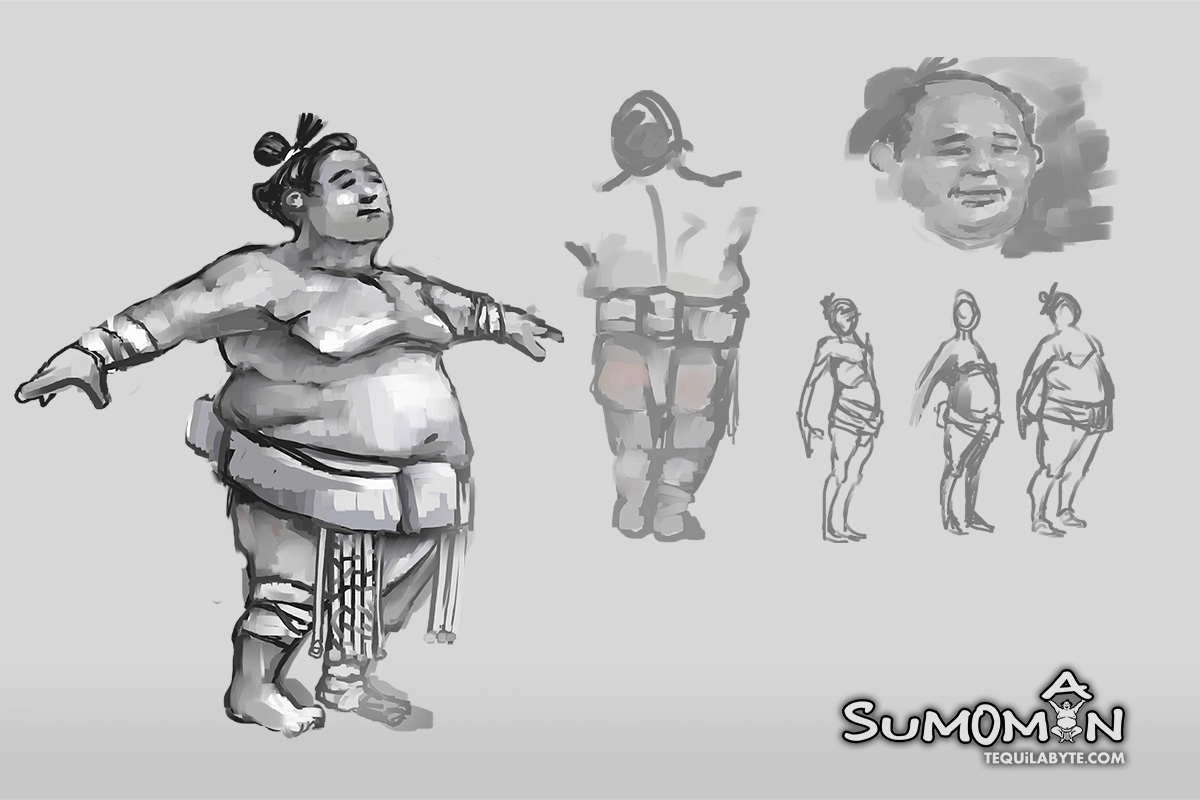 The second picture shows you some guys, who sleep like a dead. They can not wake up before Sumoman fight off Evil Mage. We are going add sleeping characters over the levels, that will be snoring like Homer Simpson. I think after Sumoman disenchant peoples of this island, this ninja will kill that poor guy, but it is the other story...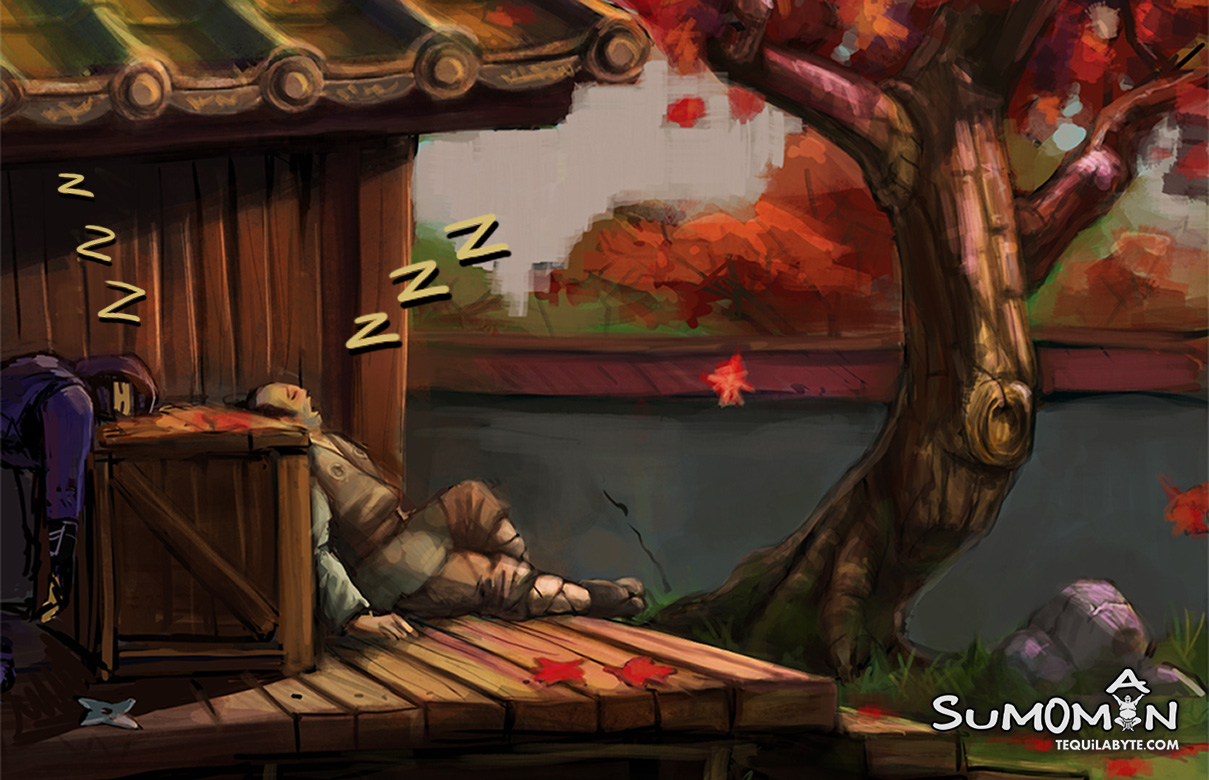 We are planing to link Sumoman's ability to rewind time to a magic mechanical watches which Evil Mage uses for keeping island in the sleep. To brake charmes Sumoman needs to enter this watches and break it. May be it is little stupid. We will think about it later.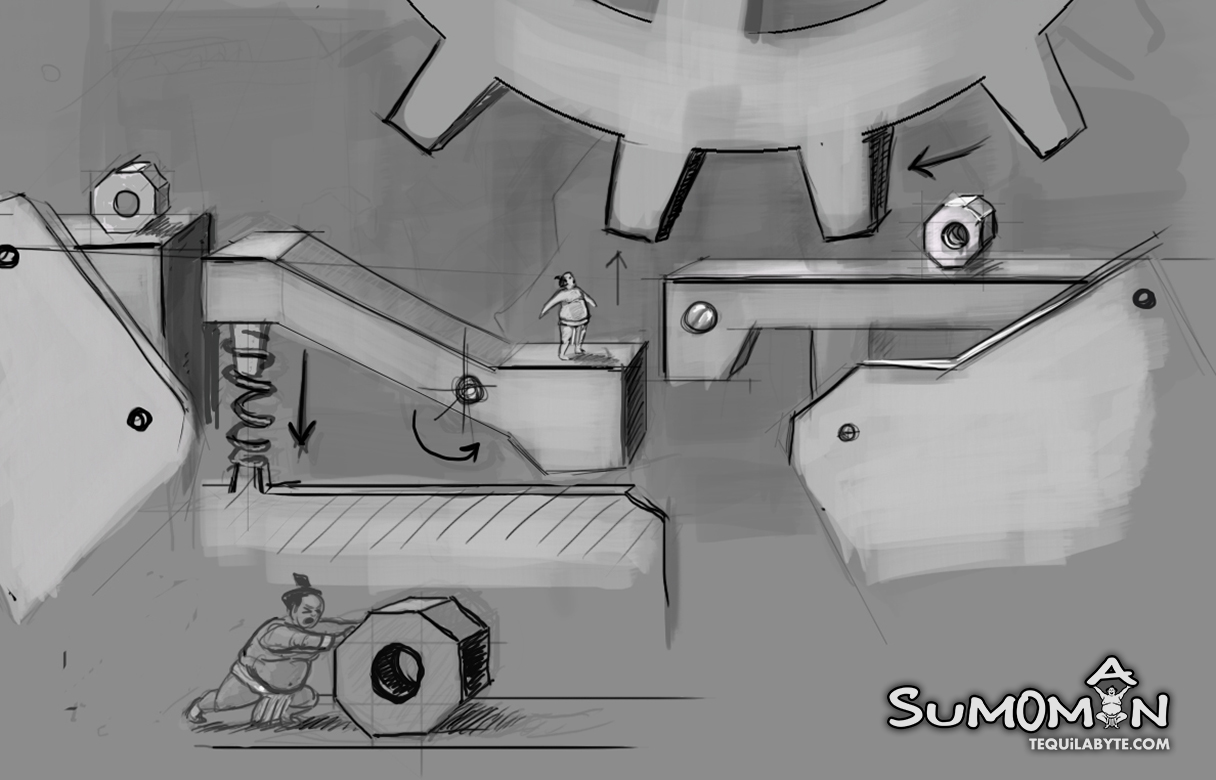 And the last picture I have made for sumoman jast a som kind of training.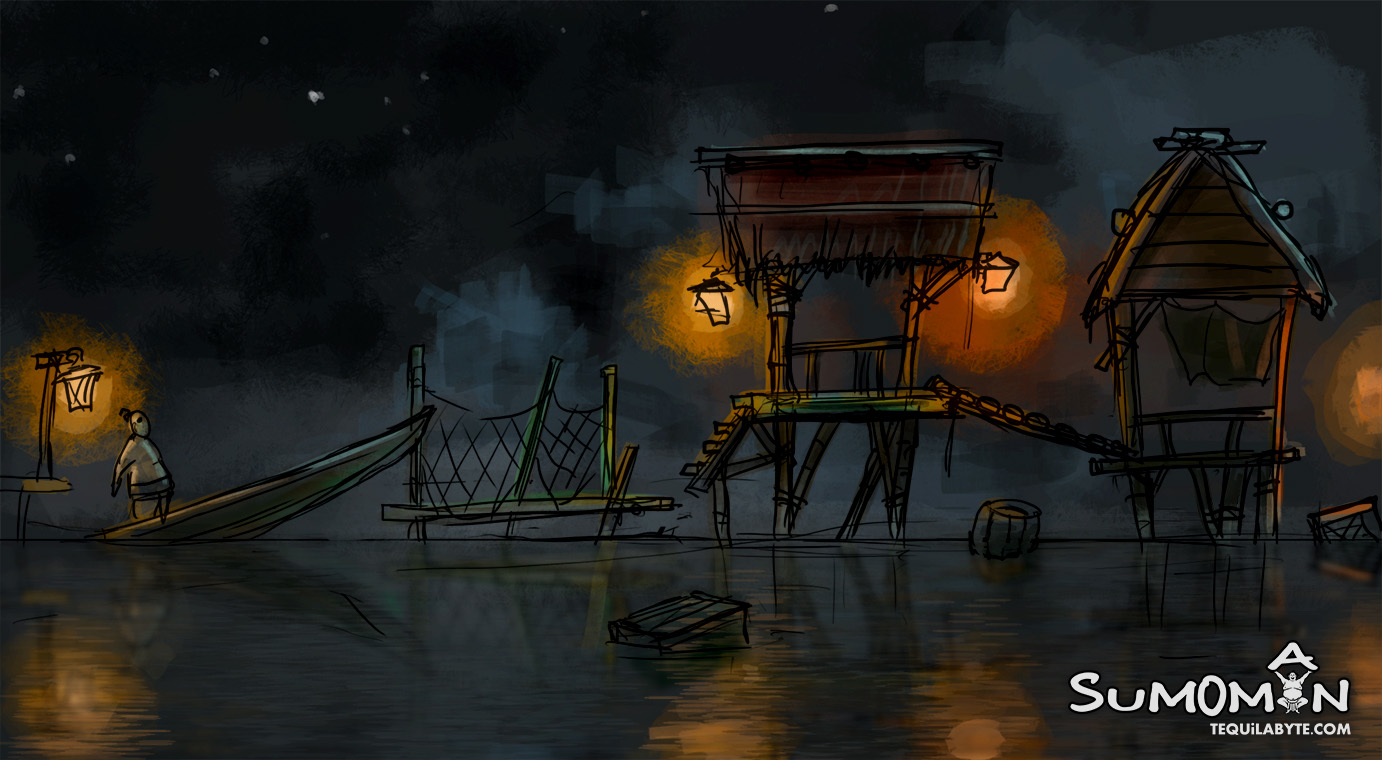 Stay tuned and support us on Greenlight!