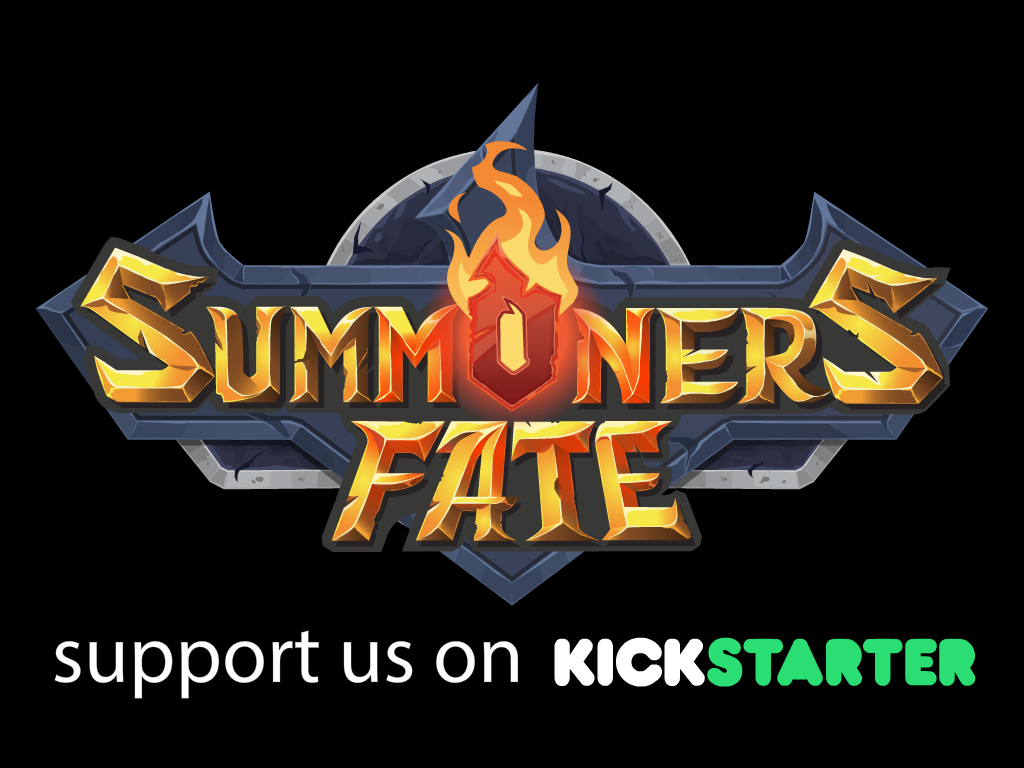 D20Studios, a passionate three person indie team based in SLC, Utah, is excited to announce the launch of their Kickstarter campaign for Summoners Fate. Summoners Fate is a top-down adventure that combines exploration, card collecting and tactical combat.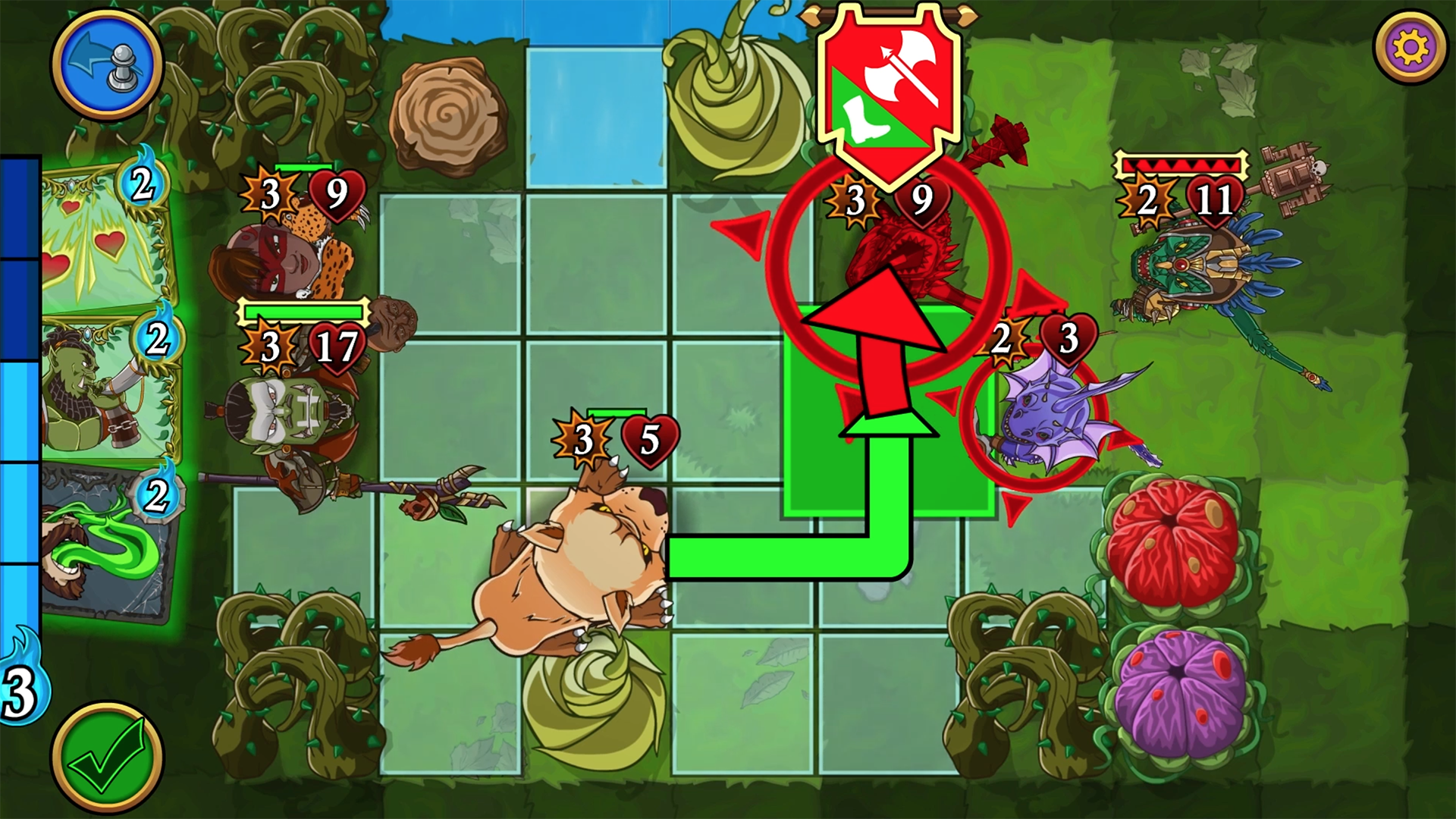 Intuitive controls allow you to issue commands by dragging a character directly to a target.
About the Project
Summoners Fate is inspired by our favorite tabletop, role playing, and collectible card games we played growing up. There's a satisfaction playing these games that goes beyond winning: the creative expression of building a team, devising a play style that's unique to you, and seeing your carefully planned strategy culminate in an epic experience shared with friends. Our goal is to capture this amazing feeling of creativity and strategic mastery in a modernized game that's fast and fun for those of us living in a world that often goes by too fast without it.
The Kickstarter launched on October 23rd and will run until November 17th at 10AM MT. The team has a funding goal of $10K with intent to use the funds to polish and refine the game to a standard of truly exceptional quality.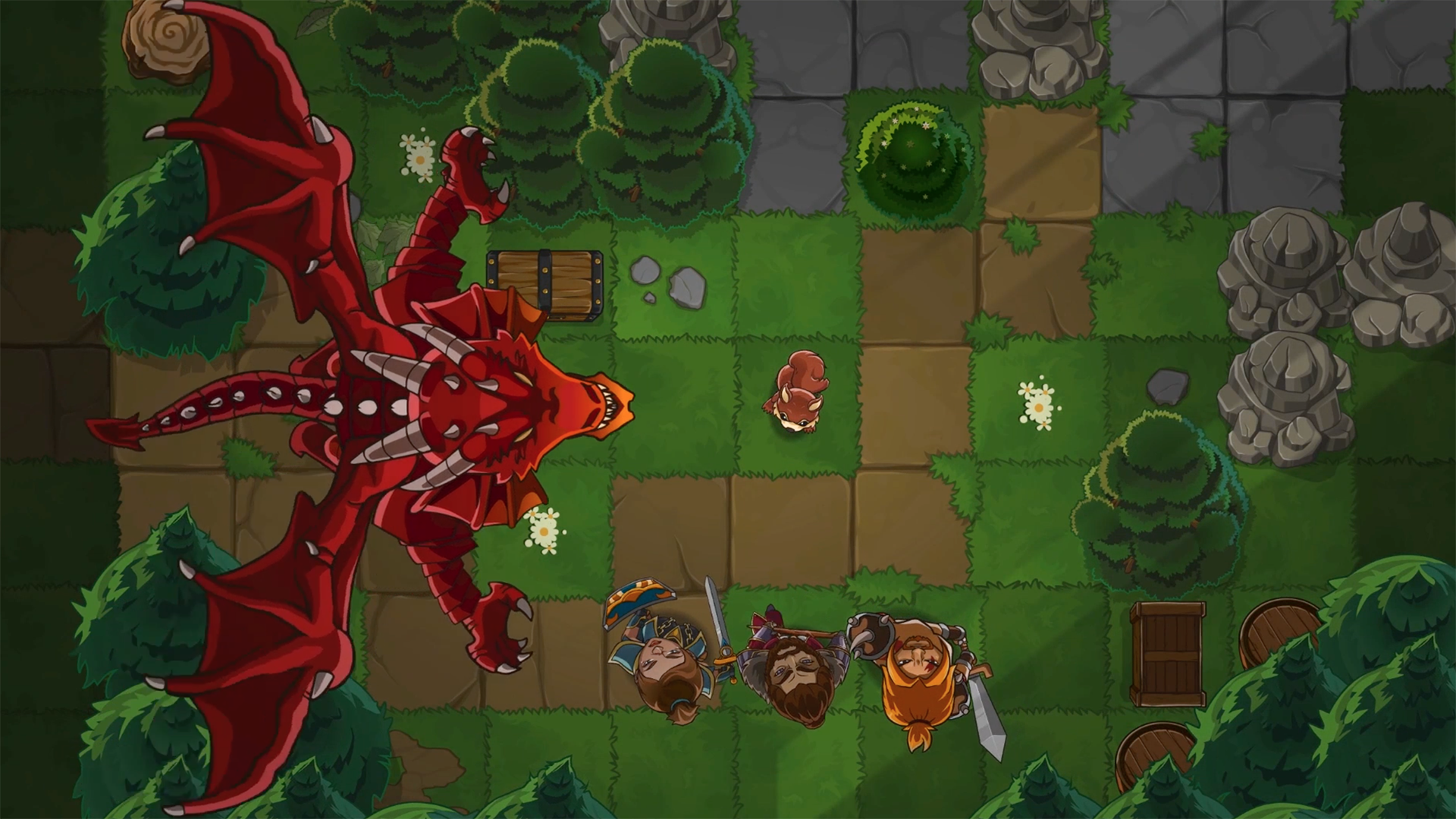 Red Dragon flies overhead high in the highland mountains
Community Driven Development
The team, consisting of Ross Przybylski (developer), his wife Kelly (marketing) and local animator Peter Jones, began working on the project 18 months ago when Ross left EA to pursue his dream of creating community driven indie games. Community driven development is a pillar of Summoners Fate. Everything from game design, control interface, artistic direction and naming of characters has been shared and influenced by community feedback. Most recently, the music in the trailer was decided by community vote on a competition that included finalists from across the globe. The team even created a custom themed "Squirrel Overrun" card deck inspired by the suggestions of one of their engaged fans. "We've involved community since the very beginning and our game is better because of it. With our Kickstarter, we hope to take community building and our game's polish to the next level so that we can deliver a truly exceptional product players will enjoy".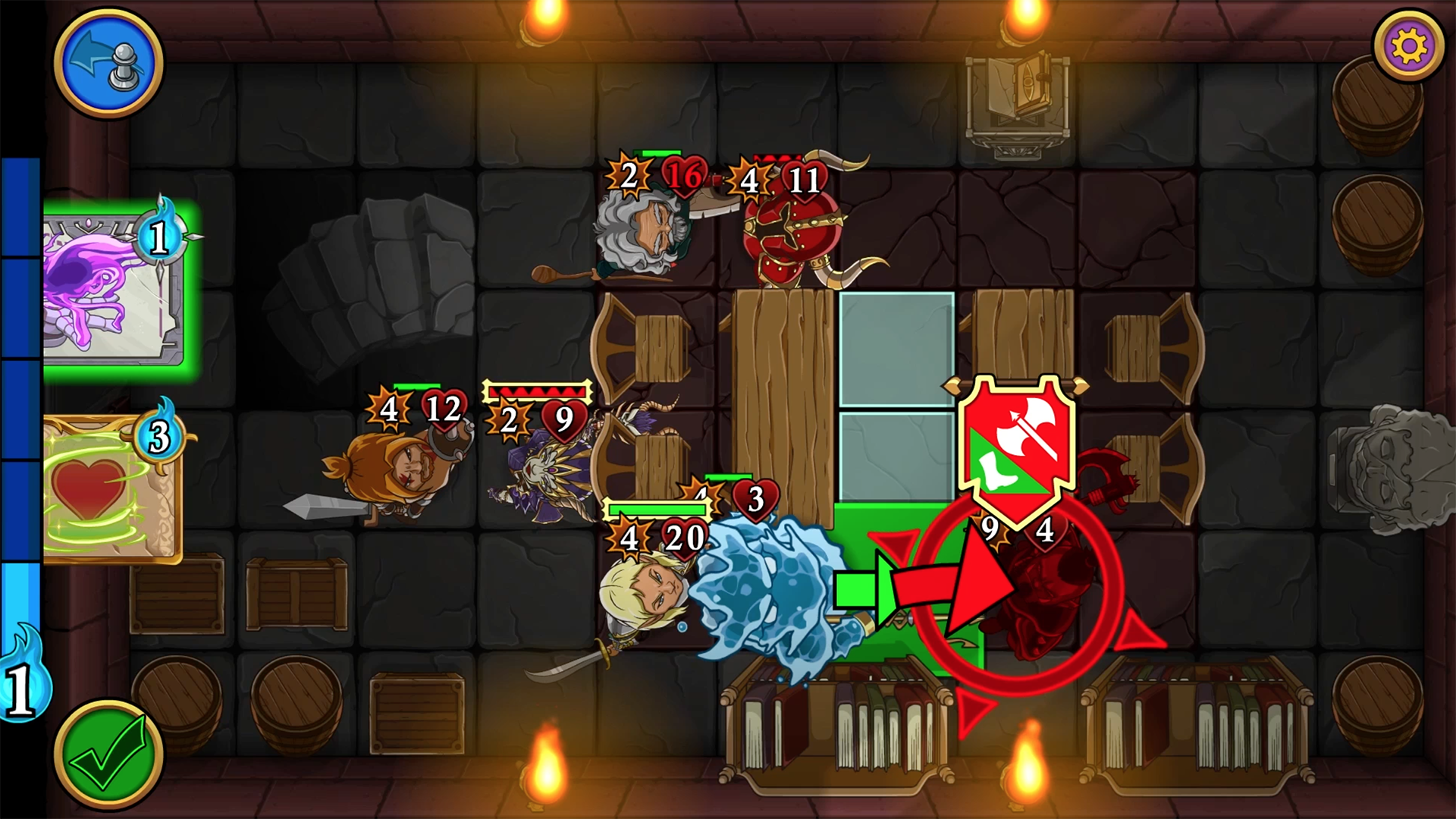 Battle in dungeons like this one inspired by one of our favorite tabletop boardgames.
What makes Summoners Fate unique?
World perspective: it's a unique top-down style intended to create the feeling of playing a tabletop RPG come to life. The characters literally look up at you, inviting you into their world to command their destinies. Ever evolving world: The game has been designed as a platform to deliver continuous engaging content. Accessibility: Easily play from anywhere with mobile game sessions of 3 minutes that also expand to full sit-down immersion on PC and Mac.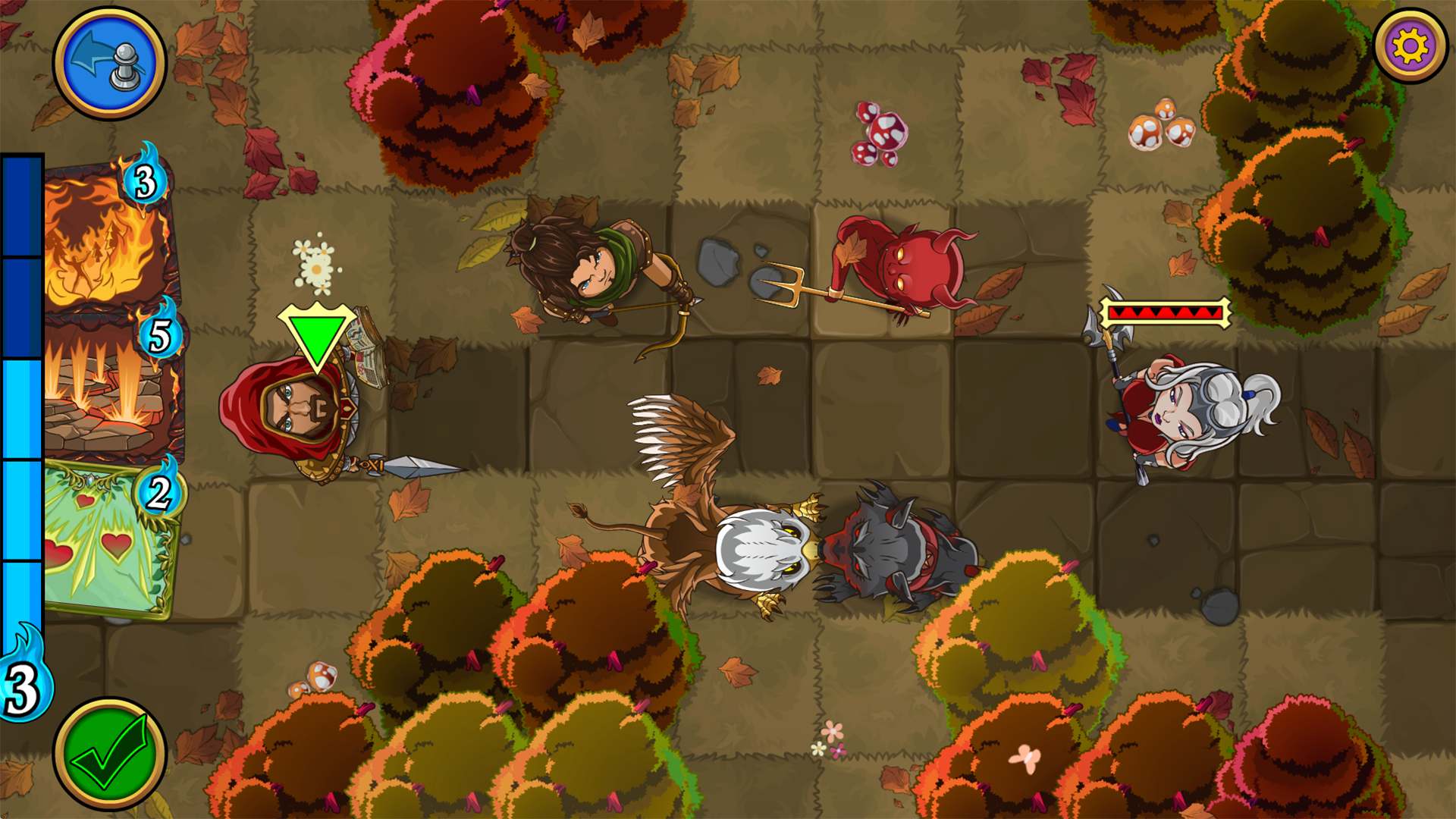 A battle in autumn begins with a Griffon facing off against a Hellhound
Platforms and Release Date
Summoners Fate will be released on iOS, Android, PC and Mac. The game will be available free-to-download on the App Store, Google Play and Steam. The target release date is Q3 2018 and a closed beta planned for Q1 2018. The game will be localized in 13 languages for worldwide enjoyment. Additionally, D20Studios has taken considerations with their user interface for color blindness by including distinctive visual symbols for targeting and pattern markings on health bars.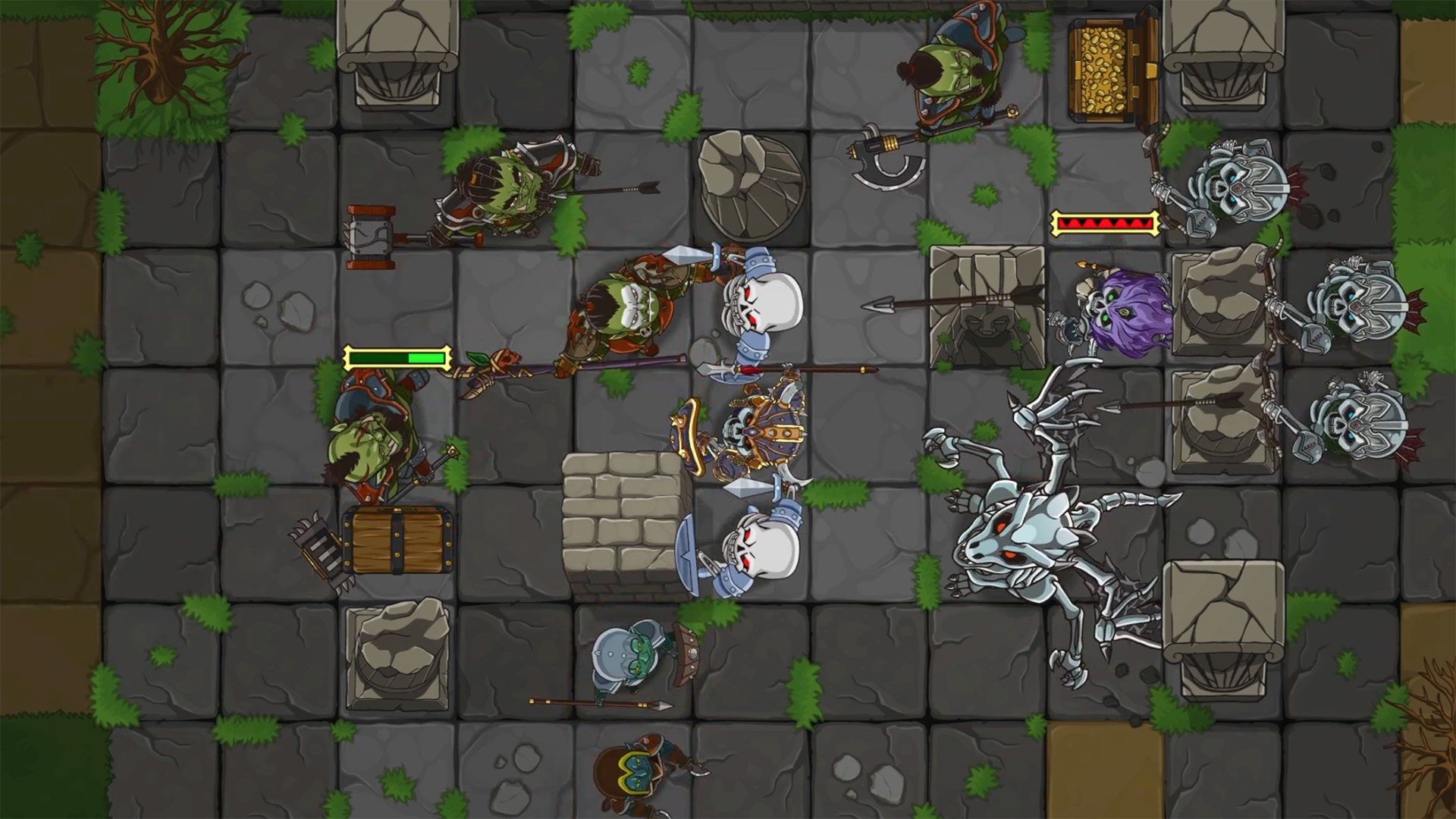 Battles can range from small rooms to larger battlefields
like this war party of Orcs raiding a Skeleton controlled temple ruins.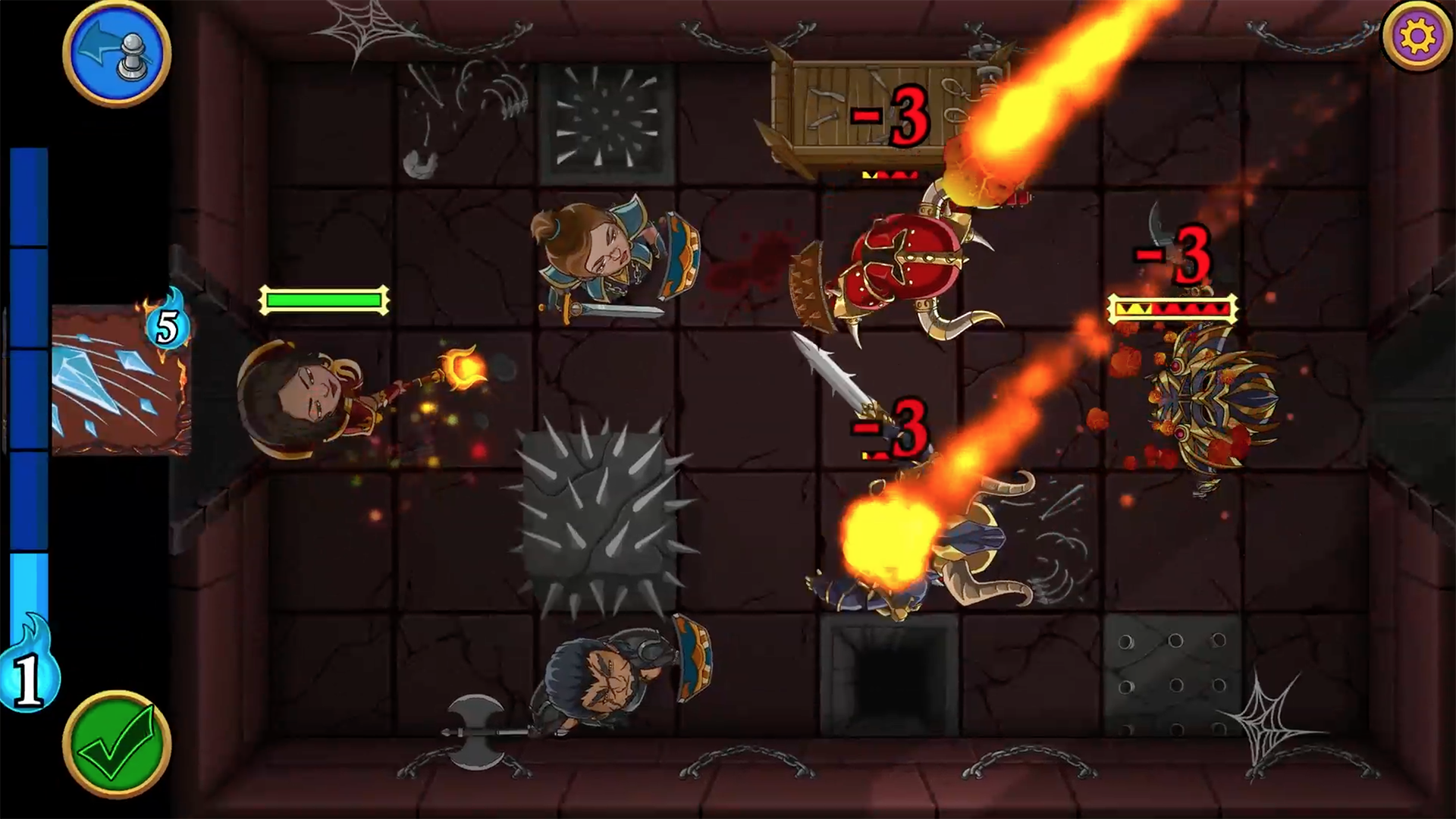 And prepare to rain fire down upon your enemies!