Granary is one of most basic structures that will be in the #FC mod. It replaces the supply depot and work as same i.e. provide food resource for your units. i.e. the more granaries are there, the more will be your capacity to create units.
The concept of granary design was ironically NOT taken from TF2's Granary map. But from the 2Fort map. The building which acts as the fort outlook looks much better as a granary than building models in granary map. So, I used that as concept art to start working on my single unit model.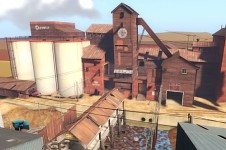 Instead of a long building face, I was looking forward to keeping some what squarish design to fit the structure design normally in RTS (they are always square :P). So, I kept the most interesting features of above building and turned them into a design of my own in max for the model in 3D Max. The result is as follows: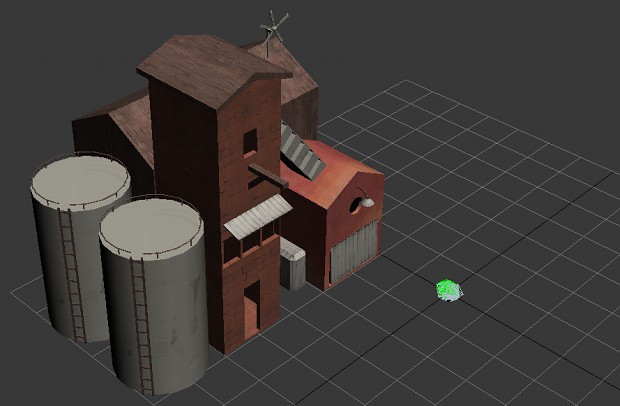 And as it is always good looking to have some animation in structures. The wind wheel on top was made just for that, so that to have some rotating animation there. Currently have to setup where the fires go when the building is attacked, and the "under construction" building animation though.
To fasten the process, seeing the excitement of people about this. We have got 3 more modelers working on other structures of the game. As soon as we have something more to show off, you will find it here. As a note. Other than the standard RSS, to track progress of FortressCraft team. you can follow us on twitter now too @FortressCraft