Strid is an online 2.5D Shooter that has been in development since June 2016. It is written by me alone as a hobby project in C++.
The game is all about fast, unforgiving action with intense infantry and vehicle battles. Teamplay is an important factor as the various classes have different functions that can synergize with eachother.
Whats new since the last article of Alpha 3.0? Much work has been put into making the game look better, more content has been made, and the game should now be a bit easier for beginners.
New content
APC hatch gunner positions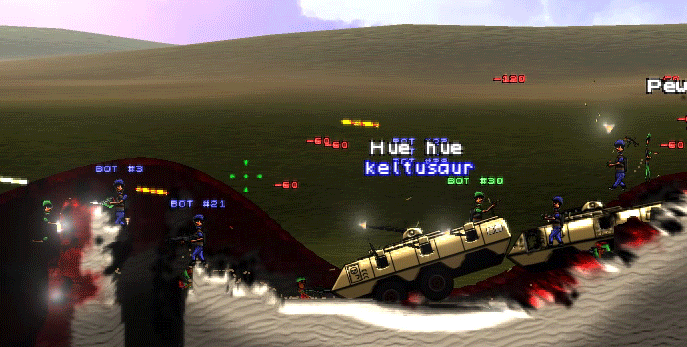 APC's give ammo and health to passengers. Passengers couldn't do anything from their seat before, only rearm and heal themselves, not that fun. Now they have small machineguns and so the APC can act as a little moving fortress.
Anti-Air-Vehicle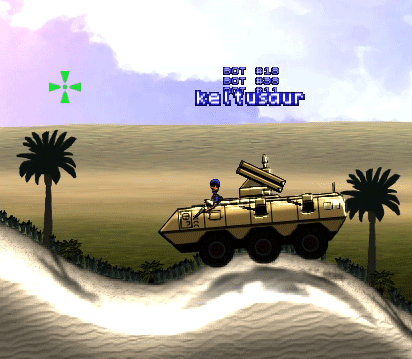 Added an anti-air-vehicle as hard-counter to helicopters. They have the same body as APC's but with a different turret and one passenger is placed openly at the roof.
Flying Egg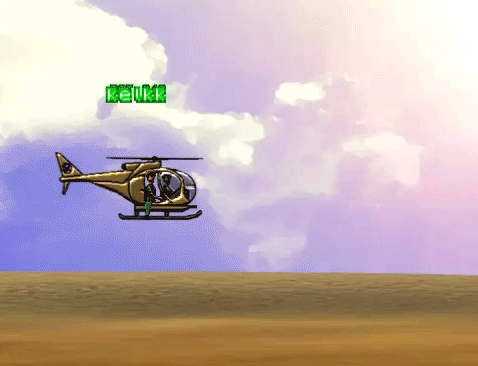 Added a new helicopter that is a lot less beefy than the first one. It has a 20mm machine gun and room for an open passenger. It is a lot more versatile than the bigger helicopter but also has a lot less firepower, making it ideal for smaller infantry maps where the older helicopter felt a bit out of place.
Armored Car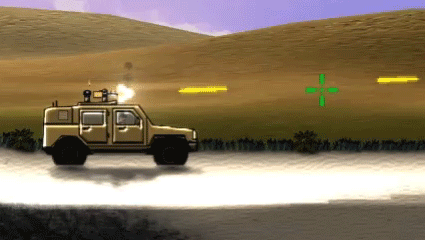 Added an armored car with a minigun, laser and radio. One passenger can use laser to target air strikes like the ranger class, the other one can call them in with a radio like the officer class.
New Map Black Sand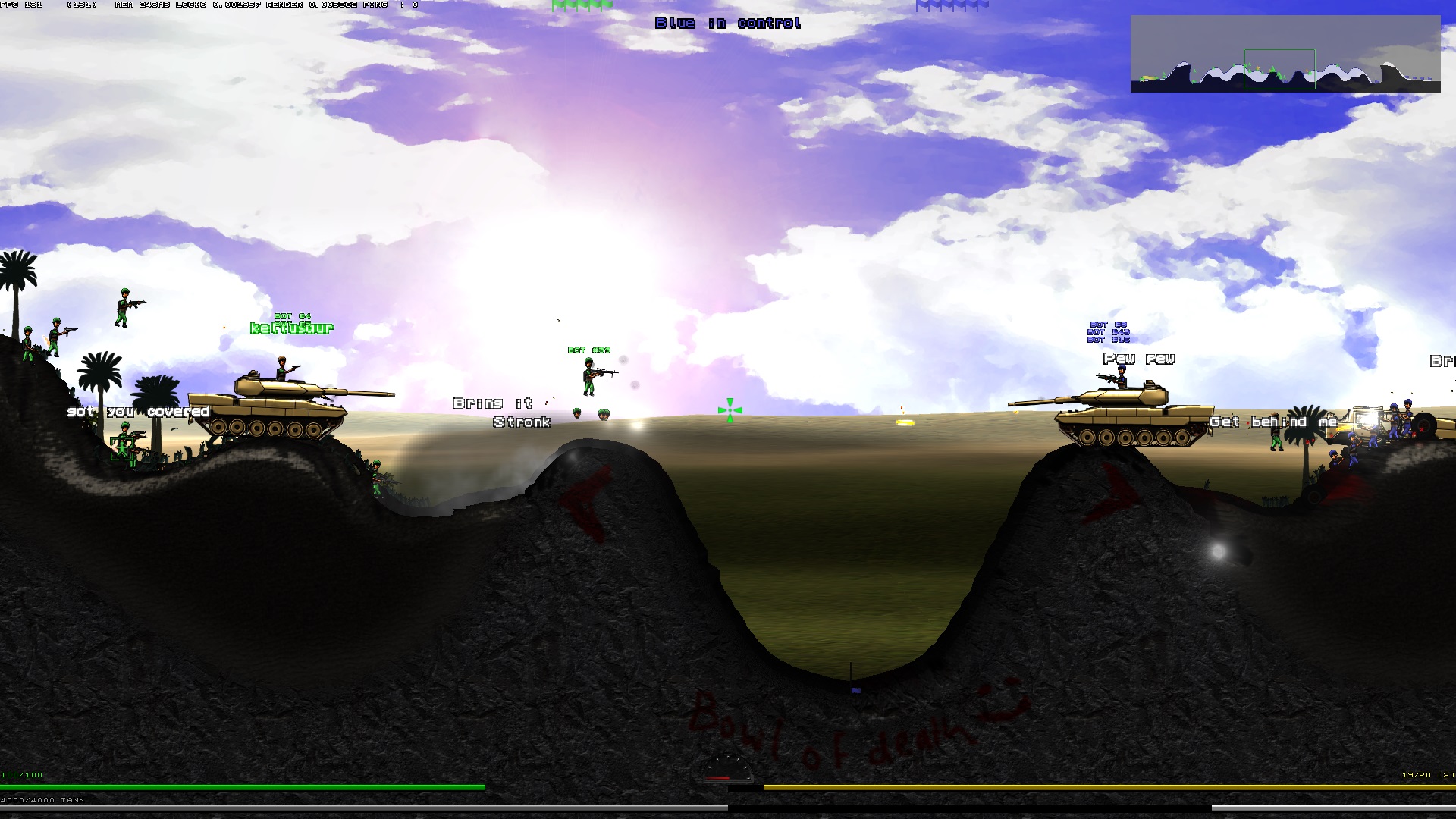 Added a new map similar to the most popular map Desert. This is also a tug-of-war map with only a single level and there are 3 tanks available for each side, making it a map ideal for heavy armor battle.
Top 15 High Scores Display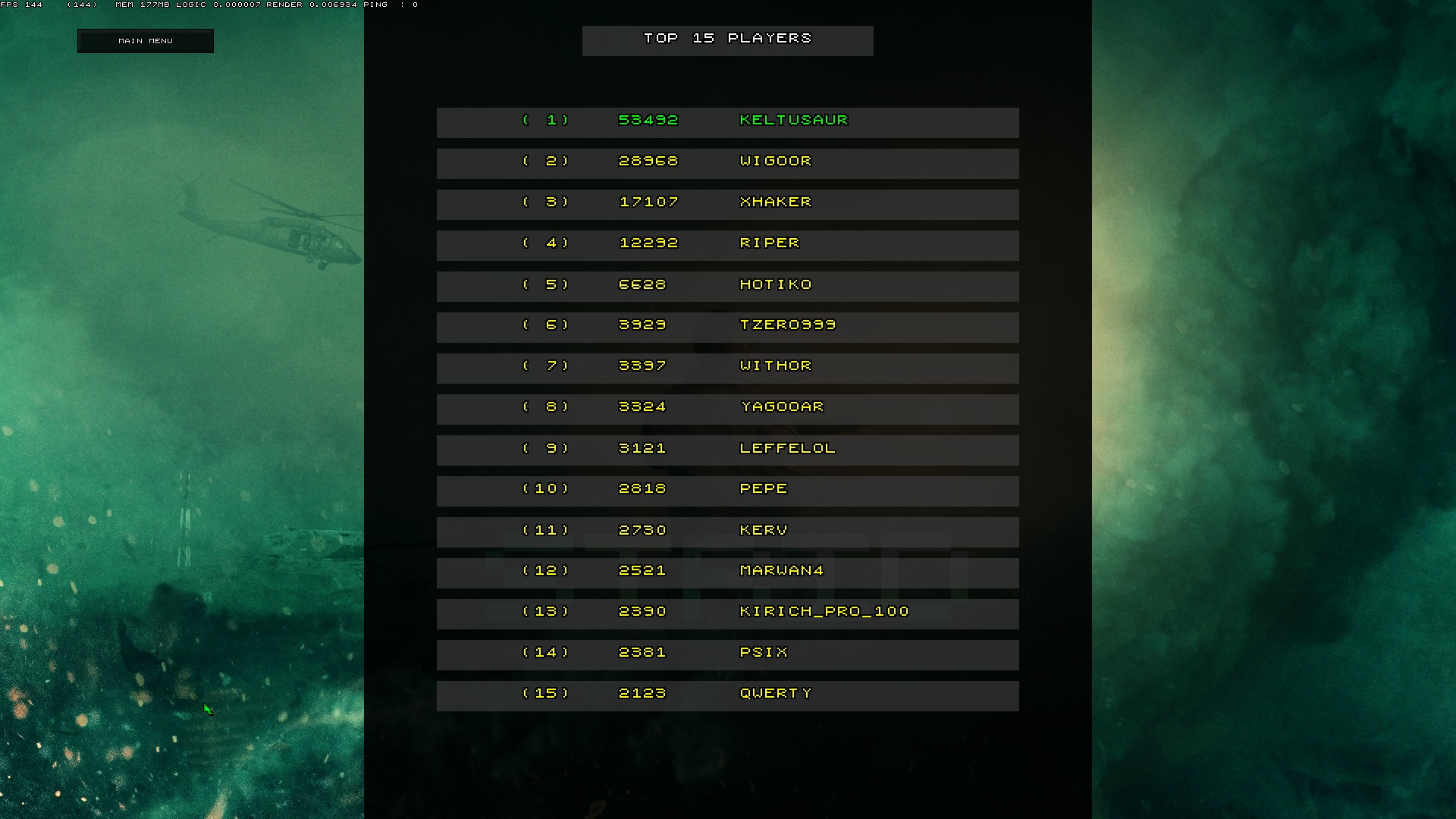 Players can now see the names and points of the top 15 players.
Graphics Engine Updates
Decals

The terrain can now add decals like blood and bullet-holes. Terrain can also be built with a predetermined texture for the entire map, this image shows the castle walls have a different texture than the overall rock, and there are doodles and text written with red paint.
Bloom

Added bloom lighting for the entire scene and pointlights for muzzle flashes and explosions. The images shows the difference on a night-map.
Misc
Added support for Intel HD Graphics.
Countless fixes and tweaks.
Removed friendly fire and self-damage completely, to make things easier and less frustrating.
Nerfed all small firearms, most now require one more bullet to kill.
Added air resistance and limited range to bullets.
Changed colors of teams from red and blue to light green and light blue